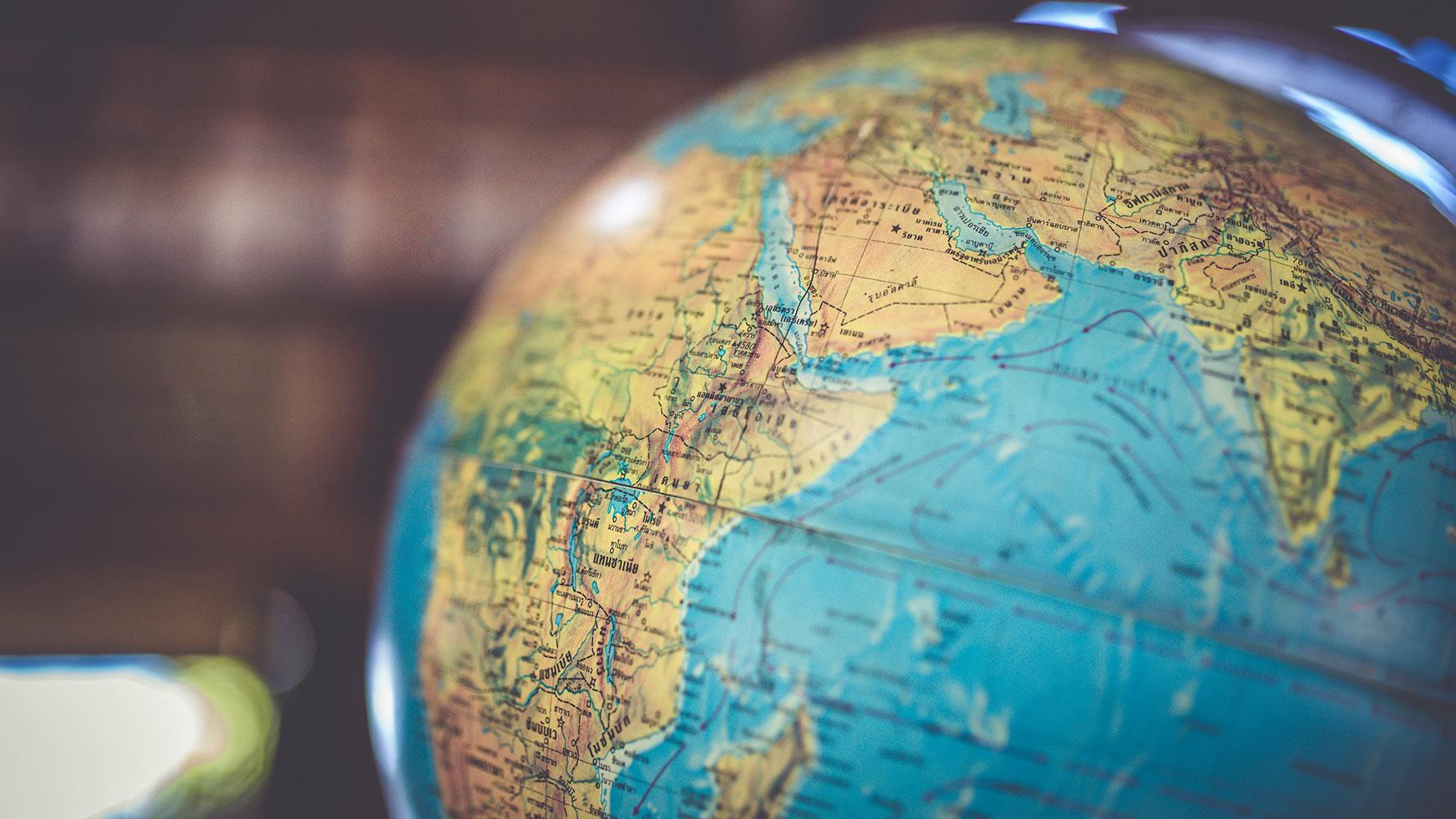 Tiger Forum
March 13, 2023
Round Two of Magnet Applications Now Open
It's On!
March Madness is here! Sign up to join March Madness as a basketball player, a cheerleader, a halftime dancer, or a halftime stepper. Remember, all skills are yours! This is another student-led event with a twist. To ensure fairness, we will select the teams after you sign up. The final game will be an All-Star game of the best against the best. Parents, we are not sure if we will have time, but our students are asking if the All-Star team can challenge the parents to a game. Email Principal Smith and let us know if you are a parent who still has a little game left in you. LOL!
Microgrants for Leading Tigers
Karma for Cara Foundation Invites Applications for Youth Microgrants
The Karma for Cara (K4C) Microgrant Program is the bridge between ideas and action. By providing microgrants in varying amounts up to $1,000, K4C helps our innovative Tiger leaders execute and magnify their initiatives to help repair our world.
Tigers may apply for funds between $250 and $1,000 to complete service projects in their communities. Examples of fundable projects include turning a vacant lot into a community garden, rebuilding a school playground, or helping senior citizens get their homes ready for winter. Microgrants are awarded four times a year. Upcoming Deadline: April 1, 2023.
We have so much vacant space at Sanders. I am sure our Tiger Leaders have great ideas for a youth microgrant. If so, use the below link to find out more about the Karma for Care Microgrant Program.
2023 - 2024 Class Registration for Rising 7th and Rising 8th Graders
Selections will be made during SS classes
Over the next week we will have classroom guidance lessons to register our rising 7th graders (current 6th graders) and our rising 8th graders (current 7th graders) for next year's courses. The core classes, ELA, math, science, and SS, have already been selected for students.
Students will select their related arts classes only. However, no class will appear as a selection for the student if they have not met the criteria for the selection. For example, if a rising 7th grader has not taken Beginning Dance, the student will not see Interm Dance as a 7th grade selection.
Students will make related arts selections within their SS classes. Parents will be able to view student selections within PowerSchool and will then be able to request a change once all requests have been completed for the entire school.
Students need their laptops to complete this process. If you do not have a laptop, you will receive a paper schedule to complete; however, your information will have a delay in scheduling.
Students who are not making progress towards promotion will have their requests canceled on May 26, 2023.
See below the 2023-2024 related arts class options for each grade level. You do not see PE because it has been added to all schedules.
Related Arts for Rising 7th Graders
Name
Courses
25017100 ART: INTERMEDIATE 7
25250000 INTERM DANCE
506200CH DISCOV COMP SCIENCE 1
25510000 INTERM ORCHESTRA
25610000 GENERAL MUSIC
28307200 INTRO TO CAREER CLUSTERS 1-7 (CATE)
25210200 INT DRAM
28577200 INTRO TO FAM & CONSUMER SCI 1-7
25310000 INTERM BAND
27822700 PLTW GATEWAY TO TECH 7: APP CREATORS
25410000 INTERM CHORUS
365171CW SPANISH 1-7
Related Arts for Rising 8th Graders
25310200 ADV BAND
25610400 GENERAL MUSIC 8
25410200 ADV CHORUS
28308200 INTRO TO CAREER CLUSTERS 1-8
25250400 ADV DANCE
28588000 INTRO TO FAMILY & CONSUMER SCI 1-8
25210400 ADV DRAM
27811800 PLTW GATEWAY TO TECH 8 AUTOMATION
25510200 ADV ORCH D
365181CW SPANISH 1-8
25018300 ART: ADVANCED 8
365202CW Spanish 2
506300CH DISCOV COMP SCIENCE 2
2023-2024 Middle School Master Course Catalog
Use the link to the Middle School Master Course Catalog to look up a description of the course you wish to add to your class schedule.
Contact Guidance for Questions
angela.cooper2@richlandone.org or trevisha.mickens@richlandone.org
Principal for A Day Event Applications
The Principal for A Day Interview Team is Now Accepting Other Applications
Selecting the Principal for the Principal for A Day Event has been difficult. We have four additional persons to speak with and then we will announce our selection. We apologize for the delay.
The deadline to apply for all other positions is March 13, 2023, 5:00 pm. All are encouraged to apply to serve in a leadership position during the Second Annual Principal for A Day Event. Interviews will begin as soon as we review ALL of the many submitted applications. Students are so eager to showcase their leadership!
See application links for various positions.
Principal for A Day Training
FranklinCovey Training for Principal for A Day Participants
All students who are selected as Principal, Assistant Principals, Monitors, Office Managers, Reporter, Videographer, and as other roles will be trained by FranklinCovey on March 31, 2023, from 9am - 2pm. This will be a leadership training to help you better prepare for your upcoming leadership role at Sanders and for any other leadership roles in your future.
The Principal for A Day event will be held in late April/early May. Parents and others will be invited into our building on this day to observe our students as they become the leaders of W. G. Sanders Middle School.
SERVICE LEARNING EVENT - APRIL 7, 2023
Tigers Giving Back!
We are coming together to get our school fresh and springy. When we return from spring break, we return to a busy schedule of performances, testing, and getting ready for the end of the year. All of this busyness, especially testing, will be calmer in a fresh spring cleaned building. We need your help by donating, to your child's class/hall, the following items:
small cleaning buckets
microfiber cleaning cloths
mops
brooms
wet wipes
easy to grow potted plants for the classroom
extra trash bags
Thank you so much!
As the weather gets warmer, students are beginning to wear less. Please remind your child that by Richland One board policy, we must enforce a standardized dress code at W. G. Sanders Middle School.

Please ensure your children have their laptops.
Additional Important Reminders
Cell phones are to be powered off, stored in lockers/book bags and not visible.
Do not drop off children at any afterschool event. Remain with your child.
Students must wear ID's every day, all day.
Only clear bags are allowable at athletic events.
Students cannot be dropped off at school prior to 8:00 am. Supervision is at 8am
Students arriving at 8:45 am or after, must be signed in by a parent/adult.
Other Dates to Remember
March

13th: Staff Workday/Student Holiday

16th: Report Cards Issued
16th: Track Meet at Lower Richland HS (7/8 graders) 5:45pm
20th: Early Release 12:30pm
20th: Parent Conference Day (4:00pm-7:00pm)
23rd: Track Meet at Keenan HS (7/8 graders) 5:45pm
30th: Track Meet at Eau Claire HS (6th graders) 5:45pm
Mission Statement
We are WG Sanders Middle School, a leader in transforming lives through education, empowering all students to achieve their full potential and dreams.
Thanks Tiger Families for all you do!
Andrenna is using Smore to create beautiful newsletters