HFE Announcements
February 8 - February 14, 2016
Our attendance rate for Thursday, February 11, 2016, was 96.71% over all. Our expectation is a 97% attendance rate. For every 5 days at or above 97% you will earn a silly day!

So far you have earned 6 silly days. 4 more days at or above 97% will earn you your 7th silly day.

Honor the Texas flag; I pledge allegiance to thee, Texas, one state under God, one and indivisible.
I pledge allegiance to the flag of the United States of America, and to the Republic for which it stands, one nation under God, indivisible, with liberty and justice for all.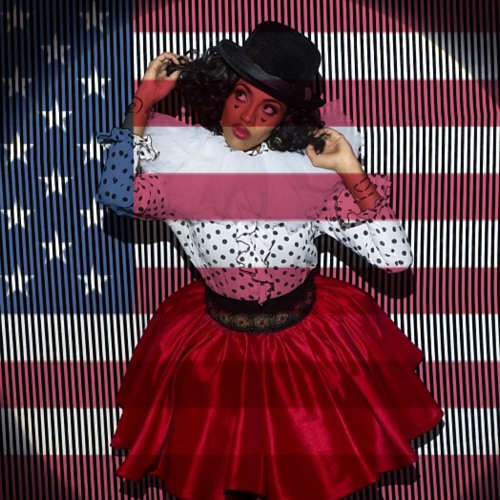 Jade Novah
Star Spangled Banner by Jade Novah
Why do we celebrate Black History Month?
Black History Month began as "Negro History Week," which was founded in 1926 by Carter G. Woodson, a noted African American historian, scholar, educator, and publisher. It became a month-long celebration in 1976. The month of February was chosen to coincide with the birthdays of Frederick Douglass and Abraham Lincoln.
Person of the Day-
Leroy "Satchel" Paige - He joined MLB in 1948 at the age of 42. His career ended in 1965 at the age of 59. He was elected to the Baseball Hall of Fame on February 9, 1971. Paige became the first player from the Negro League to receive this honor.
Pictures from the 100th day of school
Friday, February 12, 2016 - Early Release!
Friday, February 12, 2016 - Valentine's Day Sucker Sale
Friday, February 12, 2016 - Hat Day (6th silly day)

Sunday, February 14, 2016 - Valentine's Day
Monday, February 15, 2016 - Student holiday!
Monday, February 8, 2016 - Jerah Austin
Monday, February 8, 2016 - Braelyn Harrison
Monday, February 8, 2016 - Jacoby Kent
Monday, February 8, 2016 - Logan McGinn

Wednesday, February 10, 2016 - Blake Bundick
Wednesday, February 10, 2016 - Brisa Vargas

Thursday, February 11, 2016 - Julissa Nieto Reyes

Friday, February 12, 2016 - Ryland Begnaud

Saturday, February 13, 2016 - Mia Dupuis

Sunday, February 14, 2016 - Cade Craigen
Sunday, February 14, 2016 - James Turner
Lexi Nunley - You always follow directions and do what is expected of you at all times. Great job! ~ Mrs. Gentry

Reese Schwartzenberg - You always work hard on everything you do. You always put forth your best effort! ~ Mrs. Figueroa

Helen "Rose" Smith - You area always eager to help me or another student. Thank you for being so helpful! ~ Mrs. Figueroa

Atlas Abreu - You always participate in class. You are a true role model for our class! ~ Mrs. Holley

Rocio Bahena - Thank you for always doing your best! ~ Mrs. Guyote

Matthew Bliss - You accidentally bumped into someone at PE and instead of ignoring that the kid was hurt, you apologized and let me know. That shows good character and responsibility! ~ Ms. Stutzenbaker

Camdyn Rossell - You are continuously helping others when they need assistance. Thank you for your kindness! ~ Mrs. Kondo