The Digital Broadside
News You Can Use
Award Winning Teachers at the NCSS Conference in New Orleans
12238995_716586011811591_1591811264_n
Resources on ISIS and Syria
SYRIA'S WAR: A (5) MINUTE HISTORY
Understanding the Refugee Crisis in Europe, Syria, and around the World
Who are Isis and what are the Islamic State's aims? | Guardian Explainers
Thanksgiving Idea
Below is an idea you can do personally or with your students.
Hopefull Gubenatorial Candidate Ralph Northam Visits Hungary Creek
... And in case you're scratching your head, that's Virginia's Lieutenant Governor (I had to look it up). He visited the Civics classes at Hungary Creek but students in Mrs. Ingram's and Mrs. Jewell's advanced 6th grade classes also got to talk with him in the library. Rumor has it, he'll be running for Governor in 2017.
National Council of the Social Studies Election
From NCSS:
Beginning this year, elections for the NCSS Board of Directors will begin immediately following the NCSS Annual Conference and closed January 15. For 2015, the ballot will open November 16.


NCSS individual members of good standing as of October 15, 2015 will be eligible to vote, and will be receive voting credentials and instructions on accessing the online ballot the week of November 16.
This is a significant change from previous years, so please mark your calendars!
Cell Phones in Class
In a response to the Cell Phone article I posted last week, Chris Williams from Glen Allen shared with me his strategy in class. He wrote it on his
blog
.
If student cell phone use is getting in the way of instruction (as it was with me), try this:
1. When the students come in, ask them to put their phones on silent (not vibrate).
2. Require them to then place the phone face down on the upper right hand corner of the desk.
3. Tell them that if the entire class can leave the phones there, without using them for any reason (even to "check the time") for ten minutes, they will be allowed to use the phone for anything for two minutes.
The rest is on his blog.
What is "history?" Part 2
Why do we insist on making students take notes in class? There are two conflicting ideas that have been recently published: First, that students learn better by writing down a lecture rather than typing it (
article
) and second, that the worst way for students to learn is by lecture (
article
).
So there are two reasons I can think of to give a lecture:
to present students with important, basic information
to help students better understand a concept
Today, in our Social Studies classes, #1 is nearly useless. Almost everything they need to know is already written down. If not by a historian, writer, journalist, etc... but by you, since you're probably reading off notes as you give the lecture. So why not just GIVE the students the information and then make them USE the information in class?
Lecture #2 can still be valuable because you are probably providing a context or connection that the notes do not present themselves. For example, maybe your students read a section of the textbook for homework. Instead of lecturing the same material, your lecture discusses how what they read connects to prior learning. Or maybe you're providing a point of view that the text doesn't supply.
While #2 has value, it probably loses that value after 20 minutes. At that point, students start needing to USE what they've LEARNED.
So why do we still lecture history instead of having students use history?
Teacher|Student Opportunities
National History Bee
The National History Bee is an exciting social studies competition for students who love learning, competing, and having fun! Participating students progress from the school level to the regional level and finally to the National Finals where one student is crowned the National History Bee Champion!
What makes the National History Bee unique? Unlike other activities, participants in the National History Bee compete head-to-head to be the first to "buzz-in" with the correct answer. What results is a competition that tests a student's knowledge in a fun and exciting way! For more information about the specific stages of the National History Bee, click here.
This year, the regional competition will be at Fairfield Middle School.
Let me know if you create a team!
C:UsersNickDocumentsHistoryBee Promo V2
NEH Summer Programs in the Humanities for School and College Educators
For those without kids, or who want a break from them over the summer, National Endowment for the Humanities offers tuition-free opportunities for school, college, and university educators to study a variety of humanities topics. Stipends of $1,200-$3,900 help cover expenses for these one- to five-week programs.
For example:
The Chinese Exclusion Act and Immigration in America
Deadline: March 1, 2016
Dates: July 10 – July 22, 2016 (2 weeks)
Project Director(s): Jack (John Kuo Wei) Tchen and Joy Liu
Location: New York, NY

Gilder Lehrman Summer Institutes
The 2016 list of Gilder Lehrman summer institutes is out now. Each summer, the Gilder Lehrman Institute offers academically rigorous Teacher Seminars for K–12 educators. These highly competitive one-week seminars are open exclusively to participants in Gilder Lehrman's free Affiliate School Program.
Deadline to submit your application: February 29, 2016.
HSTRY
I've mentioned HSTRY before, but last week at NCSS, I won a paid subscription for one school to use for the rest of the year. It's a great digital tool that allows students and teacher to easily present information in a fun way.
Tuckahoe Middle School wins the prize because Ashley Kelly because she was the first to check it out after I posted about it last year.
Below is an example of what you can do with it.
You might be a ....
Great lesson idea from Social Studies Chat: #
YouMightBeAnAntiFederalist
:
Other ideas:
#YouMightBeASecessionist
#YouMightBeABolshevik
#YouMightBeAWhig
It's endless...
Go Formative
Last week, I found a pretty cool site you can use with students for Formative Assessments. It's called,
Go Formative
. It's free (for now), easy to sign up for, easy for students to sign up for, and easy to create a variety of assessments.
The key to a good formative assessment is the data, and Go Formative gives that to you. You get real time results without refreshing and students can see how they're doing.
With Interactive Achievement, you would already have pre-set questions, but if you keep using IA for exit slips or quick questions, you'll use up the pool too fast. With Go Formative, you can create questions on the fly and have a good discussion about answers with your students.
Trivia and Other Balderdash
Trivia 2015 - 2016: Teachers- 5 and Me- 5
Last week:
Who has been guarded every day for the last 94 years?

Hana Hecht won last week with the Tomb of the Unknown Soldier.
This week:
What text from the middle ages does this describe?
Still hasn't been translated
Seems to have 6 chapters: plants, astrology, biology, cosmology, recipes, and drugs.
It's been sold many times and now sits in an Ivy League school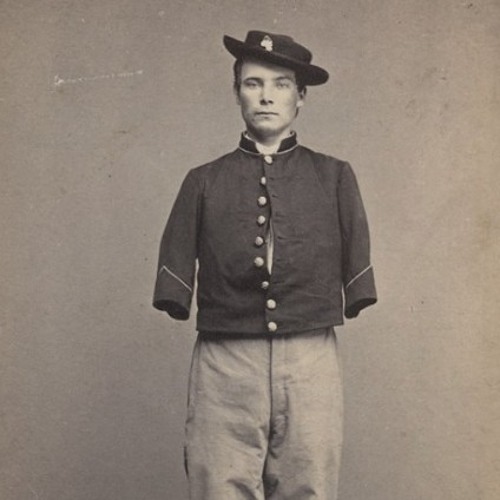 BackStory
Body Politics: Disability in America by BackStory