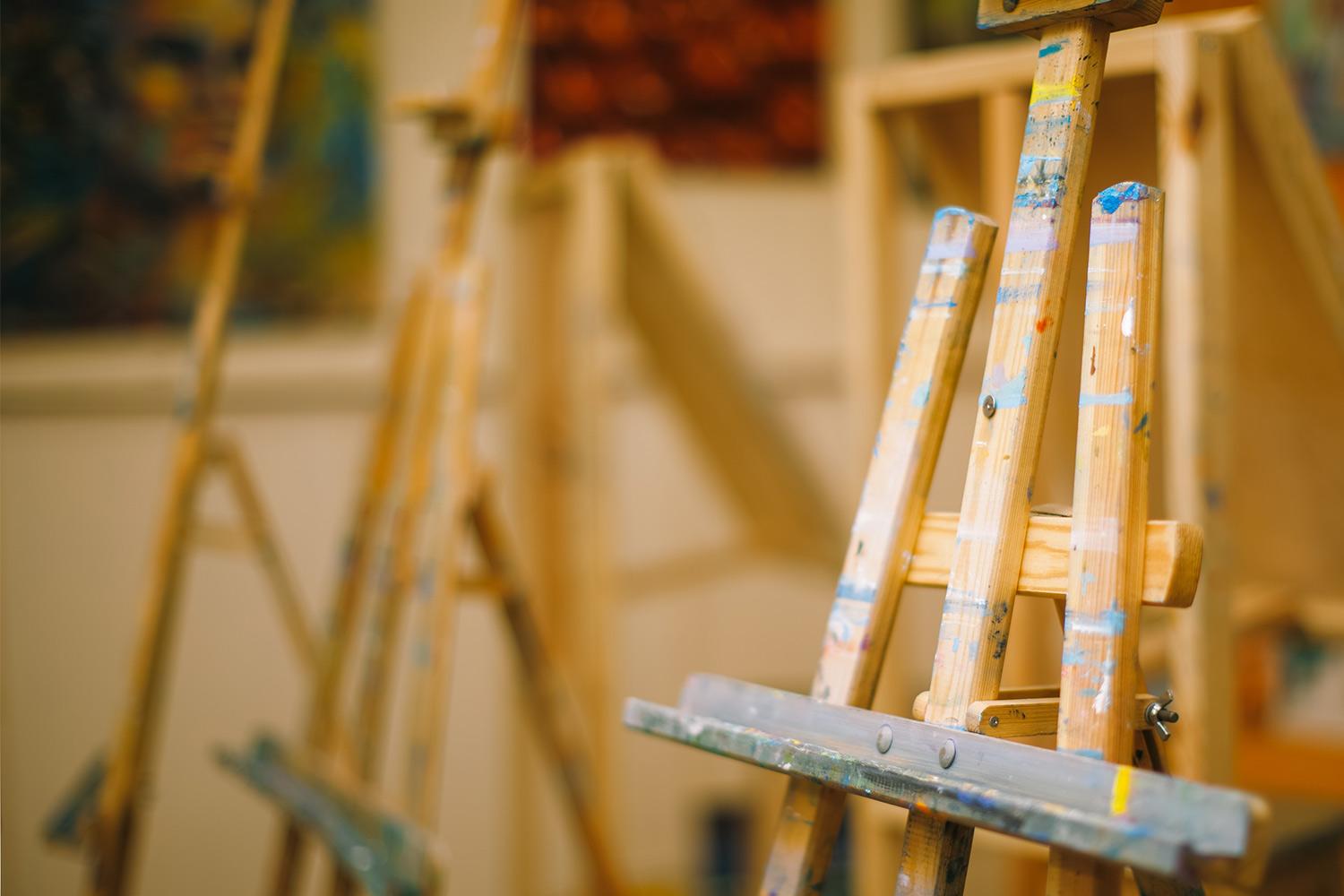 Tiger Forum
January 23, 2023
2nd Annual Principal for A Day
Principal for A Day - Applications Due by Feb 12, 2023
It's that time again! We are getting ready for our Annual Principal for A Day event. Last year's event was such a success that we want to make it an annual leadership experience for our students. The first step is to interview, select and train the Principal for A Day.

The WGSMS Principal for A Day is a leader who will serve in the role of principal for 3 days; however, as the student principal, the leader will have to dedicate days to interviewing, hiring, and training their staff. Also, the student principal will dedicate time to organizing the Principal for A Day 3-day event. The leader will spend several days out of class and will be responsible for all missed class assignments.


This student leader must be one who is creative and innovative. The leader must have good communication skills and have demonstrated self-direction and problem solving within the school and classroom. Finally, the student principal must have good interpersonal skills as this person will meet and engage with all students, staff, parents, community members, and district leaders.

If you are ready for this challenge, please apply by completing the below Microsoft Forms. Once interviewed and hired, you will begin identifying and hiring your staff.

Afterschool Resumes This Week
Male Empowerment Group Leading the Way in Public Speaking
Our Boys at a Conference at Brookland Baptist Church
Students from our Male Empowerment Group attended the mentoring program at Brookland Baptist Church. Students were asked to share, and of course, the Tigers do not shy away from public speaking, anytime, anywhere. Our Tigers are leaders, on the football field, volleyball court, basketball court, wrestling mat, in the classroom, and in the community. Tigers are rocking Habit 8: Find Your Voice. Leadership is Public Speaking.
Welcome Miss South Carolina USA
Welcome Meera Bhonslé, Miss South Carolina USA 2022
Meera Bhonslé, Miss South Carolina USA 2022 will visit us on February 6, 2023, to spend some time talking with our pageant girls. Miss Bhonslé is is a Lexington native and a University of South Carolina School of Journalism and Mass Communications alumna.

Student Leaders Conducting Classroom Observations
It Takes A Village - A Learning-Focused Village to Support Learning
It takes ALL of us to support learning. Students, you can volunteer to help us keep learning as the main focus at W. G. Sanders Middle School. Join the Learning-Focused Village and help us gather observation feedback.
Process
With prior permission from Mrs. Smith, meet Mrs. Smith in the courtyard with your notebook and pen
Join Mrs. Smith in observing classroom instruction
Ask students intentional questions about their learning
Leave the feedback with Mrs. Smith
After about 10-20 minutes of 1-2 observations, get a pass to your class
Mrs. Smith and the teacher will use the feedback to better impact the learning environment
Thank you Autumn for beginning this process last week. We thank you for your input and support of learning!
Congratulations to our Wrestling Team for our Win over Hand Middle!
Dance and Theatre Auditions for Middle and High School
2023-2024 Dance and Theatre Auditions
Dance and Theatre Orientation and Auditions for High School (8th Graders ONLY)

Friday Jan. 27th 9am -11am in Room C200 (Auditions)

Dance and Theatre Auditions for Internal Sanders Students (6th and 7th Graders ONLY)
Tuesday Jan. 24th All Day (Dance AM 1st-4th periods) (Theatre PM 5th-8th periods)
Wednesday Jan. 25th All Day (Theatre AM 1st-4th periods) (Dance PM 5th-8th periods)
All questions should be directed to Elizabeth Watkins at elizabeth.watkins@richlandone.org and/or Darrel Daney at darrel.daney@richlandone.org.
Optional National Alliance of Black School Educators (NABSE) Survey
This week, 8th grade students will receive a career survey. By completing the survey, students, regardless of their ethnicity, will be provided access to valuable information about their higher education options, including:
Financial aid offers and information - including free college matches and scholarship opportunities produced on an individual basis
Contact from colleges and universities that meet their needs and aspirations
Information from career services providers offering products and services such as college admissions services, financial aid, career information, and co-curricular and recognition programs.
Students will be invited to use NABSE's "Career Center." Here they can learn about the various exclusive recruitment opportunities at school districts throughout the country.
Superintendent Witherspoon supports WG Sanders Middle School in being a part of this program. The survey will take students about 10 minutes to complete.
Impact Aid Forms Due January 24, 2023
Return Impact Aid Forms
Impact Aid Forms were emailed home on January 19, 2023. I have attached another copy for your convenience. Please complete the 2022-2023 Federal Impact Aid Survey form, sign, date, and return with your child by January 24, 2023.
Richland One Adult Career Fair
Richland One to Hold Certified and Classified Winter Career Fair
Richland One is looking for more talented teachers and classified employees to join our team.
The district will hold its Winter Career Fair on Saturday, January 28 from 10 a.m. – 1 p.m. in W.J. Keenan High School's gymnasium (361 Pisgah Church Rd, Columbia, SC 29203).
Dr. Felicia Richardson, Richland One's coordinator of recruitment and retention, says the Career Fair will give people interested in working for the district a chance to meet representatives from schools and departments in person. "We provide lots of support for our employees and opportunities for growth," said Dr. Richardson. "We encourage anyone who wants to come work for Richland One to register for our Career Fair."
Certified participants should possess or be eligible for a South Carolina teaching certificate. Newly hired certified teachers will receive a $2,000 signing bonus. Richland One also offers reimbursements for moving expenses and certification application costs.
Classified employment opportunities include food service workers, bus drivers, nurses, custodians, social workers and instructional assistants. Classified employees will be paid signing bonuses based on their department.
Click here to learn more about incentives offered to Richland One employees.
The deadline to register for the Career Fair is Wednesday, January 25. Click here to register. If you already have an application on file with Richland One, go to your application and click on "Winter 2023 Career Fair."
For more information about the Career Fair, contact Dr. Richardson at felicia.richardson@richlandone.org or go to www.richlandone.org/careers.
National Junior Honor Society
National Junior Honor Society (NJHS)
Congratulations to our 2023 National Junior Honor Society Finalists. We still have a few students who have to submit a few documents. Your parents will be contacted on Monday. For all others, your finalist letters will be issued on Monday.
Once again, as indicated in your previous email, the NJHS Induction Program is Tuesday, January 31st at 5:30 pm in the media center. All other information was communicated in a previous email and will be shared again in your upcoming letter. Again, congratulations. We look forward to your upcoming SERVICE Leadership at WG Sanders Middle School.
High School Registration for 2023 - 2024
Yes! It's That Time Again
We are beginning the High School Registration for the 2023 - 2024. Below are the dates we have confirmed so far. We are still working on confirming others.
You should attend the session for your zoned school and/or for Keenan High School if your zoned school does not participate. Once your 2023 - 2024 high school is confirmed by the registrar's office, your registration information will be transferred to that school.
Note: If you are going to request a transfer to a high school out of your zoned location, please notify me of your intentions and immediately notify me once you receive an approved transfer letter from the registrar's office.
February 6, 2023: AC Flora High School (for students zoned for AC Flora High School)
February 13 - 15, 2023: 8th Grade High School Registration (for students zoned to Keenan and for students who have not yet registered for high school)
Job Shadowing - February 2, 2023
Forms are Due January 27, 2023
Groundhog Job Shadow Day takes place annually on February 2, 2023. Parent consent and permission forms are provided in the below link, and are due to Aiyanna Warren no later than January 27, 2023.
The Job Shadow Day enables students across the nation to get an up-close look at the specifics of an actual job. On this day, students from across the country shadow scientists, firefighters, mechanics, doctors, and every other type of profession. We hope to have 100% of our students participate in this wonderful experience.
We do welcome former 10th - 12th grade students who are interested in the teaching profession and who want to shadow their former teachers. This is not an option for former 9th grade students. You must have teacher and administrator approval.
Contact Aiyanna Warren at aiyanna.warrena@richlandone.org for all questions and concerns.
Additional Important Reminders
Cell phones are to be powered off, stored in lockers/book bags and not visible.
Do not drop off children at any afterschool event. Remain with your child.
Students must wear ID's every day, all day.
Only clear bags are allowable at athletic events.
Students cannot be dropped off at school prior to 8:00 am. Supervision is at 8am
Other Dates to Remember
January

23th: SIC Board Meeting 5:30 pm Virtual/Basketball vs Perry at Perry 5:45 pm

25th: Basketball vs Hopkins at Sanders 5:45 pm
25th - 26th: Honor Band Clinic and Concert at Eau Claire High School 5 pm
26th: Montessori Family Night/Wrestling at Sanders 6:30 pm
31st: National Junior Honor Society Induction Ceremony 5:30 pm
February
2nd: Job Shadowing Day/Superintendent's State of the District Address @ CA Johnson HS 6PM
Mission Statement
We are WG Sanders Middle School, a leader in transforming lives through education, empowering all students to achieve their full potential and dreams.
Thanks Tiger Families for all you do!
Andrenna is using Smore to create beautiful newsletters