HYDRABADD
Book HYDRABADD for your NEXT event!
Sir/Madam,


My name is Jake Thomas with EnvyUs Talent Agency and I represent the producers known as HYDRABADD. Below is a little biography of the duo from Atlanta as well as a mix and a couple of releases they have done. They have had their songs featured on Diplo and Friends by Ryan Hemsworth, Swizzymack, and DJ Benzi of TWRK on his infamous Girl Trapz mixtape. They were recently featured on a Kitsune Record Label mix with their track called "Theta Waves" from European label Folie Douce. I know they would be a great fit for your party and I'd love to help you get them there. Please contact me with any questions or concerns.
HYDRABADD
Bon & Catt Moop crossed paths in early summer of 2012 and came to the conclusion soon after meeting that their fates aligned to fulfill their destinies to forge magic from their own bare hands and minds. The next few months that passed were dedicated on painting the sonic picture that is ☯ DIΛMOND SPECTRUM ☯. Unleashed on the electrospherical plane on October 9th, 2012, it garnered extraphysical respect from many reputable sources and moved swiftly through speakers across the planet. From this body, HYDRABADD was able to showcase their music in different ways; from live performances to DJ sets with such established acts as Matthew Dear, Two Fresh, Digitalism, Lotus, Mayhem, HeRobust, Cherub and many others in their home state, in addition to touring the east coast up to Canada with Taste Tester and No Eyes.
At the end of 2012, the duo was searching for the most effective method of continuing their magical forge by pulling from sources closer to the self. This quest materialized their next body of work, ♕ TEMPLE OF TRU LUV ♕ which made its way back on the World's Connection on the day of St. Valentine in 2013. The short release featured the most elite of Atlanta artists, including the voice of Abra on lead single, 'Sanctuary', and reworks of the duo's crafts from Must Die and Taste Tester.
The duo was then approached by the legendary ATL curators Blkkmorris and Heroes x Villains, who put together a remix EP for 'Sanctuary' as the first release on the VAVLT label in May, supported by new reworks from Druid Cloak, Heroes x Villains themselves, Ira G. x NEVR, and rap verses from Major118. A year since their first aural spell was cast, the duo paired with Paradisiaca Recordings to release ☬ TUNDRA NYMPH & ICE CHASM ☬, a short EP with two originals and remixes from Russia's 813 and Folie Douce's KON. As time progresses, HYDRABADD will continue to hone their wizardry, construct sonic illuminations, and spread their magic for the whole world to witness.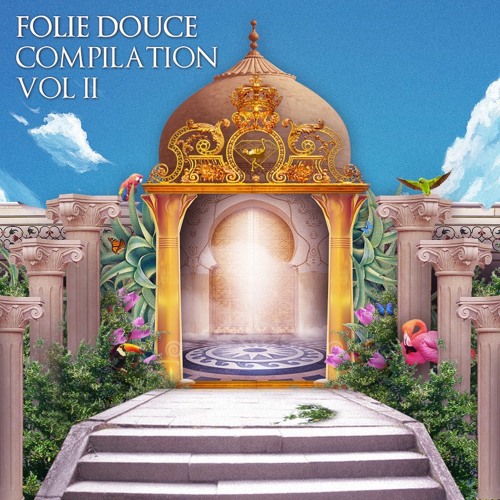 FolieDouce
HYDRABADD - Theta Wave by FolieDouce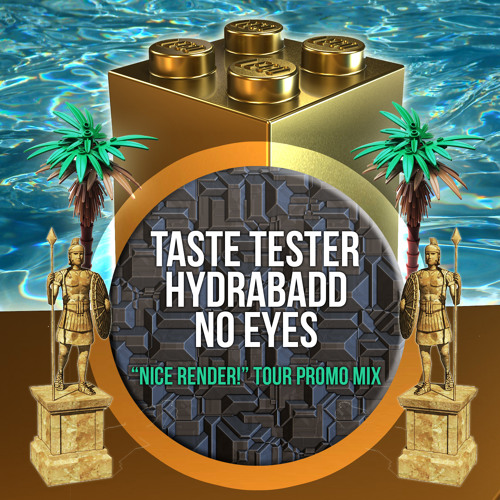 Taste Tester
"NiceRender!" Tour Promo Mix by Taste Tester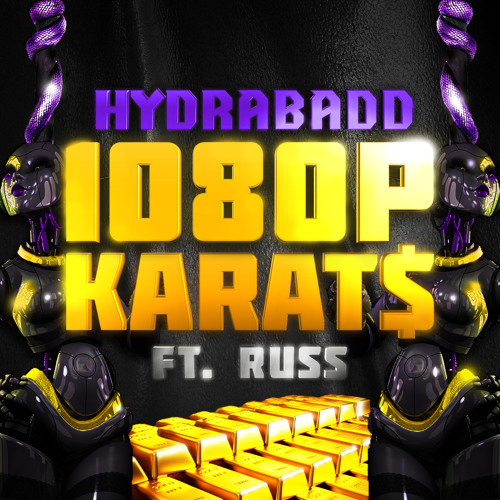 HYDRABADD
1080P KARAT$ FT. RUSS ₹FREE DL₹ by HYDRABADD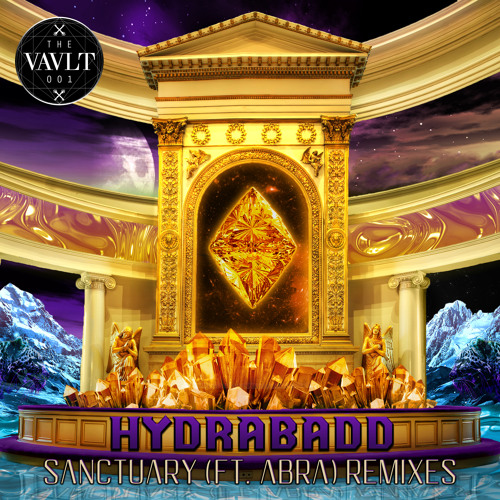 Heroes x Villains
FREE DWNLD! HYDRABADD ft ABRA - SANCTUARY HXV RMX by Heroes x Villains