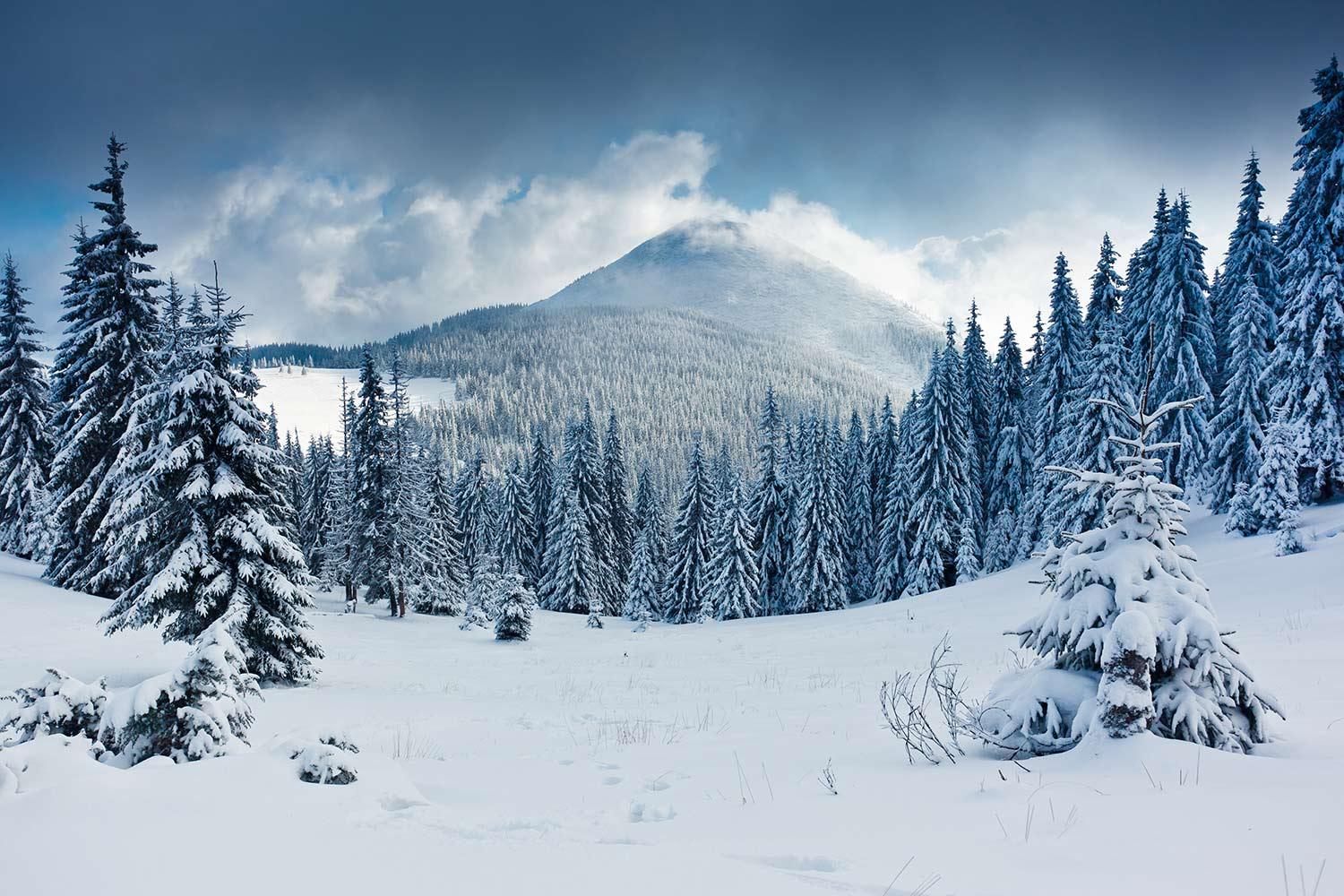 RMS Newsletter
12/02/2021
Joe T. Robinson Middle
Message From Principal Appiah-McNulty:
Dear RMS Families,
"It's the most wonderful time of the year"! Wow, December came fast and strong leaving us with 6 more months of school left. As we complete our first semester, this is a great time to take a moment with your Senator and review academic progress thus far. Schoology is the best place to look and see how your student is performing. If you currently do not have a Parent Schoology Access Code, you can get that code from any classroom teacher supporting your child. However, there is another simple approach to reviewing your student progress in each course. Ask your child to take you to the Schoology page and click on courses. Pick a subject area and look on the left hand side and click grades. When you click grades, you will see in the middle section of Schoology; Quarter 1 and Quarter 2. From there you will see your student's grade in the class as well as see assignments with points earned. You will also be able to view missing assignments (it will show a missing work with no grade or zero earned). This is a simple way to look at how your child is doing, and if needed, schedule a phone conference with the teacher if you have any questions or concerns. Please read further in the newsletter to gather more information on accessing Schoology and HAC.
As we finish up the month of December, our goal is to work hard and finish strong. We have created a December Calendar to ring in the holidays. We do believe in working hard, but also,rewarding the efforts of our students. Each student should have received an email copy of the December calendar which we are sharing with all families (see below).
Our team is thankful for the support of our school community and we are making every effort to continue striving for excellence. While we are not there yet, we do believe that our partnership with our families along with intentional professional development for our teachers will get us to our desired results of becoming a school where students, families and our community can be proud of.
Check out the rest of the news from our team. A very Merry Christmas to you all and thank you for your continued trust in our team with your child(ren).
Sincerely,
Mrs. Appiah-McNulty
Ms. Bobbie Banks- RMS Assistant Principal
At Robinson Middle School we desire and expect our students to perform and achieve at high levels. While at school they are provided a multitude of opportunities to shine individually as well as through membership on a team. Our primary goal is to assist students in their overall growth and development to ensure that they have the skills necessary to become productive members of society, but we need all our students present and engaged on a daily basis.
We NEED your help to accomplish this monumental task. Many of you are familiar with the Report Card (Letter Designation) of schools that are provided annually. One of the variables in determining this grade is Average Daily Attendance. In order for RMS to receive points toward improving our letter grade for attendance we must be near a rate of 95%. Currently RMS is maintaining a year to date ADA rate 88.9%.
In order to motivate students, we are offering several attendance incentives including an Attendance Social on Friday for all students who have obtained perfect attendance for the first semester; the 12 Days of Christmas daily drawing for students who have been present and on time for each class, and to culminate the activities we will host a "Winter Dance" during school on December 17, 2021.
If the school reaches and maintains an average daily attendance score of 95% or better each day from December 2-17,2021 the students will be given the opportunity to participate in Winter Dance activities.
It is imperative that students understand the importance of being at school, being engaged in the learning, and taking advantage of the opportunities and resources provided.
Our attendance data shows that many students often miss their final class period on a regular basis which is troublesome. In order to address this concern there will be a revision to the early check out policy. Effective January 1,2022 early check out for students ends at 3:00p.m. daily. Please use the month of December to make the necessary adjustments to schedules and/or appointments, if possible.
We sincerely appreciate your assistance in making sure our scholars...
"Start Strong……... Stay Strong…..........Senator Strong!"
Mr. John Bagby- RMS Assistant Principal
We have been working hard to help RMS students with academic and behavioral growth throughout the year. All of the planning and the strategies that we are currently implementing began at the end of the last school year, continued through the summer, and we have been executing these strategies from Day 1 of the 2021-2022 school year.
Please allow me to give you a brief overview of those specific strategies we are executing. First, we have been offering mentoring to both boys and girls for every grade level. The mentoring is happening during lunches on a weekly basis with some students meeting every two to three weeks. This gives our students a chance to sit down one on one with an adult to have an opportunity to talk about soft skills such as conflict resolution, prioritizing tasks, study habits, and making good decisions.
We also have been offering after school tutoring for students with math and literacy teachers to help them with homework or specific questions they may have from their classes. Additionally, we are following the district initiative for small group instruction at RMS. The small group instruction isn't just a collaborative opportunity. It is a way for teachers to provide specialized instruction to our students by giving them an opportunity to visit with the teacher for at least part of the class and receive the support they need. Furthermore, the RTI (Response to Intervention) team has met with individual students who are struggling academically and behaviorally, and have developed specialized plans for each student to provide them with support. Although we have yet to begin, we plan on providing EVERY student at RMS with a goal setting session based on their ACT Aspire test results so they can track their progress in their classes.
Finally, please contact RMS if you have any questions about these types of supports for your child. We look forward to hearing from you, and we look forward to successful results for all our students at the end of the year.
MATH COACH: BROWN
ACT Aspire Math Test-Prep Overview 2022: In April 2022, all K-12 schools across the State of Arkansas will administer the 2022 ACT Aspire Summative Assessments to all students in grades 3-10. The ACT Aspire assesses students' academic proficiency in five academic areas: English, Reading, Math, Science, and Writing. ACT Aspire is aligned to the rigorous curriculum standards that inform classroom instruction in all classrooms across the Archdiocese. More information about the ACT Aspire, including grade-level exemplars for each subject test, can be found on www.discoveractaspire.org.
The RMS Math Department is providing the updated RMS Mathematics Test-Prep Parent Resources Google Sites (see below):
RMS ACT Aspire Math Test-Prep Resources
https://sites.google.com/pcssd.org/rms-act-aspire-math-test-prep/home
Literacy Coach: LACHOWSKY
Hello Robinson Middle School Families,
I hope the holidays find you well and prosperous. It is hard to believe we are coming to the end of this school year's first semester. It is wonderful to have our students back in school engaged in their learning. The transition from blended learning has been challenging for some but the rewards are evident.
The last year and a half has not been ideal for education. There were many adjustments to navigate for families, students, teachers, and the district itself. We persevered and now in the latter part of 2021, we are feeling the full impact of such an unprecedented time in history. The impact of the educational progress of your child is one area our school and district takes very seriously.
Administration, literacy and math instructional coaches, and teacher teams are devoting vast amounts of time and resources to determine how your child is performing on essential skills. As your child progresses per each grade level, it is imperative they master literacy and math standards to be successful for the subsequent year.
Our teams use data from numerous resources to provide educational support and acceleration per each individual child's needs. The main sources of data we look at is through our bi-weekly common formative assessments (short quizzes focusing on select essential skills), and the semester NWEA testing, which allows a deeper understanding of your child's growth. Testing is not "fun" per se, but very necessary to drive our instruction in the classroom so your child will receive the best of the best education possible.
We ask you, as parents and guardians, to help us in this endeavor. Please talk to your child about trying their best on these tests so we will receive true data to provide your child the resources they need to grow in literacy and math. Your support and encouragement is the foundation of education. Thank you so much!
Excitedly, I would like to tell you about an amazing program procured for RMS! The program is called MyOn and is a digital platform that provides 24/7 access to thousands of books. The MyOn program uses very little bandwidth and offers offline reading as well. Your child will take an initial assessment to determine their reading level and they will take a survey to state their interests. Combined, MyOn then sends smart reading recommendations based on your child's performance and preferences in reading material. MyOn also has numerous tools to use while reading such as audio, annotation and writing tools, and journaling. Please see the following video for an introduction to MyOn:
During the Christmas holidays we encourage you to have your child read, read, read!! MyOn is engaging and geared towards your child's interests. We are going to announce a contest for RMS students during the holiday break based on their reading through MyON. We will let you know more closer to December 20th. However, you do not need to wait to take advantage of this program at home right now! Please see the following link to get started using MyOn at home:
Thank you for entrusting the RMS family with the education of your child. Together we can reach the tallest mountain (or Christmas tree)!
Always,
Dr. Lori Lachowsky
Literacy Instructional Coach
Yaa Appiah-McNulty
Sparkle & Shine!
Principal- Robinson Middle School