The Daily Dose
Taking it by the spoonful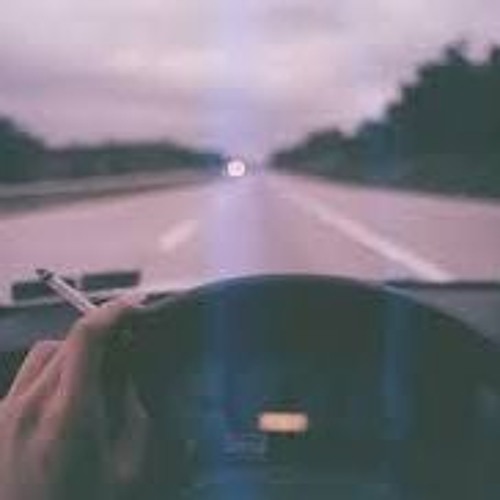 Ayana Johnson 6
Podcasting Through ATX by Ayana Johnson 6
Getting Around Town: A College Student's POV on Austin Transportation
I've lived in Austin almost my entire life, give or take some years spent living in Pflugerville. I know how traffic is. I've gradually seen it go from something maintainable to something like out of a horror movie. The traffic in Austin, Texas is crazy, to put it lightly. I heard a statistic a while back that stated that hundreds of people move to Austin a day. Hundreds of people! The odds that these people will have cars and be driving around a city they are completely unfamiliar with seem pretty high. It doesn't matter whether they are new to the city or not. They don't know the roads and they don't know the way people in Austin drive.
I'm 20 years old and I've driven a car three times in my life. And I hated it every single time I got behind the wheel. I felt like I was going to run into something or someone, I felt like there was too much room behind me, and I couldn't actually breathe or think. None of those feelings made me like driving or made me want to actually learn. Believe it or not you can get around Austin without having to drive a car. I'm not going to lie and say that cars don't make transportation easier, because they do. But for years I have been able to get around the city without feeling the need to learn how to drive and get a car.
I can be pretty independent, but I am also the kind of person who likes to lean on family and friends for help. My mom has been driving me around for years, of course, and she still is. On days off or when our schedules line up she drives me to work, she takes me to school, she drives me wherever I need her to. I've asked friends for rides. But friends and family don't always want to cater to a person who can get somewhere without help and in Austin I have that ability.
This sprawling metropolis has several modes of transportation that I can use. Our bus system runs almost as far north as Georgetown, Texas and as far south as Manchaca, Texas. Capital Metro has over 60 routes, a faster system called the MetroRapid, and a MetroRail system. I have used Capital Metro since I was in middle school. The prices to ride are relatively affordable and it's definitely an easy way to get around town. Of course there are downsides to riding the bus. You have to leave a lot earlier to make the bus stop times, you may have to ride with some unsavory strangers, and it can be scary to get around without knowing the city. Personally I have never had a bad experience riding the bus and I try to check maps and routes so I won't get lost in the city I live in.
Another way to get around Austin is car services. Sure, this is leaning on someone with a car to come through for you, but with a car service you can rest easy knowing this is their job and you aren't mooching because you are paying for the service. The two cheapest options for car services are Uber and Lyft. I have used both. For a while I got really lazy and couldn't make it out the door in time to take the bus to school so I used Uber. With Uber's app you request a ride where the location services on your smartphone locates you, you get picked up, and you have to pay for the time spent in the car to get to your destination much like a taxi. Uber was pricey, but not as bad as a taxi would've been. For example getting from my house to my university is a mile and a half away and it cost me around 5 to 7 dollars per ride. The other relatively pricey service is Lyft. Lyft works in the same way Uber does. But there is a very definite difference between the two companies. Lyft runs background checks, Uber does not. The people who drive for Lyft seem to be nicer than the people who drive for Uber. Lyft uses many promotions for their customers and Uber hardly does. Lyft is cheaper than Uber is as well. I recommend Lyft over Uber any chance I can get. I've had a much better experience using Lyft to get around Austin.
And the only other mode of transportation that I have used to get around Austin is with a bike. Bike lanes and bikers themselves are pretty prominent in the city. Bike drivers are expected to follow the same laws and regulations that someone driving a car would since they are sharing the road. I rode my bike to school for a semester and didn't particularly enjoy it. Austin can tend to be a little hilly and attempting to bike those hills isn't easy and definitely was not enjoyable. A good chunk of people in Austin love to bike and bike all the time. I've just never been one of them. Along with the other ways of getting around town, biking has its ups and downs. It's good exercise, you don't have to pay to ride, you can ride on your own time, but you face weather issues with biking unprotected in the rain or the cold.
Obviously I've had my fair share of experiences with different modes of transportation in Austin. I've tried a little bit of everything. Some I've liked, some I've hated. Safe to say I'll probably be leaning on my mom a little bit longer for rides and using Capital Metro when I can. I'm a college student so I understand what it feels like to need to pinch some pennies. I'm glad I live in a city where I have more than one option to get around.
Our Upcoming Film: Taking Back Recess
Taking Back Recess-Trailer
Austin Transportation FAQs
Where can I park?
The Austin Convention Center has two parking garages: the 2nd street garage and the 5th street garage. Both parking garages accept cash and credit card. Information for payment can be found on the Austin Convention Center website.
How can I get to the convention center if I don't have a car?
If you don't have a car you can get to the Austin Convention Center in many ways. You can take the Austin bus system, Capital Metro. You can use a car service like Lyft, Uber, or even the classic Taxi. You can also use a bike to get downtown. Austin is very bike friendly and you will have the option to rent bikes all over the city, or you can use a personal bike and chain it up at the Center.
How much does it cost to rent a bike to use downtown?
One system for bike sharing you can use to get around downtown Austin is Austin B-Cycle. Austin B-Cycle has two options you can use for the convention period: Explorer and Weekender. Explorer is a 24 hour pass priced at 8 dollars and Weekender is a 3 day pass priced at 15 dollars. There are many other options for renting bikes in Austin. Here's a link to check out more: http://bicycleaustin.info/getaround/
What bus route will take me to the convention center?
No bus route will drop you off right in front of the convention center. Depending on where you are coming from will determine the bus you should take. Our suggestion would be to use the Capital Metro Trip Planner on their website or app to figure out what bus route to take, when to take it, and how far you will have to walk to get to the Austin Convention Center.
From the Convention Center
If you need a quick pick-me-up, or an escape while at a convention, click here for some simple directions to the most convenient and swankiest spots around downtown Austin.