The Nspire Talks
Inspiring students. Inspiring ideas. Inspiring others.
If you had five minutes to share your ideas with others, what would you say?
Event Overview
Students from the Grosse Pointe Public Schools, and several Metro Detroit schools, will come together to give a series of short and inspiring talks in front of a live audience. All proceeds from this event will benefit the
Michigan Eye Bank
and help to raise awareness for the impact of the Michigan Organ Donor Registry.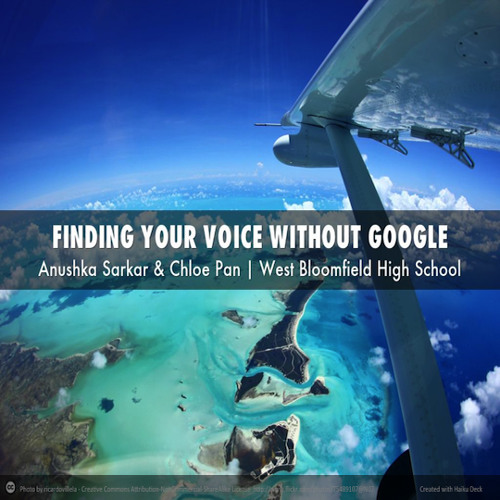 GPNspire
GPNspire 2013 Talks - How To Find Your Voice (Without Using Google) by GPNspire
The GP Nspire Talks
Friday, Feb. 6th, 7-10pm
260 Chalfonte Ave
Grosse Pte Farms, MI
This event will take place on stage in the multipurpose room of Brownell Middle School. Doors open at 6:30pm. Parking behind building and on street.
Students: Submit a Proposal For Your Talk!
Follow the link below to learn more about the guidelines for proposals and how to submit your talk.
GPNspire Talks 2013 - "Be It!"
Thanks to Our Partners and Collaborators!
More About the Nspire Talks
Check out video, audio, images and more from last year's event and get a flavor for the inspiring ideas that kids have to share.