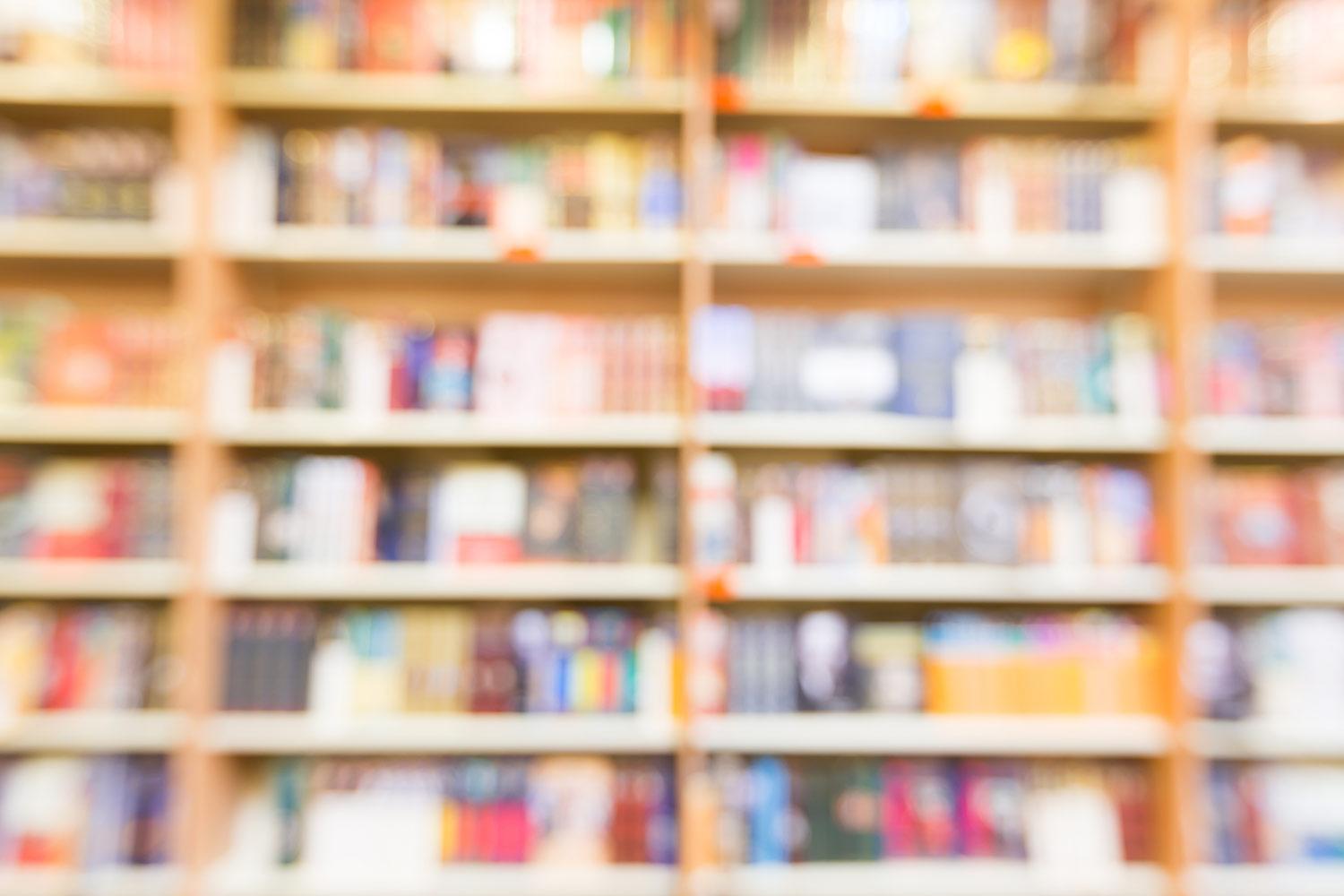 Welcome, New Educational Leaders!
September 16, 2022
We are pleased to announce a number of new school-based and central office administrators to the PSB team, and others who will be stepping into new roles for the 2022-2023 school year! The district is fortunate to have a talented, dedicated and enthusiastic group of ten new educational leaders joining us this year.
Many of these new leaders have risen from within our own ranks, taking on additional leadership duties and responsibilities over the course of the last several years. We hope that you will join us in providing a warm welcome to the following individuals:

Brookline School Committee Meeting - September 15, 2022
Malcolm Cawthorne - Director of METCO
Malcolm Cawthorne has been named Director of the Brookline METCO program. Prior to this, Mr. Cawthorne held the position of METCO Coordinator at Brookline High School. In that role, he was responsible for the academic and social-emotional support of METCO students at BHS, acting as the liaison for BHS METCO families, and coordinating post-secondary planning with BHS METCO students and families.
Mr. Cawthorne has devoted twenty-four years to the Public Schools of Brookline, as a social studies teacher at BHS (including U.S. History, World History, Racial Awareness Seminar and African American History) and as a SEED (Seeking Educational Equity and Diversity) facilitator.
Mr. Cawthorne was honored with the Brookline SEPAC Hero Award in 2022 and the Roger Grande Social Justice Award in 2017, among many other accolades. He was named a Margaret Metzger Fellow in 2016 and the Teacher of the Year at BHS in 2017. He has many civic affiliations including as a Hidden Brookline committee member since 2009 and as a Commissioner of the Brookline Commission on Diversity, Inclusion and Community Relations for eight years. Mr. Cawthorne earned his BA at Grambling State University, and his teacher certification at Drake University.
Rachel Craigen - Interim Coordinator, Brookline Early Education Program
Rachel Craigen is serving as the interim program coordinator for the Brookline Early Education Program (BEEP) for the 2022-23 school year. Ms. Craigen has worked with BEEP and the Public Schools of Brookline since 2006, when she first joined the district as a special education paraprofessional. Since then, Ms. Craigen has served as a special education teacher for BEEP and participated in other roles within the community including as a PTO teacher representative, a program mentor, a teacher in summer programs, and as a School Improvement Plan (SIP) committee member.
Ms. Craigen holds a Master of Education in Moderate Disabilities degree (PreK-8) from Cambridge College and a Master of Education in Organizational Management from Endicott College's Educational Leadership Institute program.
Margaret Eberhardt - Interim Principal, Brookline Early Education Program
Margaret Eberhardt has been appointed as interim principal of the Brookline Early Education Program (BEEP) for the 2022-23 school year. Ms. Eberhardt has worked with the BEEP program since 2017, first as extended day director at the Lynch and Putterham sites and subsequently as a program coordinator for the past four years. Since 2018, she has also managed the Coordinated Family and Community Engagement program for PSB, which provides child development services to Brookline families. Prior to joining the PSB, Ms. Eberhardt was an educator at the Children's Happy Day School in West Roxbury.
Ms. Eberhardt is also recognized for her volunteer experience in Milton, MA, through her service in the Milton Foundation for Education and the Milton School Committee. In addition to a Master's Degree in Teaching from Columbia University, Ms. Eberhardt most recently earned a Graduate Certificate in Early Child Technology from Tufts University.
Dominique Ferdinand - Vice Principal, Lawrence School
Dominique Ferdinand has served the Public Schools of Brookline community for the past twenty-four years. We are pleased that she has been selected to be the Vice Principal at Lawrence School, where she has taught since 1998. Ms. Ferdinand's dedication to her students and the broader Lawrence community is unmatched, and her enthusiasm for working with students makes her a terrific addition to the Lawrence School leadership team. Her passion for reading and mathematics, and her dedication to professional learning groups with her colleagues, provide the strong foundation for her new leadership position. Ms. Ferdinand also led the PSB summer program "Bringing Books to Life" from 2010 to 2018.
In 2017, the Brookline Education Foundation honored awarded Ms. Ferdinand with the Ernest R. Caverly Award for excellence in teaching. Ms. Ferdinand holds a Master of Education from Lesley University and is expected to earn a Doctorate of Education in Leadership and Educational Policy from Boston University in 2023.
Alison Henry - Vice Principal, Baker School
After serving for the past five years as the Baker School Educational Team Facilitator, Alison Henry has been selected as the Vice Principal at Baker School. Ms. Henry's passion for special education and her leadership skills are evident from all of her school-based experience and connections with families. In her role as the Baker School ETF, she has always put student needs first, ensuring that required services were properly implemented and delivered.
Prior to her work in Brookline, Ms. Henry worked at the Walker School for seven years in a range of roles, including Head Teacher and Educational Coordinator.
Ms. Henry earned a Master of Education in Teacher of Students with Moderate Disabilities at Lesley University, and a Master of Education in Educational Leadership and Management through Fitchburg State University's Educational Leadership Institute.
Haeyoung Koh - Assistant Director for Educational Equity
We are excited to welcome Haeyoung Koh as our new Assistant Director of Educational Equity. In this role, Ms. Koh will support our work to promote equitable access, process, treatment and outcomes for all students, with a trained focus on Asian-American Pacific Islander (AAPI) students and families. She brings a wealth of knowledge to the role, including her lived experiences as a 1.5-generation Korean American immigrant in America.
Before coming to PSB, Ms. Koh worked as a fourth grade Inclusion Teacher at the Haley Pilot School in Boston. Her experience included addressing unconscious bias and systemic racism in her role as an educator consultant at the Museum of Fine Arts. Ms. Koh earned her Masters of Education from Portland State University and her Bachelors of Arts from Scripps College.
David Lindner - Interim Vice Principal, Lawrence School
David Lindner joins the Public Schools of Brookline this year as the interim vice principal at Lawrence School. Mr. Lindner had previously served as a middle school mathematics teacher at Brown Middle School in Newton, and helped re-design and adapt the 7th and 8th grade curriculum to accommodate students with disabilities and students who are English Learners. Mr. Lindner also led several equity-focused projects with Newton Public Schools, such as coaching a math team for Tenacity Challenge, an annual academic scholarship competition for Latinx and African American students.
Outside of the classroom, Mr. Lindner is also the director of the Mazemakers Enrichment Summer Program in Weston, which provides 7 to 15 year olds the opportunity to learn about web design, photography, architecture, robotics, economics and leadership development. Mr. Lindner earned his Masters of Education in Educational Policy, Organization, and Leadership from Stanford University.
Elizabeth O'Connell - Interim Deputy Superintendent for Student Services
Liza O'Connell joins the Public School of Brookline as the interim Deputy Superintendent of Student Services. Ms. O'Connell previously served in the Dedham Public Schools for seven years as the Director of Special Education. Prior to her work in Dedham, she served the Acton-Boxborough Regional School District for over thirty years, as a special educator, Team Chairperson, and Director of Pupil Services.
Ms. O'Connell's reflective and transparent leadership style was evident in facilitating targeted professional development for staff, and leading multiple study groups on essential topics and challenges in the area of student services. Ms. O'Connell is an experienced collaborator and facilitator, and has previously lectured at Fitchburg State College and Lesley University. She earned her Master
of Education in Educational Administration from Boston College.
Aida Ramos - Director of Special Education, Brookline High School
Dr. Aida Ramos joins the PSB as the new Director of Special Education at Brookline High School. Dr. Ramos comes to Brookline with almost three decades of experience in special education. Most recently, she served as the Director of Student Services of Lincoln-Sudbury High School where she worked for nine years. Dr. Ramos has also worked extensively in Cambridge and Boston Public Schools as an assistant program director for Teaching and Learning, educational team facilitator, and classroom teacher.
We are excited to have Dr. Ramos' unwavering commitment to educational equity for students with disabilities, as shown by her efforts to create and implement an in-district therapeutic day program in Lincoln-Sudbury. Dr. Ramos earned her Doctorate of Education in Educational Administration from Boston College and a Master of Education from the University of Massachusetts Boston.
Kyle Williams - Athletic Director at Brookline High School
Mr. Williams has returned to the Public Schools of Brookline as our new Athletic Director at BHS. He most recently served as Assistant Athletic Director in the Wellesley Public Schools for two years, and prior to that, he was the BHS Assistant AD for five years. He was also a Physical Education, Health and Wellness teacher at Baker School from 2011-2014. In addition to his teaching and leadership experience, Mr. Williams has been an assistant baseball and soccer coach at BHS, and he has been active with the Positive Coaching Alliance, an organization dedicated to cultivating a positive youth sports culture.
Mr. Williams earned his BA at Boston University, and a Master of Education in Athletic Administration at Endicott College. He is an NIAAA Certified Master Athletic Administrator.