What is Thrash Metal?
Thrash metal is a subgenre of rock music. It is often characterized by guitar solos, loud uptempo vocals, and generally ferocious, passionate music. The first and biggest thrash metal bands are referred to as 'The Big Four', and they are Metallica, Anthrax, Slayer, and Megadeth. These bands were all formed in the early 1980s, and they are credited with creating the genre.
Metallica - Enter Sandman (Official Music Video)
Above is the official music video for one of Metallica's most popular songs, "Enter Sandman", the first track on their self-titled 1991 album.
Thrash Metal Today
While thrash metal was most popular in the 1980s and early 1990s, the genre still lives on through bands such as Slipknot, System of a Down, Lamb of God, and Avenged Sevenfold (the last's 2010 track "Welcome to the Family" is below). The genre has also branched out into other subgenres, and other variations include post-hardcore, (My Chemical Romance, Bring Me the Horizon) industrial rock, (Nine Inch Nails, Marilyn Manson), and punk (anything as heavy as Crossed Out to bands as light as blink-182).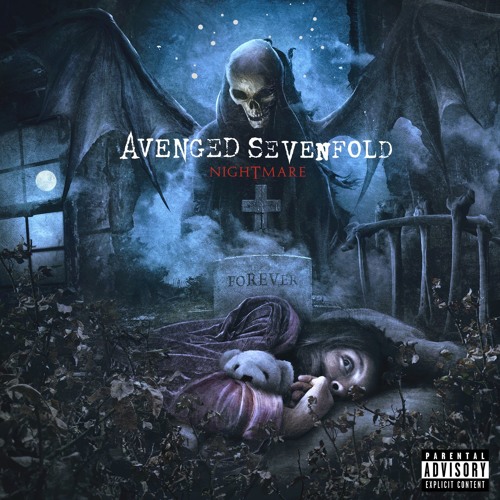 Avenged Sevenfold
Welcome To The Family by Avenged Sevenfold
Works Cited
"Ride the Lightning." Metallica. Encyclopaedia Metallum, 9 Aug. 2015. Web. 06 May 2016.
"Metallica - Metallica." Metallica. Blackened Records, 2016. Web. 09 May 2016.

"Among the Living." Metal Archives. Encyclopaedia Metallum, n.d. Web. 09 May 2016.