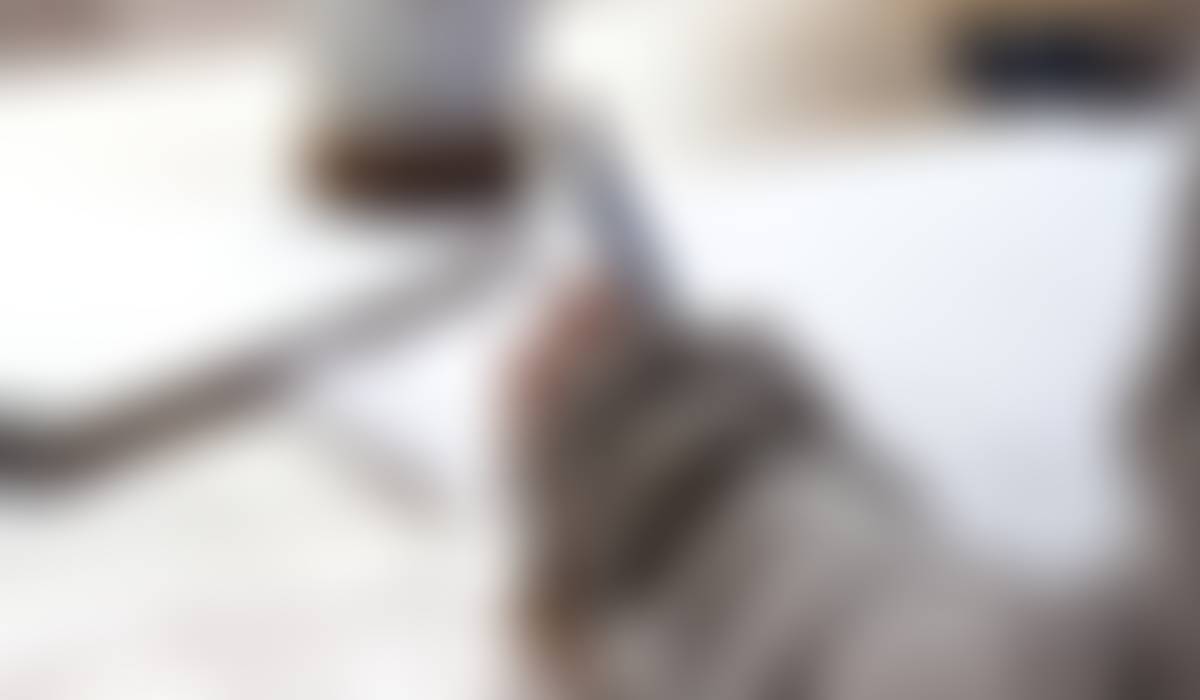 Along the Pathways
LAUSD CTE-Linked Learning
LAUSD CTE-Linked Learning - Spring 2023
IASTE Master Class Helps Students Get Ahead in Careers Behind the Camera
Valley Oaks Center for Enriched Studies CTE film teacher, Jamal Speakes, uses a simple analogy to inform his students about the abundance of career opportunities in the entertainment industry in Southern California.
"Many students think you need to be Jennifer Lopez to be in the entertainment industry," Mr. Speakes said. "But she doesn't wake up looking like she does on the screen. There are people who do her makeup, pick out her clothes and even build and design the sets she is on."
One thing that brings Mr. Speakes' analogy to light is the International Alliance of Theatrical Stage Employees (IATSE) Master Class taking place at twelve LAUSD schools is a perfect complement to some amazing film pathways. IATSE is one of the largest unions in the entertainment industry representing "behind-the-camera" workers, such as set dressers, art directors, light technicians, food services, makeup artists, and wardrobe attendants, just to name a few.
Current IATSE members, camera operators and lighting technicians, grips and gaffers offer 12-week courses, giving students hands-on training with state-of-the-art, industry-standard equipment at VOCES, Edward R. Roybal High, Canoga Park High, John F. Kennedy High, Hollywood High, Cesar E. Chavez Learning Academies Arts, Theatre Entertainment School, San Fernando High, East Valley High, and 32nd St. USC Magnet.
"We are working with equipment that most people pursuing careers in this industry don't have access to until at least college," said Kennedy High senior, Michael Hernandez. "Understanding how to use this equipment gives us a huge advantage."
One of the masterminds behind this program is Allison Frenzel, an Education Programs Specialist with the California Department of Education. Frenzel supports schools that earned the Arts Media and Entertainment (AME) Workforce Training Grant. Kennedy High CTE film teacher Aaron Lemos credits Frenzel with doing a lot of the groundwork in putting together this one-of-a-kind opportunity for LAUSD film students. "Allison really worked hard and established great relationships to get this program to LAUSD," Mr. Lemos said.
Dejon Ellis, a union representitive and grip with over 25 years experience, is also involved in bringing this program to LAUSD. "This was very grassroots and developed with lots of people working with the same goal," Dejon said. "This program is planting the seed not only for students to use professional equipment, but also to demystify the idea of getting into a union. Most people have no idea how to get into a union."
VOCES senior, Miles Gardin, is already seeing the advantages of working with these current professionals and using state-of-the-art equipment. "It not only gives us a building block for first entering the industry but learning this stuff now, rather than later, gives us a huge advantage when trying to get an entry-level position," Miles said.
For Mr. Lemos, it helps his students to hear some of the things he preaches about the industry from an outside source. "I say these things, but when someone from the outside comes in and says it, it finally clicks," Mr. Lemos said. "It's always cool to see the light bulb go off."
Matthew Roque, a VOCES senior, really appreciates the opportunity he and his classmates are getting from the IASTE Master Class. "They usually let me stay late and learn how to put the equipment away properly," Matthew said. "They are also teaching me the requirements for getting in the union. I'm not sure where else we can get this type of information."
Kennedy High School senior Sanai Montgomery said: "This is not just something we do because it's fun. Having IASTE members come in and work with us even further solidifies that this is a legit job and career. This is something that will last a lifetime and allow us to make connections."
Recent Graduates Head to Work in LAUSD
Last year when Riordan Primary Center Principal, Ishmael Gonzalez, visited Benjamin Franklin High School to offer graduating senior Jazlynn Jimenez, and some of her classmates, jobs as teacher assistants for the 2022-23 school year, they couldn't help but be delighted. "I was so excited," said Jazlynn, who was working at a cafe at the time. "I knew this job was going to be much more fun and more flexible."

Jazlynn, who currently attends Pasadena City College (PCC), is one of four Franklin High School Class of 2022 graduates, who was hired at the start of the school year to work full-time with benefits at Riordan Primary Center, a French Dual Language school. The four became teacher assistants thanks to the collaboration of the Career Technical Education (CTE)-Linked Learning department, Franklin's education pathway, and LAUSD's Educators of Tomorrow (EOT) program. The goal of the EOT program is to provide students in education career pathways with employment opportunities in LAUSD upon high school graduation.
Michelle Isidro, currently a student at Cal State L.A., is majoring in business, but her experience as a teacher assistant at Riordan has her thinking she might take a different career path. "I really enjoy it here. I've learned many new things," Michelle I. said. "I'm so glad for this opportunity and I'm at least 50/50 about going into a career in education now."
Erik Rodriguez, also a business major, attends L.A. Trade Tech and is grateful for the skills he is developing working with children. "I plan on owning my own business one day," Erik said. "But, you need a lot of patience for this job, which I'm developing, and this is helping me not only communicate with kids better but also adults."
Michelle Guardado is currently majoring in dental hygiene at PCC, but is considering changing majors because of her experience as a teacher assistant. "I might switch and go into education. The kids are just so innocent and fun," said Michelle G., who was previously an intern with Beyond the Bell at Monte Vista Elementary. "I love how I have learned to calm kids down and talk them through things."
"This has just been a fabulous way to hire people," Mr. Gonzalez said. "They've been amazing. We are hoping perhaps we can persuade some of them to be future teachers."
Jazlynn will start a different role with Riordan as she will become a special education teacher assistant in the near future. During her time in Franklin's education pathway, she fondly remembers spending time with an elementary school special education class. "I learned to love special education," Jazlynn said. "I got really close to those students, and I'm really excited about the future."

Mr. Gonzalez has a personal attachment to the recent Franklin graduates who he now employs. "When I hire teacher assistants, I see them as adults. But with this group, I feel more protective since we recruited them right out of high school. It's great to have that connection, and I know I am helping them grow."
Ms. Richardson CTE Law Teacher Fremont High School
Jaqueline Richardson became the CTE Law Teacher for Fremont's Linked Learning pathway at the start of the 2021-2022 school year. Ms. Richardson exposes her students to the interconnectedness of Law and English literature by requiring elements of pathos, logos and ethos to be incorporated into their persuasive writing arguements which they articulate at their Linked Learning defense and mock trial.
In addition to facilitating classroom experiences focused on the practice of law and the justice system, Ms. Richardson leads the Fremont Student Advocacy Group. She oversees and supports her students in writing letters to the community and elected officials to address the changes they envision for the future of Los Angeles.
Throughout this Spring semester, Ms. Richardson's students are having conversations with guest speakers, such as attorneys who specialize in Immigration and Entertainment Law. This is broadening their understanding of the wide spectrum of advocacy work available throughout the vast Los Angeles community.
Dual Credit Team Takes Students to See the Offerings of Pierce and LACC
One of the goals of the CTE-Linked Learning department's Dual Credit Team is to connect students with the many opportunities that exist in our outstanding local community colleges. In March, students from seven LAUSD high schools visited Pierce College during CTE Day, where they explored Pierce's career pathways such as automotive repair, agriculture and engineering. Los Angeles City College hosted students from Fairfax High's Visual and Media Arts Pathway and Ramon C. Cortines Grand Arts media pathway for Photography Day. Students were exposed to photography careers involving studio work, drones, law enforcement and government jobs.