Happy Spring!!
Flowers are blooming and the sun is shining! It is hard to believe Spring is here and I am glad because I have loved the beautiful weather. Our students have been enjoying going outside for recess and having class activities outside as well.
We had an amazing Math/Family Library Night last Tuesday. We had many, many families enjoying the wonderful math activities and stations around the school. We were so happy to see everyone back on campus and learning so much about Financial Literacy. Also, the same night our Name That Book Team went to the Berry Center and placed 2nd place in their regional group. They did a great job representing Emery and we were so proud of them. Both events were an amazing way to start our Spring and a night to remember!
We have a variety of events during the month of April as well. First, all report cards will be posted on April 4th on your Home Access Center for the 3rd Nine Weeks. We started our 4th 9 weeks on March 28th. Also, we will have our Spring Registration for all new and incoming PK and Kindergarten students starting April 4th. Please call our registrar if you have any questions and feel free to go to the cfisd website for guidance on online registration. We are having a late night registration on April 19th from 5:00-7:00 PM. Then we are having another Family Night on April 26th from 5:30 -7:00 PM. We will be sending out more details later in the month so please mark your calendars for another fun evening at Emery.
In the middle of April, there will be two student holidays: April 15th and April 18th. Please mark your calendar because school will be closed those two days. We have great news about Emery this summer. We are receiving a new fence that will go around the school. It will be completed by the end of the month and will eventually lock at a certain time in the evenings. Once it is up and has the locks then I will let you know more information. Then the entire school is going to be renovated this summer. We are getting new carpet, student tables, and student chairs. No one will be allowed inside Emery during the summer because of the construction teams. Thus, when school opens for our new year in August, we will have an entire new look. We are excited and can't wait to see all the renovations completed.
Wishing you a wonderful Spring!
Warmly,
Dr. Michelle Merricks
Feliz Primavera!
Las flores están floreciendo y el sol brilla! Es difícil creer que llego la primavera y me da gusto porque me ha encantado el buen tiempo. Nuestros estudiantes han estado disfrutando de salir al recreo y de tener actividades de clase al aire libre también.
Tuvimos una increíble Noche de Biblioteca Familiar/ Matemáticas el martes pasado. Tuvimos muchas, muchas familias disfrutando de las maravillosas actividades y estaciones de matemáticas en la escuela. Estábamos muy felices de ver a todos de vuelta en el campus y aprendiendo tanto sobre la educación financiera. También, esa misma noche nuestro equipo de Name That Book fue al Berry Center y llegaron al segundo lugar de su grupo regional. Hicieron muy buen trabajo representando a Emery y estamos muy orgullosos de ellos. Ambos eventos fueron una manera increíble de comenzar la primavera y una noche para recordar!
Tendremos una variedad de eventos durante el mes de abril. Primeramente, todas las boletas de calificaciones para las terceras nueve semanas se publicaran el 4 de abril en el centro de acceso o Home Access Center en inglés. Iniciamos nuestras 4tas nueve semanas el 28 de marzo. También, empezando el 4 de abril tendremos nuestro registro de primavera para todos los estudiantes nuevos y entrantes de pre kínder y kínder. Para orientación sobre el registro en línea por favor de llamar a nuestra registradora o puede entrar a la página web de cfisd. Tendremos un registro nocturno de 5:00-7:00 PM. Luego tendremos otra Noche Familiar el 26 de abril de 5:30-7:00 PM. Enviaremos más detalles más adelante en el mes, así que marque sus calendarios para otra noche divertida en Emery.
Habrá dos vacaciones estudiantiles en el mes de abril: El 15 de abril y el 18 de abril. Por favor marque su calendario ya que la escuela estará cerrada esos dos días. Tenemos buenas noticias para Emery este verano. Estamos recibiendo una nueva cerca que rodeara la escuela. Se terminara para finales del mes y eventualmente se cerrara en un momento determinado de la noche. Una vez que se termine y tenga las cerraduras, le daré más información. También toda la escuela será renovada este verano. Nos pondrán alfombra nueva, mesas para los estudiantes, y sillas nuevas. Nadie podrá entrar a Emery durante el verano debido a los equipos de construcción. Por lo tanto, cuando la escuela habrá para el nuevo año en agosto, tendremos un aspecto completamente nuevo. Estamos emocionados y ansiosos por ver todas las renovaciones.

Te deseo tengas una primavera maravillosa!
Atentamente,
Dra. Michelle Merricks
Inscripciones de Pre Kínder en Emery:
19 de abril de 2022. 5:00-7:00PM o en línea empezando el 4 de abril de 2022.
Noche de Patinaje de Emery!
Miércoles 13 de abril de 6PM-8PM
Bear Creek Roller Rink, 5210 Hwy 6 N, Houston TX 77084
281-463-6020.
La entrada es solo $7.00 por patinador. Incluye patines regulares (patines de línea y de velocidad - $2.00). La escuela recibira una parte de la admision.

Ofertas en Comidas: Especial de Noche Escolar: Una pizza y una jarra de soda por solo $14.00!
Especial de Hot Dogs: Hot Dogs, bebida y Chips, por solo $4.25.
Covid-19 Isolation and Readmission Criteria:
EFFECTIVE Dec 28, 2021

To ensure a safe environment for all CFISD students, staff and substitutes and to prevent the spread of COVID-19, individuals who test positive for COVID-19 shall enter isolation, and those who exhibit symptoms consistent with the illness shall enter symptomatic isolation. Individuals in isolation must meet the readmission criteria outlined below before returning to school/work.

Isolation and Readmission Criteria for an individual who has tested positive for COVID-19:
• Isolation: Individuals shall not go to school/work, must report his/her absence, and should isolate from others for a period of five days after symptom onset or positive test date (whichever occurred first).
• Return Criteria: Individuals may return to work after five days of isolation if all symptoms are improving or resolved and fever (100.0o F or above) has been absent for at least 24 hours without using fever-reducing medication.
Symptomatic Isolation and Readmission Criteria for an individual who exhibits symptoms for COVID-19 but has not been tested for the disease:
• Symptomatic Isolation: Individuals shall not go to school/work, should report his/her absence, should isolate from others, and should consult with a licensed healthcare provider for evaluation and/or testing.
• Return Criteria: Individuals may return to school/work after five days of isolation if all symptoms are improving or resolved and fever (100.0 F or above) has been absent for at least 24 hours without using fever-reducing medication.
• Early Return Criteria: Individuals may return to school/work in fewer than five days of isolation with written clearance from a licensed healthcare provider or with a negative COVID-19 test (laboratory result).
Espanol:
EFFECTIVO 28 de diciembre de 2021

Para garantizar un entorno seguro para todos los estudiantes, el personal y los sustitos de CFISD y para evitar la propagación de COVID-19, las personas que den positivo a la prueba de COVID-19 deberán entrar en aislamiento, y aquellas que presenten síntomas compatibles con la enfermedad entraran en aislamiento sintomático. Las personas en aislamiento deben cumplir con los criterios de readmisión que se describen a continuación antes de regresar a la escuela o al trabajo.
Criterios de Aislamiento y Readmisión para una persona que dio positivo a COVID-19:
• Aislamiento: Las personas no deben regresar a la escuela/trabajo, deben informar su ausencia y aislarse de los demás por un periodo de 5 días después del inicio de los síntomas o la fecha de la prueba positiva ( lo que ocurra primero).
• Criterio de regreso: Las personas pueden regresar al trabajo después de 5 días de aislamiento si todos los síntomas mejoraron o se resuelven y la fiebre ( 100.00 F o más) ha estado ausente durante al menos 24 horas sin usar medicamentos para reducir la fiebre.
Criterio de Aislamiento Sintomático y Readmisión para los individuos que presentan síntomas de COVID-19 pero no se realizó la prueba:
• Aislamiento Sintomático: Las personas no deben ir a la escuela/trabajo, deben informar su ausencia, deben aislarse de los demás, y deben consultar con un proveedor de atención medica con licencia para una evaluación y/o prueba.
• Criterio de Regreso: Las personas pueden regresar a la escuela/ trabajo después de 5 días de aislamiento si los síntomas se mejoran o resuelven y la fiebre (100.0 F o más) ha estado ausente durante al menos 24 horas sin usar medicamentos para reducir la fiebre.
• Criterio de Regreso Anticipado: Las personas pueden regresar a la escuela/ trabajo en menos de 5 días de aislamiento con una autorización por escrito de un proveedor de atención medica con licencia o con una prueba de COVID-19 negativa (resultado de laboratorio).
Covid-19:
To access COVID related protocols, please refer to CFISD lead safely Plan at https://www.cfisd.net/Page/6114 for the most up-to-date guidelines.

Students, staff and visitors must screen daily (prior to entering a school bus or school) for symptoms of COVID-19. If symptoms are experienced, individuals must not report to school or work until evaluated by a licensed healthcare provider.
Symptoms of COVID-19 include:

Cough
Shortness of breath or difficulty breathing
Loss of taste/smell
Nasal congestion
Sore throat
Headache
Fever at or above 100°F
Vomiting/diarrhea
Parents/Guardians: Please contact the nurse for any COVID related concerns. If your students are tested for COVID (whether their results may be positive or negative), PLEASE contact the nurse and/or email the test results to her. It is imperative that we keep up-to-date with this information to keep our campus healthy.
*Please also pack an extra change of clothes for your student in case they have an accident. The clinic is always in need of pants/shorts and unused underwear. If you have any that you would like to donate, the clinic would be forever grateful!*
Espanol:
Para acceso a protocolos relacionados con COVID, por favor de referirse al plan de seguridad de CFISD en https://www.cfisd.net/Page/6114 para obtener las pautas más actualizadas.

Estudiantes, personal y visitas deben examinarse a diario (antes de entrar al autobús o escuela) por síntomas del COVID-19. Si experimenta síntomas, los individuos no deben reportarse a la escuela o el trabajo hasta que lo evalué un proveedor de atención medica autorizado.
Sintomas de COVID-19 incluyen:
Tos
Falta de aliento o dificultad para respirar
Perdida del gusto/olfato
Congestion nasal
Dolor de garganta
Dolor de cabeza
Fiebre de o por encima de 100°F
Vomito/ diarrea
Padres/ Tutor Legal: Por favor de comunicarse con la enfermera de la escuela para preguntas relacionadas con el COVOD. Si sus estudiantes son evaluados de COVID (ya sea que los resultados sean positivo o negativo), POR FAVOR póngase en contacto con la enfermera y/o mándele por correo electrónico los resultados. Es imperativo que nos mantengamos actualizados con esta información para mantener saludable nuestro edificio.
*Por favor, también lleve un cambio de ropa adicional para su estudiante en caso de que tenga un accidente. La clínica siempre necesita pantalones/ pantalones cortos y ropa interior sin usar. Si tiene alguno que le gustaría donar, la clínica estará eternamente agradecida!*
Medication Drop-Off:
If you would like to drop off a medication for your child, please call the clinic to schedule an appointment at 281-855-9026. You can also email the school nurse at ashley.redd@cfisd.net.

Reminders about Medication:
A parent/guardian MUST bring and sign in ANY medication into the clinic. This includes creams, cough drops, inhalers, and other medications. Students may NOT bring it to school in their backpack.

Prescriptions must be within date and have the student's full name.
If it is an over-the-counter medication such as cough drops, Benadryl, Tylenol, it MUST be a brand new, UNOPENED bottle/bag.
Entrega de Medicamentos:
Si desea dejarle un medicamento a su hijo/a en la clínica, por favor llame a la clínica para hacer una cita al 281-855-9026. También puede mandar un correo electrónico a la enfermera a ashley.redd@cfisd.net.

Recordatorios sobre Medicamentos:

Un padre/tutor legal DEBE traer y firmar por CUALQUIER medicamento que deje en la clínica. Esto incluye cremas, pastillas para la tos, inhaladores, y otros medicamentos. Los estudiantes NO deben traerlo a la escuela en su mochila.

Las recetas deben estar dentro de la fecha y tener el nombre completo del estudiante.
Si se trata de un medicamento de venta libre, como pastillas para la tos, Benadryl, Tylenol DEBE ser una botella/bolsa NUEVA SIN ABRIR.
Upcoming Library Events:
Mobile Library: Saturday, April 9th and May 14th, 9:30-11:30AM at Plantation Lakes Pool at Plantation Pt. and Vermillion Ct. Check out books, get a free book, a snack, a bookmark, and maybe a lollipop!
Family Library Night: April 26th. Family Library Night will be an activity as part of our Showcase Night on April 26. Look for Ms. McGinness in a booth about digital safety.
Próximos eventos de la biblioteca:
Biblioteca Móvil: Sábado 9 de abril y 14 de mayo de 9:30-11:30AM en la alberca de Plantation Lakes en Plantation Pt. y Vermillion Ct. Saque libros, reciba un libro gratis, un snack, un marca libros, y talvez una paleta!
Noche Familiar de Biblioteca: 26 de abril. La Noche de Biblioteca Familiar será una actividad como parte de nuestra Noche de Exhibición el 26 de abril. Busquen a la Sra. McGinness en una caseta sobre la seguridad digital.

Name That Book Contest - Congrats Winners!
We are so proud of our Emery team! They came in 2nd in their region! Congratulations to Meagan Autry, Isabella Escobedo, Chigozie Ohadoma, Isabella Phrakonkham, Benjamin Simpson, Jordyn Woods, and Alyric Zackery! Be on the lookout for next year's book list very soon if your 2nd, 3rd, or 4th grade child would like to participate next year.
Concurso de Name that Book – Felicidades a los ganadores!
Estamos muy orgullosos de nuestro equipo de Emery! Salieron en 2.° lugar de su región! Felicidades a Meagan Autry, Isabella Escobedo, Chigozie Ohadoma, Isabella Phrakonkham, Benjamin Simpson, Jordyn Woods, y Alyric Zackery! Esté atento a la lista de libros del próximo año si su hijo de 2.°, 3.° o 4.° grado desea participar el próximo año.

Library Volunteers Needed
We are currently looking for volunteers to help with shelving, and then packing up the library in May. Please contact Ms. McGinness at bettie.mcginness@cfisd.net if you would be interested. Our volunteers are awesome!

Se necesitan voluntarios para la biblioteca
Se necesitan voluntarios para la biblioteca: Estamos buscando voluntarios para ayudar con las estanterías para empacar la biblioteca en mayo. Por favor de comunicarse con la Sra. McGinness a
bettie.mcginness@cfisd.net
si está interesado. Nuestros voluntarios son increibles!
A Little Note:
Please look around your home. If you see any books with a library barcode sticker on them that have been hanging out for a while at your house, please bring them to the Emery Library. Even if they go to another CFISD school or the Harris County Library, Ms. McGinness will get them returned to the right place. We are hoping to get all our books back home so they get packed up safely for our big renovation!

Finalmente, busque en su casa. Si encuentra libros con el código de barra de la biblioteca que tienen tiempo en su casa, por favor de traer a la biblioteca de Emery. Aunque sean de otra escuela de CFISD o de la Biblioteca de Harris County, la Sra. McGinness los regresará a donde pertenecen. Esperamos tener todos nuestros libros de regreso pronto para que visiten nuevas familias este año!
if you enjoy our library activities, join our library schoology page! directions below:
únete a nuestra página de schoology! instrucciones acontinuacion:
E-Books:
Did you know that we are increasing our number of ebooks! Your student can check them out by logging into my.cfisd.net and then clicking on the library resources folder. Once in the folder, click on the blue lightbulb to go to our catalog.

From there you can access ebooks through Tumblebooks, PebbleGo, Capstone Interactive, and by searching ebooks in the catalog.

Sabía que estamos aumentando nuestro número de ebooks! Su estudiante puede consultarlos iniciando sesión en my.cfisd.net y luego haciendo clic en la carpeta de recursos de la biblioteca. Una vez en la carpeta, haga clic en la bombilla azul para ir a nuestro catálogo.
Desde allí, puede acceder a los libros electrónicos a través de Tumblebooks, PebbleGo, Capstone Interactive y mediante la búsqueda de libros electrónicos en el catálogo.
if you'd like to learn more about the core essentials program, check out the podcast below: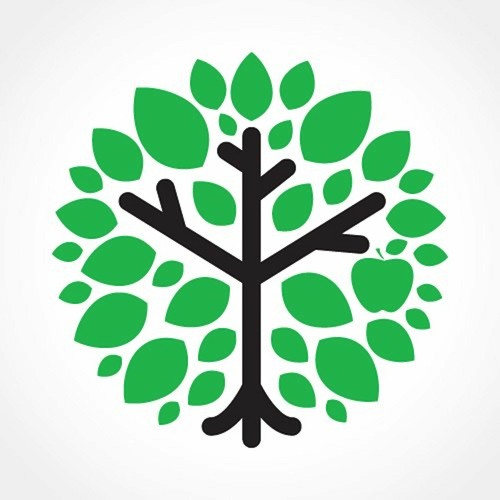 Core Essential Values
Core Essential Values
***Keep an eye out for a flyer from PTO with more Information about school photos!***
School Contact Information/Información de Contacto:
19636 Plantation Myrtles Dr., Katy, TX 77449

281-855-9080 (phone/telefono)
281-855-9380 (fax)
8:40AM-4:10PM
Tardies are counted beginning at 8:40.
Tardanzas seran contadas empezando las 8:40.