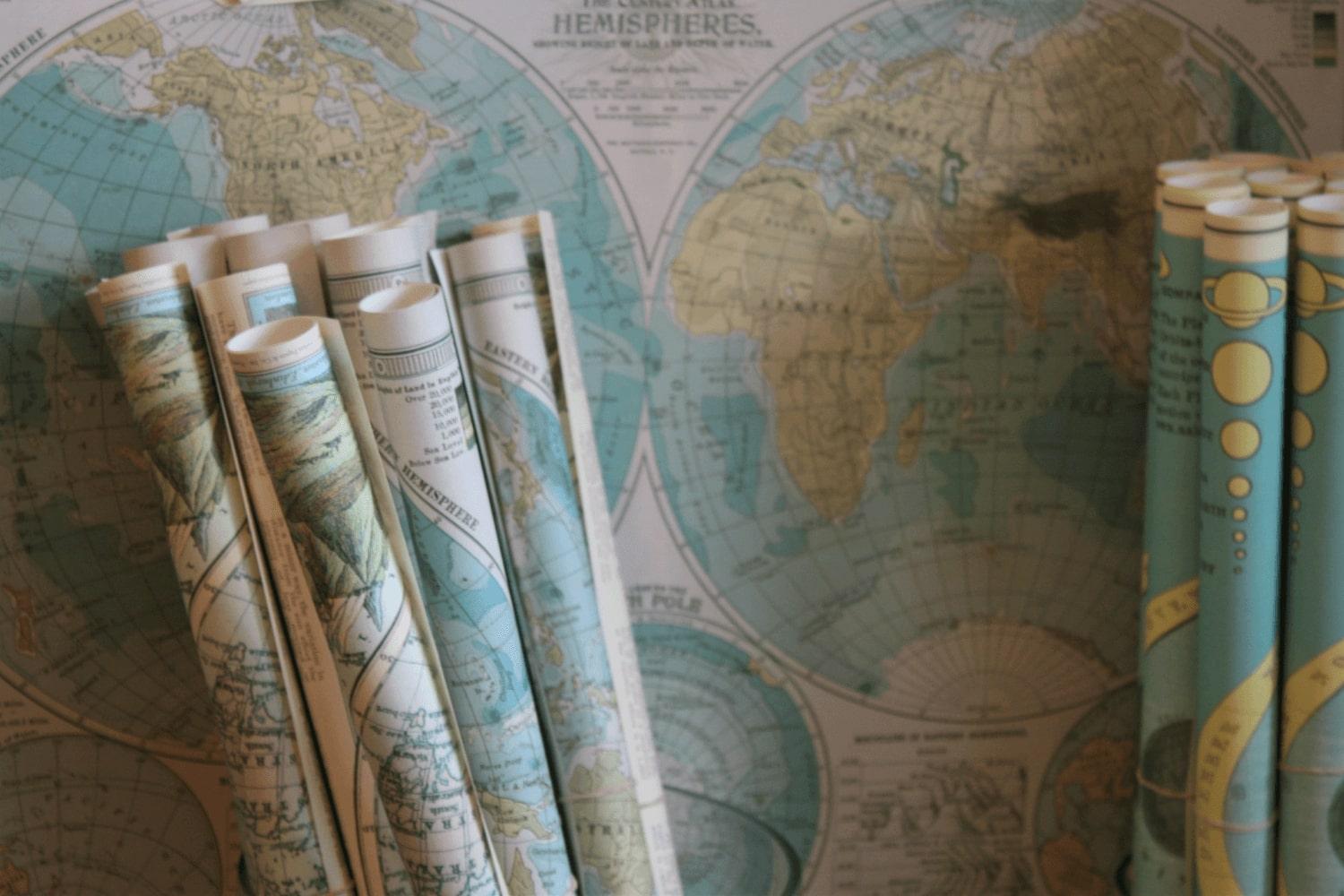 Ridgeline eNews
September 15th, 2022
RIDGELINE CALENDAR OF EVENTS:
Tuesday 9/20: Return UofO COVID-19 Test Kits
Tuesday 9/20: (5:30-7:00pm) Back to School Picnic
Tuesday 9/20: (6:00-7:00pm) Middle School Meet and Greet
Wednesday 9/21: International Day of Peace
We encourage you to regularly check the full calendar at www.ridgeline.org as some dates may change. Please note that Ridgeline's calendar is slightly different from 4J elementary calendars.

Congratulations On One Week Of School!
This week has been full of new experiences for so many of us. Learning new names, new faces, new ways of moving through classrooms, and new reports home about what your children are discovering during their days at school.

As always, the Ridgeline eNews is full of interesting information for all families so be sure you don't miss anything.
The eNews will come out every Thursday highlighting important messages, upcoming fundraising events, volunteer opportunities, and student accomplishments!
Pick up and Drop off
One of the principals that make up the Montessori education is Grace and Courtesy. As we model our values to our students, we find that Grace and Courtesy is an essential part of our everyday lives. One of the ways that we can model this at Ridgeline is through respect for our wonderful neighbors.
Please be sure that as you drop off your students, you do not block driveways (our neighbors need to get to work and doctor's appointments too!), mailboxes, or garbage cans.
We encourage biking, parking a few blocks away and walking, or very mindfully using the pick up and drop off lane in front of the school. Please do not park in this lane, allow your student to let themselves into the vehicle on the passenger side, and then continue driving to allow the next person in line to pick up their child.
All students were sent home on the first day of school with brightly colored signs with their teacher's name on it. Please be sure that you clearly add your student's name to the sign and always place it in the passenger window of your vehicle when driving through the pick up line. This will help keep the process smooth and efficient and safe for all students and families.
Our Pantry is Still in Need!
It is through your generous donations to the food pantry that we are able to ensure students are never left hungry during lunch or snack. Teachers and assistants access the food pantry as they perceive a need.
Your donations to the food pantry are now being accepted and are always welcome as the need continues all year long. Thank you so much to those who have donated, you have already helped our students keep their bellies full and their brains fed.
Great items to bring include string cheese, packaged boiled eggs, yogurt, gluten free bars or other healthy snacks, single serving baby carrot packs, fruits such as apples and oranges, granola bars, and any single serve main course protein items. Thank you so much for your donation. Last year the food pantry was in high use.
Fundraising at Ridgeline
As a Public Charter School Ridgeline receives 20% less in state funding than other similarly-sized public schools. So, every year we fundraise to support our public Montessori program. This year our goal is $90,000, which comes out to about $360 per student. Together, we have successfully reached our annual goal each of the last five years. Thank you to everyone who has made that true!
MONTHLY DONOR MATCH MONTH IS UNDERWAY! - Our Monthly Donor Match is taking place now until October 7. Sign up here as a new monthly donor or to increase your current monthly donation and Ridgeline will receive a $50 match! We send heartfelt thanks and gratitude to our 18 new monthly donors and our 6 existing monthly donors who have increased their monthly contribution! Thanks to your generosity you have earned Ridgeline $1,200 in matching funds! Remember each and every gift moves us closer to our $90,000 goal this year! Sign up today!



Please click here to learn more about Ridgeline's fundraising efforts and an opportunity to become a monthly donor!

Ridgeline 101 Night Was Great!
Thank you to all those who joined us on Tuesday for New Family Orientation Night and thank you to the volunteers that helped share their experiences with our new families! It was wonderful to meet all of you. We know that these first few weeks can be overwhelming.
Please do not hesitate to contact anyone in the office if you have questions, and feel free to ask the same question more than once!
If you weren't able to make it to Ridgeline 101, be sure not to miss the Back to School Picnic!
Back to School Picnic!
The RCO would like to welcome all Ridgeline families back for the 2022-2023 school year and invite you to our Back to School Picnic to be held on the south field Tuesday September 20th from 5:30-7:00 pm. This is a "bring your own" and "leave no trace" event - families should bring their own food (no potluck) and chairs/blankets as well as take all their own trash, etc. We will be enjoying each others company and hearing about all of the fun things families enjoyed during summer break.
We look forward to seeing everyone!
Say Hello to your 2022-2023 RCO Leadership Team!
The RCO is looking forward to planning some fun events and activities for our Ridgeline Community this year! Thanks to our wonderful volunteers, the RCO Leadership team is complete and the members are: RCO Lead - Meghan Rogacki, Planning Team members - Kayla Hixson (Kinder), Ruth Tabak (Lower El), Jasmine Stull (Upper El) and Christie Hoogendoorn (Middle). The monthly RCO Planning Meetings are posted on the Ridgeline Calendar and any member of the community is welcome to join. If you have any ideas or questions feel free to reach out to the RCO Leadership Team at RCO@ridgeline.org. Keep an eye out in the eNews for details on upcoming RCO events and activities!
Substitutes Still Needed
At this time our substitute pool is very low! We are looking for individuals who are enthusiastic to spend a day in a Montessori classroom in the role of the assistant in the event of a staff absence. Subs help with classroom management, assisting students with their work, and tasks assigned by the staff lead for the day. Several of our staff members started their educational careers here at Ridgeline in this role! Subbing is a great way to gain experience and a better understanding of tMontessori education at all grade levels.
If you are interested in getting on our substitute list:

Please submit a resume and three references with contact information to

careers@ridgeline.org

. A substitute training will be scheduled in the coming weeks.



Contact
Becky Fay
if you have any questions.
Meal Payments
Ridgeline Montessori Public Charter School has partnered with My MealTime, a fast, secure online service for making credit or debit card deposits and monitoring your student's lunch account. If your student is signed up for paid meals please look out for an email giving you more information on how to sign-up. Families with students who qualify for free meals did not receive an email as they do not need to sign up for this online payment service. Please contact meals@ridgeline.org if you have any questions or need assistance.

Volunteering
We are excited to be bringing more volunteers back to school as we rely on our amazing parent volunteers to help with so many different aspects of life at Ridgeline! Teachers will reach out to families in their classroom communications, and Becky Fay will include volunteer opportunities in the eNews. Volunteers serve on committees, make materials at home, do grounds work, act as crossing guards, and other projects.
If you would like to volunteer with students and you haven't done so in the last 5 years, please fill out the volunteer background check form. Submit the form to Becky Fay in the school office. Please have patience with the background check process, as there is a delay in turnaround. Bring your ID and proof of COVID vaccination as well. School volunteers are required by state law to be vaccinated.
Call Out For Room Parents!
Meridy's class (room 9) and the Middle School are still in need of room parents. If you are interested in filling that roll or finding out more, please contact Becky Fay.
Call Out For A Fun Run Committee Volunteer
Would you like to join a team of people ready to put together the annual Jogathon/Fun Run? Contact Becky Fay and I will get you connected for the next meeting!
The following volunteers are needed to make sure that pick-up and drop-off are smooth and safe for our students:
Crossing guards needed to help guide Ridgeline students as they cross W. Amazon to access the Amazon trail and the bridge across the creek. Volunteers needed daily at 8-8:30 am and 3-3:20 pm. Safety vests and stop signs provided. Crossing guards need to be fully vaccinated and have a background check within the last 5 years. Sign up for any number of mornings and/or afternoons on Track it Forward

Grounds Work Party Will Be Rescheduled
Keep an eye out for the new date for the Ridgeline Grounds Work Party in the next eNews!
Track it Forward
Ridgeline will continue to utilize
Track it Forward
for volunteer sign-ups and to log your volunteer hours. If you are new to Ridgeline or have not yet created an account, please do so! Last year we had a lot of folks forget to log their hours. Volunteer hour reporting is important for us to show support for Ridgeline when applying for grants and for reporting to our sponsoring district.
Track It Forward app can be added to your phone!
If you are a first-time Track It Forward user and have not set up an account you will need to create an account first. If you already have an account, skip to step two.
Step One:
Go to https://www.trackitforward.com/site/ridgeline-montessori
Select sign in
Create your account.
Step Two:
Go to the app store on your device and search for Track It Forward.
Download the app
Log In
You are all set!
Let's Talk About Staying Healthy (and Getting Sick)
Please remember to let us know if your child has COVID symptoms, known exposure to someone who tests positive or is presumed positive for COVID, or if your child tests positive for COVID.
The team at Ridgeline are doing all that we can to keep your children, and each other, safe and healthy, and we know that is your top priority as well. So let's work together by making sure that students come to school when they are well.
If your child has any of the
listed symptoms
, please keep your child home and contact the office.
Weekly COVID-19 Screening Testing
The University of Oregon (UofO) has again partnered with Oregon Health Authority (OHA) to provide free, voluntary COVID-19 screening testing to schools! Ridgeline opted to continue with the program, and we strongly encourage families to opt-in to testing for the well-being of our school community.
Be sure to sign up for testing through the University of Oregon Form as well as filling out the Ridgeline form. If you think that you filled out the form but did not receive the welcome packet and a bag of test kits for your student, please contact UO at c19studentsupport@uoregon.edu.
On-Site Rapid Testing
Should your student develop COVID-19 symptoms while at school, Ridgeline has BinaxNOW rapid tests available. These tests will only be administered if you have completed the Oregon Health Authority waiver and returned it to the school.

Medication
Students requiring medication are requested to take all doses at home if possible. If medication must be given during school hours, or while students are on school sponsored field trips, a medication distribution form must be completed and signed by the parent.
Medication must be given to school staff in the original container with the up to date prescription label attached. School staff keep a log of the date, time, and amount of medication given to the student. All medications are kept secured in the school office.
Contact the office to complete the paperwork and find out if your child's medical situation necessitates any additional arrangements.
Students are not to have medications elsewhere on the school grounds without prior written approval including a Self Medication Distribution form. This includes things such as over the counter medications, anti-itch creams, and cough drops. All forms are available through the office.
YouthLine, Teen Crisis Helpline
OregonYouthLine.org is a free teen-to-teen crisis support and help line. YouthLine is confidential to a point - while they will never share conversations had on the lines, they are mandatory reporters. If a young person is unable to agree to safety for themselves or another person, or if abuse is occurring, YouthLine contacts other agencies to ensure the best support and safety for the young person in crisis.
Teens are available to help daily from 4-10pm PST (adults are available by phone at all other times!):
988, Suicide and Crisis Lifeline
If you or someone you know is struggling or in crisis, help is available.
Call or text 988 or chat
988lifeline.org
.
The 988 Suicide and Crisis Lifeline is available 24/7 and offers compassionate care and support for anyone experiencing thoughts of suicide or self-harm, substance use, or any other kind of behavioral health crisis. You can also dial 988 if you are worried about a loved one who may need crisis support.
YMCA Youth Afterschool Care Hiring
Your Y's Youth Development team is hiring for fall programming! We are currently seeking before and after school care program Aides, Teachers, and Site Directors. For any questions reach out to
rachel@eugeneymca.org,
or
APPLY HERE
Weekly eNews is usually sent out on Thursdays.
Items for eNews must be submitted electronically to Becky Fay
becky.fay@ridgeline.org
by Tuesday at 4:30 pm.