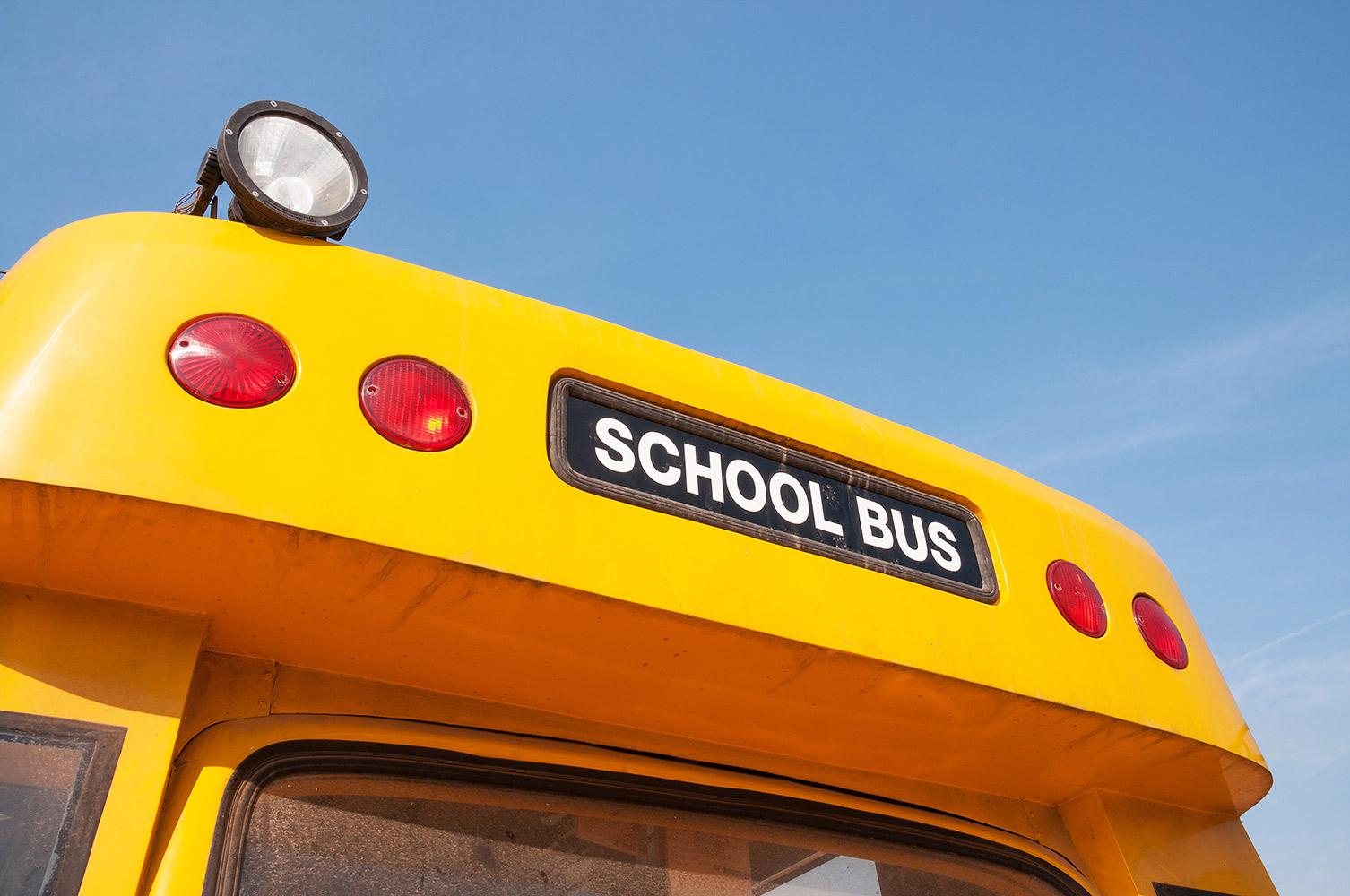 A Letter From Dr. Carey
A Letter From Dr. Carey Dec 3, 2021
Dear Friends,
An Incredible Team
The district staff as a whole continues to focus on building authentic and meaningful relationships with the students we have the honor to serve. We do this because we know that no meaningful learning can occur until this "foundation" has been built.
In many cases, this work begins with the first person our students encounter each morning, their bus driver! For each of our students who rely on district transportation, interactions with their bus drivers serve as the "bookends" to their school day. They are greeted by this familiar face each morning and wished well each afternoon.
We are so thankful for our incredible team of drivers dedicated to safely delivering students to and from school each day, covering the roughly 450 square miles of Enumclaw, Black Diamond, Ravensdale, and outlying areas. It should not go unmentioned, that these special people are spending extra time away from their own families to ensure our students can participate in off-campus activities and athletic events.
Along with most school districts in the nation we continue to experience a bus driver shortage. Many districts have been forced to cancel bus routes. For our district, there may be times when an after-school activity or route requires cancellation or an alternative means of transportation, however, the District continues to prioritize to and from school bus routing.
We are actively recruiting additional drivers to add to our already stellar team, and to be one of those "familiar" faces that our students see each day. Should you have any interest, please contact us as we're always hiring!
Shaun
Get to Know Dr. Shaun Carey - Be the "I" in KIND
Welcome Diane Alva! ECEAP Paraeducator at the Birth to Five Center
"I like the preschool students, they are so fun! I love being a part of their learning and growth."
"I am currently learning Spanish and I really enjoy art, painting, and cooking. My favorite thing to cook is Tom Kha Gai a Thai coconut soup." - Diane
Welcome Holly Andrew! ECEAP Program Lead at the Birth to Five Center
"I chose education because I have always wanted to work with children and it is all I have ever done. I love to see the curiosity and the way students light up when they are learning something new."
"I love everything Disney, reading mysteries and children's books. I am a mom of two and a wife. One of my own children has Autism and I bring that compassion and understanding into the work I do with students." - Holly
Enumclaw School District is hiring!
Current openings include Substitutes, Drivers and Custodians.

For more information on current openings or to submit an online application, please visit our website:
Calling All Enumclaw/Black Diamond Preschool and Private Daycare Leaders
Enumclaw joins statewide initiative to prevent youth substance use and promote mental health
Enumclaw, WA - The community of Enumclaw has received a state grant of $220,000 to prevent youth substance use, promote mental health, and work with community members to support youth in making healthy choices. The grant, awarded by the Washington Health Care Authority's Division of Behavioral Health and Recovery (DBHR) and administered by the King County Department of Community and Human Services (DCHS), includes funding for training, technical assistance, and community and school-based prevention services.
Enumclaw is one of 100 communities statewide participating in DBHR's Community Prevention and Wellness Initiative (CPWI) to provide substance abuse prevention services and strategies through local coalitions in high-need communities. The Initiative supports new or existing coalitions in partnering with parents, youth, educators, health professionals, law enforcement, faith leaders and local government. Coalitions identify their highest prevention needs, plan, and implement evidence-based strategies, leverage local resources, and evaluate the impact of selected programs.
"Extending these resources to local communities means greater reductions in risky behavior including substance abuse and the harm it causes to people and their families," said Michael Langer, deputy division director of the Washington State Health Care Authority's Division of Behavioral Health and Recovery. "Community leaders can use this grant to help young people make healthy choices and succeed."
CPWI's primary goals are to reduce underage use of alcohol and marijuana, improve academic performance, and reduce juvenile crime. An evaluation by Washington State University shows that 95 percent of CPWI programs implemented between July 2015 and June 2016 resulted in delaying the first use of alcohol or other drugs, reducing use, and reducing risk factors. In addition, the Washington State Healthy Youth Survey shows that underage drinking in among 10th graders in King County has decreased from 26 percent in 2010 to 17 percent in 2018.
"Many factors were considered in selecting Enumclaw for services," said Kelli Nomura, director of the King County Behavioral Health and Recovery Division. "These included high rates of alcohol use and vaping, as well as successes in implementing school-based intervention services."
To guide prevention planning for the Enumclaw community, the Coalition is asking for adult community members to complete an online survey, available in English and Spanish. One hundred and eighty responses are required to garner accurate data.
Additional information about CPWI can be found at TheAthenaForum.org. State and county Healthy Youth Survey data is available at www.AskHYS.net. Prevention tips for parents can be found at www.StartTalkingNow.org.
The Coalition will hold its first meeting on Tuesday, October 26th at 1:00 p.m. at the Birth to Five Center located at 1640 Fell Street in Enumclaw. As per district policy, masks are required and COVID-19 safety protocols will be followed. For more information about joining the Coalition, contact Greta Huntley, Coalition Coordinator, at gretchen_huntley@enumclaw.wednet.edu.
PLEASE TAKE A MOMENT TO COMPLETE THIS OPTIONAL SURVEY
Voluntary COVID Testing Opportunities
The Voluntary PCR COVID Testing Program Has Returned for All Enumclaw School District Staff
In collaboration with the state Department of Health, our school district will continue to participate in a state-funded program for voluntary COVID-19 screening and testing that will help contain the virus, protect our communities, and keep students and teachers healthy and safe.

This testing protocol fits into our larger strategy to contain and control the virus. We have adapted our operational practices to allow for proper countermeasures. Each precaution we take is an added layer of protection, and when used together, dramatically decreases the risk.
Testing Opportunities for Students and Families
The King County COVID testing site located next to EMS will remain open and will continue to provide access to PCR COVID testing for students and the community. For additional information on the testing site or to make an appointment please visit the link below.
Have a wonderful rest of your week!