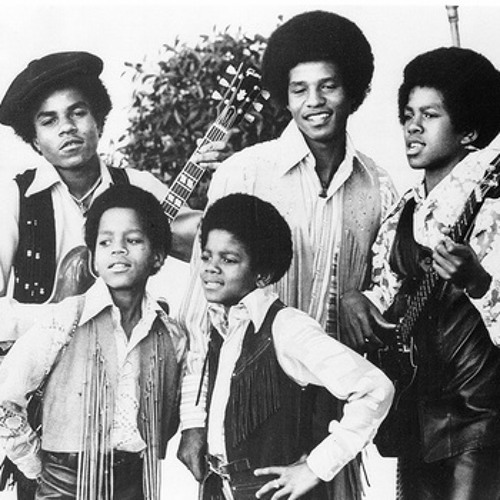 Soulmotion Dj
Jackson 5 : Abc (Soulmotion Dj Edit) by Soulmotion Dj
Dear Crozet Families and Friends,
I hope you are having a wonderful week! This week we
kick off SOLs
, so we will not be having homework! Our first SOL will be Reading and we will take it in two parts. The first part will be this Wednesday and the second part will be on Thursday. Please make sure your child has a good night's sleep the night before each test and a snack or light breakfast if possible the morning before the test! Testing will begin around 9:00am and will go until all students have finished the test. We are confident in our group of third graders, and can't wait for them to ROCK IT!
May 17 and 18 we will be taking our Math test, and we could still use a few hall monitors! Hall monitors will be needed to keep our hallways safe and quiet during testing. If you are interested and available on either of those days from 8:30 to noon, please let me know! .
I hope you have a great rest of your week, and please let me know if you have any questions or comments!
Best,
Ms.C
Sesame Street: Will.i.am Sings "What I Am"
Locking in answers for final jeopardy
We have reviewed in every way imaginable these past few days! Jeopardy was a fun way to review as a team and it was exciting, in particular, for those who had never played before!
This isssss JEOPARDY- and a Reading SOL Review!
COngratulations to everyone who participated in the LION KING
We are so PROUD of our cast, chorus and backstage crew for an incredible job done last Friday. Both performances were outstanding, and it's so cool think we used our S.T.E.A.M (Science, Tech, Engineering, Art, and Math) skills, critical thinking and a lot of teamwork to make everything from scratch. We will be planning a Drama Club party in June for all participants. The party will be during school hours and involve sharing pictures, memories and CAKE with all of our friends! We have really become one big family over the past 3 months. Thank you for all of your support- and for attending our performance! Below are a few pictures I was able to capture at rehearsal and after the show. If you were able to snap any more, please send them to me!! Thanks again!
Last Friday was National Arbor day and to celebrate, we will be bringing red bud seedlings, donated by the Arbor Day Foundation, home to plant and take care of. If you are unable to plant your redbud at home, please send it back to school and we will find a place to plant it! Thank you for helping us take care of our planet one little seedling at a time!
Volunteer/Register now for the 2015 GlOW RUN
Get ready to run! Our annual Glow Run will be held on
Friday, May 20th
. We're excited to offer both individual and family registration this year. The event is open to ALL CRES students, their families and community members. Hope to see you there! Visit
http://www.crozetpto.org
to register today!
(p.s. Though Running Club members do not need to pay the registration fee, they MUST register in order to participate!)
It's time to order School Supplies already?
We know it's only MAY, but our online school supply store is open for business! You can pre-order next year's supplies right now for 2016/17. All you have to do is visit
www.1stDaySchoolSupplies.com
. 1st Day School Supplies kits are the exact school supplies your teachers requested and are approved by the school. It is more cost effective than Amazon and supplies are delivered directly to your child's classroom! Buying your child's school supplies online will also help raise money to provide school supply kits for students who are unable to purchase them.
Deadline is June 30th!
Abby Claytor
Third Grade Teacher
Drama Club Director