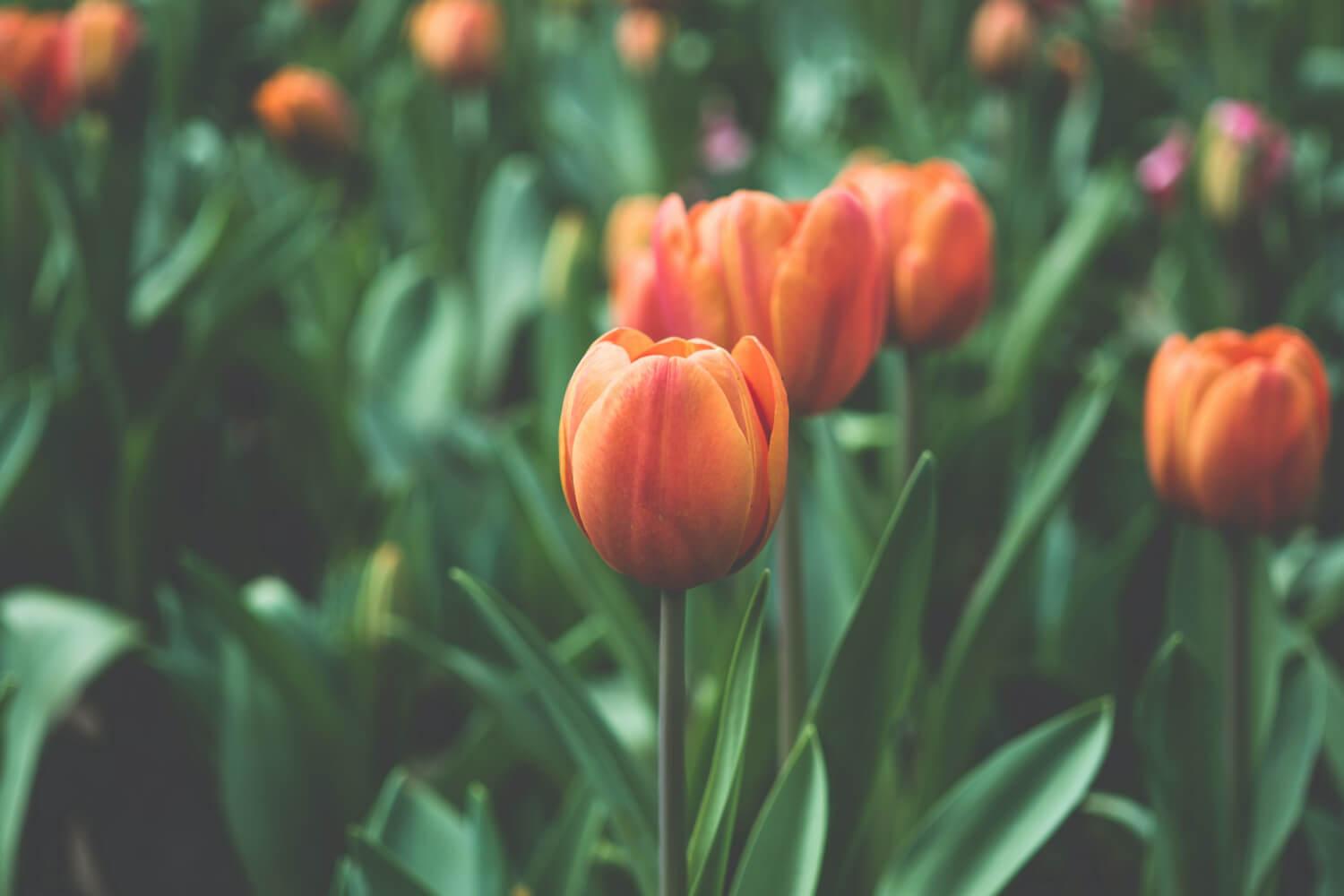 Principal's Note
Thank you to the IAA PTO and Families for all the little treats and luncheon that you provided during Teacher Appreciation Week. I saw a lot of smiling faces throughout the week. We have been busy at IAA with ONE Step, ONE Sings, ONE String, and our Jon Gailmor Residency. Our 5th graders have started their legacy project and will be visiting the middle schools at the end of May. We welcomed our new kindergarteners last week and are excited to have them join our family next year. Our 3rd-5th graders have been taking the SBAC test this week. I appreciate how seriously they take the test so please continue to send your kids to school ready and rested.
Our Move It Move It program is in full swing and we have many students who have done more than 10 miles so far this spring. We have a group of dedicated parent volunteers who have made this program possible, thank you. Our PTO started Friday Coffee Connections which is a great time to connect with other parents and perhaps take a couple of laps around the field with your student(s).
There are many different events happening at the end of the year. I will continue to send out my bi-weekly newsletter and email/text the night before any special events at IAA. Some classes will be taking field trips and teachers will inform you of those trips.
During my hiring process, one of the feedback points that I received from the hiring committee and parents was my need to have a better understanding of Arts Integration. An important step towards this goal for me is to attend the Kennedy Center's three-day Arts Integration Conference at the end of June. I have enrolled in
Defining Arts Integration: The What and Why
and
Art-based Tools for Prevention and Restoration: An Asset-based Approach to Trauma
as two of my strands. I look forward to learning more and implementing some of my learning next year.
School News
Upcoming dates:
May 16-May 27- 5th Grade Memories Projects

May 17- 4th grade sailing trip

May 17- 2nd grade field trip to ECHO

May 20- Coffee Connection hosted by the PTO, 7:45-8:30AM

May 20- Spring Arts Night!

May 27- Variety Show submissions are due

May 27- ONE-Sings performance at Coffee Connection, 7:45-8:30AM

May 27- Fifth Grade Visit to Middle Schools

June 1- Family Math Night

June 2- 4th Grade Play, 10 AM and 1 PM

June 3-Coffee Connection, 7:45-8:30AM

June 3- Virtual Variety Show

June 3- Arts Field Day

June 6- 5th grade picnic

June 6- Ms. Heather's field trip to the Apiary

June 7- Step-up Day

June 9- 5th grade promotion, 11:00 am
June 10
- LAST DAY OF SCHOOL (half day for students)
5th Grade Graduation
Date: Thursday, June 9, 2022
Time: 11:00am
The ceremony will outside if the weather is good .
Jon Gailmor Songwriting Residency
IAA was lucky to host Jon Gailmor for another songwriting residency this year. May 3rd-May 9th students in Kindergarten through 4th grade worked together to select song topics, write lyrics, record, and memorize songs for performances. They wrote songs on a wide range of topics such as snakes, math, the ocean, the galaxy, families, classroom communities, and more! Jon brings such a warmth and enthusiasm to the work that he does with children and it emanated throughout the building. Thank you to all of you who were able to attend the small performances under the tent. Students were so proud to share their songs and they were an amazing audience for one another.

Town Meeting
IAA is beginning to rebuild our school community through shared experiences in the arts. On Friday, May 6th we held our very first Town Meeting since the beginning of the pandemic in March 2020. The week leading up to Town Meeting teachers helped students in grades 3-5 prepare to be together in the gym and what it looks like to be an incredible, awesome audience. Starting with grades 3-5 offered an opportunity to start small and build a foundation with our older students so that they can serve as a model for others moving forward. We are carefully rebuilding gatherings, such as Town Meeting, to honor comfort levels, stamina, and readiness. On the 6th we enjoyed a performance from Lisa Ornstein. She is an accomplished fiddle player who performs traditional French Canadian and Appalachian music. Both 2nd grade classes enjoyed a classroom performance from Lisa Ornstien on May 5th. The next Town Meeting will be on May 27th and it will be for K-5 students and staff. Community will not be invited into Town Meeting yet, but hope to be able to before the end of the year.
ONE Step!
After a hiatus, ONE-Step is back at IAA! Our friends at the Flynn Center for the Performing Arts is IAA's partner in ONE-Step. Ms. Tracy Martin is our dance teaching artist. The goals of ONE-Step are many. It is a foundational dance and movement program for students in Kindergarten through 2nd grade, including both STEP classes. Students work on skills such as regulation, collaboration, moving safely, and taking safe risks all while building a movement vocabulary. This year we added additional programming in the form of… Dance Club! Thirteen 4th and 5th grade students have committed to using their recess once a week to share and learn choreography. Ms. Tracy and Ms. Dy'mon are advising the Dance Club.
Tracy Martis is a teaching artist for the Flynn and throughout Vermont. She attended NYU - Tisch School of the Arts, BFA and UWM- Milwaukee for a Dance MFA. She is the Artistic Director of Phantom Theater in Warren, Vt. She has been dancing and teaching dance for over 25 years.Tracy believes there's a dancer in everyone! Finding the unique expression of movement in each of us allows engagement with self and others. To dance is to be joyously alive.
ONE Sings!
Be on the lookout for a notification of a ONE-Sings share with Mr. Brian Perkins. It'll be held in conjunction with an upcoming Friday morning Coffee Connection hosted by the IAA PTO. You will connect with other parents and caregivers, hear songs from the ONE-Sings repertoire, and learn about the program.

ONE Strings!
ONE Strings is wrapping up the year strong with the 3rd graders. Mr. Scott and Mr. Whitman's classes have two 30 minute lessons for six weeks that serve as an introduction to violin. The 3rd graders have been working hard on ear training and playing rhythmic notes together! Their first song was Hot Cross Buns, exploring it on every string, they also will have time to dabble in the beginning notes of Twinkle. A big thank you to all the IAA teachers, families and students for their support of instrumental music at IAA! Ms. Rachel and Kathleen are so happy to work with these great students!

Arts Integration
2nd graders traveled around the globe learning about different art traditions from each of the continents. Their survey of art and the cultures from which they are practiced was diverse but their investigation was only the tip of the iceberg of their studies. They were also charged with the challenge of constructing a globe from papier mache with the continents and oceans accurately represented!
3rd grade worked on opinion writing and drama. Their unit relied on drama-based activities to support forming their own opinions using evidence. They wrote a paragraph, then added gestures to help communicate and convince the audience to agree with their stance. They formed opinions on topics such as 'the best class pet would be…' or 'should zoos still exist?'
4th grade worked with Ms. Jen in Library Media Arts to develop their own PSA's with a call to action incorporating their science unit on energy sources and renewable energy. These PSAs will be played on a loop during Spring Arts Night.
5th graders
demonstrated their understanding of fractions through composing music! This unit combined learning in math, writing, and music for students to be able to write a rap, put it to a steady beat, and perform in triads. They really had to understand some important music theory to be successful.
Drama
We have had such a busy and fun filled time using our bodies and voices in drama. The 5th graders explored the world of debate and put their skills into practice through games and a mock debate. We were so lucky to have John Gailmore join us for songwriting and music making during our drama classes. The songs were so unique to each class and matched the personalities of each class. What a joy to see the children singing their own songs outside!
The Variety Show!
The Variety Show is coming up!
This show is open to any student or staff member at IAA.
Challenge: film yourself doing one of your special talents (singing, playing an instrument, acting/storytelling, dancing, gymnastics, magic, slam poetry, stand up comedy, visual art, spoken word, making/creating something, yoga poses, tricks, etc).
Acts can be 30-45 seconds long. Consider including costumes/props.

Provide a short description in your email of your act such as the song title, your name and grade level.

Videos will be compiled into one movie. A link will be shared on the day of the show and you will be able to view the show from the comforts of your own home.
Submissions are due by Friday, May 27th You can upload your video or picture to your google drive and share it with me or you can email me your submission porwig@bsdvt.org. Please use Variety Show in the subject line. If you need help uploading your submission, please reach out and we can support you.
*By submitting an entry you agree to have your child's images/words shared with the IAA community through this virtual link.
Thank you and Happy May!
Art News
Ks and 1st graders made pinch pots this spring. We are trying to wait patiently to see our planted nasturtium seeds grow. While we wait for our flowers to sprout; we are drawing, painting and collaging things that live in the soil, different cloud shapes and of course flowers. 2nd and third graders created garden collages to welcome in the Spring. We have been working hard on gathering and organizing work for the Art Show coming up this Friday. Each student got to pick out their favorite and it was fun to go back and see all their work and how they've progressed through the year. 4-5 graders studied Sonia Delauney and worked with patterns, geometric shapes and bright cray pas to create masterpieces in her abstract style. They too gathered and organized their works and chose their favorite piece to be hung this Friday at the art show!
And in other news, I will not be returning to teach Art next year. It has been a fantastic two years and this community will always be near and dear to my heart!!!! I am pursuing other opportunities, one of which is to return here as a sub. I can not believe this year is almost over and I will certainly miss the kids!

Music
The post-April break in the music room has been filled with fun singing and games, some old favorites and some new ones. The 3rd, 4th and 5th graders are moving into their final composing projects of the year, while the younger grades are bringing back favorite songs and activities from the year, along with learning some new things.
This will be my last year teaching music at the IAA. It has been 20 years! I have really enjoyed seeing the school transform into one of the best examples of integrated arts in the country! Everyone has worked hard at making this transition happen successfully. I will miss every teacher and student at the IAA!
Mr Myregaard

Email: bmyregaa@bsdvt.org Website: www.iaamusic.weebly.com Twitter: @IAAMusicVT
Instagram: @iaamusicvt

Library
It's hard to believe, but we have reached the end of the school year! Students recently voted for their favorite Red Clover Nominee (we don't know what one for the state yet, but the overwhelming winner at IAA was The Barnabus Project by The Fan Brothers). 4th and 5th grade students who read 5 or more of the Golden Dome Nominees got to celebrate and vote with a party on Thursday May 5th, and three students read all 25 of the nominated books!
Library book checkout will stop on Friday May 27th, and if you could help your student find any wayward library books, that would be wonderful.
Thank you to all the families who answered my plea and donated new or gently used puzzles and games, they have been a HUGE hit.
Ms. Jen
Instagram: @iaa_library
Library Amazon Wish List https://a.co/izrxbCT
PTO News
Help with Spring Arts Night. There's a lot of buzz and excitement around Spring Arts Night featuring The Kids Are Alright Concert next Friday, May 20th from 6-7:30 at IAA! It's THE event of the year for IAA and all students and their loved ones are welcome. Check out the signup sheet for ways that you can help, or email K8 with questions, k8lasko@gmail.com.
Join the PTO Executive Team. We need your skills and ideas! All positions are open for next year - join as secretary to learn about our school, or try your hand at leadership. We're a fun, informal group that meets monthly with Principal Mattie, Arts Coach Emily, and various guests to share information and support the IAA community. Contact Molly if interested, or nominate a friend!, mollyqloo@gmail.com.
Free Coffee on Fridays! Bring your mug and chat with other IAA people! PTO will have coffee (and some cups, if you forget) on the playground at 7:45 am every Friday until the end of the year.
Adopt a Planter Box. Thanks to a great garden clean up, the IAA playground has many planter boxes ready to grow fun things. Will you adopt one to plant and care for over the summer? Here's the link to sign up – anyone can do it! Email Niles with questions, nyc.niles@gmail.com.
Stay Up to Date on IAA Happenings. If you're not already signed up, join the IAA Google Group to receive emails about school events & news and to post your own questions and thoughts to the community. Reach out to K8 to get on the list, k8lasko@gmail.com.
IAA Newsletter
IAA is using Smore to create beautiful newsletters