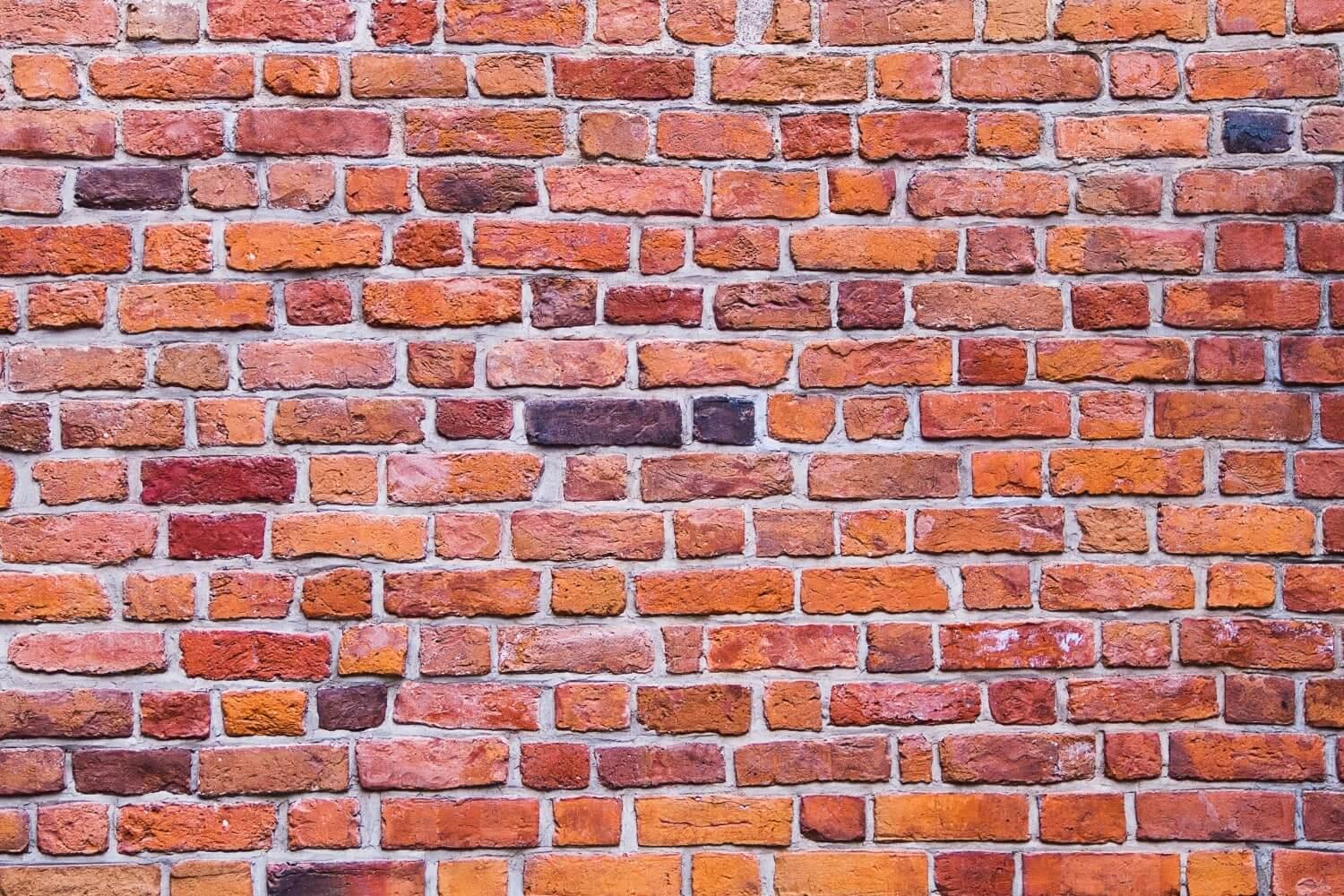 The Digital Paw Print
Newark City Schools Newsletter - March 2023
Message from the Superintendent
By Superintendent David Lewis
The beginning of each school year brings with it a great deal of enthusiasm. Students are excited to meet their new teachers and reconnect with friends; staff members are refreshed and reinvigorated to make a difference in the lives of their students, buildings are filled again with the sounds of children learning and having fun; and extracurricular activities help bring the school community together.
We are in the second year of our new strategic plan, and we have many exciting programs and initiatives under way. In this issue of the Paw Print, you will read three articles that talk about exciting developments across the district. Construction at the former State Farm building continues to progress, with NCS Digital expected to move in later this school year and our centralized preschool program slated to move in next fall.
An exciting new Workforce Development program, led by NHS alum Lori Mye, will connect students to current jobs and future career opportunities. Statewide, school districts are changing literacy curriculum to the Science of Reading, which shifts the focus back to phonics as a building block to teaching students how to read. Our district was fortunate to hire Juakita Bowens to lead our professional development and implementation of this new curriculum. Juakita is a former Newark teacher who most recently worked for the Ohio Department of Education to help districts across the state implement this curriculum.
As you can see, there are great things happening in our district, and this is only the tip of the iceberg. NCS is truly "A Community of Opportunity and Learning". We encourage you to visit our schools and support our students by attending one of our many programs and events throughout the school year. Please feel free to reach out if you have any questions, concerns, or ideas. Go Wildcats!
Workforce Development program connects students and employers
Representatives from Owens Corning recently met with students to discuss opportunities for students after they graduate
NHS teacher Sarah Ahrendt spent her summer working with Robertson Construction through the Educators in the Workplace program

Lori Mye sits with a group of Newark High School students, talking about career opportunities and the importance of working hard and "being there" for their colleagues and employers.
It's a simple exercise: small groups of students have two minutes to organize a deck of cards; then they repeat the exercise with different team members causing disruptions or not showing up.
After some exasperated looks shared between students — and a few laughs — Mye introduces the students to a new program at Newark High School: Workforce Development.
"I'll be helping you find jobs that you love, that pay you well and that you look forward to doing," said Mye, who was recently hired as the district's first Workforce Development Coordinator. "We're all going to work at some point in our lives."
An NHS alum, Mye worked at Job and Family Services for more than 26 years, primarily working with employers to help attract and retain employees. She has also worked for the past six years with Wildcat Adventures, Newark High School's after school program.
That role, which was a partnership between the district and Job and Family Services, allowed her to work directly with students to help them find jobs. She also helped to organize an annual job fair for NHS students.
Workforce Development is located in the hallway coming out of the Hub, across from A Call To College's office.
This is where Mye hopes to have students frequently stopping in to learn about and discuss career opportunities during high school and beyond. Students can also find job postings outside the room or in K Wing (the fine arts building), and Mye is also sharing opportunities and employer visits through a Google Classroom students can sign up for.
Teachers share benefits of workforce development
NHS teacher Robert Ensign is hoping to connect the Workforce Development program with students looking for careers right out of high school, as well as students who are interested in going to college.
"Here's a career path that could pay some bills on the way to that goal," said Ensign, who teaches sociology and psychology, as well as classes about the American Revolution and the Civil War. "There's all kinds of apprenticeship programs available. It's still directly beneficial to the kids."
English teacher Sarah Ahrendt participated this past summer in the Educators in the Workplace program with Robertson Construction. She wants to work on bringing the company into her classroom for students to learn more about opportunities there.
"As a teacher, I believe the Workforce Development Program and other service-learning opportunities can help students discover their passions and the possibilities that exist for them outside of high school," Ahrendt said. "Workforce Development also actively fosters a system of support for students to navigate post-secondary options and hone transferable skills required to be successful in life."
Future partnerships
Mye is developing partnerships with local businesses such as Owens Corning, Robertson Construction and many more. She is working with the local chapter of the International Brotherhood of Electrical Workers (IBEW) to develop apprenticeship opportunities that would allow students to graduate high school as second-year apprentices.
More goals include job shadowing, tours, internship and part-time employment opportunities that students could begin in high school that could possibly lead to full-time employment after graduation.
"It's almost like early entry into a career," Mye said, adding that these opportunities also let students learn about careers that may not interest them. "It's just as important to find out what you don't like as what you do like."
This is just the beginning for the Newark High School Workforce Development program. Mye said she looks forward to continuing to grow the program.
NCS Digital, centralized preschool construction nearing completion
NCS Digital, centralized preschool construction nearing completion
NCS Digital is preparing to move into the former State Farm building in January, as construction for its section nears completion. The district's preschool programs are on target to move into the building for the start of the 2024-25 school year next August.
"The hammer and nail part of it is finished," Facility Manager Bill Franke said of NCS Digital's portion, adding that finishing touches such as painting and furniture are still happening. Robertson Construction is handling the renovation.
Newark City Schools purchased the 330,000-plus square foot building in 2021 for $2.2 million in ESSER Funds — federal grant dollars that were provided to schools after COVID. The district has also been able to use those funds for much of the building's renovations, as well.
Portions of the building are being used for professional development and meeting spaces, and the district has leased 100,000 square feet of space to OSU-Newark and Central Ohio Technical College. OSU and COTC's lease ends next year.
The opening of NCS Digital and the centralized preschool program represents the district's original purpose for purchasing the building. Here's a brief look at what these spaces will look like, and what they mean for the students and staff in both programs.
More engagement opportunities for Digital students
NCS Digital's 14,000 square foot space is broken up into five subject matter "pods" that each include a collaboration space and individual offices for the teachers.
"It will allow for more engagement and in-person opportunities for students," NCS Digital Principal Angie Adkins said. "Each teacher will have their own individual space within a collaborative teaching environment."
The new space will have a mini "Innovation Center" similar to spaces currently at Newark High School and the district's middle schools. The space will allow for more hands-on engagement, and could include 3D printing, woodworking and more.
The building itself will also allow the school to expand outside of its own footprint for larger events such as orientation, family engagement nights, PTO events and the end-of-year picnic.
"I think that opens up more to the student," said Intervention Specialist Joe Lambert, who is excited for the move.
Centralized preschool will enhance collaboration
Occupying much of the south side of the building, the centralized preschool program will fill 45,000 square feet. This space includes 12 classrooms, three intensive needs rooms, and a dedicated physical therapy room.
"All preschool teachers will be under one roof, allowing for collaboration," said preschool teacher Lisa Rose-Morales. "We're just excited to be together."
An exciting feature of the preschool area is the creation of the courtyard that was created by cutting a large section out of the middle of the building. Designed to invite natural light into the classrooms, the courtyard will serve as a secure and vibrant play area for students. The playground features a soft surface as well.
"The enclosed playground will be safer for our students and has a soft surface for the students to play on," said Jennifer McMahon, Special Education Coordinator for Pre-K through 5th Grade. "The large windows in all of the classrooms provide a ton of natural light and the shared space in the hallways will allow opportunities for staff and students to learn and achieve common goals."
The construction also includes a new entry in the southwest corner, dedicated exclusively to pickup and dropoff. The main entry to the preschool will be through the classic building entrance.
The preschool is currently slated to move into the new building in Fall 2024.
Future development
NCS is in the process of finalizing an additional partnership that will positively impact NCS students and students in our region. The district is also exploring more uses for the space.
The possibilities are endless, Superintendent David Lewis said.
"It's exciting as this space continues to evolve into an educational center for opportunity and learning for the district," Lewis said. "We're excited to realize the full potential of this building, and how it can be used moving forward."
Science of Reading changes approach to teaching, learning
The way that teachers help students learn how to read is changing in Newark City Schools this year, as the State of Ohio has joined more than 30 states nationwide in shifting to the "science of reading."
The evidence-based approach is part of Ohio's goal to raise literacy achievement for all students.
To assist with Newark's shift, the district recently hired Juakita Bowens as the Structured Literacy Coordinator, replacing what was formerly the district literacy coach position. NCS has been preparing for the change, and is now in the first year of a three-year process.
"This is something that will change instruction pre-K through 12th grade," Bowens said.
This year, the district has purchased new materials and is providing grade level and above texts for students, regardless of their reading level. This will help push students of all levels toward getting to grade level reading, and should ultimately improve literacy across the board. Bowens called it a "productive struggle" for students to work toward reading at grade level.
"We're being systematic about the way we teach. It's showing students how words work," Bowens said. "Teachers are really hungry for new learning."
Under Literacy Collaborative, which was the district's literacy framework for nearly 40 years, the focus was on word comprehension and meaning. Students learned to read through picture and letter cues.
The "science of reading" changes the focus back to students explicitly learning through phonemic awareness, phonics, vocabulary, fluency, comprehension, and writing. Reading instruction begins with students learning sounds, then connecting the sounds to letters and eventually decoding different words. Some of the new programs NCS is using include Fundations, Heggerty and Morpheme Magic.
Bowens previously taught for NCS at Conrad and Carson elementary schools, before leaving for another district. Most recently, she worked as a Regional Early Literacy Specialist with the ESC of Central Ohio. In that role, Bowens helped districts across Central Ohio to transition to the Science of Reading. When given the opportunity to rejoin NCS in this new role, Bowens quickly accepted.
"I always felt like Newark was home," she said.
NCS hires new elementary deans of students
Newark City Schools' added elementary dean positions prior to the 2022-23 school year. Following a retirement, the district has now hired two longtime teachers to fill open dean positions. Learn more about about our new deans of students below:
Amy Cox
Position: Dean of Students at Ben Franklin and Carson Elementary schools
Previous Experience: This is Mrs. Cox's 16th year with Newark City Schools, previously serving as a 1st grade teacher, kindergarten teacher, Primary Literacy Coach and title teacher. She taught at Hillview Elementary for 13 years, and also taught at Cherry Valley and John Clem.
What she likes best about working with Ben Franklin and Carson: "Both schools have amazing staff members, students and families that I am working hard to build relationships with. I am learning what makes each school special and enjoying my time at both buildings."
What makes NCS a great community for opportunity and learning: "NCS is a district that offers a wide range of opportunities for staff, students and families. This is something that I have seen to be true throughout my time with the district and the opportunities that are available to all continue to increase each year."
Mackenzie Riley
Position: Dean of Students at Legend Elementary
Previous Experience: This is Mrs. Riley's 14th year in education and 11th with Newark City Schools, where she has served as a Preschool Intervention Specialist and Kindergarten teacher.
What she likes best about working with Legend: "I am loving getting to know the staff, students and their families. Everyone has been very welcoming and I am excited to work closely with them this year to build meaningful relationships. Legend has a collaborative and nurturing atmosphere that fosters a sense of community and learning."
What makes NCS a great community for opportunity and learning: "Our buildings are full of dedicated educators who provide our students with a strong academic foundation. "Students have access to a variety of resources, technology, and extracurricular activities that enhance their learning experiences." She also mentioned the district's inclusivity, family engagement, community partnerships and more.
We are now accepting nominations for our weekly staff award, the Ripple Effect. Any parent, student, staff member or community member can nominate a district staff member for the award, which celebrates the impact staff members make in the lives of others. Please visit the following link to fill out a nomination form: https://bit.ly/NCSRippleAward
Newark Police, Schools add second resource officer
Newark middle school students are seeing a new, friendly face this year in the form of Newark Police Officer Steven Carles, who is the newest School Resource Officer in an expanded partnership between the district and the Newark Police Department.
"If I had the manpower, I'd love to have one at every school," Newark Police Chief Erik McKee said.
McKee said that Carles is a great fit in the resource officer role. Officer Carles has volunteered in the district previously, including reading to elementary classrooms and more.
"Officer Carles is where he needs to be," McKee said.
A School Resource Officer has been part of Newark High School for many years. NHS' current resource officer is Michael Trotter. McKee said a key role of a resource officer is to form positive relationships with students and their families.
"That relationship piece is critical. When we have interactions with juveniles, many of them usually cite that they know the school resource officer," he said. "It pays off dividends later in trust and everything moving forward."
Another change this year is with Newark police presence at district athletic events. The resource officers are in attendance, spending time near the student section while the district hires additional officers for security. In past years, the resource officers were part of the overall security at events.
NCS has long had a good relationship with Newark Police. The department participates in regular safety meetings, reviews district emergency plans and incorporates staff members in active shooter training.
"A great partnership with Newark Police is an important part of keeping our students and staff safe on a daily basis," District Superintendent David Lewis said. "We are excited for the opportunity to add a second resource officer, and hope to expand in the future."
Safer Ohio School Tip Line
The Safer Ohio School Tip Line is a free safety resource available to all Ohio schools. The line is available 24/7 and allows students, parents, teachers and administrators to anonymously share information with school officials and law enforcement about threats to student safety. Trained analysts receive calls and texts. All tips are reported to the Ohio School Safety Center and Ohio Department of Education.
Examples of what may be reported include:
Bullying/harassment incidents
Self-harm or suicidal sentiments
Unusual/apprehensive behavior of students or staff
Verbal or written threats observed toward students, faculty or schools
Weapons/suspicious devices on or near school grounds
Drug and alcohol usage/possession on school premises
Alarming social media observations
Any other school safety related concerns
The phone number for the tip line is 844-SAFEROH (844-723-3764)