Wins
NAPLAN Preparation - THANK YOU!
Gabby Booth (Year 6 2015 KIMP) was nominated at last year's Creative Arts Camp for State Wind Band. She has now been selected and goes to Sydney in August to perform at the Opera House! Our first nominee to make it all the way! Congratulations to Nicky, Adam and our WONDERFUL KIMP Program!

Some Win reflections shared at the exec. meeting Friday..
- Stage 2 staff bulletin highlighting a big range of wins.
- Stage 3 – History unit – google classroom, scootle links. Year 6 Collaboration going well.
Year 6 Literacy Pro average up from 360 – 800 … kids owning learning.
- Standards discussion.
- One note – K planning – well supported by Amanda and Schein… whole stage have picked it up…. Good focus
- ES1 – Maths reviewed – explicit planning – considering Ten impacts.
- Boombahs are back – 18 now!
- L3 Year 1 observations. Stage 1 parent meeting.
- All Stages have done parent meetings for the start of the year !
- Maths Stage 1 review.
- Stage 1 – SDD – KLA follow up.
- KG assembly – IT focus… Liz skills on show… wonderful to tap.
- Cross Country.
learning
For many educators and parents, Australia's NAPLAN is controversial. But whatever your opinion of NAPLAN, the data does provide some information about student achievement.

According to the Grattan Institute's new model of interpreting NAPLAN data there is a widening achievement gap in Australian schools.
For example there is a spread of achievement of up to 7 years between students in year 9. This has been described as alarming.

I visited the Grattan Institute in Melbourne to speak with Dr Peter Goss, one of the authors of the report.
He explained the findings in this episode of the Learning Capacity podcast. And he also discussed the implications of the widening achievement gap for Australian education.

Colin Klupiec
LearnFast Australia & New Zealand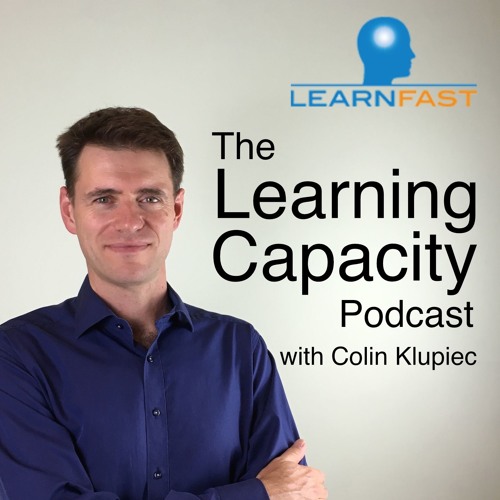 LearnFast
54: NAPLAN shows alarming achievement gaps. Grattan Institute's Dr Peter Goss explains. by LearnFast
Learning
What Makes Frequent Readers
Frequent readers, those who read books for fun 5–7 days a week, differ substantially from infrequent readers—those who read books for fun less than one day a week. For instance, 91% of frequent readers are currently reading at least one book for fun, while 80% of infrequent readers haven't read a book for fun in a while.
There are three dynamics that are among the most powerful predictors of reading frequency for children aged 6–17:
How often a child is read books aloud
A child's reading enjoyment
A child's knowledge of their reading level
For children aged 6–11, additional predictors of reading frequency include where they read books for fun, parental involvement in encouraging reading, and how early they started being read books aloud.
For children aged 12–17, additional predictors of reading frequency include having parents who are frequent readers, the belief that reading books for fun is important, and in-school opportunities to talk about, find and read books.
Thanks Charmaine for sourcing and sharing ... full article link below....
Boombah's are back !
Yep after working hard all summer to get my winter body ready (LOL!) we've decided it's time to bring back the Boombah's!!
For new staff we have in previous years formed a group to support, motivate and inspire each other to be healthier and fitter. Our queen boombah Camilla produces a weekly newsletter for our entertainment, we weigh in each week (completely confidential!!), we train together when we can and sometimes complete some silly fitness challenges like muddy Stampede races and 37km walks from Ballina to Byron.

To be a part of this coveted group all you need to do is let myself or Camilla know and pay $15. At the end of next term we will have prizes for most weight lost (based on %), most improved fitness (yes we do a fitness test - but you don't have to be fit to join!!!!) and we normally have an end of round celebration eg dinner, shopping etc. In the past as a group we have lost over 50 kg! But it doesn't have to be all about weight loss - if that's not your thing you can join for the training, fun and recipes etc.

We will have our first weigh-in next Wednesday! I've attached one of our previous newsletters in you're interested in reading what it is we get up to!!

Lou Stirling
Coastal Learning Community - CLC
Our CLC is continuing to evolve and a range of cross school professional learning expand. At the end of last year we joined for a whole CLC program of learning. The start of term 2 has seen a joint focus across the CLC schools on google apps and there has been strong feedback on this resource. The CLC YULI project is implementing amazing strategies for our CLC Aboriginal students. We look forward to exploring a possible future opportunity to expand the SMART data and tools across the CLC. Following below is a link to the recent updated CLC plan received from our partner Kingscliff High School term 1- 2016 which reflects this progress. It is distributed for staff information.
The first link is the CLC updated plan.
The second link is the CLC Aboriginal Education recent meeting minutes.
School Photos New Date
New Date for School Photos is Tuesday 14th June. This will eliminate the clash of dates we had with other events. Thank you Mel for coordinating.
Calendar
Week 3 Term 2
Mon 09.05.16
NAIDOC Planning c'ttee meeting -8.30am – library – all invited
League Gala Day – PSSA knockout
HSLO attendance review
Tue 10.05.16
L3 training
NAPLAN – Language & Writing – Years 3 & 5
Teachers Mutual Bank visit - recess
Wed 11.05.16
Staff Meeting PM
NAPLAN – Reading – Years 3 & 5
SHE & Challenge Group 2 2pm – 3pm
Thur 12.05.16
W H & S committee meeting – 8.15am – Library
NAPLAN – Numeracy – Years 3 & 5
Kingy Playgroup – 9am – 11am – Hall
Backyard League Years 1 & 2
Fed Organiser visit 1.25pm
Teachers Health Fund Visit - recess
Fri 13.05.16
No Exec Meeting
Exec. Tweed Coast Leadership Session– 12pm