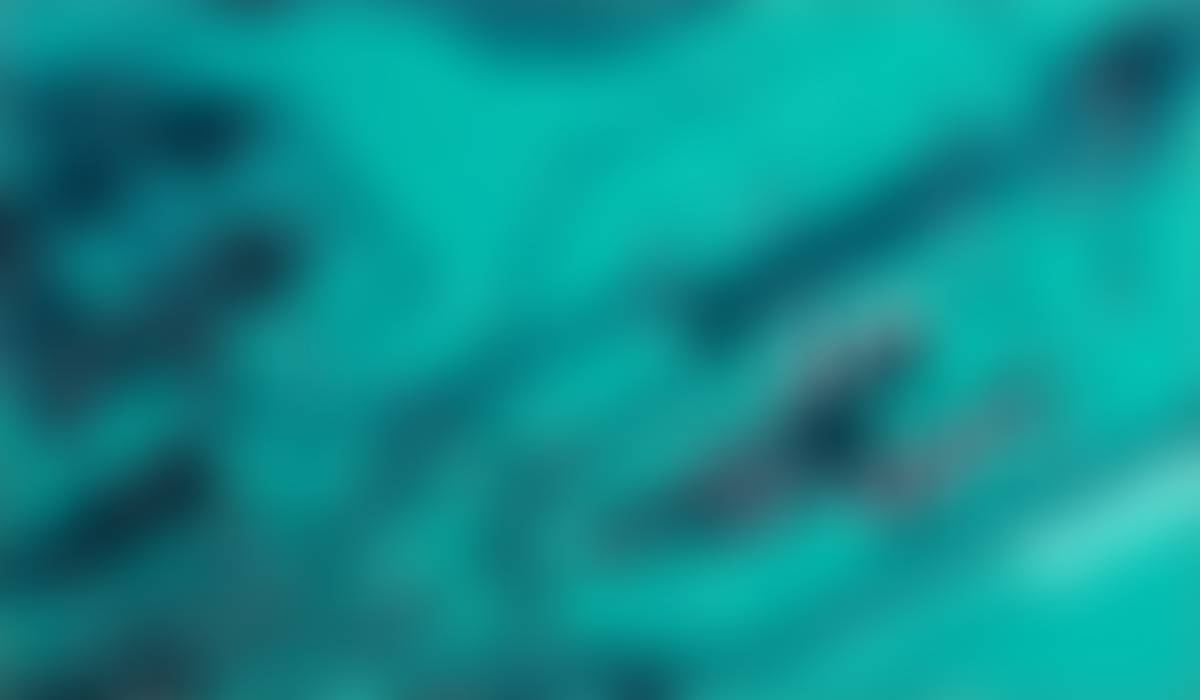 CHS Weekly Updates
Happy Monday to you! Please remind your students that February 2 is the last day of the semester. Once posted, those grades are transcripted grades.

Friday night was BX alumni night and Coach Kellar's 401st win as a coach. Congratulations!!!
With the release of the police footage of Tyre Nichols on Friday night, we know this is a difficult time for many. Here are some resources from ODE:
Superintendent Search Survey - Action Requested
All HSD stakeholders are invited to share their feedback on the skills, qualities, and characteristics they would like to see in our next superintendent. Please complete this brief survey (English, Spanish) by Tuesday, Feb. 7.

Announcements:
https://docs.google.com/presentation/d/19JIklgownN8NvbGC-EKW_-vYwprVppQVBGJZN_F_p-8/edit?usp=sharing

Booster Club:

We are looking for anyone interested in being on the Booster Board, all positions are open for the 23-24 school year. If you are interested in being part of the Booster Board, please email us at centuryjagsboosters@gmail.com or join us at 6 pm on the evenings of the Booster Meetings. Visit our page to find out who we are, what we do, and how to get involved.
Gear Sales Volunteers:

We are looking for volunteers to support gear sales at the home sports competitions. The last date we will be at the basketball games is Friday,February 17. Make sure to get your gear! Sign up here if you're available to volunteer. You don't need to be there for the entire time so if you're only available for an hour, stop on by.

Check out our current Century gear inventory and email centuryjagsboosters@gmail.com to place an order. Find us on Facebook Century Booster Club and Join our email list!

Our next Booster meeting will be on Wednesday, February 8 at 7:00 pm in the Century Media Room (Second floor of the main entrance).

Calendar:
At their meeting on Tuesday, Jan. 24 the School Board was presented with a draft calendar for the 2023-24 school year. The Board will vote on the calendar at its next regular session on Tuesday, Feb. 28.

Comprehensive Sexuality Education:
As part of our health education program, our district provides age appropriate, comprehensive sexuality education (CSE) for all students. All instruction is based on Oregon Law and the Oregon Health Education Standards and Performance Indicators adopted by the Oregon State Board of Education. The focus is on healthy relationships and abuse prevention.
HSD's Comprehensive Sexuality Education Plan includes the right of parents/guardians to be notified of upcoming sexual health lessons, to review instructional materials, and to propose alternative learning activities for their student(s) if they choose to. We encourage you to learn more about our K-12 Comprehensive Sexuality Plan and teaching materials. To make this as easy as possible, we have posted documents on our Comprehensive Sexuality Education Plan website that outline the standards, curricula, and instructional materials used at each grade-level. (Note: If/when materials cannot be posted online due to copyright restrictions, you may call the school and make an appointment to view them in person.) Parents/guardians have the right to utilize our opt-out process if they wish to have their student(s) participate in alternate activities during sexual health instruction (Opt-Out Form).
End of First Semester and No School Days
First semester ends on Thursday, Feb. 2. There will be no school for all students on Friday, Feb. 3 and Monday, Feb. 6 as teachers prepare to transition to second semester, which begins on Tuesday, Feb. 7.
Grad Night Announcements and Fundraisers:

Personalized Class of '23 Senior Lawn Signs - Order now until Feb. 12th
7 different styles to choose from
Add your graduate's photos to a yard sign this year
There is even a yard sign just for the grandparents!
Don't miss out click the blue link to purchase: 2023 Senior Lawn Signs
**This might be the only lawn signs available this year.**
Bingo/Silent Auction at Champions Bar & Grill March 6th for

6:30 PM - 10:00 PM PST
We need your help with donated items to make gift baskets,anything you would like to donate would be greatly appreciated!!
Tickets are on sale now until we sell out - Bingo Tickets Here
PreACT for Sophomores:
*The PreACT, which stands for "Preliminary ACT" is essentially a practice test for the ACT. The ACT (usually taken 11th or 12th grade) is an assessment that some colleges use for admission consideration. We are offering the PreACT to any 10th grade student who marks YES on the opportunity to test in the question below. The assessment will be only offered on March 22nd (no other dates will be available) and it will begin at 9 am and end at approximately 11:20 am at your high school. Please reference the PreACT FAQ: https://success.act.org/s/topic/0TO1B000000UB6AWAW/preact-faq for more information.
STAMP Test:

We will offer the STAMP test on Saturday February 18th at 9:00 am. If you have any students who are interested in taking the test, please have them fill out this Google form: https://forms.gle/mdT7BrUHfa7yX1z56
Student Library Cards: Information about the student library card from WCCLS.
Wellness:
Wellness Tips for Teens: https://www.onoursleeves.org/mental-health-resources/articles-support/school/student-wellness-tips

Family Engagement:
The next Asian Pacific Islander Family Engagement Night is on February 2nd, 5:30-7:00 pm at Poynter Middle School. Here is the
flier
.

The next Family SEL Engagement Night is on February 7th, 5:30-7:00 pm at Evergreen Middle School. The focus will be on our next SEL competency which is Self-Awareness. Please share the flier so families can sign up for this event.

Black History Month Celebration: February 17th 6p-8p. HSD in partnership with the Black Village and BSU. Join us for an evening of celebrating, learning, and connecting, as we lift up the historical contributions and impact of Black people in America and throughout the world. - Event Flyer. Please share with your staff, students and families of students that identify as B/A/AA.

The Rebellious Life of Mrs. Rosa Parks documentary screening on February 22 open to families and staff from 6:00-8:00pm at the Washington Service Center, 5825 NE Ray Circle in Hillsboro. Childcare and food will be available. More information is coming soon!

From our Counselors:
Seniors and Early Graduates are invited to a FAFSA/ORSSA Application Workshop on Tuesday, January 31st from 6-8pm at the Hillsboro School District office. See more information here (English / Spanish).

National School Counseling Week 2023 is next week! (Feb. 6-10!) This week highlights the essential contribution of school counselors within U.S. school systems and the tremendous impact they have in helping students achieve school success, develop social-emotional skills and plan for their futures. Please take the opportunity to thank your school counselor(s) and show appreciation for their role in our building work and school climate. They're working tirelessly to implement a comprehensive program in order to reach and support as many students, families, staff and systems as possible. https://www.schoolcounselor.org/getmedia/ba0b10bd-f24c-4ec0-a8e7-91b2d6c26e60/2023-NSCW-Instagram-A.jpg
Activities and Athletics:
Activities:
Culture week is coming up February 13 - 17. This week highlights and celebrates our diversity here at Century. Our Black Student Union, Students of Latin Lineage, and Gender Sexuality Alliance clubs will be on display at lunch and selling food items as a fundraiser. We will have an assembly on 2/17 with some special performances for students.

Athletics:

Spring sports' registration is now Open! If you are interested in playing baseball, softball, tennis, golf, lacrosse or participating in track please use the following link to register. If a student has not had a sports physical in the last two years, they will need one prior to the first day of spring season, 2/27. https://www.familyid.com/organizations/century-high-school
Congratulations to Karen N. and Azrin E for winning the Girls' Classic (wrestling) in Hood River.
Our boys' basketball team is currently in a share of 2nd place in the Pacific Conference. Home games this week vs Sherwood and McMinnville.
Century will be hosting the OSAA Special District 1 Girls' Wrestling State Qualifier this Friday and Saturday.
Friday, 10:00am-1:00pm

Saturday, 10:00am-6:00pm



Athletics for the week:

Tuesday

Swim vs Sherwood @ SHARC 3:45pm Senior Night!



Wednesday
All Basketball vs Sherwood
JV Girls/Frosh Boys,

4:15pm

Var Girls/JV Boys,

5:45pm

Var Boys/JVII Boys,

7:15pm
Thursday

Boys' Wrestling @ McMinnville JV 6:00pm/ Var 7:00pm



Friday
Girls' Wrestling State Qualifier 10:00am-1:00pm

All Basketball vs McMinnville

JV Boys/JVII Boys

4:15pm

Var Boys/JV Girls

5:45pm

Var Girls/Frosh Boys

7:15pm
Saturday
Girls' Wrestling State Qualifier

10:00am-6:00pm



Julie Kasper
Julie is using Smore to create beautiful newsletters