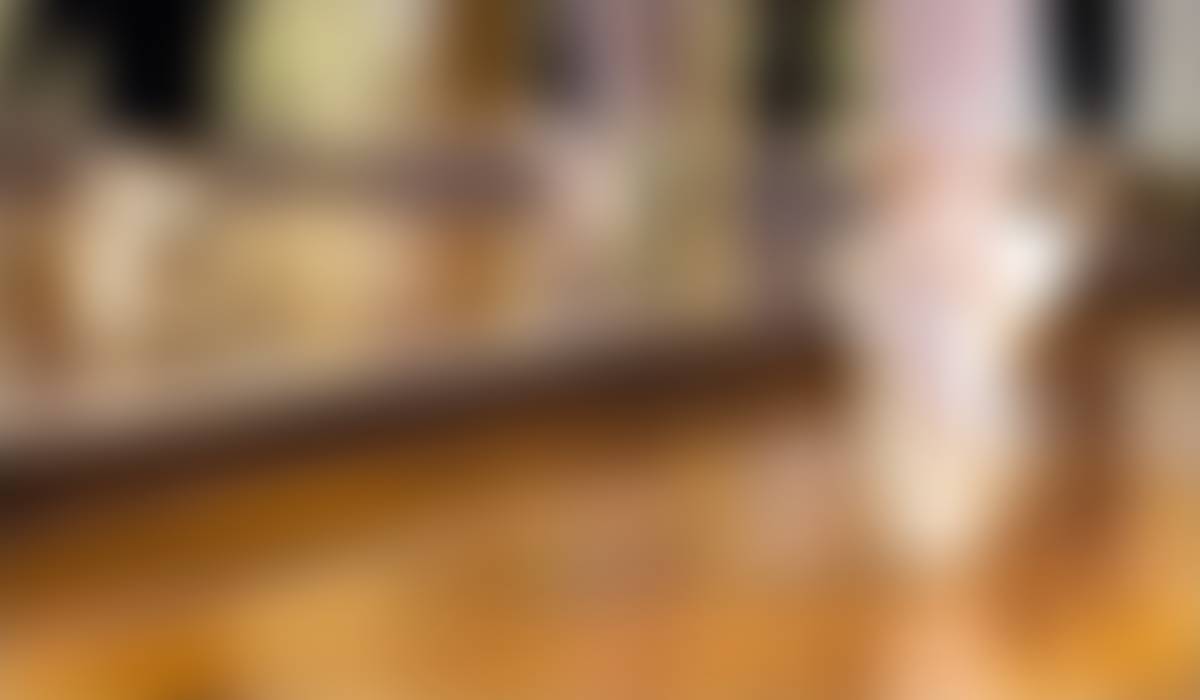 Wilson Wildcats
Your Weekly Update from Wilson Middle School
Hello Wilson families,
We hope you have had a great week. It was a great week at Wilson with all of our concerts this week. It was wonderful to see our students doing what they love with music. Many thanks to our music staff for all of their hard work to put the concerts together.
Message From the Language and Literacy Department: We want to congratulate everyone who participated in the MLK Creative Contest this year. We had several impressive submissions ranging from beautiful free verse poems to essays and art pieces. Ultimately, 6th grader Sarah Vose's poem "Expectations" was selected as the winner for Wilson. This poem used a quote from Dr. King to reflect on how we can have a sense of self-worth in the face of society's expectations. Sarah will be featured reading her poem at the Natick MLK Day Community Celebration on Monday (see linked information). Several others will have their work included in the presentation, as well. Congratulations, Sarah, and all who participated!
From the Nurses Health Clinic:
If your student tests positive for Covid-19, they must stay home for 5 days. The day they started symptoms is Day 0, the next day is Day 1, then Day 2, etc. They may return to school on Day 6 and must wear a mask for an additional 5 days. A headache, scratchy throat, congestion/runny nose, cough, and/or fever are some of the more common symptoms of Covid-19.

Siblings and close contacts do not need to quarantine and can come to school as long as they are not having symptoms of illness. However, they must wear a mask for 10 days when around others following exposure.

Click for more information from the Massachusetts DPH: Covid-19 Isolation and Exposure Guidance
2023 Annual Community MLK Celebration Writing/Art/Performance Piece Contest
On Monday, January 16, 2023, in Natick, MA., the Greater Natick Interfaith Clergy Association, Natick Is United, the Natick Board of Health, Natick 180, Town of Natick, Natick Public Schools, METCO, and SPARK Kindness will host the 18th Annual Community MLK Celebration from 10:00-11:00 at Kennedy Middle School (more details to be announced closer to the date). See event page for more details.
Students at Wilson and Kennedy Middle Schools and Natick High School are invited to submit an essay, poem, creative writing (400 words or fewer) OR performance OR presentation of an art piece. Both Middle Schools and Natick High School will select the winning submission(s) to represent the school at the MLK celebration. The creator of each winning entry will win a $100 prize; additionally, other submissions will be featured in the event program and/or in an event recording.

For more details about the event and/or writing contest, follow this link for information.

Wishing you all a wonderful weekend. Monday is a holiday and there is no school.

Respectfully,

Teresa Carney
Twitter: @wmsnatick
Instagram: wmsnatick
Seven Things You Need to Know This Week
1. IMPORTANT DATES TO REMEMBER:
Monday, January 16: No School, Martin Luther King Jr. Day

Wednesday, January 25: Early Release 11:30 am
Wednesday, February 8: Early Release 11:30 am
Monday, February 20-Friday, February 24: No School (February Break)
2. POSTURAL SCREENING NOTIFICATION JANUARY 2023
Postural screenings will be conducted on all students in grades 5-8 in PE classes, January 17-20, 2023. Postural screenings are mandated by the state to identify early signs of spinal curvature which can develop in adolescence and sometimes are not noticed. This program is intended as a supplement to the young person's primary health care. Its purpose, like other screening programs conducted in the schools, is not to provide medical diagnosis, but rather to detect possible early signs of spinal problems which should have further medical evaluation.
All screenings are performed by specially trained school nurses and/or PE teachers in a private area of the locker room. A female teacher performs the screening on students who identify as female, a male teacher performs the screening on students who identify as male. Any student who identifies as non-binary may choose to have the screening in the location where they are most comfortable, either a locker room or the clinic. All students are given the option to decline the screening or may request that the school nurse performs the screening in the clinic. Students may wear a halter style top or sports bra on the day of the screening.
To opt-out your student of postural screenings, please fill out this
POSTURAL OPT OUT FORM.
Please make sure to include each child's full name and grade in your response. Responses must be submitted by 1/16/23.
Click here for more information about the flu clinic.
3. TUTORING PROGRAM-
We are happy to announce that we are continuing our collaboration with the high school and running a tutoring program for middle school students at Kennedy and Wilson. There are members of the National Honor Society at the high school who are volunteering to tutor middle school students. Our hope is to create tutoring partnerships that will primarily meet in person at the high school library between 2:30-5 p.m. as it will be monitored by a staff member. Occasionally, sessions can be held via Google Meet as a virtual option. Families will primarily be responsible for transporting their students to the high school for their tutoring sessions. We are providing training for the tutors on best practices for working with middle school students.
If you are interested in signing your student up for tutoring, please fill out this form. The hope is to get students matched with tutors by the end of November.
4. YEARBOOKS ARE ON SALE: The yearbook is a great way to record your student's school year. It features students from all grades, clubs, sports teams, etc. It is for everyone!
To order: Please go to www.yearbookforever.com and search for "Wilson Middle School." Please include your student's full name and homeroom number. "Be sure to select the location in Natick, MA.
Pricing: Order early to lock in the lowest price. Prices increase as the year goes on (please see the pricing schedule below):
November 1-January 31= $30
February 1-March 31=$35
April 1= $40 until they sell out*Please Note*:
Yearbooks are expected to sell out.
Books are not guaranteed.
Any questions, please contact Allyson O'Connor at
aoconnor@natickps.org
.
5. POSITIVITY PROJECT THEME THIS WEEK: Perseverance. Perseverance means you complete what you start despite obstacles. You never give up. Click here for the letter.
6. WILSON ATHLETICS

Please click here: Wilson Athletics for important information.
7. LIBRARY NEWS
Please click here: Library News for important information. There is A LOT of new information, so please click on the link to read it.
Paper - On-Demand Tutoring
Natick Public Schools is excited to announce our partnership with Paper for on-demand tutoring for NHS students. Paper is a secure, online tutoring service that provides students with unlimited, 24/7 academic support. Whether they're stuck on homework, studying for a test, or need someone to read and make suggestions to their essays, there will always be experts available online to assist students in over 200 subjects and more than 4 languages.

Paper tutors have been specially trained to conduct expert, academic support in a secure, chat-based platform. With a commitment to helping students learn, they'll never give students answers, but rather interact with them in an encouraging tone to lead them forward.
This is a free service that we're providing, so students are encouraged to use it as much as they need, whenever they need. Our teachers also have accounts and will be able to review all student activity to see what they're working on and provide more targeted instruction as needed.
If you'd like to learn more about Paper you can sign up for a Paper hosted Parent Info Session, available in both English and Spanish.
To see Paper and the help it offers firsthand, we encourage you to login with your students. To get started, simply visit PAPER's student login page, type your school's name, and log in via Google using your school credentials
We're thrilled to offer our students the unlimited, 24/7 support that Paper provides and we can't wait to see what we're able to accomplish together.
Email Blast

Do you know of any Wilson parents that don't receive our blasts? Feel free to forward this email and have them join our mailing list at http://eepurl.com/gBdwNv
If you have any questions, please contact the Wilson PTO at wilsonmspto@gmail.com.
PowerSchool Support
Need help with PowerSchool? Send an email to
our team
.
Technology Support
Need help with a school-issued device? Email
our team
.
Natick Public Schools does not discriminate in employment nor its educational programs, services, and activities based on race, creed, color, age, sex, gender identity, religion, nationality, sexual orientation, disability, pregnancy and pregnancy-related conditions, physical and intellectual differences, immigration status, homeless status, or any other basis prohibited by law. Please be aware all electronic communication to and from Natick Public Schools is public record and subject to public disclosure per
Massachusetts General Law Chapter 66, Section 10
.