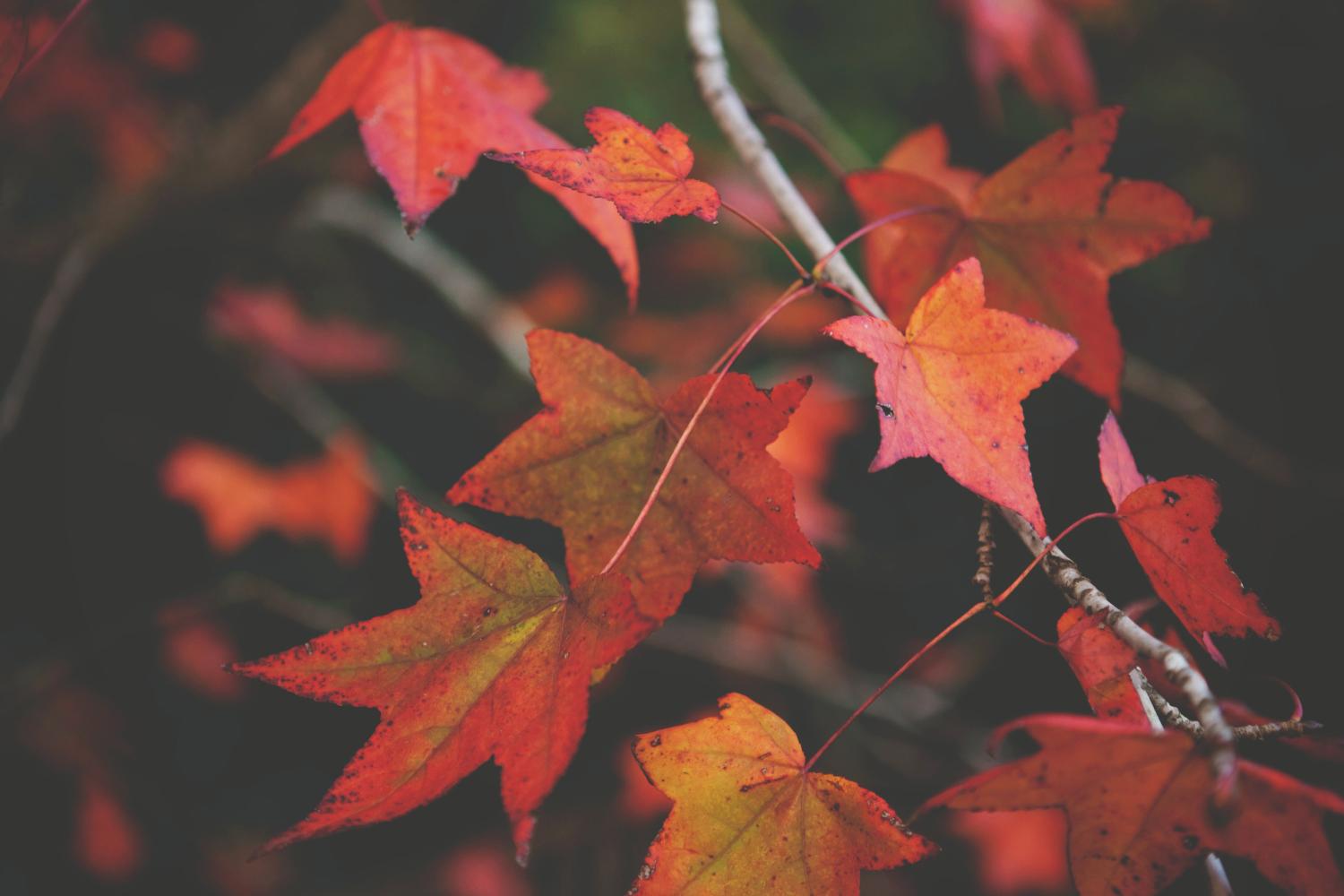 School District of Howards Grove
Parents & Guardians Newsletter November 2023
Update from the Superintendent
Hello Parents & Guardians:
Thank you for taking the time to read these important updates from the district. This month's newsletter is much lighter in content than the October edition with a focus on giving thanks for the upcoming time with family and friends.

In the event you missed the October Edition, I am adding the link again. The reason I am doing this is because the updates shared in October were very important with regards to the referendum and the tax levy. Please take the extra time to read this October Newsletter thoroughly, if you haven't already done so.
Shannon L. Kilton
Superintendent of Schools
School District of Howards Grove
Thanksgiving is a wonderful time for families to come together and create lasting memories. Here are some activities you can enjoy with your family. Not listed, but will be on my Turkey Day to do list- CHEER for the Green Bay Packers!
Cook a Thanksgiving Meal Together:
Involve everyone in the kitchen to prepare the Thanksgiving feast. Assign tasks based on age and ability, and enjoy the process of creating a delicious meal together.
Create a Thankful Tree:
Cut out leaf shapes from colored paper and have family members write down what they're thankful for on each leaf. Attach the leaves to branches to create a "Thankful Tree" as a visual representation of gratitude.
Thanksgiving Crafts:
Engage in some creative activities like making handprint turkeys, decorating placemats, or crafting personalized Thanksgiving cards for each family member.
Outdoor Activities:
Take advantage of the fall weather with outdoor activities. Play touch football, go for a nature walk, or organize a family scavenger hunt in your backyard.
Watch the Thanksgiving Day Parade:
Enjoy the Macy's Thanksgiving Day Parade or any local parades together. It's a festive way to kick off the day and get into the holiday spirit.
Read Thanksgiving Stories:
Share stories that highlight the themes of gratitude, family, and Thanksgiving. This can be a great way to relax and bond.
Family Game Night:
Play board games, card games, or puzzles. Choose games that are suitable for all ages to ensure everyone can participate.
Volunteer Together:
Give back to the community by volunteering at a local food bank or soup kitchen. It's a meaningful way to teach children about the spirit of giving.
Family Movie Marathon:
Select some Thanksgiving-themed movies or family favorites for a movie marathon. Don't forget the popcorn!
Share Family Traditions:
Take time to share and discuss family traditions. Whether it's a special dish, a game, or a particular way of expressing gratitude, these traditions contribute to the uniqueness of your family's Thanksgiving celebration.
Express Gratitude:
Before or after the meal, go around the table and have each family member share something they are thankful for. It's a simple yet powerful way to focus on gratitude.
Remember, the most important thing is to spend quality time together, enjoying each other's company and reflecting on the things you're thankful for.
2024-2025 Calendar Update
As detailed in the October Newsletter, the district has submitted an application to the Department of Public Instruction (DPI), requesting a waiver to start the 2024-2025 school year prior to September 1st, 2024 due to our upcoming construction projects. The DPI has approved our application! The School Board will consider the 2024-2025 calendar for approval on Monday, November 20th. Stay tuned! Once the calendar is approved, it will be shared with all families and posted on the website.
Thank You!
Fall Festival: Northview students had an amazing time exchanging books, dressing up in costume, and dancing the night away at our Fall Festival! Thank you to all who joined us for this fun filled evening.
Coin Drive: Leading up to the Fall Festival, the Northview students participated in a highly competitive coin drive. These dedicated students and families raised $915! Congratulations to the 2nd grade who came in first. Not only will the second graders receive all the proceeds toward learning enhancements for their classrooms, but they will also celebrate their success with an ice cream party!
Family Food Night: Thank you to everyone who joined us at the October Family Food Night at Jersey Mike's. As a result of your support, the PTO raised over $1,500! Your continued generosity allows us to advance our mission of supporting our amazing students and families.
Save the Date
Tuesday, November 28: Family Food Night at Parker John's from 4:00pm – 8:00pm. Please note this Family Food Night will be dine-in only, so we welcome you to join us in person for an evening of fun and delicious food.
Monday, December 4: NEW this year! Starting on Monday, December 4, Log Cabin will be offering 10% of sales back to the PTO every first Monday of the month! Join us for great food and another easy night of meal prep.
November 24 - December 8: Holiday Sale. The PTO is excited to once again partner with Dairy Queen and Little Brown Cow Cheese to make your holiday preparations a piece of cake! We are also pleased to announce a new partnership with Hartman's Bakery! Place your order for holiday cakes, gift boxes, and cookie decorating kits anytime between November 24 – December 8. Orders will be available at the High School for pick-up on Wednesday, December 20 from 3:30pm – 6:00pm.
Wednesday, December 13: Join us for our monthly PTO Meeting at 5:00pm in the Northview Library. Everyone is welcome to join! Free babysitting is provided if requested within 72 hours of the meeting. Please contact hgpto@yahoo.com for more information.
December 16 - December 17: Winter Market at the Howards Grove High School. Join us from 9:00am – 5:00pm on Saturday, December 16 and 9:00am – 12:00pm on Sunday, December 17 as we welcome over 30 local vendors to our first annual Winter Market! Keep an eye out for more details as we get closer to the event.
Questions or ideas for the PTO? Don't hesitate to reach out to us at hgpto@yahoo.com.
Student Family Assistance Program
Your AAH Student and Family Assistance Program is proud to present a free 4-part webinar series, Things We Wish Grown Ups Knew, that highlights current trends of school-aged children that impact both their academic and home-life. Please see attached flyer with descriptions for each webinar, and a flyer specifically for December's webinar as well.
Please Note: All presentations will be on Tuesdays, offered at both 12:00pm –12:30pm and 6:30pm –7:00pm. Families can register for single presentations OR the entire series! These webinars will not be recorded, to preserve confidentiality of attendees.
Coming in December:
My Phone is My Life. It's Driving Me Crazy!
Co-Presented by Evoanna Vargas, MSW, LCSW
& She'Leah Fisher, MS, NCC, LPC
This presentation will focus on fostering strong family relationships through communication, consistency, and compromise in a digital world.
Click on either of the above times OR email EAP.LiveWellBeWell@aah.org to register.
As always, to access our free, confidential SFAP services, parents &/or legal guardians can call us at 800.236.3231.
National Injury Prevention Day takes place on November 18th, and it is a great reminder to remain aware of child safety as holiday preparations are underway. National Injury Prevention Day raises awareness of the importance of injury prevention and how everyone can play a role. Unintentional injuries remain the leading cause of death for infants, children, and adolescents. During the holiday season, there is a risk of child injuries involving passenger safety, fire and burn safety, and poisoning. Please visit Injury Free Coalition for Kids for information on more injury prevention topics.
Passenger safety:
Vehicle-related injuries are the primary cause of mortality in children. Learn about the hidden dangers you never knew your children faced in and around your vehicle and what you can do about it
Fire and Burn Safety:
The Center for Disease Control reports show that the leading causes of house fires are cooking, heating equipment and electrical problems. More than 60% of the reported home fires occur in homes without smoke alarms or with nonworking smoke alarms.
Poisoning:
Children are at significantly greater risk from poisoning death because of their smaller size, high metabolic rate and the strength of the substances ingested. The American Association of Poison Control Centers and the US Product Safety Commission say that for every 10 poison exposures, approximately 9 occur in the home.
In good health,
Nurse Lydia
Lydia Pomeroy RN BSN
District School Nurse
Howards Grove School District
Adult Mental Health First Aid USA Certified
As in the past, each school's monthly newsletter will be linked in the communication from the district office. This is a one stop spot to get updates from the district and all 3 schools.
Enjoy!
The School District of Howards Grove does not discriminate in the employment of staff on the basis of any characteristic protected under State or Federal law including, but not limited to, race, color, age, sex, creed or religion, handicap or disability, marital status, genetic information, citizenship status, veteran status, military service (as defined in 111.32, Wis. Stats.), sexual orientation, national origin, ancestry, arrest record, conviction record, use or non-use of lawful products off the District's premises during non-working hours, or any other characteristic protected by law in its employment practices. (Board Policy 4122)
Shannon Kilton
Shannon is using Smore to create beautiful newsletters