The Special Editon
Royal Oak Special Education News - October 2015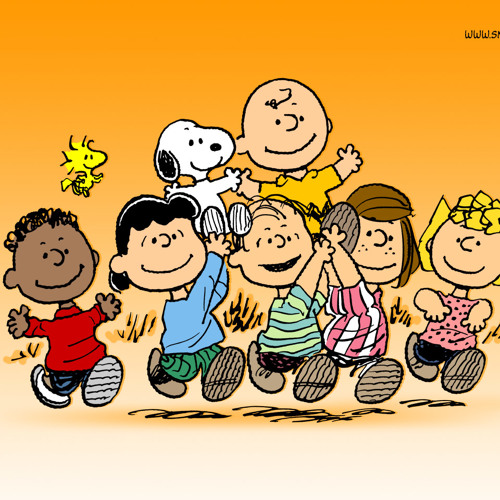 Jane Flarity-Gram
Peanuts by Jane Flarity-Gram
From Your Director
Dear Special Educators & Administrators,
The start to our new school year has been busy, especially for our department! I've heard many staff say how the pace of the beginning of the year takes everyone by surprise, as we need to build our stamina. However, as I visit classrooms and meet with teachers, I see evidence of student engagement and clearly defined classroom routines for all of our learners - way to go!
This fall we are fortunate to have a Supervisor for Autism Programs, Mr. Jason Zewatsky. Jason has visited all ASD classrooms, met with staff, students, and administrators. He has been busy assisting the middle school and high school with the start up of their new classrooms. Jason and I have a regularly scheduled meeting time on Wednesday afternoons. This allows both of us to catch up on district priorities, problem solve and plan for the months ahead. I am looking forward to working and learning with Jason this school year!
Welcome New Special Educators! We've had several new staff members become a member of our department: Royal Oak High is very pleased to have Matthew Peven join their staff as the teacher for the new high school ASD Program. ROMS welcomes Traci Dixon to their Resource Room and Roshea Leppink as their ASD Resource Room Teacher. Keller Elementary is pleased to have Tiffany Jackson leading Academic Support Services and Northwood and Upton are thrilled to have Carly Kaufman support their buildings as a Speech and Language Pathologist. Many thanks to building administrators and teachers who provided assistance during the interview process. Royal Oak Schools is fortunate to have these skilled and enthusiastic professionals join our winning team!
Sincerely,
Jane
Behavior Tracking Tools
This website shares many options for teachers and/or therapists to track data for one student or many. You don't want to miss this site! Click on the link to the left Data Collect Tools.
http://home.comcast.net/~wilsond101/
Department Reminders
Make sure to check IEP annual review dates for all caseload students
Caseload verification and schedules need to be sent to Beth
All home-based services are coordinated through the special ed. department
Accurate Medicaid documentation is a part of everyone's job
All mileage reimbursement requests need to be submitted no more than every other month per administrative guidelines
Michigan Walk for Autism Speaks!
Below is the picture of the Number One Fundraising Team in the State! That's right! Addams brought in a whopping $6,416.98 for Autism Research putting us at the number one spot! So amazing! Go Team Addams! Special thanks to our ASD Staff at Addams Elementary! Teachers Melissa Walega and Haley Danford and Social Worker Dale Prinstein joined their families for the "Walk for Autism" at Ford Field on October 4th.
Royal Oak Psych Corner
"A psychologist walked around a room while teaching stress management to an audience. As she raised a glass of water, everyone expected they'd be asked the "half empty or half full" question. Instead, with a smile on her face, she inquired: "How heavy is this glass of water?"
Answers called out ranged from 8 oz. to 20 oz.
She replied, "The absolute weight doesn't matter. It depends on how long I hold it. If I hold it for a minute, it's not a problem. If I hold it for an hour, I'll have an ache in my arm. If I hold it for a day, my arm will feel numb and paralyzed. In each case, the weight of the glass doesn't change, but the longer I hold it, the heavier it becomes."
She continued, "The stresses and worries in life are like that glass of water. Think about them for a while and nothing happens. Think about them a bit longer and they begin to hurt. And if you think about them all day long, you will feel paralyzed – incapable of doing anything."
Remember to put the glass down.
Play Therapy in the Addams Gross Motor Room
Homecoming for ROHS ASD Student
Below is a very special picture of one of our new students in the ASD Program at the high school. He is standing with ROHS Homecoming King who also is a Co-op student working in the ASD classroom.