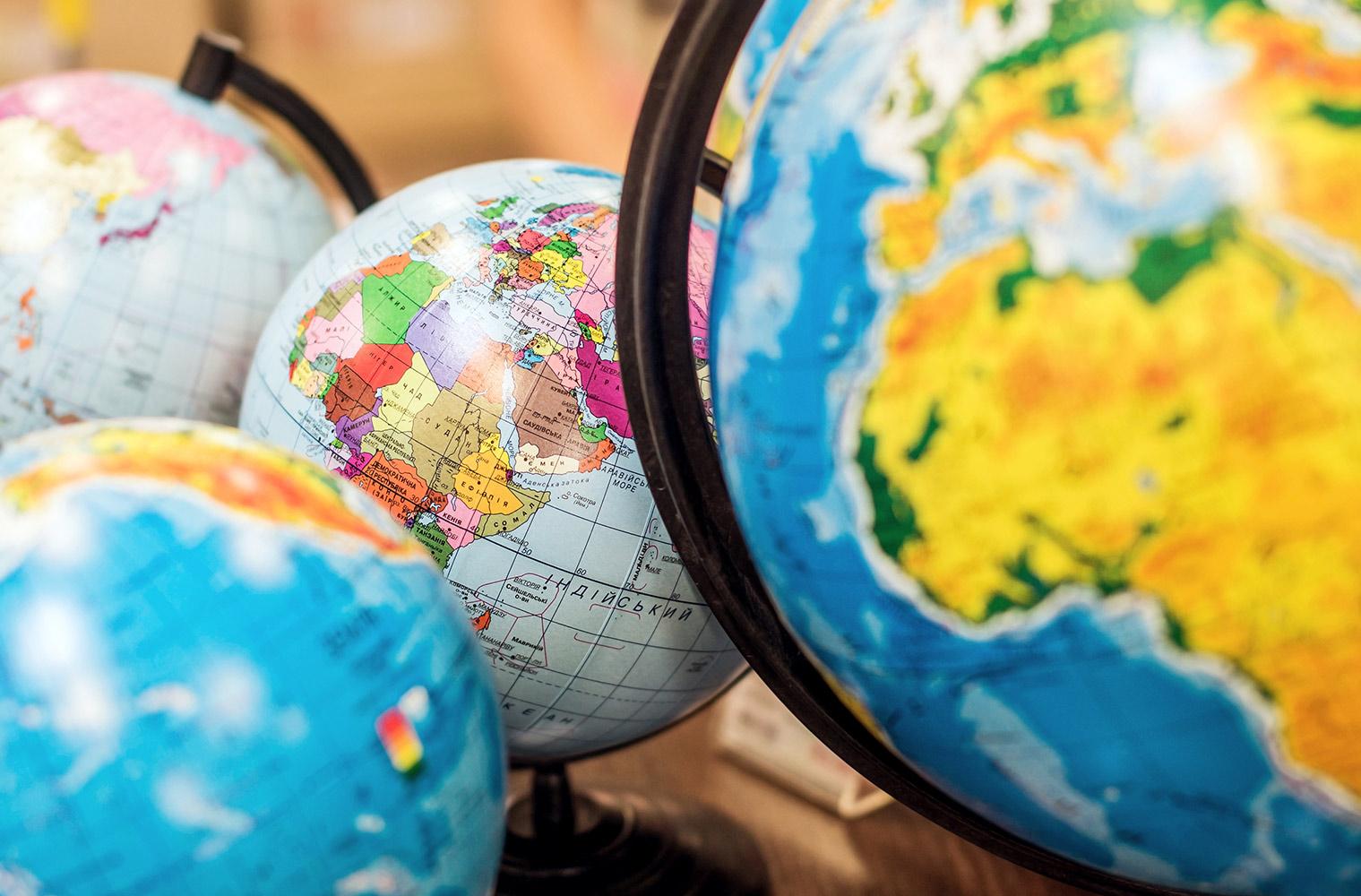 Peirce Principal News
January 16, 2023
A Message from Ms. Vargas
Hello Peirce Caregivers,
On Friday, I happened to visit second grade while Mrs. Houston was reading to the class about Dr. Martin Luther King, Jr. It was moving to hear her share some personal experiences during the Civil Rights Movement while students sat riveted. The class was also interested to hear about Martin Luther King's connections to Massachusetts and the new sculpture honoring him and his time in Boston. When Mrs. Houston read that Martin Luther King was the youngest person to receive the Nobel Peace Prize in 1964, hands shot up to add that Malala Yousafzai is currently the youngest person to have this honor.
Of course, lessons like these are only effective if we prioritize conversations about Civil Rights, equity, and diversity all year round-- both at home and in school. Some of the ongoing efforts in this area that I often see at Peirce include:
Critical Literacy Lessons- Examining power imbalances, perspective, stereotypes, etc.
Increasing diverse classroom literature
Piloting updated social studies curriculum
All staff engaging in Culturally Responsive Instruction professional development this year
I invite caregivers to join us at our morning coffee on January 23rd to learn more about Culturally Responsive Instruction as a model that benefits all students (see details below). I also suggest that families visit the new sculpture in Boston Common and honor the values we celebrate in Dr. Martin Luther King-- not just on this day-- whenever possible.
Warmly,
Andrea
Newton SEPAC: All Our Families
Please join (virtually) the Newton SEPAC and Georgetown professor and disabilities studies scholar Jennifer Natalya Fink, author of All Our Families: Disability Lineage and the Future of Kinship, for a presentation about her book and work, with Q&A to follow. In All Our Families, Professor Fink examines why disability is often described as "a tragedy, a crisis, or an aberration" rather than an ordinary -- 1 in 5 people have a disability -- and necessary feature of a healthy, vibrant society. All Our Families explores the roots of ableism ingrained in society, including efforts to eradicate disability and systemic inequities at the heart of our care economy, and advocates for "a reclamation of disability as a history, a culture, and an identity." All Our Families urges all of us to embrace our disability lineage and build more genuinely inclusive communities in the process.
We hope you'll join us on the 22nd. Please note that those interested in purchasing a copy of All Our Families can do so using the links and discount code provided below.
Join us on Zoom - January 22nd at 7:30 pm: https://us02web.zoom.us/j/82952474787

Meeting ID: 829 5247 4787
One tap mobile
+13126266799,,82952474787# US (Chicago)

+16469313860,,82952474787# US
Use code SPRING20 starting January 17 at beacon.org for 20% off the hardcover or paperback (which releases in March). Offer valid while supplies last. Limit one discount code per person. Valid for one transaction. Discount code is not redeemable for cash, is non-transferable and cannot be used in conjunction with any other offer or discount. Valid on beacon.org. US mailing address required. Expires 07/31/2023.
Kindergarten Information Night: Schedule Update
The Kindergarten Information Night Webinar-- previously scheduled for March 1-- is now being held on February 28 at 7:00pm. The webinar link will be posted on the K registration webpage a few days prior to the event.

School Transfer Requests 2023-24 (formerly "Out of District Requests")
Each year, the Newton Public Schools consider applications for Newton students to transfer
to a school outside of their home (assigned) district. School Transfer placements are
limited and made on a space available basis. Newton residents, as well as members of NTA
Units A, B, C, D, E, NESA, and the Custodial Union, may apply for placement of their
children in a Newton Public School. Please note: Students placed in specialized education
programs outside of NPS classrooms do not need to apply for a School Transfer Request.
Impact on enrollment, as well as staffing and space availability, for both the requested year
and for future years, are key considerations in the application process. Class, team and
school sizes will be based upon current projections by the School Department.
Applications for the 2023-2024 school year can be submitted online between March 1 and
May 1, 2023. The online form will be available on our website at www.newton.k12.ma.us in
the "Registration" section.
Applications received after May 1, 2023 and before Labor Day may, under special
circumstances, be considered after all other placement decisions have been made.
School transfer decisions will be announced as close to June 1 as possible. Students
approved for a transfer should understand that the course assignment process has begun
prior to June and that they may not receive their first choice in course selection. Parents
are responsible for their child's transportation to and from the approved school.
Once a School Transfer request is approved, the student will follow the feeder pattern for
the new school through middle and high school. The family does not need to apply for any
further school transfer requests for that child and does retain the right to return to their
"home" school at the beginning of a new school year. Similarly, once children of staff and
students in the METCO program are placed, the assigned elementary placement becomes
their home school, and they will follow that school's feeder pattern.
Interested families may contact the Elementary Education Office (grades K-5) at
617-559-6105, the Secondary Education Office (grades 6-12) at 617-559-6115 or via email at
registration@newton.k12.ma.us for additional information.
Reminder: Superintendent and School Committee Visit
On Wednesday, January 18 at 7:00 PM, Interim Superintendent Kathleen Smith and members of School Committee will visit Peirce to discuss the proposed override and other important topics across Newton Public Schools. Peirce caregivers are invited to learn, make comment, and pose questions at this forum.

Event Information
Caregiver Coffee and Conversation: Culturally Responsive Instruction
The Peirce DEI (Diversity, Equity, and Inclusion) Committee will share resources that have been part of our school-wide professional development on Culturally Responsive Instruction this school year.
Our discussion will include:
What is Culturally Responsive Instruction?
Why is Culturally Responsive Instruction beneficial to ALL students?
How has curriculum changed to be more culturally responsive? How will it continue to evolve?
What are some goals for teachers and our larger community related to Culturally Responsive Instruction?
Many thanks to the PTO for supporting this coffee!
When?
Mon, Jan 23, 2023, 08:15 AM
Mark your Calendar!
January 18- Superintendent Visit to Peirce, 7:00PM

January 23- Caregiver Coffee: Culturally Responsive Instruction
January 24- PTO Meeting
January 26- Winter Concert, 7:00PM
January 30- FORJ Meeting, 7:00
February 2- Progress reports shared with families

MCAS:

English Language Arts
Grade 5: 3/27 and 3/28

Grade 4: 3/30 and 3/31
Grade 3: 4/3 and 4/4
Math
Grade 5: 5/1 and 5/2
Grade 4: 5/4 and 5/5
Grade 3: 5/8 and 5/9
Science
Grade 5: 5/15 and 5/16
Peirce Elementary School
170 Temple Street
Newton, MA 02465
(617) 559-9630
Andrea Vargas
Andrea is using Smore to create beautiful newsletters