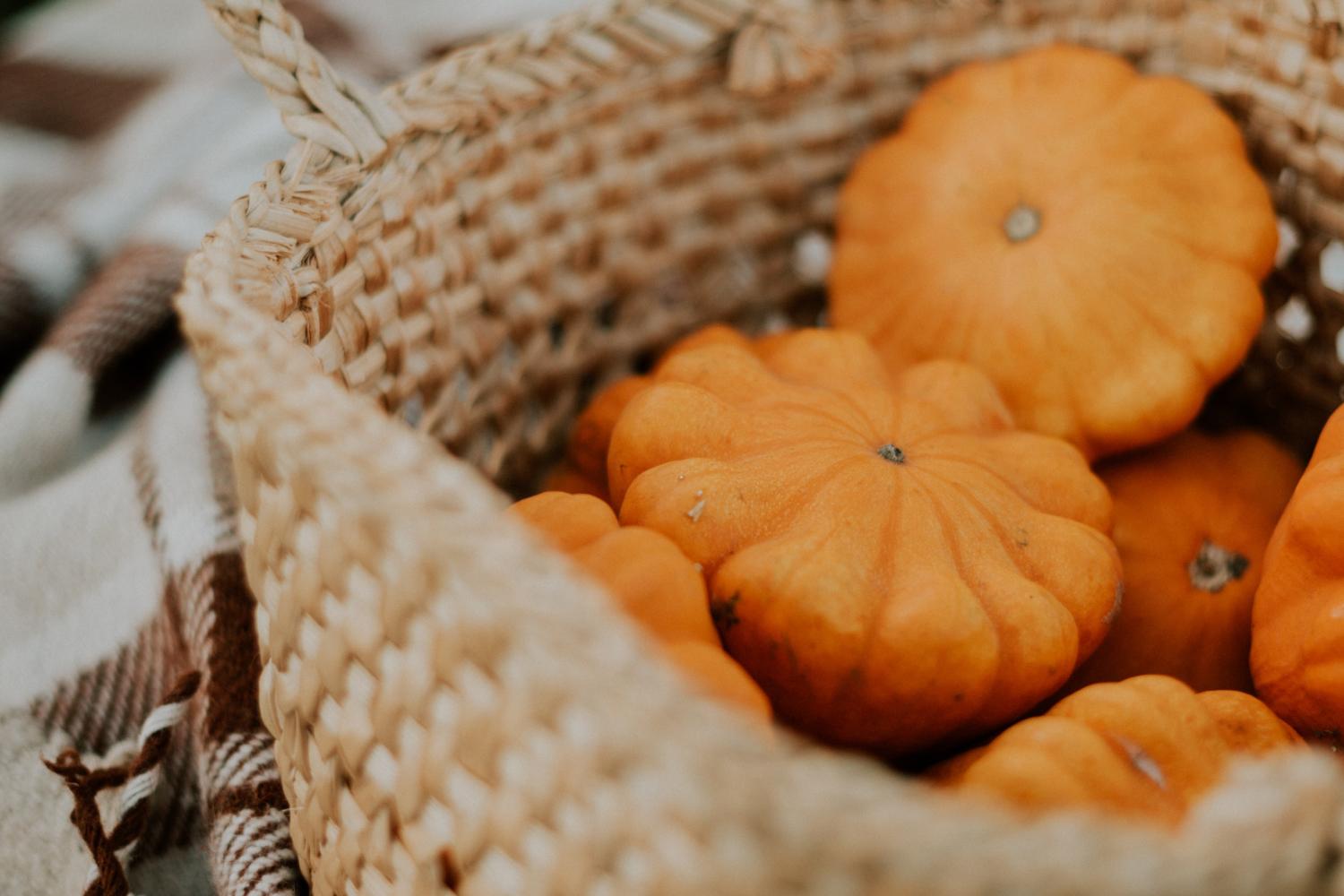 The Coffee Bean
OCTOBER 2023
"A Team Above All, Above All a Team"
STUDENT SPOTLIGHT: Vinny Jacobino
Vinny Jacobino is an Early Intervention student that has been attending our Line St. Classroom since the age of 3. Vinny receives teacher, speech, OT and PT services within the classroom. Vinny's therapists describe him as a social butterfly who has made many social gains in recent months. He is always excited for this therapy sessions and will wave at his therapists when it is his turn. Vinny enjoys musical instruments like the drum and xylophone. He is gaining motor control and is beginning to stack blocks and release coins into slots. In his PT sessions, he is walking up and down steps with less assistance this year than last year. He is also walking outside for longer distances with less assistance for balance control and safety awareness and displays great endurance. During his speech therapy, Vinny has been doing a great job engaging with toys and following simple directions such as transitioning to centers and attending to the therapy activities. He is very social and loves giving hugs! Vinny has been producing some animal sounds and will sign for "more" given a model. He identifies colors when he is given a choice of two. Vinny lights up the room with his infectious smile every day and always spends time interacting with his peers. He constantly checks on his non-mobile peers and provides them with attention if they are upset. Vinny's sweet and affectionate demeanor is contagious and he is a wonderful model for sharing and caring. Vinny's progress towards his goals has been tremendous and we are so excited to see where this next year takes him!
STAFF SPOTLIGHT...Jolene Maros
NEIU19 is shining its spotlight on Jolene Maros, Confidential Secretary to the Director of Special Education. Jolene began her career at NEIU19 on January 2, 2008 where she accepted a clerical position in the curriculum department. During her time in this department, she assisted in a variety of functions, most notably our Arts Alive program, as well as the annual reading competition. On December 11, 2017, Jolene began the next phase of her career at IU19 accepting the position of Confidential Secretary. Jolene also processes Act 48 for several of our member school districts. If you have ever struggled with registration for an IU special education training, whether it be in our old system Edulink or new system Frontline, you have probably been supported through it by none other than Jolene Maros! Most recently, Jolene has shown her flexibility and loyalty to the organization by taking on the duties of building secretary at NEIU Learning Campus while we look for applicants to fill the position. She has embraced this with a smile and is greatly appreciated for her organizational skills and sense of humor! Keep shining brightly, Jolene!
Special Visitors at The Learning Campus...
Therapy dogs are trained and tested to be a comforting companion animal for those who need a mood boost, a calming paw to pet, or just to feel more at ease. Our students and staff eagerly await their next scheduled day on campus. The therapy dogs come to us from "Compassionate Canine's". Santina, Helene Mae and Carlyn are the handlers of the therapy dogs that visit the Learning Campus once a month. Pictured below are students and staff interacting with the dogs. Their smiles speak for themselves!
Early Intervention...
Early Intervention always knows how to celebrate a holiday! The doors transformed in Chestnut Street to welcome a SPOOKY October!
Training and Consultation...
On October 19th 2023, Joe Richter, Wendy Brown, and Christopher Olson alongside PaTTAN representatives held the first day of Intensive Skills Training for Students with Emotional Behavioral Disorders. Engagement, sharing of ideas, and learning was had by all with five different school districts represented. This is the first training of a 3 day series that will be held over the next four weeks.
NEPA Safe Schools...
Mike Motsko facilitated the NEPA Safe Schools Network on October 27, 2023. This network is composed of representatives from schools and law enforcement. District Attorney Mark Powell, First Assistant DA Judy Price, Assistant DA Christina Farrell along with Sgt. Mike Fenton presented the Threat Assessment Protocol of Lackawanna County. The next NEPA Safe schools Network is scheduled for December.
Aspiring Leaders Program...
Vanessa Nee and Molly Weber attended the PAIU executive Director's meeting at Capital Area Intermediate Unit on October 5th. Both are a part of the Aspiring Leaders Program. All Executive Directors met to review current issues, events, and updates on current political bills and issues. They also had the opportunity to learn about Carnegie Melon programming and the Keystone State Challenge Academy. During this program, Vanessa and Molly will also be attending Job-Alike meetings and Reciprocal Partnerships where both will visit and learn about neighboring IUs around the state. The reciprocal partners will also have the opportunity to come to NEIU19 for a tour of our programs and information regarding our IU to build the partnership.
Vanessa Nee is currently the Supervisor of Special Education at the NEIU Learning Campus in Dunmore. Vanessa oversees the SOAR and STRIVE programs at Marywood University as well as the NEIU Auto program, and Itinerant staff. She was previously a Director of Special Education in 2 local school districts. (Wyoming Area and Old Forge). Vanessa received her master's degree in Supervisory of Special Education from Marywood University and her undergraduate degree from Wilkes University in Psychology, Early Childhood, Elementary Education and Special Education.
Molly Weber is currently the Early Intervention program coordinator at NEIU19. She was previously the acting Assistant Supervisor of IU19's Center-Based program and a member of the Training and Consultation team concentrating on Assistive Technology, Autism, and Inclusive Practices. Molly received her undergraduate degree from St. Francis University and her master's degree from Edinboro University in Special Education with a specialized concentration in Autism.
Pictured are Molly and Vanessa at CAIU.
Gettysburg Retreat...
Executive Director, Dr. Kathy Sottile and Kevin Williams, Director of Operations, along with IU 18 and IU 1, recently hosted a Superintendent's retreat in Gettysburg, PA. The retreat included sessions such as "Leadership Under Fire," Lessons from the Battlefield, current Legislative updates, AI Intelligence Briefing, networking and collegial conversations. Superintendents were provided a tour of the Gettysburg Battlefield, along with many team building activities.
Free Rapid Covid Tests...
We are pleased to be able to offer free rapid Covid tests to all staff, students and their families who are interested. These test kits have been provided to us by the Department of Health. The tests may be found in the staff lounges at the Learning Campus in Dunmore and EI Chestnut. They are located near the time clock at the rear of the building at the Administrative Office. They are also being sent to our satellite programs. The tests are for staff and their families. Tests should not be sent home directly with students (safety concerns). Any parents will need to reach out to our certified school nurse, Cary Laboranti, to request a supply of rapid Covid tests. Free tests can be requested at covidtest@iu19.org
Employment Opportunities...
Please visit our website to join our team and check out the many opportunities to work for the NEIU!
Harvesting Self-Care...
Check out Mental Health's October Newsletter focused on providing strategies for engaging in self-care. The Mental Health Department at the Learning Campus in Dunmore is working on implementing the Partial Hospitalization program which will service K-12 students. The PHP staff consists of Shanna Lizardi, Kirsten Murphy, Brittni Reed, and Jessica Iacovazzi.
Ray Parker Jr. - Ghostbusters (Official Video)
MISSION: The NEIU is an educational agency that supports the diverse needs of all learners by collaborating with families, educators and community partners to provide innovative leadership, programs and services.

VISION: NEIU—the leader in advancing education and community partnerships
Ali Hanyon
Ali is using Smore to create beautiful newsletters