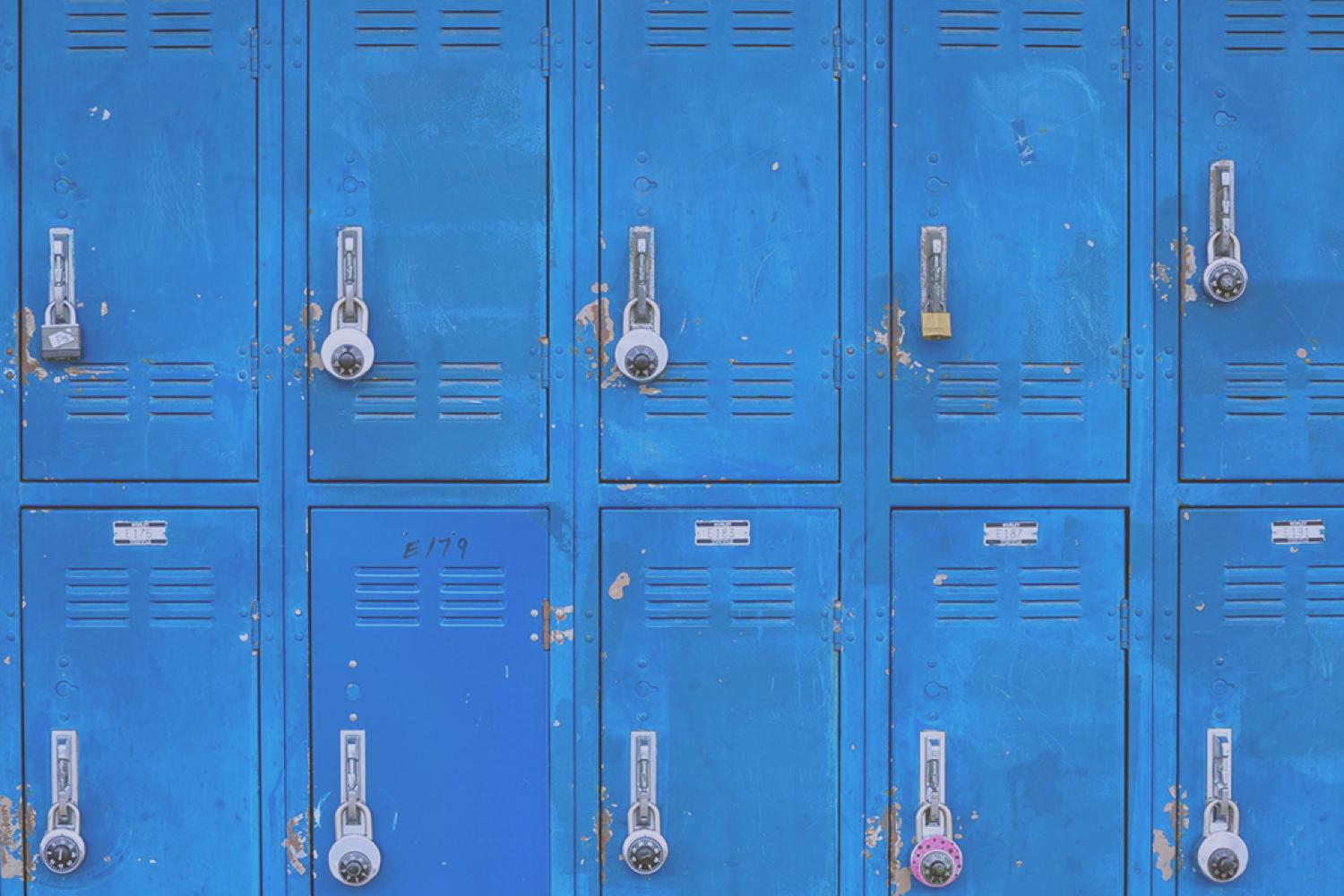 BCS Newsletter
August 18, 2023 Vol. 2 No. 2
A Note from the desk of Cody Burris
Eagle Nation,
We are a couple of weeks into our school year and already we see God at work in our
student body and our teaching staff! I have heard numerous people talk about how the
culture at BCS seems to be exactly what we have been praying for. God has blessed us
immensely.
From a secondary perspective, things are firing on all cylinders. Students and teachers have
hit the ground running and have gotten off to a great start to this first nine-week term. The
secondary department here at BCS has been blessed to be able to bring on some new
teachers/coaches that will be pouring into your kids this year: Rebekah Krsak (Math), Jarrod
Manning (Praise Band), Christie Patterson (History), Doralee Ramos (Career Exploration),
Kaia Rogers (Cheer), and Cassandra Sullivan (Athletics). In keeping with this year's theme
"All Things Excellent", we have brought on board some great teachers/coaches which
positively impact the culture that we are desiring.
Also keep in mind that the 3rd season of The Eagle Podcast will be starting up soon which
highlights secondary students, teachers, and coaches here at BCS. I highly encourage you
to give it a listen!
Our high school students will be leaving for their annual retreat next week in which much
fun, bonding and spiritual growth take place. We are blessed to have one of our local
pastors and BCS Board member, David Catoe, serve as our "retreat pastor" for the week.
Your kids will feast on solid biblical teaching for three straight days and have opportunities
to worship the Lord with their classmates. Please be in prayer for this wonderful event!
God is good. Consider what He has done in our school and your own family.
"Bless the LORD, O my soul,
and all that is within me,
bless His holy name!
2 Bless the LORD, O my soul,
and forget not all His benefits,
3 who forgives all your iniquity,
who heals all your diseases,
4 who redeems your life from the pit,
who crowns you with steadfast love and mercy,
5 who satisfies you with good

so that your youth is renewed like the eagle's.

" – Psalm 103:1-5

May the Lord be praised in our community for the great things He has done!
In Him,
Cody Burris
High School Retreat Aug 30 - Sept 1
If you haven't turned in your Carolina Creek Liability Form to the secondary office, please do so by Monday at the latest. The forms are attached below this article.
Here are a few highlights for the trip:

Meet at the front of the school on August 30th by 8:00 AM for departure
We depart promptly at 8:30 in school vehicles
Please limit luggage to one suitcase/duffle bag and a backpack/carry on
Label ALL medicines with detailed dosage instructions, the student name and grade, and place in a ziplock bag. Mrs. Foster will be receiving medicines and distributing them at camp.
We will return Friday at approximately 2:30pm. Mrs. Cowan will send a parent alert text and email to parents when we are 30 minutes from the school.
Feel free to bring additional money for the camp store (snacks, t-shirts, etc.)
Cell phones may be brought to camp, but are to be used on a limited basis. They are allowed to be used on the bus during travel time. While at camp, phones are to be used only at bedtime in the cabin to contact parents or listen to music. The goal of camp is to interact with students and build new friendships.
Kindergarten Color Days

Our Kindergarten classes are learning about their colors! If your child(ren) would like to support them by wearing the color of the day next week, they are listed below.
Monday - Purple
Tuesday - Pink
Wednesday - White
Thursday - Brown
Friday - Black
Family Ministry Resources
Anna Lester has family ministry resources available for anyone that is interested in them. By clicking on the button below, you will be directed to her ministry page where you will have access to a sample of a resource for you to enjoy with your family. There is an option to purchase more resources as well. If you have any questions, please contact Anna Lester at alester@fbclj.org.

Daddy Daughter Dance
Attention all doting dads and lovely daughters! BCS is excited to host our first Daddy Daughter Dance, a magical evening filled with love, laughter, and cherished memories. Get ready for an enchanting night of dancing, laughter, and heartwarming moments! This event is not just about dancing; it's about building stronger bonds and creating lasting memories. So, be prepared for some heartwarming activities and surprises that will make this night remarkable. There will be fun for all ages! Tickets are now available for purchase using the QR code to the right.

Career Fair
BCS is excited to host our 2nd Annual Career Fair on September 12, 2023 where our students can unlock a world of possibilities and gain valuable insights to various professions. This fair is an incredible opportunity for our students to connect with professionals from a wide range of industries that will be here to share their experiences, expertise, and guidance. Whether students have a clear career path, or are just beginning to explore their options, the Career Fair is sure to provide them help with making informed decisions about their future academic paths. If you would like to volunteer to speak or set up a booth at the career fair, please contact Anna Magallanes at amagallanes@1bcs.org.
BCS Ladies Social
Please join us on September 18, 2023 as we gather for a light meal and fellowship at The Local in Lake Jackson. We look forward to meeting and greeting other moms, grandmothers, teachers, and staff from the school. Get your ticket today and reserve your spot, limited space available.
Tickets are $20 per person and include: Tea, Water, Soda, Coffee, Tortellini Antipasto Salad with Fresh Spinach, Meatballs with tomato confit, and Mini Chicken Empanadas with Tomatillo Sauce.
Golden Eagles Perk: If you are a Golden Eagle Monthly Donor Member, you get (1) free ticket, you will just need to RSVP for this event. If you are not a member, but would like to be, please click the button below and sign up to be able to take advantage of this perk.
Upcoming important dates
Aug 30 - Sept 1 - High School Retreat
Sept 5 - Reading Rangers Starts
Sept 8 - Friday Lunch Treats Start
Sept 12 - Career Fair
Sept 16 - Daddy Daughter Dance
Sept 18 - Ladies Social - The Local
Sept 25 - 29 - Book Fair
Sept 28 - Open House
Sept 29 - Pep Rally
Sept 30 - Homecoming Dance
Oct 12 - Elementary Serves Day
Oct 17 - School Picture Day - Individual and Class Group
Oct 21 - Walkathon Fundraiser