Macy's Department Store
Cheng(Sarah) Sito
Macy's department stores currently has 60 districts 790 stores through the USA. Engaged customers in stores, online and via mobile devices by offering special experiences, as well as advice and options that bring fashion ideas to life. Set the tone in style magazines, videos, TV shows, movies, blogs and websites.
New York: Macy´s - das größte Kaufhaus der Welt - the largest department store in the world
Macy's operates special events –the Macy's Thanksgiving Day Parade, Fourth of July Fireworks, flower shows, fashion extravaganzas, celebrity appearances, cooking demonstrations .Christmas window displays is the most fantastic events.delivering magical moments every day every one.
For each private brand, available only at Macy's is developed customer lifestyle and specific customer needs.
In 2013around 45 percent of exclusive or in limited product and 20 percent of the sales are selling private brands.

Base from the artical, now 99% of the brand names are focus on the China market. My opinion is that the environment retail is no good. No because of its product, because of too much concentration at one place. It causes a cycle competition. I think it needs diversity to some places.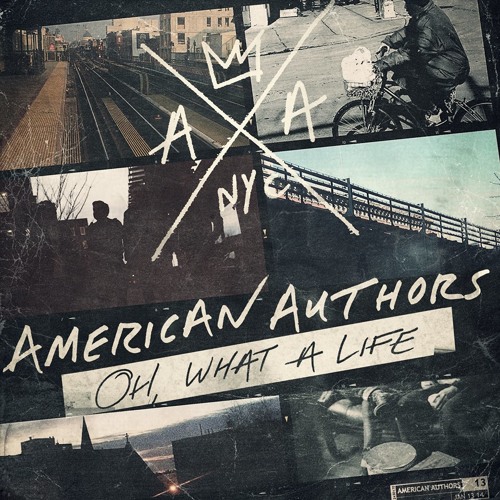 American Authors
Oh, What A Life by American Authors
This song fits the store style and image because its very good.  This song could be used to make people happy and shop more.
About Macy's department store
Macy's is one of the biggest, national, department stores. Its store headquarters is located at the heart of Manhattan with a total 838 stores nationwide. Macy's Inc. operates over 800 department stores including Macy's and Bloomingdales. Its sales hits $27.9 billion in 2013. As 2012, Macy's was the largest department store company by retail sales and is the 16th-largest retailer in the U.S. in 2013 in terms of revenue. Macy's Inc. was known as Federated Department Stores, Inc. Macy's shares are traded under the "M" symbol on the New York Stock Exchange.
Macy's fashion products hold a big share of its business, together with furniture, cosmetics, kitchen ware, jewelry, clothes for all ages, and household electricity. It's a perfect place to buy things for your family, friends, your household, and even yourself!
Macy's carries different brand names, focused on the target of all ages. Even Macy's still have their private label. Both their brand names and private label are great merchandises. In 2013, around 45 percent of exclusive or in limited product and 20 percent of the sales are selling private brands.
Macy's is known for their niche or sales in popular culture and the selections of its merchandise. Macy's Inc.'s workforce includes approximately 172, 500 employees.
Macy's manages its on sale events. Also, Macy's is well known by the sponsorship to some of the famous events, such as July 4, firework every year from 1976 to present. Thanksgiving parade is also in New York City since 1924. The Macy's event is held at New York City starting at 9:00 a.m. EST at Thanksgiving. This event has been televised since 1952. There are also fashion extravaganzas, even a flower show, cooking demonstrations, celebrity appearances, and holiday traditions. Macy's is giving magical moments everyday!
Macy's was found by Rowland Hussey Macy. Now owned by American Multinational Corporation Macy's Inc. It competes with Nordstrom, Lord &Taylor, Saks Fifth Avenue. There are magical moments in Macy's.
Macy's pricing objectives are Volume Driven-Sell and Image Driven . Because constantly host events of discount, specially use the advantage of national holidays and drive a higher selling profit. the plunge of the price usually can be seen from house hold products that would be drawn in benefit by the big volume of products.
well-known brand names can attract more value customers to the store to spend a sizable amount of money. meanwhile, the store can expect those specious clients be interested in other private labels. and earn a win-win situation.
Macy's pricing practices is Aggressive, because a numerous private labels can be a positive food train to the store to lower the price and put the price to be more competitive. together with the right marketing and timing of the sales event, the store never end the competition attitude.
Macy's the strategy of fast pace of changing price can absorb customer's attentions and drive the constant customer volume. the discount help to develop a positive image of a good buy within most of the clients. the marketing is maximize the using of all sort of media.
Luxury retailer store window displays