What's Happening at Log...Virtually
If you would have said on Thursday, March 12th that it would be the last day of physical school for the year, people probably would have looked at you like you were crazy. Fast forward a month, and Governor Wolf has announced that all Pennsylvania schools will remain physically closed through the remainder of the school year. We are now several weeks into an online 'Continuity of Learning' plan that will take us through June. Stores, restaurants, playgrounds, and many other places are shuttered. Sports seasons are cancelled. PSSA exams are cancelled. SAT and ACT exams are postponed. Graduations and proms are up in the air. In short, we are living in absolutely unprecedented times that most people alive have not lived through before.
Despite all of this, Log College, Klinger, and Tennent were in relatively good positions to offer continued education. Our secondary schools have been using Canvas for the past several years, and our teachers and students are well-versed in using this platform for their learning. Through this crisis, teachers will continue to use Canvas each day to provide students with the work that they need to complete, while also offering virtual office hours to provide the help and connection that students need for their education. While we aren't physically present, we are still there for our Log families!
These are odd times that hopefully we never have to go through again once we are on the other side of this. Know that we will all get through it together, and that we will all support each other. In a strange way, this social isolation will likely bring us closer together and will make us all stronger.
If at any time you have questions or need clarification, please don't hesitate to reach out to us.
Take care of yourselves and each other,
Mr. Golderer and Mr. Drago
Canvas User Guide
If you are having difficulty observing your child's Canvas classes, this link takes you to a video tutorial for some of the more important functions of Canvas.
A Message from Log College, Principal Pat Golderer
Kindness Club
In light of the COVID crisis that we are experiencing worldwide, many folks are doing creative and fun things as signs of solidarity and to help bring people closer through the isolation.
One thing that a number of people around the country and the world have been doing is putting rainbows and teddy bears in their windows as a sign of hope for families.
Sami Auspitz (8th grade) wanted to start this trend here at Log, and so far we have over 30 Rainbows (even as far as California and Texas)! We have been using the Hashtags #LCMSKindnessClub and #FollowTheRainbow.
Below is a link that will take you a photo album of the pictures we have collected so far!
Grading and Attendance
With the sudden move to online platforms, this has presented challenges in many areas of schooling. Two areas in particular are grading and attendance. The administrative team at both the building and district level discussed these two areas at length and decided on the following procedures:
Grading
For the remainder of the 2019-2020 school year, grades will be pass/fail. Secondary students are to utilize Canvas every day to check the Announcements tab for each of their teachers to see what the assignments are, and submit them by the deadline that each teacher establishes.
Attendance
Attendance is monitored by students checking into Canvas. When students log into each class page on Canvas (on their Chromebooks), it is timestamped so teachers can see that they are active. If there is activity seen on the account, students are considered present. It is important to note, that we have found that if students log in from a device other than their Chromebook (phone/tablet), Canvas does not register the time stamp, and they would be considered absent even if they were present. To avoid this technological glitch, please be sure students their district issued Chromebook. Once the attendance period ends (one to two times per week), teachers fill out a Google form which is then sorted, and calls are made by the secretaries, counselors, and other staff as needed. Please know that the attendance calls are not meant to be punitive or negative in nature...the staff is just checking in with the family to make sure everything is ok, and also make sure that there are no technological issues that need to be navigated through.
The staff at Log is dedicated to making the remainder of the year as 'normal' as possible. We know that families are experiencing high levels of stress as a result of the COVID crisis and we are hoping to make the school experience as minimally stressful as possible. If you have any questions please do not hesitate to contact your child's teachers, counselor, Mr. Drago, or Mr. Golderer.
Counselor Distance Learning Resources
Our counselors, Mr. Sayre and Mrs. Rudenko, have created a resource page to assist during the COVID-19 closure. The page is one stop shopping, containing important phone numbers for emergencies, community resources, support for the COVID-19 quarantine, and a blog written by the counselors weekly. Please take some time to check out this resource by clicking the link below!
https://www.centennialsd.org/Page/11487
Nurse's Information
Welcome to The Virtual Nurse's Office During this time of Distance Learning
I am available via email: curtan@centennialsd.org or you may call my office and leave a message. I will get back to you.
Physicals– It is important to remember that timely well child care is a cornerstone of keeping our children healthy. Even throughout times of widespread disease or illness, it is vital to limit a child's risk by remaining up to date on all preventive care. Please continue to schedule your child's yearly physical. You may send the physical with an updated immunization record via email.
Dentals- offices are closed for non-emergencies. If you did get to the dentist before school closures you may send documentation via e-mail.
Log College Middle School
Log College Middle School opened in September 1967 as a Junior High School serving seventh and eighth grade students. The school is named after the original school in Warminster, "Log College" established in 1727 by William Tennent, one of the original trustees of Princeton University. The school's mascot is the Colonial in honor of the first Log College.
Log College became a Middle School in 1991 educating sixth, seventh and eighth grade students. In 2000 the school was recognized by the US Department of Education as a National Blue Ribbon School. Log College currently serves approximately 630 sixth through eighth graders.
Musical Selection
Please click on the Soundcloud link below to hear a cello piece performed by student Ricky Ridpath. Ricky recorded three different parts separately and then sequenced them together to make it trio by one! Way to go Ricky!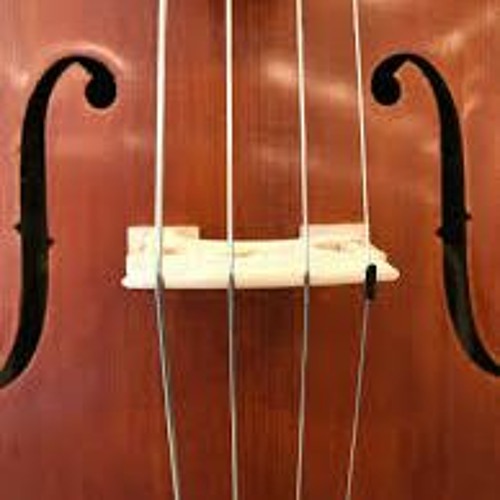 Gina Lenox
No.6 4.15 Ricky Ridpath by Gina Lenox