Happy September!! We have had a fantastic start to the new year! All the students came back and were amazed at the new renovations at Emery. They have loved the gym, library and all the classrooms. We have been so happy with the new additions and look forward to a wonderful school year.
Then we are excited about our new earlier school hours.. 8:15am-3:40pm. Please remember to have your children here early so they can get their Grab N Go breakfast and walk to class by 815. If your child arrives after 8:15 then parents need to walk them into the front office and sign them in.
Also, we are happy to welcome back lunch visitors this year. Starting this week, lunch visitors are welcome to come eat lunch with their children on Mondays and Fridays during the week. We know your children love seeing you at lunch time!
Then we can't wait to see you at Open House tomorrow, Tuesday, September 13th from 530 to 7. The teachers will go over their schedules, curriculum and Emery procedures. We love seeing our families on campus.
In October, we plan to have a Fall Skate Night on Oct. 12th from 6-8. More details to come in the October newsletter. Have a wonderful week and see you tomorrow night.
Warmly,
Dr. Michelle Merricks
¡¡Feliz Septiembre!! ¡Hemos tenido un comienzo fantástico para el nuevo año! Todos los estudiantes regresaron y quedaron asombrados con las nuevas renovaciones en Emery. Les ha encantado el gimnasio, la biblioteca y todas las aulas. Estamos muy contentos con las nuevas adiciones y esperamos un maravilloso año escolar.
Tambien estamos entusiasmados con nuestro nuevo horario escolar más temprano... 8:15 am-3:40 pm. Recuerde traer a sus hijos temprano para que puedan tomar su desayuno Grab N Go y caminar a clase antes del 8:15am. Si su hijo llega después de las 8:15, los padres deben acompañarlos a la oficina principal y registrarlos.
Además, estamos felices de dar la bienvenida a los visitantes del almuerzo este año. A partir de esta semana, los visitantes del almuerzo pueden venir a almorzar con sus hijos los lunes y viernes durante la semana. ¡Sabemos que a sus hijos les encanta verlo a la hora del almuerzo!
Estamos ansiosos por verlos en la Jornada de Puerta Abiertas (Open House) mañana, martes 13 de septiembre de 5:30 a 7:00. Los maestros revisarán sus horarios, plan de estudios y procedimientos de Emery. Nos encanta ver a nuestras familias.
En octubre, planeamos tener una noche de patinaje de otoño el 12 de octubre de 6 a 8. Más detalles por venir en el boletín de octubre. Que tengas una semana maravillosa y nos vemos mañana por la noche.
Sinceramente,
Dra. Michelle Merricks
Important Note: School Hours have changed for 2022-2023!
Emery has switched to an EARLIER start and dismissal schedule for the 22-23 school year.
The school day will begin at 8:15AM and end at 3:40PM.
Noticia Importante: El horario escolar cambiara para el año 2022-2023!!
Emery cambiara a un horario de inicio y salida MAS TEMPRANO para el próximo año escolar 22-23. El cambio empezara el primer día de clases, el 22 de Agosto de 2022.
El día escolar empezara a las 8:15AM y terminara a las 3:40PM.

IMPORTANT NOTE: VISTORS FOR LUNCH
We are excited to welcome parents/guardians back into our school for lunch!!! Visitors are welcomed every
Monday and Friday.
Please sign in at the front with an ID!!
PK -11:30-12:00 (Hunter & Cortez)
PK -12:05-12:35 (Quintanilla & Robles)
Kinder - 10:20-10:50
1st- 10:55-11:25
2nd- 11:30-12:00
3rd-12:05-12:35
4th- 12:40-1:10
5th- 1:15-1:45
Nota Importante: Almuerzo
¡Estamos emocionados de nuevamente dar la bienvenida a los padres/tutores a nuestra escuela para el almuerzo! Los visitantes son bienvenidos todos los
lunes y viernes
. ¡Traiga su identificacion a la officina principal!
PK -11:30-12:00 (Hunter & Cortez)
PK -12:05-12:35 (Quintanilla & Robles)
Kinder - 10:20-10:50
1ro- 10:55-11:25
2do- 11:30-12:00
3ro-12:05-12:35
4to- 12:40-1:10
5to- 1:15-1:45
Medication Drop-Off:
If you would like to drop off a medication for your child, please call the clinic to schedule an appointment at 281-855-9026. You can also email the school nurse at theresa.greenwood@cfisd.net.

Reminders about Medication:
A parent/guardian MUST bring and sign in ANY medication into the clinic. This includes creams, cough drops, inhalers, and other medications. Students may NOT bring it to school in their backpack.

Prescriptions must be within date and have the student's full name.
If it is an over-the-counter medication such as cough drops, Benadryl, Tylenol, it MUST be a brand new, UNOPENED bottle/bag.
Entrega de Medicamentos:
Si desea dejarle un medicamento a su hijo/a en la clínica, por favor llame a la clínica para hacer una cita al 281-855-9026. También puede mandar un correo electrónico a la enfermera a theresa.greenwood@cfisd.net.

Recordatorios sobre Medicamentos:

Un padre/tutor legal DEBE traer y firmar por CUALQUIER medicamento que deje en la clínica. Esto incluye cremas, pastillas para la tos, inhaladores, y otros medicamentos. Los estudiantes NO deben traerlo a la escuela en su mochila.

Las recetas deben estar dentro de la fecha y tener el nombre completo del estudiante.
Si se trata de un medicamento de venta libre, como pastillas para la tos, Benadryl, Tylenol DEBE ser una botella/bolsa NUEVA SIN ABRIR.
PARENT'S RIGHT To KNOW
NOTICE TO PARENTS
As a parent of a student at a campus receiving Title I funds, federal law allows you to ask for information about the certification of your child's teacher. You also have the right to request information about the qualifications of a paraprofessional providing direct services to your child. If you would like to receive this information, you may contact Tameka Pressley at 281-897-1349.
AVISO A LOS PADRES
Como padre o madre de un estudiante en una escuela que recibe fondos del Título I, la ley federal le permite pedir información acerca de la certificación del maestro de su hijo. Usted también tiene derecho a pedir información sobre las cualificaciones de un ayudante de maestro o paraprofesional que brinde servicios directos a su hijo. Si usted desea recibir esta información, puede comunicarse con Tameka Pressley llamando al 281-897-1349
Library News
Our library got renovated and got new furniture this summer. It is light and bright and beautiful! Be sure to stop by to see it when you come for Curriculum Night!
This year, our focus in the library is on helping students love non-fiction books. We want them to wonder and be curious! So, throughout the year, we will be highlighting some of our databases and books that introduce fascinating factual information!
This month check out this mystery animal book from Capstone!
https://site.pebblego.com/book/9781496631206?sqs=SQS9/2JY1x5/or2CGLAlPm7mA==
Finally, please look around your home. If you see any books with a library barcode sticker on them that have been hanging out for a while at your house, please bring them to the Emery Library. Even if they go to another CFISD school or the Harris County Library, Ms. McGinness will get them returned to the right place. We are hoping to get all our books back home so they can visit with new families this year!
Upcoming Library Events!!!!
Come check out our new library space during Curriculum night on Tuesday, September 13 starting at 5pm! When you come by, you can enter a raffle for a brand new basketball!
Mobile Library at Plantation Lakes Pool at Plantation Pt. and Vermillion Ct. on Saturday, September 24 from 9:30am-11:30am

Check out books, get a free book, a snack, a bookmark, and maybe a lollipop! Library
Noticias de la Biblioteca
Nuestra biblioteca fue renovada y obtuvo muebles nuevos este verano. ¡Es ligera, brillante y hermosa! ¡Asegúrese de pasar a verlo cuando venga a la Noche de Currículo!
Este año, nuestro enfoque en la biblioteca es ayudar a los estudiantes a amar los libros de no ficción. ¡Queremos que se pregunten y sean curiosos! Por lo tanto, a lo largo del año, destacaremos algunas de nuestras bases de datos y libros que presentan información fáctica fascinante.
¡Este mes echa un vistazo a este libro de animales misteriosos de Capstone!
https://site.pebblego.com/book/9781496631206?sqs=SQS9/2JY1x5/or2CGLAlPm7mA==
Finalmente, mire alrededor de su casa. Si ve algún libro con una etiqueta con el código de barras de la biblioteca que ha estado colgado por un tiempo en su casa, tráigalo a la biblioteca de Emery. Incluso si van a otra escuela de CFISD o a la biblioteca del condado de Harris, la Sra. McGinness hará que los devuelvan al lugar correcto. ¡Esperamos llevar todos nuestros libros a casa para que puedan visitar a nuevas familias este año!
Próximos eventos de la biblioteca!!!!
¡Venga a ver nuestro nuevo espacio de biblioteca durante la noche de Curriculum el martes 13 de septiembre a partir de las 5 p.m.! ¡Cuando venga, puedes participar en una rifa de una nueva pelota de baloncesto!
Biblioteca móvil en Plantation Lakes Pool en Plantation Pt. y Vermillion Ct. el sábado 24 de septiembre de 9:30 am a 11:30 am
¡Descubra nuevos libros, obtenga un libro gratis, un refrigerio, un marcador de libros y tal vez una piruleta! Biblioteca
A Little Note:
Please look around your home. If you see any books with a library barcode sticker on them that have been hanging out for a while at your house, please bring them to the Emery Library. Even if they go to another CFISD school or the Harris County Library, Ms. McGinness will get them returned to the right place.

Finalmente, busque en su casa. Si encuentra libros con el código de barra de la biblioteca que tienen tiempo en su casa, por favor de traer a la biblioteca de Emery. Aunque sean de otra escuela de CFISD o de la Biblioteca de Harris County, la Sra. McGinness los regresará a donde pertenecen. Esperamos tener todos nuestros libros de regreso pronto para que visiten nuevas familias este año!
If you enjoy our library activities, join our library schoology page! directions below:
únete a nuestra página de schoology! instrucciones acontinuacion:
E-Books:
Did you know that we are increasing our number of ebooks! Your student can check them out by logging into my.cfisd.net and then clicking on the library resources folder. Once in the folder, click on the blue lightbulb to go to our catalog.

From there you can access ebooks through Tumblebooks, PebbleGo, Capstone Interactive, and by searching ebooks in the catalog.

Sabía que estamos aumentando nuestro número de ebooks! Su estudiante puede consultarlos iniciando sesión en my.cfisd.net y luego haciendo clic en la carpeta de recursos de la biblioteca. Una vez en la carpeta, haga clic en la bombilla azul para ir a nuestro catálogo.
Desde allí, puede acceder a los libros electrónicos a través de Tumblebooks, PebbleGo, Capstone Interactive y mediante la búsqueda de libros electrónicos en el catálogo.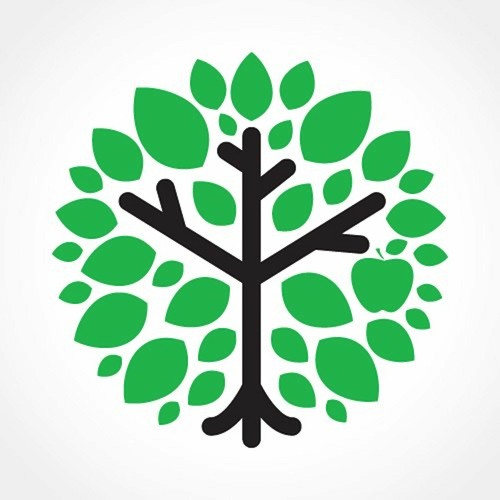 Core Essential Values
Core Essential Values
school contact information/información de contacto:
19636 Plantation Myrtles Dr., Katy, TX 77449

281-855-9080 (phone/telefono)
281-855-9380 (fax)
8:15AM-3:40PM
Tardies are counted beginning at 8:16.
Tardanzas seran contadas empezando las 8:16.