The Trekker Times
May 10, 2021
Principal's Pen
Dear Bishop Baraga Trekkers,
This weekend four of our second graders made their First Holy Communion. You can see their picture below. Mary Oller, Timmy Erickson, Lucy Whaley, and Mateo Raiche received the Eucharist for the first time. They have been preparing for this all year. What an important and special moment in the lives of these children. Let us thank God for the gift of the Eucharist and pray that these students and all of us remain close to Jesus.
With only four weeks remaining in the school year, we are going to celebrate our successful year by having a spirit day each of our remaining Fridays. This means students may wear their Trekker t-shirt and jeans every Friday for the remainder of the year. We have more Trekker t-shirts on sale in the office for $10 a piece.
I am attaching a letter from Bishop John to the bottom of this newsletter. I will also post it on SchoolSpeak. This is an update on the protocols for Mass for the Diocese of Marquette. The Bishop is rescinding the dispensation from attending Mass starting the weekend of Pentecost Sunday, May 22nd and 23rd, which means that Catholics in our diocese are back to being obligated to attend Mass in person every Sunday.
This Thursday, May 13th, is the feast of Our Lady of Fatima. In 1917 the Blessed Mother appeared to three children in Portugal. Their names were Lucia, Jacinta, and Francisco. Mary spoke to the children about the importance of prayer and repentance and asked them to pray the rosary daily to bring peace to the world. At the bottom of this newsletter I have posted a podcast that tells about a special miracle of Fatima. This miracle is called The Miracle of the Sun and was witnessed by over 70,000 people. If you are not familiar with the Fatima story, be sure to check out this podcast!
Have a wonderful week and God bless,
Angela Oller
2nd Grade First Communion
May Crowning
We took time out on Wednesday afternoon last week to have our May Crowning celebration and to say the rosary together as a school. We honor Mary in the month of May. She is our mother, our intercessor, and our model. Mary, Mother of God, be our mother too!
Teacher Pop Quiz
For Teacher Appreciation Week, our creative middle school students decided to honor their teachers by giving them what they apparently love best: a pop quiz. The students came up with questions to quiz their teachers to see how well they know their students. We're happy to report that Mrs. Michaud received the highest score, Mrs. DeLong hung in there, and Mrs. Sage filed a complaint as it wasn't an open-book pop quiz in the manner she regularly gives quizzes. This sure made for a fun afternoon activity! Great job, middle schoolers!
Fourth Grade Writing
The fourth graders are in the middle of a writing project. They are writing persuasive paragraphs about whether or not they think it is a good idea to have a class pet. Only Jack and Misha think class pets are not a good idea. Everyone else would love one!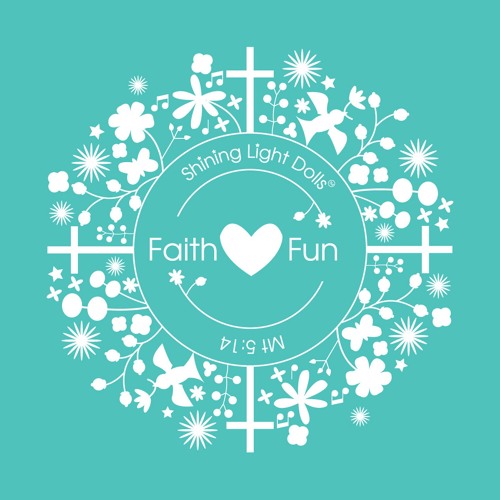 Shining Light Dolls
Ep. 18 Our Lady of Fatima by Shining Light Dolls
Bishop Baraga Catholic School
Principal: Angela Oller