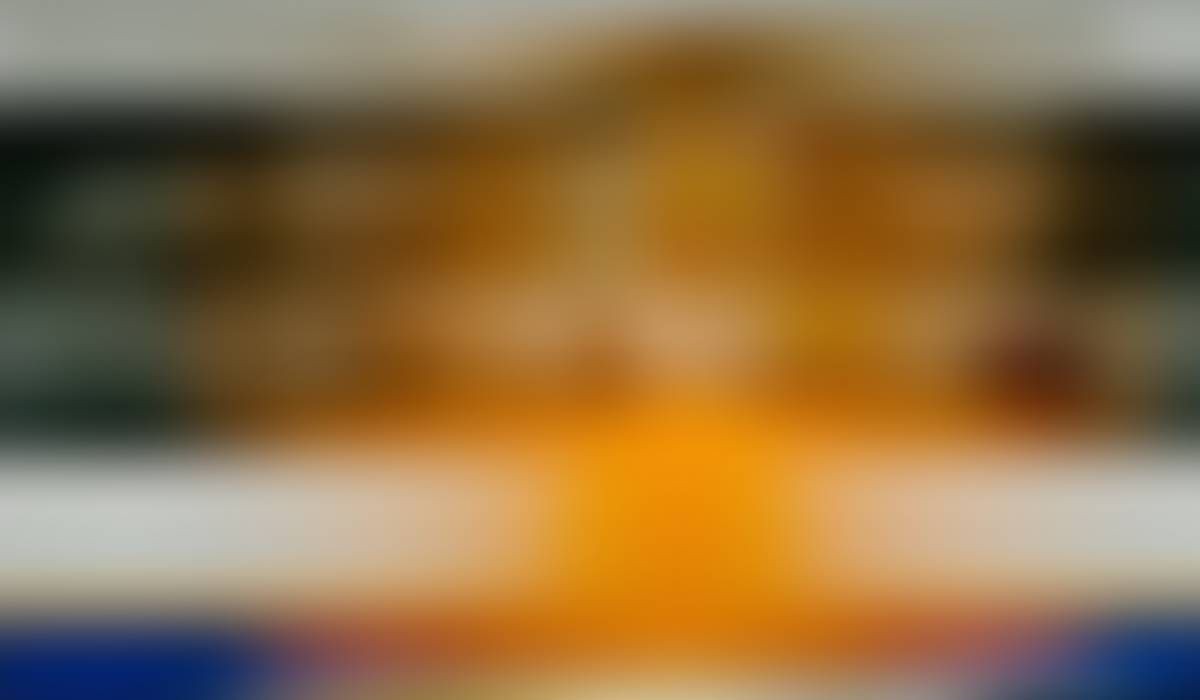 Burchell Newsletter
November 8th, 2022
Event Information
Friday: No School for Students (Teacher PD)
When?
Fri, Nov 11, 2022, 07:30 AM
Event Information
FAFSA Night
What you will need to do or bring:
A Federal Student Aid ID (FSA ID) for both student and parent

Social security number and driver's license numbers for parents and students

Parents income info for 2021 (WE's, IRS forms)

Info on cash, savings, investments; records of untaxed income such as child support income or veteran non-education benefits for parents and students.
When?
Wed, Nov 16, 2022, 06:30 PM
Event Information
Picture Retakes
When?
Wed, Nov 30, 2022, 07:30 AM
Important Opportunites for Both Students and Community Members!
The holidays are upon us and we are excited about the events, academic progress, and community involvement we have planned! As always, our vision is to provide hope through education, but such an ambitious and important vision is not completed by one person or one group of people. Rather, it's through a united effort of students, teachers, support staff, family, and friends that brings that vision to life. There are very important topics in this newsletter to improve student success. Since we have two programs, not all of it will pertain to your student, so be sure to skim through the entire Newsletter to find what is critical for you to know.

Free Thanksgiving Day Baskets!
November 21st at BHS
We will be distributing Thanksgiving baskets on November 21st at Burchell High School. All BHS families are welcome to drive up to the school and during school hours that day to pick up a basket, which includes a frozen turkey and ingredients for side dishes and dessert. Staff will be waiting to hand a basket straight to you in your car!
Parent Resources and Instructions to Help Track Student Progress
Academic progress: We are seeing so many students find success that they have never experienced before in their academic careers. Some students will learn more, accomplish more in a single quarter than they have the prior year. We hope you are hearing about that success when students come home every day, or see it on their digital school platform. You should also know if your student ever falls behind. If you don't know how to track your student's success on their program's platform week to week, follow these directions:
Tracking Summit Progress:
Go to this link: https://help.summitlearning.org/hc/en-us/articles/206951077-Parent-Experience-Overview

Follow the directions. This will log you in if we have an email address on file in Synergy.

If it does not work, please email Lisa Burke, lisa.burke@matsuk12.us. This will also provide us your email address if it is not in the Summit system.

Summit: Once on the platform, you will be able to view the platform as your student. If a student's assignment is Green, they are caught up and above 70%. If a unit or PFA is blue, they haven't started it yet or haven't reached the deadline. If an assignment is yellow, it is completed but below 70%. If it is red, the assignment has not been completed or submitted yet. All assignments can be fixed and made up over the course of the semester, but the more time passes, the more difficult this becomes. If a class has assignments in red at the end of the quarter or semester, the grade submitted will be an I for Incomplete.
Tracking ABLE Progress:
Every student has a unique Individualized Learning Plan, or ILP. Each ILP shows a student's number of credits, what they have completed for the year, and what their goals and plan are for each week, month, and quarter. A student's mentor can share the ILP with the parent, as long as the parent has a Gmail account and requests access. Once shared, you will receive an invite through your Gmail to open the ILP. It will be easier to do this if you also download the Google Drive and Google Sheets apps to your phone, if accessing by a phone.
Do you Have a Burchell Story to Share?
Give us your Testimonies about Student Success!
The school district would like to help us promote the mission of our school by producing advertising so that more community members understand what we provide as an alternative high school. We are very proud of our purpose, our options, and our positive culture, but not everyone knows what we do. If you would like to provide a written testimonial for our website and/or a flier, or would like to record your testimonial for a video advertisement, please click on the link below:
End of the Semester Incentive: Avatar 2 in 3D
Blue Line Celebration
We are going to the movies in December! All students who are caught up with all of their classes in Summit and ABLE will qualify to see Avatar 2 in 3D. Food and snacks are included, and students can bring money to buy their own movie treats. Permission slips will be sent home. It is critical that all students who are behind have a plan to get caught up now.
Grand Opening Offer for BHS merchandise: 25% Off Everything! Limited time offer
Next meeting: November 16th
We are excited to restart our Community Coaching at Burchell! In addition to teacher mentoring, the Community Coaching program aims to bring in mentors from outside of the school who are experts in their own fields and careers. Students are matched up with mentors based on their career interests. The community coaches meet with their assigned students in small groups at Burchell once a month from October to April to discuss relevant topics to jump-start future plans and dreams. Ultimately, the best way for a community member to make a difference in students' lives is to take the time to talk to and coach them directly.

We are also looking for more community coaches. If you would like to participate and bring your expertise in your field or career to our program, we would love to add you. Here is a summary of the program, along with the requirements, dates, and the volunteer form. All community coaches must submit a background check to the front office.
Community Coach Overview with dates and instructions
Alaska Safe Children's Act (Erin and Bree's Law)
Classroom Presentations: Oct. 20th - Dec. 1st
The mission of the Mat-Su Borough School District is to "prepare all students for success." In order to be successful, students must be safe. To increase awareness and reduce the prevalence of sexual violence, Alaska has passed legislation called the Alaska Safe Children's Act or Erin's and Bree's Law.
AS 14.30.355 (Erin's Law) requires that the governing body of each school district adopt and implement a policy, establish a training program for employees and students, and provide parental notices relating to sexual abuse and sexual assault awareness and prevention for students enrolled in grades kindergarten through twelve.
AS 14.30.356 (Bree's Law) requires that the governing body of each school district adopt and implement a policy, establish a training program for employees and students, and provide parental notices relating to dating violence and abuse in grades seven through twelve. A training program adopted under this section must emphasize prevention and awareness.
This is to let you know that your child's class will be receiving age-appropriate lessons on child sexual abuse and assault prevention education as required under the state's Alaska Safe Children's Act. In addition, your child will also be receiving age-appropriate information on dating violence and abuse prevention.
The curriculum and materials have been approved by the MSBSD School Board with input from an advisory committee comprised of parents, students, community, and school staff members and meets the requirements of the Alaska Safe Children's Act. We will be providing these lessons during 2nd period on October 20th for five Thursdays.
If you do NOT want your child to receive the instruction under the Alaska Safe Children's Act, you must email the school principal requesting that your child be excused from these lessons. If you have any questions, please call our school counselors at 907-864-2600.
Grades, Incompletes, and Make-up Opportunities
Quarter 1 Grades
Grades are posted this week in ParentVue for Quarter 1. At Burchell, students can only earn A's, B's, C's, or I's. In ABLE (our credit recovery program) a student does not recieve a grade until he/she completes a course. In Summit, a student does not recieve a grade until the grade is at least a C by the end of the quarter or semester. If the grade is below a C, then it is recorded as an Incomplete. While a student can make up an Incomplete, it will eventually turn into an F if it is not made up.
How to Make up Grades
Summit Students are allowed to catch up on work up to four days a week in SDL (Student Directed Learning Time) and 4 C's. Starting Monday, the 24th, students can also sign up for tutoring after school. Once a student raises his/her grade to a C, then he/she will need to request a Change in Grade form from the registrar. Once this is signed off, their grade will be officially changed from an Incomplete to a letter grade.
It is best for students to begin catching up on any incomplete courses now while the material is still fresh in their memories!
Feel free to email or call if you have any questions.
Summit Counselor: lisa.burke@matsuk12.us
ABLE Counselor: natasha.kemp@matsuk12.us
LEAD After-School Showcase and Quarter 2 Classes!
Sign up for Quarter 2 LEAD After-School Classes Here!

Thank you to everyone who participated in our Title 1/After-School Showcase! It was a great hit and students had a lot of fun showing off their skills. We hope even more people show up to our next showcase in December!
On display at the December showcase will be Quarter 2 classes that begin on Monday, October 24th. Here are the classes that students can sign up for:
ONE Health - An adventurous take on health, full of field trips and activities! (Counts as health credit)
Poetry - An English elective designed for poets and poets-in-training!
Pottery - Learn how to use the pottery wheel and let your imagination go wild!
Robotics - A science elective that prepares students for engineering and competition.
Culinary Arts - Learn how to cook, use recipes, and the importance of precision!
Tutoring - Get caught up or recieve extra help four days a week with a tutor teacher.
LEAD AFTER-SCHOOL IS MONDAY-THURSDAY FROM 1:45 PM - 4:00 PM at Burchell High School.
!!! ATTENDENCE IS CRITICAL !!!
*** DUE TO CONTINUED BUS CANCELATIONS, AFTER-SCHOOL BUSING IS CURRENTLY UNAVAILABLE. ***
Once we know more about the situation, we will send out notice to all parents and students.

Quarter 2 class: Monday Oct. 24th - December 15th
- 1:45 - 2:18 Supper (free) and open gym
- 2:20 - 4:00 Classes meet
Title 1 Compliance - Parent Notification
In Alaska, in accordance with the Every Student Succeeds Act (ESSA) of 2015, district Title I, Part A schools are required to provide timely notice to parents when students have been assigned or taught for 4 or more consecutive weeks by a teacher who does not meet applicable state certification or licensure requirements at the grade level(s) and subject area(s) in which the teacher has been assigned. ESSA Sec. 1112 (e)(1)(B)(ii) Click HERE to find a list of teachers that are currently teaching in an area that they are working to get certified in on our District website
If you have any questions or concerns, please feel free to reach out to your building Principal.
DAN HIETALA
DAN is using Smore to create beautiful newsletters