Banana Agave Smoothie
Recipe for Submission to New Year's Eve Recipe Exchange
Ingredients
1 Cup of Plain Fat-Free Yogurt
1/3 Cup of Fresh or Thawed Frozen Bluberries
2 Teaspoons of Light-Colored Agave Nectar
1 Chilled Sliced Ripe Banana
Preparation (5 Minutes Once Ingredients Have Thawed)
1. Prepare all ingredients for blending. Remove one banana from the refrigerator and slice into chunks with a width of about one inch. Remove 1/3 cup of blueberries from the freezer and allow to thaw for 20 minutes.
2. Combine all ingredients into the blender. Process for approximately 2 1/2 minutes or until smooth (whichever comes first).
New Year's Eve Recipe Exchange Fundraiser for Wounded Warrior Project
Thursday, Dec. 31st, 7-9pm
501 5th Avenue Northeast
Saint Petersburg, FL
Submit your favorite recipes by December 15th for a chance to win a luxurious dinner at the luxurious Vinoy® Renaissance St. Petersburg Resort & Golf Club with the winners of each category and two celebrity chefs. Those who have submitted the winning appetizer, salad, main entree, beverage, and dessert recipes will be invited to the dinner, which will be held on New Year's Eve. Cost for submission: $10. Proceeds benefit the Wounded Warrior Project.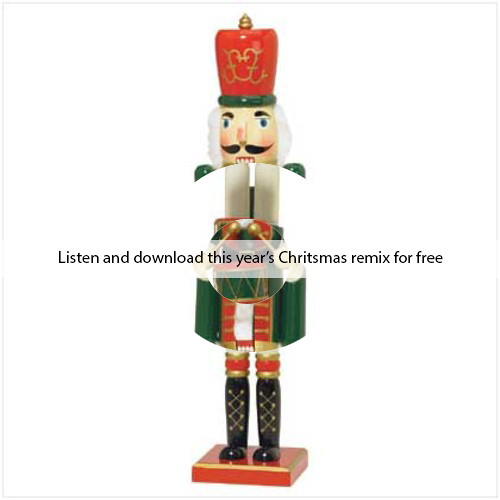 Vladas Nightingale
Vlad Solovjov - Dubstep Christmas by Vladas Nightingale