Cobra Krames on Sway In The Morning
Live Mix on Sirius XM Shade45 with Sway Calloway
Biography
Cobra Krames hails from Brooklyn, NY and has played nearly all of the biggest nightclubs and exclusive lounges in NYC to the most gritty, underground raves and warehouse parties that his label Gold Whistle hosts on a regular basis to date. His Gold Whistle crew throw some of the most successful electronic music parties in NYC and all the while pumping out a high volume of quality productions and being heavily involved in the underground hip-hop scene in NYC at the same time.

Cobra Krames' productions have been featured on Earmilk and Do Androids Dance and have been played by everyone from Diplo to Drop the Lime and TWRK (DJ BENZI & DJ ESENTRIK) and in 2014 was featured as a guest DJ on Sirius XM Shade 45 / Sway In the Morning for a guest mix, a huge honor for hip-hop and electronic music DJs.

Although most of Krames' music is generally described as bass music, his releases showcase a mastery of production involving sampling of a variety of genres from dancehall, hardstyle, dubstep, hip-hop to trap blended together designed to provide ammunition for a quality club or festival experience in his high-energy DJ sets. Many who have seen him perform can attest to his legendary ability to cater to anyone from the pickiest bottle-service crowds in NYC to young ravers and sometimes both in the same audience managing to keep everyone happy and dancing.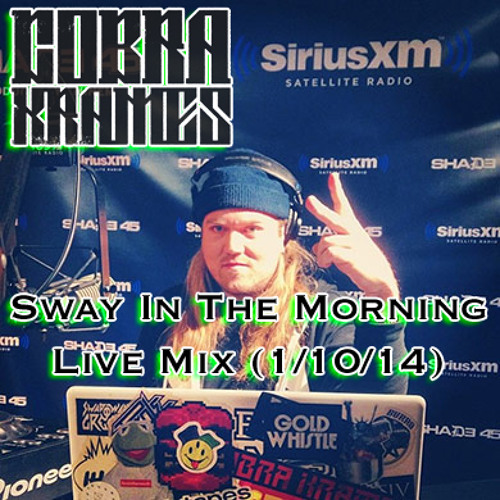 COBRA KRAMES
Cobra Krames - Live on Sirius XM @Shade45 - #SwayInTheMorning by COBRA KRAMES