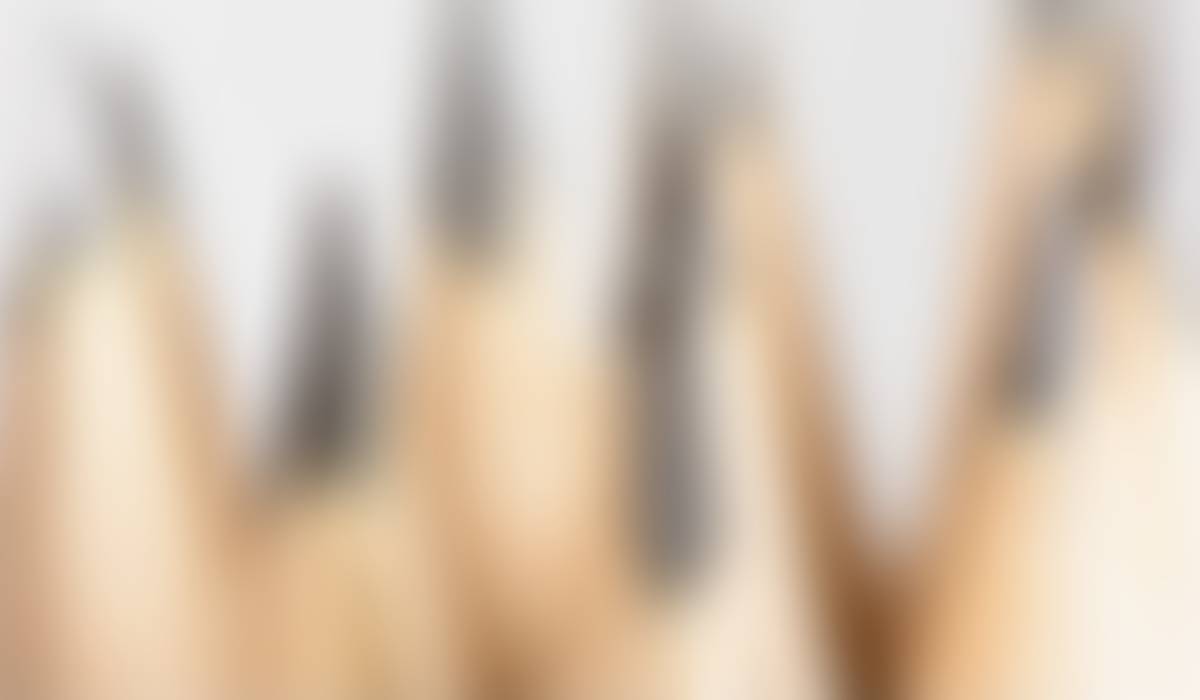 School Pointes
Rehearsals for the Grosse Pointe Schools Theatre Camp production of "The Wizard of Oz" were in full force this week in preparation for July 1 performances. Pictured is music director Heather Albrecht rehearsing "Follow the Yellow Brick Road" with cast members.
Summer Theatre Camp brings magic of Oz to stage
It takes heart, courage and a lot of brain power to pull together a show with a cast of 58 in nine rehearsal days.

Director and choreographer Michelle Stackpoole, music director Heather Albrecht and producer Sarah Duffield – all teachers in the Grosse Pointe Public School System – are accomplishing this incredible feat to present the Young Performers Edition of The Wizard of Oz, a presentation of the Grosse Pointe Schools Summer Theatre Camp.

Performances are Friday, July 1, at 10 a.m. and 7 p.m. at the Christian A. Fenton Performing Arts Center at Grosse Pointe North. Tickets are available at Posterity Gallery on Kercheval in the Village or at the door 30 minutes before showtime.

School ended Friday, June 17, and the summer camp kicked into gear on Monday with auditions.

"The kids didn't even know their roles until the end of Tuesday," Michelle said.

Daily rehearsals until 12:30 p.m. focus on blocking the large numbers when the entire cast is present, she explained. The lead characters are encouraged to remain through the afternoon to rehearse individual scenes and solos.

The students say they are ready, even if there are still lines to be memorized, dances to choreograph, costumes to be made -- and even a new cast member, Lucy, to add to the production during next week's rehearsals as Toto!
Many of the lead actors are veterans, having performed in their middle school productions.

Ellie Sahutske, a rising ninth grader at Grosse Pointe South who plays Dorothy, said her favorite part of participating in the show is "doing it with my friends."

She said she is already telling everyone she knows to come to the show.

Verity Suson, who is going into seventh grade at Pierce next year, says her favorite part of playing the Wicked Witch is getting to "act spooky and laugh psychotically." She also enjoyed acting out the witch's famous "I'm melting" scene during auditions.

Rhys Ulferts, who plays the Wizard, says his favorite part is "yelling 'Silence!' with such power. I think that will be fun." The future Brownell seventh grader says his "brain has gone on full memorization mode" so he is ready for the performance on July 1.

Sage Suson, who is going into ninth grade at South, is looking forward to singing "If I Were King of the Forest" as the Lion, and plans to imitate the famous movie version when the Lion "sings with a vibrato that sounds like a machine gun."

Isaac Brenner, also a future ninth grader at South, plays the Tin Man.

"It's a fun part," he said. "It's been a lot of fun. It's going to be a great show."

A veteran of 15 shows, Isaac said he already has his lines memorized.

Oscar DeLuca, who is going into eighth grade at Brownell, says the Scarecrow is a fun part to play. He, like his fellow performers, hopes to continue theater throughout middle school and in high school.

Catie Juip, a rising eighth grader at St. Paul Catholic School, plays Glinda. She says she was a little surprised to get the part because there were so many people auditioning.

Her favorite part of being in the show is "the magic of it."
The show is magic for the director, too.

"I love this show," Michelle said. "This was the very first play I was in when I was 10 or 11. It was the 50th anniversary that year of The Wizard of Oz and I have so many posters and memorabilia. I was literally obsessed with it. … I love the magic of it. I love the music of it. I think I could do the whole thing without a script in my hand. I just know it like the back of my hand."

Speaking of magic, Michelle said while they can't pull off hot air balloons or flying monkeys, there's a lot they can achieve through video projections working closely with the PAC's production crew.

"People have to come to see the magic," Michelle said. "It's really amazing to see what these kids pull together in nine rehearsals."
Kristina Kaiser, back row on far left, poses with North's 2021-22 varsity cheerleading team.
Three cheers for North cheerleading coach
Congratulations to Grosse Pointe North's varsity cheerleading coach, Kristina Kaiser, who was named Macomb Area Conference Coach of the Year for the fourth consecutive year.

In fact, having served as North's JV cheerleading coach from 2008 to 2018, she achieved this distinction each year since she was named head coach of the varsity squad.

Kristina started cheerleading in third or fourth grade with the Red Barons and continued through college. She attended North, graduating in 2004, and majored in business marketing at Northwood University, where she was a member of the cheerleading team for three years.

When she moved back to Grosse Pointe, her best friend from high school, Lisa Kline – now a math teacher at Grosse Pointe South – had taken over the JV coaching position at North and asked Kristina to come help.

Kristina leaped at the opportunity to join her friend and former cheerleading teammate and co-captain and return to North as a coach. The two remained together until Lisa accepted a teaching position at South.

Kristina's goal when she took over North's varsity program was to move from MAC Gold to MAC Blue, which she did within two years after winning the MAC Gold Division 1 championship in 2020.

"I was really proud of that," she said. "It was the first time North had ever been in the MAC Blue."

The secret to her success, she says, is focusing on relationships more than winning.

"I'm not a coach that's hyper focused on winning," she said. "Obviously I love to win – why else would I coach? – but I really love building relationships and friendships and sticking with people and seeing how they do and cheering them on," she said.

Coaching at her alma mater is another plus.

"It's fun to be able to coach at the school I graduated from," she said. "I think it means a little bit more when you have ties to the program. It got me started so I want that same love and passion for the girls that I coach now. I want them to have the same feeling about the school they graduated from years after they graduate."
Subscribe now to stay in touch
If your last child is graduating this year and you would like to continue to receive School Pointes to stay in touch with what is happening in the district, click on the "Follow" button or email info@gpschools.org.

School Pointes will be on hiatus for two weeks. Look for your next issue on Friday, July 15.
Alumni Through the Decades
Jeff Smith and Lisa Vallee-Smith
Class of 1978
Grosse Pointe North High School


Jeff Smith and Lisa Vallee were in the same group of friends as freshmen at Grosse Pointe North High School, but they didn't start dating until senior year.

"We were at a party at my best friend's house in her backyard," Lisa recalled. "Jeff and I just started talking and that was it. He invited me to homecoming, but he didn't invite me until 36 hours before the dance."

Jeff's recollection was a bit different.

"I think it was four days before homecoming," he said. "We were in her brown Pinto and I said, 'Would you like to go to homecoming with me?' What really established the relationship was she looked at me and said, 'What took you so long?' I just assumed she was going to go with me so what's the rush?"

They continued dating on and off through college. Jeff attended Michigan State while Lisa initially ventured off to school in southern Indiana, later opting to move back to the Detroit area and attend Wayne State University, where she earned a degree in journalism and communications.

After graduating, they each went their separate ways to focus on their careers. Jeff got an opportunity to move to New York City and work in television at CBS, while Lisa started her career in public relations in Detroit at Detroit Renaissance, formed in 1970 by such distinguished business leaders as Henry Ford II, Max M. Fisher and A. Alfred Taubman.

"It was really incredible for that to be my first professional experience," Lisa said.

Coincidentally, it was the same friend from North who hosted the summer party who brought the two together again, this time for good.

"Lisa came out to visit her and then when we saw each other, that night we decided to really start dating again," Jeff said. "It was immediate. I basically said, 'Are you ready to settle down?' We were 30-ish."

The two debated between New York and Detroit, ultimately deciding on New York. Jeff moved from CBS to Crain Communications, helping the company form its NYC business, and Lisa took a double demotion and a salary cut to work in a public relations firm in New York, which turned out to be an amazing experience, she said.

They married in 1992 and decided to move back to Grosse Pointe when it was time to start a family. Their oldest son, Gerard, was born in 1994, followed by Christian in 1997.

While Jeff left Crain Communications when the couple moved from New York, chairman Keith Crain called him to ask if he had anything lined up in Detroit. Jeff said no and Crain offered him a position as president of a new non-profit, the American Automobile Centennial Commission, formed to celebrate the 100th anniversary of the American automobile industry. Over the next few years, Jeff helped organize over 100 events around the country. Highlights of the experience included a black-tie event at Cobo hosted by comedian Jay Leno.

After that opportunity wrapped up, Jeff went into the financial services industry and formed his own wealth management company, Woodworth Financial. He continued this for nearly 20 years, until he was diagnosed with Stage 4 metastatic prostate cancer.

"Managing people's money is a full-time job, so ethically I didn't think it was appropriate while I was going through chemo to have people's life savings with me," Jeff said. "So, I sold the firm in 2016 and focused on getting better."

While the doctors initially gave him three to four years to live, Jeff is currently in remission and is participating in a clinical trial with MD Anderson Cancer Center.

"My undergraduate degree from Michigan State was in physiology with a minor in psychology," he explained. "I was ready and open to all kinds of healing – both what was directed by the University of Michigan as well as what I could find on my own. There was a whole discovery of modern science which I used, along with ancient nutrition, meditation, ancient spirituality. Combining the ancient and the modern together really helped things."

Jeff decided to put his business, financial and health experience together and formed a company called Raising My Game, which focuses on health, wealth, relationships and business, and employs techniques such as team and one-on-one coaching and "conversational intelligence" to build trust and innovation.

Lisa, who founded her own public relations company, Airfoil, 22 years ago, is "on the leading edge of retirement." She still serves as Airfoil's chairman, but is in the process of a buyout, having seceded the firm to a long-time associate. She plans to stop working full time by the end of the year.

Jeff and Lisa have always been interested in philanthropy, so over a decade ago they created a family foundation called the Smith Family Foundation.

The foundation benefits non-profit organizations involved with education, healthcare, poverty, children and the city of Detroit, Lisa said, with some larger contributions made to Ascension St. John Hospital, in particular its neonatal intensive care unit.

Jeff and Lisa reflect fondly on their experiences with the Grosse Pointe Public School System – Jeff at Mason Elementary and Parcells Middle School and Lisa at Barnes and Brownell Middle School before they met up at North.

"Our dearest friends in the world are people we know through the schools, particularly North," Lisa said.

Her advice to young people, whether pursuing college or launching their careers, is to nurture friendships and always make new friends.

Jeff advises to "trust your instinct and find a teacher or a counselor you feel good about who can serve as a mentor."
Nominate your favorite GPPSS couple!
GPPSS Communications
Our Vision: One Inclusive Community Learning Together
Our Mission: Cultivate Educational Excellence By:
Empowering Students
Valuing Diversity
Inspiring Curiosity
Pushing Possibilities