☕️ Busy? Here's the TL;DR
Use a school newsletter to put families at ease before back-to-school.
Create a virtual "Meet the Building" & introduce spaces, procedures, & people.

Back-to-School is an anxious time, for all!

But you can put a school newsletter to work helping families, faculty & staff all feel at ease. Kids (and their parents) are worried about the transition, about getting lost, about making friends, getting along with the teacher, knowing who and where everything is. A Meet Your Teacher template is the perfect way to address some of those classroom worries.

But what about the rest of it?

Meet our Meet the Building Template 🏫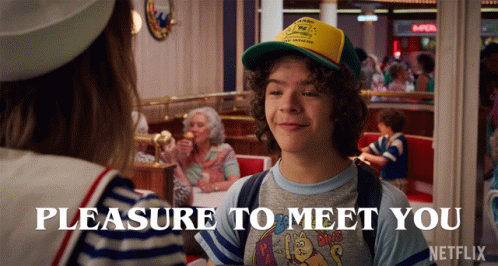 What better way to welcome new families, faculty & staff than with a virtual building tour?!
Start by letting families know what the procedures are when students arrive each morning.
Next, give everyone a peek at some of the key spaces in the building.

Those might include:
The gym
The play yard
The auditorium
The lunchroom
The library

You might even consider a picture of the bathrooms, which can be a real source of anxiety!
In addition to new spaces, include new faces they'll see, too.

Use your Meet the Building newsletter to introduce students to the building maintenance and cafeteria staff. They are an integral part of your community and merit the respect of families from Day 1.
And of course there's you, the principal. Take some space for yourself, as well 🍎