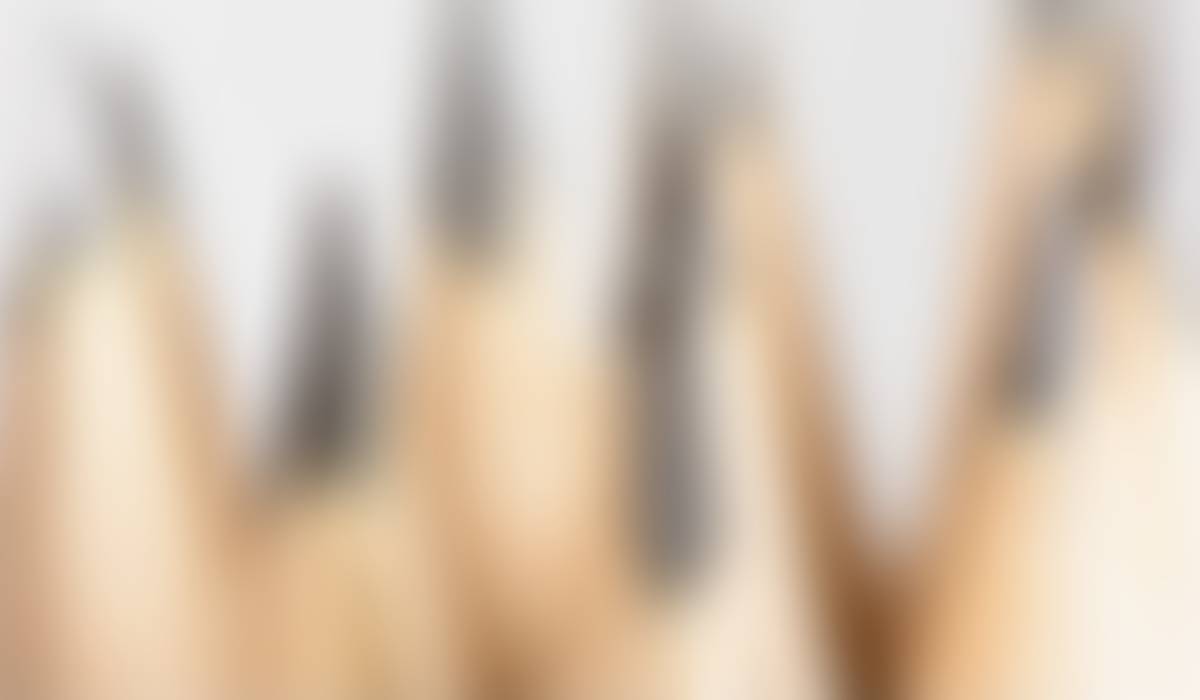 School Pointes
April 8, 2022
Second graders Shea Goddard, left, and Antonella Long make elephant toothpaste during Science Day at Richard.
Fun with science
Gooey oobleck. Exploding toothpaste. Invisible ink that magically appears in different colors.

Students at Richard Elementary transformed into scientists on Thursday to conduct fun, hands-on experiments while learning about chemical reactions and changes in molecular structures during Science Day, a free program hosted by Thermo Fisher Scientific, an analytical laboratory instrument manufacturing company.

Students discovered that oobleck, made up of corn starch and water, is not only fun to play with, it is a non-Newtonian liquid that acts like a solid while under pressure but flows like a liquid when at rest.

Another substance the children got their hands on was "elephant toothpaste," made up of soap, food coloring and 6 percent hydrogen peroxide and potassium iodide.

When students poured these ingredients into a plastic bottle, the substance bubbled up and foamed out of the container. They learned this is called an exothermic reaction.

For the invisible ink experiment, the students wrote secret messages with a Q-tip in baking soda. Spices like cinnamon, cumin and curry, when applied on top, caused a chemical reaction, causing the writing to magically appear.
Anastasia Kotsis, a biochemist and 18-year employee of Thermo Fisher Scientific, poses with her daughter, first grader Katerina, during the oobleck experiment.
This day of demonstrations and exploration is part of Thermo Fisher's STEM outreach to schools. Anastasia Kotsis, whose daughter is a first grader at Richard, facilitated the visit last year and the event was so popular, the group returned this year to entertain all grades over the course of the day in the gymnasium, where tables were set up like lab benches and the young scientists donned gloves and aprons to conduct the experiments themselves and witness the results.

"We love doing this," Anastasia said. "We love watching the kids get excited about science and watching their reactions."

North senior Lotus Lloyd, second from right, led Wednesday's presentation on how media influences identity.
Students at Grosse Pointe North had an idea – to organize an event open to all students and staff members that would create a welcoming space to explore topics of interest to the school community.

They decided to call it IDEA Week. Idea stands for Inclusion, Diversity, Education and Allyship.

The second annual IDEA Week took place April 25 to 29 after school in North's library. Members of the school's Diversity Club and Social Justice League joined forces over the past few months to plan the event. While IDEA Week was student led, it was supported by staff members, including social worker Lauren Klein, adviser for the Diversity Club, and math teacher Bradley Smith, adviser for the Social Justice League.

The theme for the week was identity, beginning with exploring individual identity and ending with cultural identity.

On Monday, students created identity maps to learn about identity as a concept and to better understand their own identity as it related to themselves, the people around them and society.

On Tuesday, they held communication circles focused on how individual identities impact and influence friendships.

Wednesday was a presentation on how media – in particular social media – shapes, affects and represents our lives.

Thursday's topic was intersectionality and featured a virtual visit from Grosse Pointe South alumnus Harry Susalla, who facilitated a presentation about intersectionality, its history and its applications.

The week culminated on Friday with food celebration, which took place outdoors in Cooper's Square. Students enjoyed snacks and stories about the culture behind some of their favorite dishes.

The activity that had the biggest impact on IDEA Week committee member Kiera Royals was identity mapping.

"Personally, even though I'm part of a club that introspects quite often, I don't really think too much about my past and how it shaped me," the North junior said. "So, doing those identity maps showed me that I have a lot of hobbies and sentimental items. It reminded me of moments in my life that shaped me into who I am today."

Among other highlights, she particularly enjoyed how the week as a whole represented "a nice change of pace from the classic school environment, to not only relax, but enlighten ourselves further while growing as individuals who are more in tune with their identity."

A major takeaway was the value of participating in small discussions to engage not just with fellow students, but also with other organizers and teachers.

"It is a really great thing to see attendees laugh and get along while also being a part of it and know you are the one who helped make it possible," she said.

Junior Annabelle Julien also served on the planning committee. She described how the process was led by students with the help of teachers and faculty advisers, with the central theme of identity emerging to make the week as a whole more cohesive.

"Everyone has some sort of identity or something that defines who they are," she explained. "From there we established where identity comes from and broke it into different days that could explore all the different forms and aspects of identity."

Annabelle believes the school community benefited from the event "because we were able to educate people who might not normally come to our club about diverse topics that they might not have thought to learn more about otherwise."

Her biggest takeaway was "the complexity of identity and all the different aspects and factors that make up who we are as people. I believe the experience led me to reflect on my life and the life of people around me, and it's made me more considerate and compassionate towards all people."
Sailing away ... to the national championship
South sailors came one step closer to Baker Nationals when they scored a perfect 11-0 during the Michigan qualifier in early April.

Grosse Pointe South's varsity sailing team had a strong showing at the spring regatta.

The Michigan qualifier for the Baker Team Race National Championship was held four weeks ago. The top four teams in the state advanced to the regional qualifier. South was undefeated in the event with a final score of 11-0.
The regional qualifier, which covers a 10-state area, was held last weekend. The top two teams advance to the national championship in Seabrook, Texas. South came in second place with a record of 12-3, narrowly missing the win by only one point.
This is the second consecutive year South has headed to the national championship as the top team in the state and a solid Top 20 high school sailing team in the country.
Math adds up to success for Pierce students
Pictured, from left, are math winners Alex Hess, Ian Bresser, Max Coats and Alex Foote.
Honors math students at Pierce Middle School recently participated in an online math competition hosted by MathCon. Students compete against their grade level peers on a test covering mathematical topics including algebra, geometry, combinatorics and number theory. The competition draws over 500,000 participants from across the U.S. and Canada.
Students who scored in the 92nd percentile and above were invited to participate in a final competition in Chicago.
Qualifying for the competition on Saturday, April 30, were eighth grader Alex Foote, seventh grader Alex Hess, and fifth graders Ian Bresser and Max Coats.
'Ferry Friends' get crafty
Students in Julie Walkley's class create can vases to brighten people's day. (Spoiler alert: moms in the classroom can look forward to special arrangements on Mother's Day.)

Whether appreciating a favorite teacher this week during Teacher Appreciation Week, nurses during National Nurses Week May 6 to 12, or Mom on Mother's Day this weekend, students in Julie Walkley's special education classroom have the goods.

In fact, these crafty kindergarten through second graders have been creating special gifts all year, from holiday gifts to merchandise to see at Parcells' and Grosse Pointe North's craft fairs.

"We've named ourselves the Ferry Friends," Julie said.

At Christmas time, for example, the students made ornaments, wreaths, notecards and gift cards.

For Valentine's Day, they made can vases to surprise senior citizens when they woke up to a pretty flower arrangement in their room. Julie said she received a ton of notes from grateful seniors.

This surprise for the seniors was part of acts of kindness the students have been doing "to brighten people's day," Julie said – made possible due to a generous donation from JoAnn Fabrics.

The class doesn't forget about spreading these acts within the district. Other beneficiaries included staff members during Ferry's Day of Awesomeness and students at the Community Campus and other special education classrooms.


The students' handiwork will be on full display at the Community Luncheon at Ferry on May 25; the class has been enlisted to create centerpieces.

Thanks to the donation from JoAnn Fabrics, Julie said they have a wide array of colorful vases at their disposal and are hard at work.

"It's all very eclectic and springy looking," she said, adding the gilding on the lily will be the district's 100th anniversary logo.
In Lauren Nixon's math classroom are class posters from her years at North.
ALUMNI THROUGH THE DECADES
Lauren Nixon

Grosse Pointe North High School
Class of 2008

During Teacher Appreciation Week, math teacher Lauren Nixon reflected back on her appreciation for her own teachers when she was a student at Grosse Pointe North High School.

Lauren graduated from North in 2008 and returned for the 2013-14 school year when she was hired as a math teacher, replacing longtime teacher Gary Bennett.

Gary, who still coaches for North's girls' varsity basketball team, was Lauren's math teacher her senior year.

"I had a great experience with him," she said. "What I really appreciated about Gary is that he prepared you not only for honors and AP math, but for college as well."

Other former teachers still at North when she returned included Kate Murray, her English teacher, now principal; Katy Vernier, her class adviser, now assistant principal; Michelle Davis, her tutorial teacher, now athletic director; social studies teacher Dan Gilleran, the faculty adviser for North's Diversity Club while Lauren was a member; and math teacher Jessica Roman, the faculty adviser for Willow, a women's leadership club Lauren also joined.

Counselor Brian White served as Lauren's counselor since she was a sixth grader at Parcells Middle School; Brian transferred to North just in time to serve as her high school counselor her freshman year.

"It was very gratifying for me to get hired," Lauren said. "I always had a good relationship with my teachers. I always really appreciated what they did, so it was really cool to come back to the school I went to and get to teach among my old teachers and staff members I always admired and thought of as mentors."

There were some adjustments, however, transitioning from student to colleague. For example, she remembers running into Andy Montague, her English teacher freshman and senior years.

"I'd see him in the hallway and say, 'Hey, Mr. Montague, how're you doing?' He pulled me aside and said, 'Lauren, you can call me Andy now.'"

Lauren didn't always know she wanted to be a teacher. She had a passion for architecture – one of her favorite classes at North – and was unsure of her major her freshman year at Michigan State University.

She also had a passion for coaching and being around kids. Growing up in Grosse Pointe Shores, she swam with the GPS Sharks swim team and served as a lifeguard at the Shores swimming pool through high school. When she aged out of swimming with the Sharks, she became a coach.

Lauren swam for four years at North, helping two relay teams qualify for states. She also played four years of lacrosse, serving as captain, and going on to play lacrosse all four years at MSU.

Ultimately Lauren decided to pursue teaching and declared math as her major.

While Lauren always excelled at math, it "is the subject everyone says they're bad at," she said "What inspired me was to change the mindset of students, whatever level of math they're in."

Lauren graduated from MSU in 2012 and completed her required year of student teaching at Harper Woods Middle School. When that wrapped up in May, she started working as a substitute teacher for the Grosse Pointe Public School System, primarily at North and Parcells. She also worked at North as an assistant coach for the girls' lacrosse team.

She continued to coach for the lacrosse team after she was hired as a full-time teacher at North, stepping into the head coach role her second year. She hung up the whistle last spring, as the commitment combined with her commute to her home in Plymouth made it challenging to spend time with her family, including her stepdaughters, Leyla, 14, Ellie, 8, and Lennon, 5.

Since returning to North, Lauren says not a day has gone by that she has regretted working there.

She credits much of that to Principal Kate Murray's leadership.

"Working with Kate as my administrator is really motivating," she said. "I was a struggling English student and at the time she motivated me and believed I could do well. I got that same feeling when I was hired as a teacher. I feel like she motivates our staff to try stuff. That's what I appreciate about Kate. We're not limited. She wants us to explore different ways to teach our students best."

Her advice to anyone pursuing education is to stick with it.

"You may not find the right school right away, but don't let that get you discouraged. I truly believe if you find your fit, it will work out," she said.

She also suggests finding a mentor.

"Teaching is meant to be collaborative. You're meant to join heads with other people in your building to bounce ideas off. Try to network with other teachers in your building. It doesn't even have to be someone in your subject area."

While Lauren enjoys her students' "lightbulb moments," the most rewarding times for her are when she shares a connection with a student or sees the students working together to solve a math problem.

"I call my students mathematicians because that's what they are," she said. "I think a lot of students come into math saying, 'I'm not good at math.' But to anyone who comes in the classroom I say, 'You're a mathematician! You're doing the hard work. Stick with it.'"
Nominate your favorite GPPSS alum!
Check out Transition Trender
The latest edition of Transition Trender includes a link to a recorded Zoom presentation from GPPSS Special Education Secondary Transition Services from their Family Information Session -- Transitioning to Adulthood. The recording is full of information on next steps for special education high school students such as how to access social security and Medicaid to fund support resources such as job coaching, continued education, respite care, housing and more. It also gives tips on inclusive college programs, social opportunities, post-26 programs, and other local resources and support.

GPPSS Communications
Our Vision: One Inclusive Community Learning Together
Our Mission: Cultivate Educational Excellence By:
Empowering Students
Valuing Diversity
Inspiring Curiosity
Pushing Possibilities