Mooresville Graded School District
A glimpse of the Good Stuff happening in our schools!
Hello MGSD Community!
November is well upon us and the second quarter is underway! Several of our schools have been busy with educational Fall field trips and fundraising dances. Please check out the wonderful breakfast our middle school held to honor our veterans. Oh, and make sure you sign up for your Parent Account in Blackboard. There is a video below to show you how to do this. Last but not least, we want our families to know that this Thanksgiving we are grateful for all of you and your support! When we partner together for our community's children, they win! Thank you!
Park View Elementary School
Park View serves approximately 595 students in grades Kindergarten through 3. They are the PVES Patriots!
Principal: Dr. Misha Rogers
Asst Principal: Ms. Hollis Baker
https://youtu.be/bDBHgxHgTAU
Rocky River Elementary School
Rocky River has approximately 630 Racers enrolled this year in grades Kindergarten through 3. They also house a pre-K program.
Principal: Dr. Chuck LaRusso, MGSD Principal of the Year!
Asst Principal: Ms. Lani Earnhardt, MGSD Assistant Principal of the Year!
What's happening at Rocky River Elementary?
https://youtu.be/ShOWg5UtZqU
South Elementary School
South Elementary educates approximately 515 rising Super Stars in grades Kindergarten through 3 every day!
Principal: Dr. Mark Cottone
Asst Principal: Ms. Tammy Sharpe
Enhancement Teachers Make Us Whole!
Our Enhancement Team at South Elementary sees each and every one of our South Star Students. They work together as a team to create lessons that support the curriculum being taught in the regular classroom setting and enhance our students' learning. Take a look at what is going on in art, music and PE at South Elementary!
East Mooresville Intermediate School
EMIS opens its doors to about 710 Eagles in grades 4 through 6 every single day!
Principal: Ms. Meghan McGrath
Asst Principal: Ms. Tonya Mays
Mooresville Intermediate School
The teachers and staff at MIS are busy teaching 760 Bobcats in grades 4 through 6 everyday!
Principal: Ms. Tammy Russ
Asst Principal: Mr. Ryan Villiard
MIS has been enjoying some educational, fun field trips!
MIS fourth grader students went to Old Salem. Everyone enjoyed jumping back in history and exploring what the colonial town had to offer. Some of the students' favorites were the Gunsmith and Doctor's House. Students also enjoyed the teachers' favorite, the Bakery! The weather was beautiful and students learned so much about how people lived way back when!
Fifth grader students visited Allison Woods Outdoor Learning Center in Statesville on October 27 and November 3. Students participated in four hands-on mini programs supporting our Science curriculum. They constructed DNA models and extracted DNA from strawberries and onions. They had a great time becoming junior scientists as they performed on-shore water sampling using microscopes and photographic keys to identify creatures in the water. Students also took a tour of the lake habitat on a research vessel as they discussed the impacts of human activities on water quality and resources found on Allison Lake. Students learned about a program that uses Turtle Dogs to establish box turtle locations for their preservation and conservation. They even had an opportunity to see a Turtle Dog in action locating simulated box turtles. Finally, students took an eco-walk and explored the various components of the three geographic regions of North Carolina during a 1-mile round-trip walk to the South Yadkin River. A great time was had by all!
On Thursday, November 2, our 6th grader students enjoyed a trip to the Biltmore Estate in Asheville. As a culminating activity after reading Serafina and the Black Cloak, our students had a guided tour of the estate. Students went behind the scenes to see where the guests slept, the workers stayed, and to see the inner workings of the estate, including the bowling alley, swimming pool, gyms, kitchens, and florist area. Students saw each room and were given a detailed description of what was in each. Students even found hidden doors that are not necessarily part of the public tour. After the guided tour, we walked the gardens before having lunch on the Diana (large grassy area in front of the estate). As an added bonus, this trip was one day before the estate opened to their Christmas season. We were able to see all of the Christmas decorations either complete or being completed!
Mooresville Middle School
Housing grades 7 and 8, MMS is home to 920 Red Imps! And always remember... It's ALWAYS a great day to be a Red Imp!
Principal: Ms. Ayana Robinson
Asst Principals: Ms. Tracy Pratt-Dixon, Mr. Jay Jones, and Ms. Jennifer Marshall
MMS Thanks Veterans for their Service!
Mooresville Middle School hosted their annual Veterans' Breakfast on Thursday, November 9. Mooresville students signed up to bring a veteran to be honored with a ceremony and breakfast meal. Student volunteers led the Pledge of Allegiance and read the poem "In Flanders Field" by John McCrea. The chorus students sang "America" and "If I Had a Hammer." Mr. Gudger, band director, played "Taps" in honor of those who gave their lives in service to our country. Over 30 veterans were in attendance and introduced by the students and staff members who invited them.
https://youtu.be/q1ewPckTRow
Mooresville High School
As a single high school district, MHS is educating approximately 1900 Blue Devils this year!
Principal: Mr. Eric Schwarzenegger
Asst Principals: Ms. Meredith Bost, Mr. Michael Few, Ms. Tracey Waid, Ms. Yamaro Scott
Asst. Principal/Athletic Director:
Mr. Kevin Wilson
We built this city...
The students in Lindsey Knippenberg's class are examining the make-up of maps and learning how and why maps and cities are organized.
https://youtu.be/P9VeRBOCNeI
Mooresville Graded School District
Superintendent: Dr. Stephen Mauney
Sign Up for your Blackboard Parent Account!
Did you know that you can sign up for a Blackboard parent account and have access to your child's assignments and grades? We've put together a video to show you how easy it is!
https://youtu.be/KPtEyoJ_BRg
It's time to gobble 'til we wobble!
Thanksgiving break is just around the corner! Students will be released early on Tuesday, November 21, so they can take part in the Mooresville Christmas Parade. All K- 6 grade students will be released at 1:12pm and all 7 - 12 grade students will be released at 12:26pm. There will be no school on Wednesday, Thursday, or Friday (11/22 - 11/24) for the Thanksgiving holiday. We will see all of our students back on Monday, November 27. Enjoy your time off and if you want to have a little family fun, do a little line dancing with the Thanksgiving Wobble below! :-)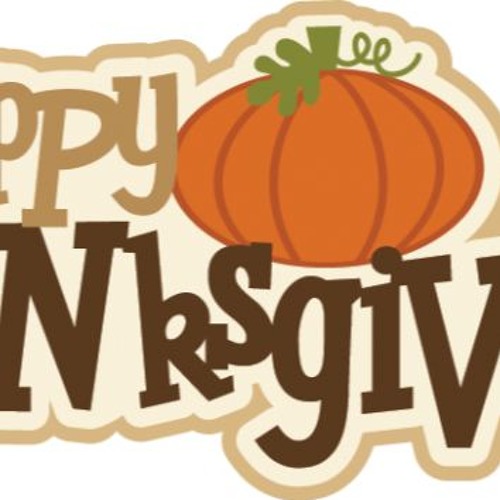 Academia Europea Ni
Thanksgiving Songs For Children by Academia Europea Ni