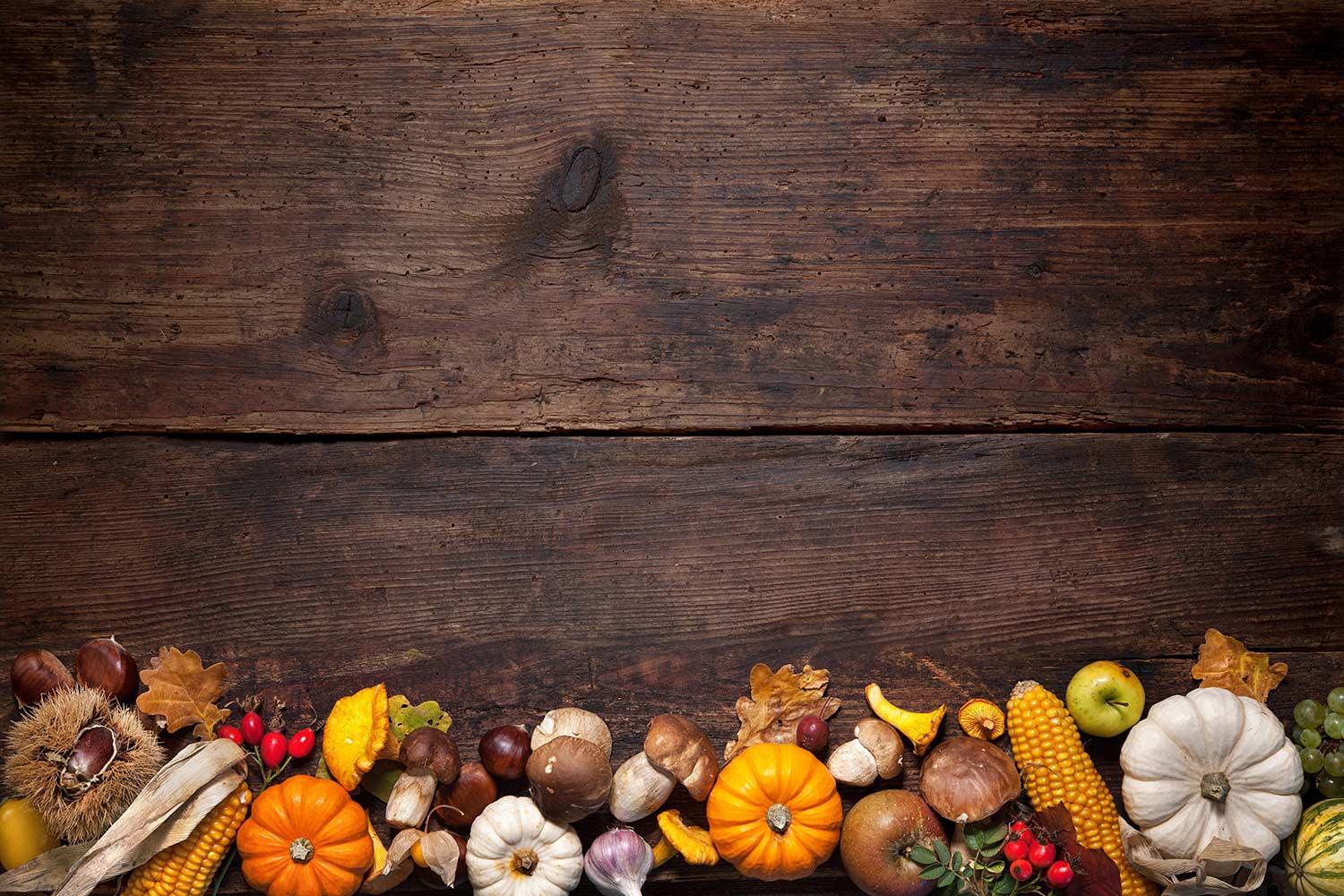 News From The Abernethy Office
October 11, 2022
From The Desk Of Mrs. Dunn
Happy Tuesday, Abernethy Community! I hope everyone enjoyed the beautiful weather this weekend - I know that I am going to hold onto all these beautiful days for as long as I can! Did you know that over the last 10 years, we have only seen one 80-degree day past October 7th? This may be the year we beat that record!
Moving forward with News From The Abernethy Office, you will see that we will be sharing all information from the school as well as from our PTA in one location. Together, with the PTA, we are trying to create a one-stop shop for all the information our community needs to know. Thank you for your patience as we get it all up and running!
Last Wednesday I had the opportunity to visit Duniway Elementary School with 3 other principals. We were able to collaborate on ways that we can support our teachers. We made visits to different classrooms, observing teaching lessons and talking to teachers. Our principals discussed how best to support teachers on our new literacy curriculum. I enjoyed seeing what is happening in another school and building connections that can support the work that we are doing within Abernethy. November 9th we will be hosting the same group of principals as they walk through our school and see all the amazing work that our teachers are doing.
This week we are excited to participate in our Fun Run! You will see more details regarding times for each grade level and how you and your student can participate. We are looking forward to doing a lot of running or walking!
As we really dive into the Fall, we can see the leaves changing colors from the lush greens to the vibrant yellows, oranges, and reds. It is the true marker that summer is behind us and the season of shorter daylight and crisper mornings is upon us. As one who grew up in the valley of Los Angeles, when it was still 85 degrees in December and the color that surrounded me was nothing but brown, I love this season and the apple picking, pie making, and community events that come with it!
It is with these thoughts that we are planning the events that will take place within our school on October 31. As a school we want to be nothing short of inclusive in all our celebrations. We want our students to feel safe, welcome, and a part of all that we put forth. So on that note, here is our plan for the day.
We will NOT be wearing costumes in school or having a parade. Instead, we will have activities that will allow us to connect, and just be a part of the Abernethy Community while enjoying the time that we have with our students.
Classroom Teachers can schedule their day as they would like. If there are class parties, we would like to encourage healthy options for food and inclusive activities for all students.
We would like to welcome Abernethy community members to join us throughout the day for some fun games, art projects, and seasonal celebrations. Here is a sign-up for activities that we would love family members to help support. There is an entry point for all volunteers, from time in the school, to donating a Pumpkin for a little seed counting competition.
Tuesday, November 1st we will be having our first assembly in almost 3 years! To continue our celebration of shorter days and darker mornings, we are initiating November 1st as Pajama Day!
Our assembly will be the kick-off event to our Native American Heritage Month. We will be welcoming two authors, a brother and sister, who wrote the book The Whale Child. Keith and Chenoa Egawa are both enrolled members of the Lummi Indian Nation. Their book, that they will be sharing, is about environmental challenges facing the planet and two characters who engage in confronting said challenges. We are very excited to welcome Keith and Chenoa to our school.
I know that there may be some feelings around students not wearing costumes to school and having a costume parade. Our hope is that we can join together as a community and find inclusive ways that we all can celebrate. With this in mind, our Counselor, Jenny Morgan has written a letter to help see a different perspective on what the traditional October 31st, Halloween, Festivities impact others here at our school as well as many others around our district.
From Ms. Morgan - Abernethy School Counselor
Dear Abernethy Community,
As I hear and understand it, there are a lot of feelings around the tradition of wearing costumes during the school day at Abernethy. I want to share my perspective as a school Counselor who, year after year, has seen the impact of this practice on students.
I have worked at many schools for the past 20 years that have allowed costumes around Halloween, including Abernethy. What I have seen is a practice that isn't truly for everyone. There are students each year that cannot participate in the day's events due to fear or dysregulation. I have sat on the floor of a classroom trying to coax a child from under the table (scared of some of the costumes). I have sat in the hallway with students who are dysregulated due to the excitement, attempting to keep them at school with strategies to calm (often ending up going home). I have comforted students in tears due to their beloved costume being damaged accidentally as they tried to navigate their school day, or comforted the child who is in tears because they feel their costume does not measure up to the ones around them. At previous schools, I have come across students who are unable to participate in the Halloween party with their class or excluded from the whole day because it is against what their family celebrates.

It is for these and other reasons that most schools do not allow costumes anymore, but find other ways to come together as a community to acknowledge what is for many, an exciting time of year. I think we can find a way to do this at Abernethy as well. We can lead by example for our children; they still get to participate in what your family has planned for after school and the evening, still get to wear their amazing costumes in their neighborhood, but can handle the shift taking place about wearing costumes at school. We can help them with our approach to this shift.
November Parent-Teacher Conferences
November 21st and 22nd are this year's Parent-Teacher Conferences. Here are the conference links for each teacher. If you click on the picture of the teacher that you would like to conference with, you will be able to sign up. If you have any questions about conference times please email your students teacher. Our goal is to have 100% of our families attend conferences. This is a great opportunity to have a conversation with your students teacher about what is happening in the classroom and how you can support your student.
Mrs. Dunn
Please email Ms. Dunn, at mdunn2@pps.net, if you would like to set up a meeting with her.

Ms. Ryan
Please email Ms. Ryan, at lryan2@pps.net, if you would like to set up a meeting with her.

The PTA Fun(d) Run This Wednesday!
Come cheer on your kids as they participate in our annual jog-a-thon to raise money for Music, PE, Library, and classroom staff. Here is the schedule!
The Fun Run setup starts at 8:00 AM on Wednesday, October 12th, 2022, and ends when we're done tallying all the kid's laps.

2nd Grade and 5th Grade
9:05 - Students arrive
9:10 - Start Running
9:40 - Stop Running
Drinks and Cool Down
Kinder and 4th Grade
9:50 - Students arrive
9:55 - Start Running
10:25 - Stop Running
Drinks and Cool Down
1st Grade and 3rd Grade
10:35 - Students arrive
10:40 - Start Running
11:10 - Stop Running
Drinks and Cool Down
If you know of any photographers or musicians who would like to donate some time to making this event even more exciting and memorable, please have them contact me directly at: travis.young@supportabernethy.org

You can also find the schedule on Konstella.
PTA Mini-Grants
Deadline: November 4
Do you want to share some diverse voices with Abernethy community? Do you want to propose a special event? Is there something new you would like to see inside Abernethy classrooms? Or on the playground? In the gym? The auditorium? The office?
Last year alone, through our Mini-Grants program, the PTA was able to fund:
African drums to our music program,

New books to update every classroom library

Nets for our sports field soccer goals

A parent resource library

New equipment for social / emotional development in the classroom
This was all possible due to the amazing ideas of our teachers, parents, students, staff and other community members. The next great idea could be yours!!! Don't wait or hesitate.
Submit your amazing ideas to: https://www.supportabernethy.org/committees/minigrants
or email: minigrants@supportabernethy.org
Thank you for helping to make Abernethy Elementary a great place to learn and grow!!
Submission Deadline: November 4, 2022
Volunteers Needed: Gaga Pit Setup
Our PE teacher, Ms. Hartle, needs help each morning setting up the gaga pit. This involves carrying 10 folding tables from inside the gym outside to the blacktop, opening them, and placing them into the shape of a decagon. Setup could take anywhere between 10-20 minutes depending upon the volunteer. This may be completed anytime before 10:30AM, including before school begins (ie during dropoff). If completed prior to school hours, a background check is not needed.
Please sign up here on Konstella. Thanks!
The Next PTA Meeting is Thursday, October 20th, 6:30 - 8:00pm in the Auditorium.
Childcare will be provided.
We encourage you to join the PTA 48 hours prior to the meeting in order to cast your vote. The agenda will be released on Konstella tomorrow, Wednesday, October 12th. See you there!
Melissa Dunn
Melissa is using Smore to create beautiful newsletters