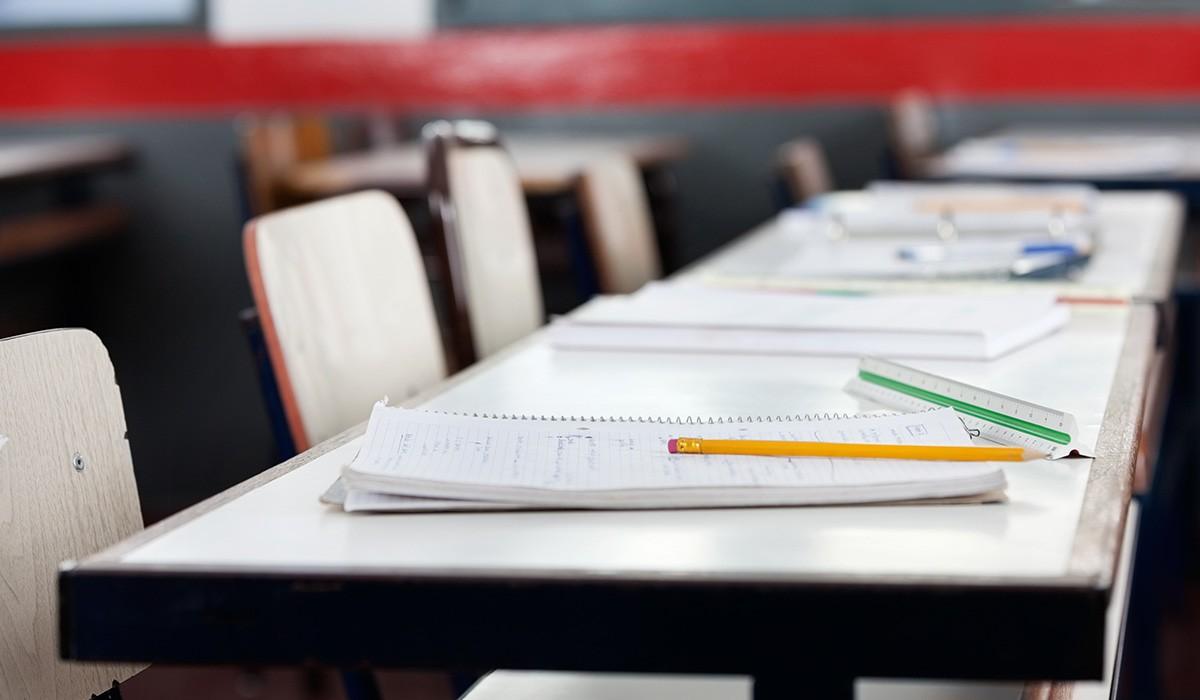 MARINER WEEKLY!
October 24th, 2022
HALLOWEEN!
This coming Monday, October 31st, our staff and students will celebrate Halloween by dressing up in their favorite costumes. It is always a great day. Please remind your daughters and sons that all costumes must be school appropriate. We also ask that no masks be worn, no full face paint, and that no costume weapons are brought to school.

POWDERPUFF! MANDATORY MEETING THIS WEDNESDAY!!
THE CAPTAIN'S LOG - OCTOBER EDITION
TRRS ESL Night School for Adults
GUIDANCE INFORMATION
PSAT'S
PSAT Testing is TOMORROW, Tuesday, October 25th for 10th and 11th Graders. The rosters with testing locations are posted in the following areas: outside the Guidance Office, outside the Media Center, outside the Gym, and A/C wing, near the front lobby.
Students NEED to know their testing location prior to the testing day. Students will report directly to their testing room for 7:10. If students are late, they may not be able to take the test.
There is NO make up date for testing.
Students should leave bags and cell phones in their lockers prior to testing. Phones are prohibited and can result in cancellation of a student's test if found with one. Students may bring a calculator to testing. NO calculators will be given out by HS North. This test can be taken without a calculator if a student does not bring one to testing.
Toms River School District Financial Aid Night
Solution Prep will be presenting information on a virtual part of the college process: financial aid. The presentation will be live at Toms River HS East on Wednesday, October 26, 2022, 6:30 - 8:30 PM. The FAFSA for the class of 2023 is now live, this presentation will help provide information on the FAFSA as well as many other aspects of financial aid. We encourage all seniors and their parents to attend.
FLORIDA HURRICANE IAN RELIEF DONATIONS
We are currently accepting donations to help families in the Fort Myers, Florida area as they work to overcome the devastation of Hurricane Ian. We are working directly with the Athenian Academy Charter School of Fort Myers. All donations will be sent to the school and will be distributed directly to families in need. See Ms. Lee in F102 or email blee@trschools.com with questions.

YEARBOOK INFORMATION
FINAL SENIOR PORTRAIT OPPORTUNITY
You have ONE final chance to get a free senior portrait taken TODAY Monday, October 24th. Lors photographers will be in the High School North Media Center from 7:15am-1:45pm. YOU MUST MAKE AN APPOINTMENT by calling Lors at (908) 964-3040. If you have a photo taken by MP Pics, then please disregard this announcement! If you have any questions, please email Ms. Macnab (smacnab@trschools.com).
If you do not take a senior portrait, YOU WILL NOT BE IN THE 2022-2023 YEARBOOK! No exceptions.

YEARBOOK BACK TO SCHOOL SPECIAL

It's never too early to start thinking about reserving your copy of the 2023 yearbook! Buy early to take advantage of our back to school special! If you purchase a yearbook ($90) AND personalization ($10), before October 28th then you will receive up to four free icons! That's a savings of over $25! To purchase a yearbook, go to www.jostensyearbooks.com.
SENIOR POSE SELECTION DEADLINE

The deadline to choose your yearbook pose is November 9th. If you do not choose a pose by this date, Lors will automatically choose one for you. If you are unable to find the email from Lors with your proofs, please contact their customer service department by calling (908) 964-3040 or emailing customerservice@lorsstudio.com.
SENIOR RECOGNITION ADS

Yearbook recognition ads are a great way for parents, families and friends to commemorate student achievements and celebrate important milestones.
IT'S EASY! Create your ad online at www.jostensadservice.com
1. Choose your ad size and layout.
2. Enter your text and upload your photos

All ad orders must be placed online by December 16th.
Council on International Educational Exchange (CIEE)
Spend the summer abroad through CIEE (Council for International Education Exchange) is a global non-profit organization that has been providing academic study abroad opportunities for high school students for over 75 years. Our donor generously awards over $5.5 million in scholarships every summer to students who qualify for both merit and financial need scholarships (cover from 10%-100% of program tuition). We offer four week-long World Language programs (French, Spanish, Italian, Mandarin, German, Arabic, Japanese and Portuguese), where students can receive 4 college credits through Tulane University. We also offer programs in Science, International Relations, Arts, Business and Leadership (students can receive 12-50 service hours). Picture yourself in one of 30 amazing destinations in Europe, Asia, Latin America, or Africa. Apply by December 1 for a chance to win a free flight! Free Ticket Raffle.
Fill out the Google Form if you are interested in attending the CIEE presentation on Tuesday, November 15, 2022 . Please contact Ann Gural at agural@trschools.com with questions.
https://drive.google.com/file/d/1LBJwMNVQbk7xUuu6lTWeEgjJ_rH4m68-/view?usp=drive_web

https://drive.google.com/file/d/1A6X42nv89ZCcArUv3BOe9k9Zzg_Qnkmg/view?usp=drive_web

COLLEGE RECRUITERS
Each year our Guidance Department welcomes recruiters from colleges and universities from all over the country. This a a wonderful opportunity for our students to learn about schools they may be interested in and to ask any questions they may have.
Click the links below for information and to sign up.
This is the link for the college visits: Guidance College Visits
This is the class code: Guidance College Visits Class Code

This will be updated as often as a college signs up, so check often!!!