Proof That God's Not Dead
NewsBoys
The News Boys are full of a bunch of Christians known for their best song God's Not Dead. They want to make everyone christian so that we all could be with God, and Jesus in Heaven. They try to get to people by music, to tell everyone about how powerful we are with Christ and who God is. God's Not Dead, their best selling album was created in 2011.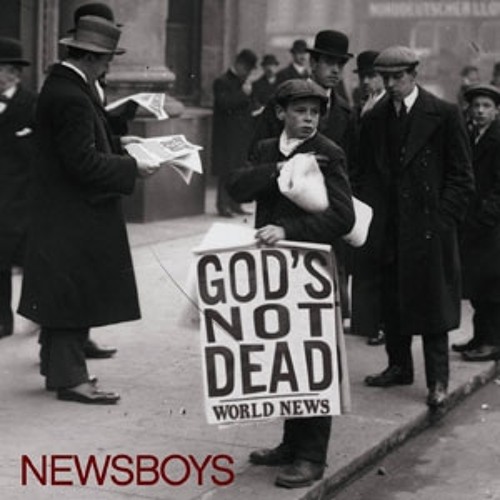 Jess 5861
NewsBoys-God's Not Dead by Jess 5861
Origins
The News Boys were formed in Mooloolaba, Australia in 1985. Peter Furler and George Perdikis signed with the Starr Song in the 1900's. They started with the name The News than it changed when they got to the US and didn't want to take someone else name.
Musical Accomplishments
The News Boys made 17 studio Album and six of them were Gold Songs. They teach people about God through their music and turn them into Christians. Born Again was put on #4 on Billboard 200, in their first week they sold over 45,000 copies. Won 5 Dove Awards.
Fun Facts
The News Boys played in the movie Cars 2 with their song (City To City). They also have the song (In The Belly Of A Whale) played in The Veggie tail movie. In 2000, they one Christian songwriter of the year.
"God's Not Dead He's surely alive!"
Conclusion
You will be seeing them in God's Not Dead 2, and is on tour now.