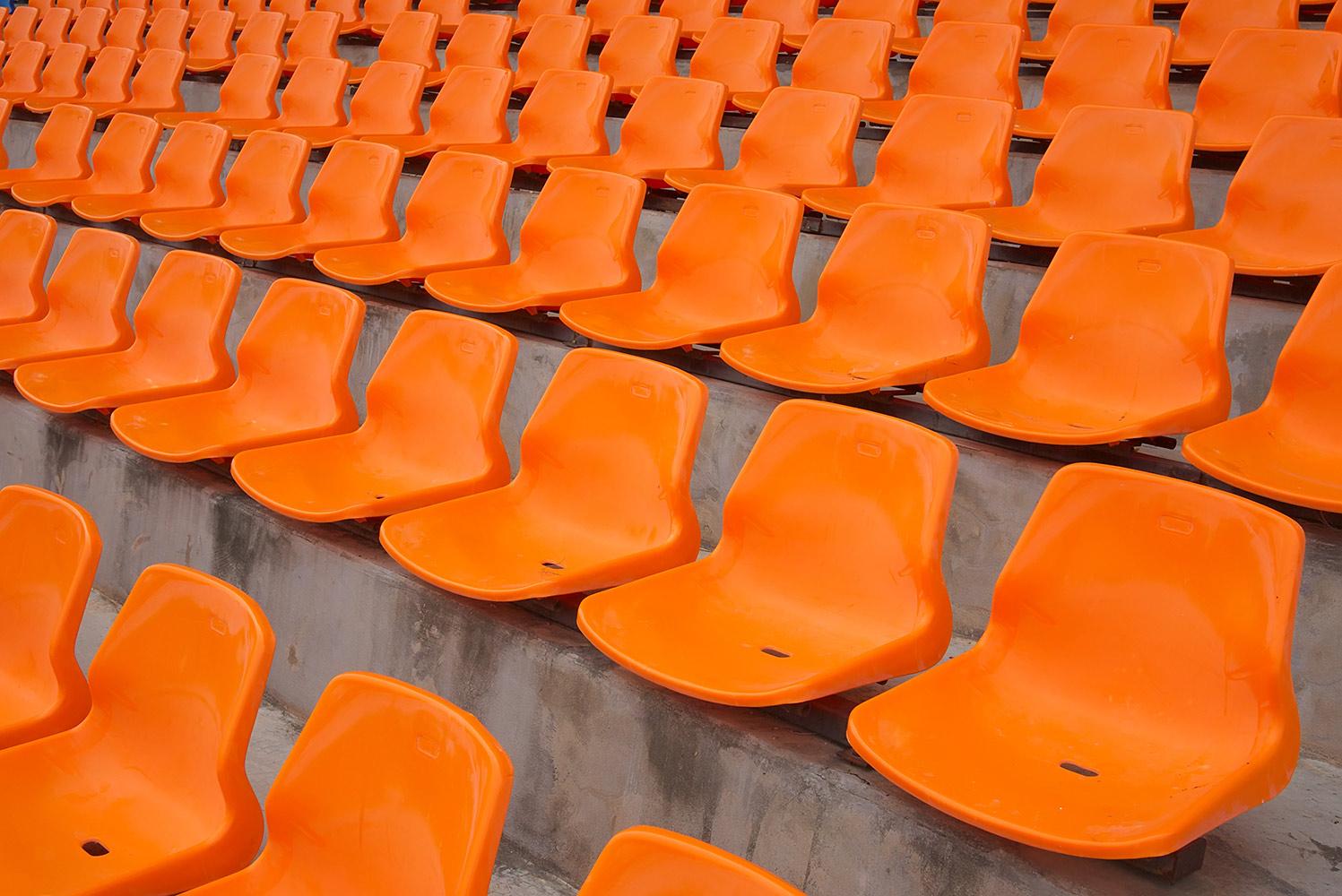 ELL Information
Culver Community School Corporation's English Language Learners Program supports students with different language backgrounds and learning styles by helping them acquire the ability to use English effectively when speaking, listening, reading, and writing.

English Language Learners
English learners(EL) are one of the fastest growing student populations in the United States, and all public schools must ensure that they are equipped to meet the educational needs of this diverse student population. There are more than 4.5 million EL students attending public schools across the country, making up more than 9 percent of the public school population. Six states and the District of Columbia have an EL student population of 10 percent or more. California has the highest EL student population, exceeding 22 percent.5 Thirty states and the District of Columbia experienced an increase in their EL student population between 2012-13 and 2013-14.6 And according to a March 2017 joint publication, the National Council of La Raza (now Unidos US) and the National Alliance for Public Charter Schools estimate 10 percent of students in charter public schools are EL students.

While the native language of most EL students across the country is currently Spanish, there is tremendous diversity among Spanish-speaking ethnic groups and across the entire EL community. This presents additional challenges and opportunities for the authorizers and schools that serve them.
There is a significant achievement gap between EL students and non-EL students. Nationally, the achievement gap between EL and non-EL students hovers at approximately 40 percentage points in both fourth-grade reading and eighth-grade math on average8 and has remained fairly unchanged between 2000 and 2013.9 Some research suggests that this NACSA English Learner Toolkit 5 achievement gap is not static; rather, it can widen even further as an EL student moves through school without adequate language acquisition supports, and it may take up to eight years to close the gap. The gap "illustrates the daunting task facing these students, who not only have to acquire oral and academic English, but also have to keep pace with native English speakers, who continue to develop their language skills. It may simply not be possible, within the constraints of the time available in regular formal school hours, to offer efficient instruction that would enable the ELL students to catch up with the rest." It follows that in addition to the achievement gap, EL students have disproportionately high dropout rates, low graduation rates, and low college-completion rates. For example, the national high school graduation rate in 2013-14 for EL students was just 62.6 percent, compared to 82.3 percent for all students.
Federal and state laws across the country are evolving to explicitly address the needs of EL students, and authorizers must stay informed of these legal developments to ensure compliance by the schools in their portfolio. Not only do many state charter statutes require charter schools to enroll proportionate percentages of EL students (generally relative to the district of location) or to enroll a cross-section of the community in which they are sited, but notably the Every Student Succeeds Act, the 2015 federal reauthorization of No Child Left Behind, expressly requires states to develop academic performance goals for EL students, clearly signaling a deepened commitment to both enrolling and educating them.
English language learners are a diverse group of students, with different language, academic, and social-emotional needs. Students who speak the same language or have similar levels of language proficiency may need very different kinds of support to succeed in the classroom.

Learn more about the growing ELL population around the country from these materials, as well as some of the special populations that have unique needs.
The ELL Program at Culver Community School Corporation involves teaching children whose first or main language is not English. This program supports students with different language backgrounds and learning styles by helping them acquire the ability to use English effectively when speaking, listening, reading, and writing through structured immersion and differentiated instruction.
What are some of ELLs' strengths and challenges?
ELLs' needs, strengths, and challenges can vary dramatically, even within the same classroom or among students from the same country. Having an effective way to evaluate students' needs is crucial to helping students succeed.
Strengths may include:
Strong literacy skills in their native language

Academic skills and content area knowledge developed in their native language

Strong family support and commitment to children's future

Strong interest in education

High levels of personal responsibility, resilience, resourcefulness, and commitment to success
Some challenges may include:
Little or no formal schooling

High levels of mobility in moving between schools (especially in the case of

students from migrant farmworker families)

Lack of access to effective, consistent language instruction, as in the case of

students who have experienced bilingual education during one year and then

English immersion in another

Limited practice developing and using academic language

Personal responsibilities that occupy hours during or outside of school, such as

caring for siblings, working one or more jobs, and translating for families
How long does it take to learn English?
Most experts agree that it takes 5-7 years to acquire academic English, the language needed to succeed academically and professionally. Students may acquire social language (the language used on the playground or in the cafeteria) much more rapidly, but there is frequently a gap between social and academic English. In addition, newcomer English Language Learners may go through what is known as a "silent period," in which they say very little but listen carefully to everything happening around them. Even though they are not speaking during this period, they are still in an important stage of language development (Roseberry-McKibbin and Brice, n.d.).
Who are long-term ELLs?
Long-term English Language Learners are students who have been in U.S. schools for more than six years without attaining academic language proficiency. It is estimated that 60% of ELLs in grades 6-12 are long-term ELLs (Grantmakers in Education, 2013).
Legal History and Framework
A combination of federal law, state law, and federal court jurisprudence establishes the standards that charter schools must meet in serving EL students.

Title VI of the Civil Rights Act of 1964 (Title VI) prohibits discrimination on the basis of race, color, and national origin in any program or activity receiving federal financial assistance, including public schools. In 1974, the United States Supreme Court made a landmark decision that influenced the application of Title VI to the education of EL students moving forward, including EL students being served in charter schools today. In that case, Lau v. Nichols, the Supreme Court decided that in order to comply with Title VI, schools must take affirmative steps to ensure that students with limited English proficiency (LEP) can meaningfully participate in their educational programs and services. The case involved a class action lawsuit filed against the San Francisco Unified School District by 1,800 nonEnglish-speaking Chinese students. Most of those students were taught exclusively in English, and those who did not become proficient in English were denied high school graduation. In determining whether such an educational program resulted in discrimination in violation of Title VI, the Supreme Court concluded there is no equality…by providing students with the same facilities, textbooks, teachers, and curriculum; for students who do not understand English are effectively foreclosed from any meaningful education.
While the Supreme Court did mandate that schools take affirmative steps to ensure that EL students can meaningfully participate in their educational programs, the Court did not go so far as to require a particular curriculum or program. The applicability of this finding is that while charter schools do not generally need to follow EL programming mandates of their state's regulations, all charter schools are required to have a program in place to serve EL students.
The Every Student Succeeds Act (ESSA), the 2015 federal reauthorization of No Child Left Behind, expands states' legal commitment to EL students in several key ways. Most notably, ESSA prioritizes and emphasizes both academic achievement and accountability for EL students while allowing states the flexibility to design their own identification and existing policies, proficiency standards, and assessments. For instance, under ESSA, states must have the following practices in place:
• Standardize identification and exiting processes for EL students by developing a statewide uniform policy
• Set high academic standards for their EL students by developing multi-level English language Proficiency (ELP) standards. These ELP standards must align with content standards for reading and language arts and must include all four domains of language development (reading, writing, listening, and speaking).
• Administer a rigorous, statewide, uniform assessments for their EL students by developing a single assessment aligned with ELP standards for grades K-12 to be used by all schools
• Design state accountability plans with specific indicators of EL students' academic progress by giving "substantial weight" to attainment of grade-appropriate ELP and content standards
• Provide appropriate accommodations for EL students by offering assessments in languages other then English when those languages are "present to a significant extent" as defined by each state.

ELL Identification and Assessment
One of the affirmative obligations placed on schools is having a process in place to identify and assess potential EL students. This process must ensure that all potential EL students are identified and assessed within 30 days of the start of the school year. As noted previously, under ESSA, each state will develop a standardized entrance and exit process for identification of EL students. Authorizers need to ensure its charter schools are aware of and abiding by the statewide uniform policy. Generally speaking, the process for identifying potential EL students begins with the administration of a Home Language Survey (HLS). Most, if not all, states have a standard version of the Home Language Survey to be administered by schools. The Home Language Survey asks whether a language other than English is used in the home, whether the student's first language was a language other than English, and whether the student frequently speaks a language other than English. If the answer to any of these questions is yes, the student must be assessed to determine his/her English proficiency and need for placement in the EL program. The Home Language Survey should be translated into high-incidence languages, and qualified interpreters should be available when needed to help families complete the Home Language Survey in a language that they understand.
Once the Home Language Survey is administered, schools must administer a valid and reliable assessment of proficiency in all four domains of English (i.e., speaking, listening, reading, and writing), consistent with the state's uniform EL identification policy and process, to determine if placement in the EL program is necessary
Once a student is identified for placement in the EL program, schools must provide written notice to parents in a language they understand of the student's EL program placement. This notice must be provided within the first thirty days of the school year.
ELL PROGRAM
Once students have been identified and assessed, schools must provide language assistance services to enable students to attain proficiency in English and meaningfully participate in the schools' educational programs within a reasonable length of time. What is considered reasonable may depend on an individual student's time in the U.S., time in the EL program, English proficiency levels, the particular EL program model, etc. What is considered reasonable should be grounded in research taking these factors into consideration.
No specific EL program is required, provided four standards are met:
• The program must be based upon sound educational theory or principles.
• The program must be implemented effectively.
• The program must result in students overcoming language barriers after a reasonable period of time.
• The program must result in students achieving the ELPs and content standards established by the state's accountability plan under ESSA.
TYPES OF ELL INSTRUCTION
Some EL programs may be completely immersive, but others may include some non-immersive, or segregated, instruction. If so, a school must be able to demonstrate no unnecessary segregation is used. Specifically, a school must be able to show valid, nondiscriminatory reasons for segregated class assignments; for instance, a school may point to a valid educational purpose either when a segregated class is designed specially to teach English or when a limited period of separate instruction is consistent with the EL program's goals. Separating EL students during physical education, music, lunch, recess, assemblies, and extracurricular activities deprives EL students from crucial social immersion opportunities and is not likely to be legally acceptable.
EXAMPLES OF ELL PROGRAMS
Authorizers often seek examples of potentially acceptable educational models for EL programs.
Six common models include the following:
• Transitional bilingual education program
• Maintenance bilingual education program • Dual language two-way immersion program
• Structured English immersion program
• Mainstream English program
• Sheltered instruction observation protocol
OPPORTUNITY TO PARTICIPATE IN SPECIAL PROGRAMS
As ESSA's proficiency, assessment, and state accountability provisions make clear, EL students must receive instruction and attain academic achievement through access to a school's core curriculum. Moreover, EL students must be provided the opportunity to participate in the same special programs as English-proficient students.
STUDENTS WHO OPT OUT
Schools cannot force a student or their family to receive EL services. Instead, schools must provide parents the right to decline or opt out of the school's EL program. Nevertheless (and perhaps surprisingly), the school's obligation to the EL student remains. Schools are still required to take "affirmative steps" and "appropriate action" to provide students who opt out access to the school's educational program. Specifically, the school still must monitor the EL student's progress; must inform the student's parents if the student is not making progress and reiterate its offer to provide EL services; must provide services (but not force the student into the EL program) if the student continues to struggle; must assess English proficiency annually; and must monitor the student's academic progress for at least two years after the student meets the state's exit criteria.
EXITING STUDENTS
Exit assessments and post-exit monitoring practices are critical. In general, schools must provide services until an EL student is proficient enough in English to participate meaningfully in the regular education program. Exit criteria must be based on objective standards. THe School Corporation must be able to document that an EL student has demonstrated English proficiency using valid and reliable English language proficiency (ELP) assessments that test all four (reading, writing, listening, and speaking) language domains. Notably, an EL student's demonstrated speaking proficiency is insufficient for exiting.
MONITORING EXITED (OR OPTED-OUT) STUDENTS
Students exiting from EL status must be monitored for at least two years to ensure they are able to meaningfully participate in their schools' educational programs. Specifically, schools must assure (a) an EL student has not been prematurely exited; (b) any academic deficits incurred as a result of participating in the EL program have been remedied; and (c) the EL student is meaningfully participating in the standard instructional program comparable to her/his never-EL peers.
A school must retest an exited EL student if ongoing monitoring shows the student's language barrier may be preventing the student from participating meaningfully in the school's instructional program and/or may be the cause of her/his academic problems. A school must place the student back in an EL program if retesting shows EL services are needed.
STUDENTS WITH DISABILITIES
Another unique challenge exists in educating EL students who also have disabilities. Policies or practices that prohibit a student from receiving both EL services and special education services are not allowed. In addition, schools must have resources in place to conduct evaluations for students with disabilities (or suspected of having disabilities) who are not proficient in English in a language that they understand. Schools must also ensure that Individualized Education Program (IEP) teams include individuals knowledgeable about the EL program and the student's EL-related needs and that such information is incorporated into the student's IEP. Similarly, schools should ensure that the student's disability-related needs are considered when determining his/her EL program needs.
PERIODIC EVALUATION
Schools have an affirmative obligation to periodically evaluate their EL program to determine whether, after a reasonable period of time, the program has resulted in EL students overcoming language barriers. What is "reasonable" should be based on research and may be specific to the particular model of instruction utilized for the EL program. In conducting this evaluation, schools must understand their EL program model and what progress is to be expected based on the research that has gone into that particular model. "Research indicates that EL students require 3 to 5 years to achieve oral fluency and 4 up to 7 years to develop grade-level academic literacy skills in a second language."
The evaluation must include input from a variety of stakeholders, such as teachers, students, parents, and other staff involved in development and implementation of the EL English Learner Toolkit 16 program. The evaluation must include a review of performance data of current EL students, former EL students, and students who were never in the EL program. Such data should include academic assessments, language proficiency assessments, grades, attendance, graduation rates, participation in school programs, etc.
PARENTAL INVOLVEMENT/NOTIFICATION
Schools also have a duty to keep parents of EL students informed about their identification, assessment, placement in the EL program, and progress. Within 30 days of the start of the school year, schools must provide parents of EL students with written notice (in a language that they understand) of initial or continuing placement in the EL program. This notice must be in the parent's native language and must include the following information:
• The level of English proficiency and how that level was assessed
• The method of instruction and other available methods of instruction
• How the program will meet the educational needs of the student
• Graduation requirements
• Exit requirements
• LEP students and special education;
• The right of parents to remove their student from the program or refuse services
English Language Learner Compliance Documents
Migrant Education Program Information
Migrant Education Program (MEP) of the Every Student Succeeds Act supports high quality education programs for migratory children (ages birth-21) and helps ensure that migratory children who move among the states are not penalized in any manner by disparities among states in curriculum, graduation requirements, or state academic content and student academic achievement standards. The MEP is designed to help migratory children overcome educational disruption, cultural and language barriers, social isolation, various health-related problems, and other factors that may inhibit their ability to do well in school. Culver Community Schools is located in Region One. For more information, please contact:

Savino Rivera Sergio
Phone: 574-303-8426
Martin del Campo

Phone: 574-250-3105

martindelcampo@sbcsc.k12.in.us
Important Links Below:
What is the Migrant Education Program?
Enrollment of Refugee and Immigrant Students
Migrant Education Program Work Survey
Migrant Work Survey (English and Spanish)
Erika James
Erika is using Smore to create beautiful newsletters
Principal of Culver Elementary School