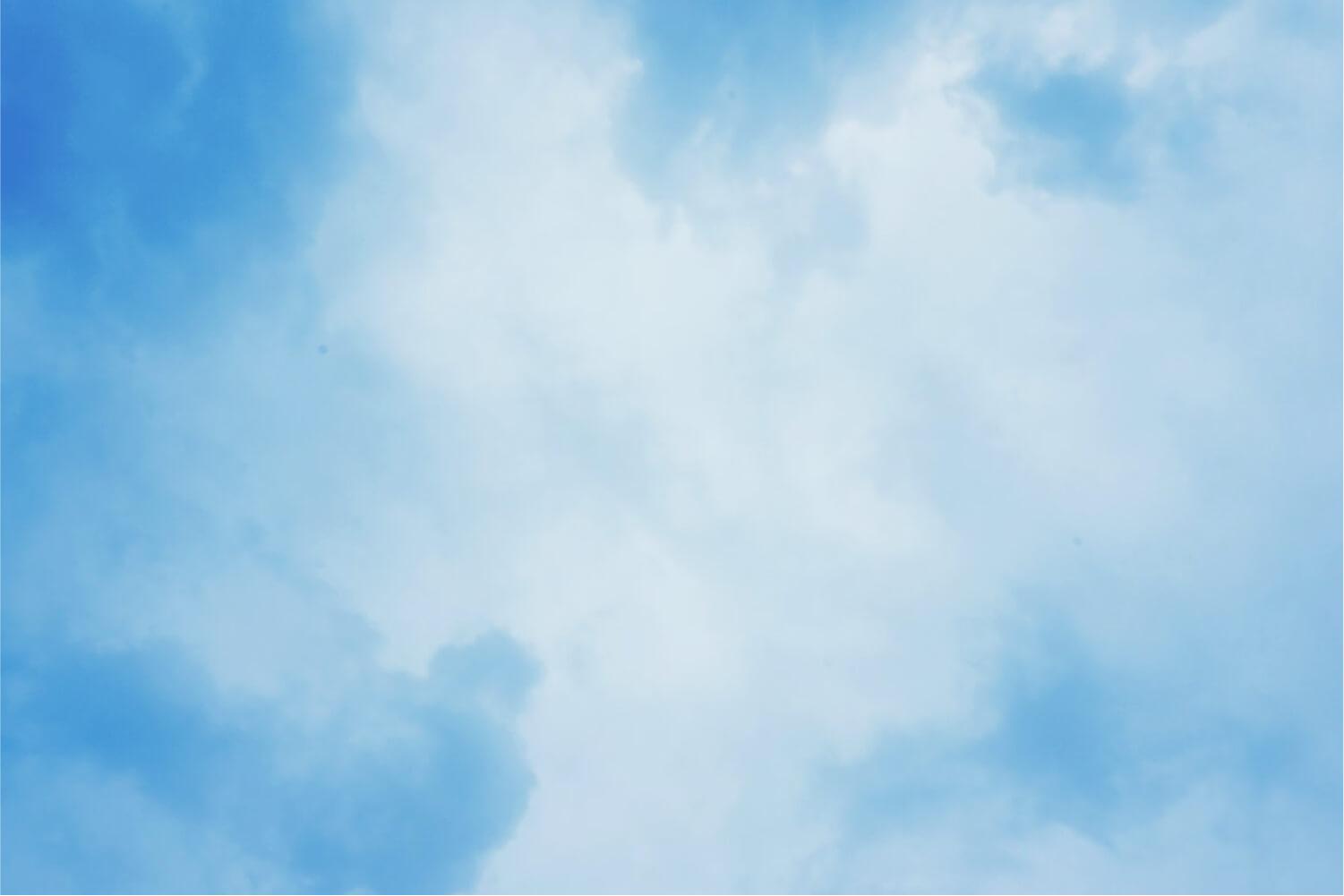 Iowa Family & Educator Partnership
Volume 16 No. 3 Jan. 2022
Free On-Line Course - Recertification Credit Available
ASK EACH OTHER -
VIRTUAL SUPPORT GROUP
Time: NOON - 1:00 PM

Date: MONDAY, FEBRUARY 7th
Date: MONDAY, MARCH 7th
Outreach & Enrollment Services
Hi, I'm MaryAlice Rader, the O&E Coordinator here at River Hills Community Health Center. I've been assisting our patients, and non-patients, who live in the surrounding counties since 5/2015. As a Certified Application Counselor, I assist our community members apply for Medicaid, Marketplace Coverage, CHIP (Hawk-I) and State Family Planning Program, along with Presumptive Medicaid (MPEP). My office is at the Downtown Clinic in Ottumwa. Due to the COVID pandemic, I am no longer traveling to other clinic sites. However, currently I've been completing applications via phone & online to eliminate foot traffic within the clinic. Now, with our sixth clinic open for business, I have been busier than ever. If your patient needs assistance with health insurance options, I can be reached at 641-683-5773 ext. 1108. If I don't answer or line is busy, please leave a message or email me at mrader@riverhillshealth.org with info for patients. I'm in the clinic, but most likely, I'm on the phone doing applications or online. However, I will reach your patient as soon as possible.

Here are a few examples that might help you and your patient with insurance.

Marketplace Special Enrollment Period
Open Enrollment for 2022 Marketplace Coverage will be from November 1st 2021 through January 15th, 2022 with effective date as early as of January 1st, 2022. However, you may still be able to get 2022 coverage IF you have a Special Enrollment Period (SEP). Here are reasons for a SEP:
IN THE LAST 60 DAYS HAVE YOU:
LOST / OR GOING TO LOSE HEALTH COVERAGE IN THE NEXT 60 DAYS
PERMANENT MOVE – NEW TO THE COMMUNITY FROM A DIFFERENT COUNTY/STATE/COUNTRY
MARRIED
BIRTH OF CHILD
GAINED A DEPENDENT FROM AN ADOPTION, FOSTER CARE
DIVORCED (AND HAD COVERAGE IN PREVIOUS MARRIAGE)
GAINED CITIZENSHIP / CITIZENSHIP CHANGE
RECENTLY RELEASED FROM INCARCERATION
If so, you may qualify for a Special Enrollment Period to receive health coverage from ACA on the Marketplace. Purpose is to Educate, Educate, and Reeducate of the 60 Day Window Period. NOT Day 65 or 72 but under 60 Days!
Medicaid Information
You don't need a SEP to apply for Medicaid. You can apply anytime if you meet income guidelines according to FPL, citizenship/immigration requirements.
Example #1 for Medicaid: if a single person who is a U.S citizen & makes less than $1415 per month or less than $16,980 per year, they may qualify for Medicaid.
Example #2 for Medicaid: if a person with legal immigration status such as a lawful permanent resident (green card holder) who has only had their status for 2 years with $0 income, they are NOT eligible for Medicaid due to the 5 year Barr which states a LPR must be here in U.S for more than 5 years to be eligible for Medicaid EVEN if they meet the income guidelines.
Example #3 for Medicaid: All Pacific Islanders can enter/leave the U.S freely with passport & don't need a green card to be in the U.S and are considered "indefinite legal residents". However, as of 4/1/2021 Compact of Frees Association (COFA) can now apply for Medicaid under the new law under Medicaid. A COFA individual must still meet all other PE or Medicaid eligibility requirements to be eligible for PE or full Medicaid.



Special attention for SENIORS:
If anyone over 65 or anyone who has MEDICARE, I refer to SHIP (Senior Health Information Program) through Milestones. I
cannot
do a Presumptive for anyone age 65 or older because the system thinks they are on Medicare (which they are).
I also cannot/offer assistance with a Dental plan only
. Likewise, I cannot do an electric/online application for Presumptive for SECONDARY MEDICAID. Those individuals
MUST
go to their local DHS office for a special application for secondary insurance as they have primary insurance.
FAMILY AND EDUCATOR PARTNERSHIP RESOURCES
The Family and Educator Partnership is here to help the schools we serve improve family engagement in special education by supplying them with materials to help explain the process.

Research indicates family engagement can lead to higher grades and test scores, improved attendance and better behavior. And yet, most teachers share with us that they find it challenging to connect with families. Let us help!
We have assembled and delivered a file box for each building. These boxes are filled with materials to help families understand and engage in the special education process. As questions or concerns come up, you will have the appropriate resource to share. Have a family questioning if a special education evaluation is the right path for their student? Share the Child Find document with them. Is a child new to services in the area of behavior? Share the Functional Behavior Assessment &/or Behavior Intervention Plan booklets with the family. Sending out a meeting notice? Include a copy of 'What to Expect at an IEP Meeting'. Have a family who needs more resources or is having a difficult time understanding the special education process? Share the FEP brochure with the family so they can reach out to us. The resources in the box have limitless possibilities and you can find suggested uses on the chart also enclosed in the materials.
If you would like electronic copies of these documents please visit the FEP website at https://www.gpaea.org/services/iowa-family-and-educator-partnership-fep/. Near the bottom of the page you will find a table with a link to each document. Electronic documents are great to attach to an email or download and print yourself.
We hope that you will use these materials to help families be more engaged and continue to use them for years to come. Unfortunately, we are not able to keep up with all of the printing demands. If your school would like to order more please go to https://aeacreativeservices.org/. Once logged in you will click on 'GPAEA Area Products' there you will see an icon for the 'Family & Educator Partnership'. From there you will find a list of all of the family engagement materials available.
We hope you will find these materials helpful. If we can be of any assistance to your team, please do not hesitate to contact us.
Annette Clarahan, 800-622-0027 ext. 5517, annette.clarahan@gpaea.org
Kelly Wallace, 800-382-0027 ext. 3034, kelly.wallace@gpaea.org
Tips for Communicating in IEP Meetings
Make sure your Body Language matches the words you've spoken

Voice tone can help deescalate a situation or it can cause chaos

Watch your facial expressions

Looking at your phone during a meeting, even if it's under the table, can be distracting or perceived as not valuing the parents time or their child's best interest

If wearing a mask, Make sure your eyes and your body language are tuned in to the students family & other IEP members around the table. We tend to make interpretations from our perceptions which many times are not accurate
Good communication skills help build a parents' trust in LEA & AEA staff & reaffirming, we are here to do what's best for their child.
Does your child struggle with changing activities? Visual timers are ideal in assisting with transitions which can be especially difficult for children with disabilities. Would you like more information on how to make and use a Pie Timer? Click on this link to watch a short video that will help you learn how to make and use your own pie timer.
Autism Support Groups
For information on support groups throughout Iowa, click here.
If you have a support group you would like updated or added, please email Kris at: autism50ia@aol.com.
NEW- Autism Society of Iowa Parent/Caregiver Support Group for Individuals with High Needs via Zoom

Click here to register for the new Parent/Caregiver Support Group for Individuals with High Needs. Meeting dates and times will be announced in January 2022. Sign up to receive the Zoom link and updated information.
Autism Society of Iowa Parent/Caregiver Support Group via Zoom
Click here to register for the Parent/Caregiver Support Group to receive information via email on upcoming Zoom meetings. Meetings are held on the second Monday of every month at 7:30pm.
Autism Society of Iowa Self-Advocates Networking Group
Click here to register for the Self- Advocates networking group and receive information via email on upcoming meetings. Networking meetings are held every month via Zoom. Also, join the Autism Society of Iowa Self-Advocates Facebook Group to meet other advocates!
Autism Society of Iowa Support Group for High School Students with Autism
Do you know a high school student with autism? Encourage them to join the ASI Support Group for High School Students with Autism! Zoom meetings will be held on Wednesday nights at 6:30pm. Zoom links will be emailed to registrants prior to meetings. Click here for more information and to register.
I3 IDEA Information
For more information on Special Education guidance, resources and procedures, please visit the i3 IDEA Information website.
Easterseals Iowa has funding for assistive technology
Available for Iowans with disabilities 18 yrs+ and older Iowans

In collaboration with the Iowa Department of Aging, Easterseals Iowa is offering funding to Iowans who need assistive technology (AT). The funding is available for Iowans with disabilities over the age of 18, or for Iowans over the age of 60. The AT devices must help an individual:
· increase their independence in activities of daily living,
· remain in their home, and/or
· have access to the community.
The assistive technology devices will remain the property of Easterseals Iowa, but can be used as long as a person needs them. Easterseals team members are available to assist with identifying assistive technology solutions.
Funds are limited and available on a first come, first served basis. There is a $750 limit per person.

An application is required:
· Equipment Services Application (fillable pdf)
· Expanded Assistive Technology Grant Program (overview)
· Lending Library Grant Application (fillable pdf)
The project is funded through COVID-19 Coronavirus Relief Funds and monitored by the Iowa Department of Aging.

For questions, get in touch with Tracy Keninger at tkeninger@eastersealsia.org
Great Prairie Area Education Agency works as an educational partner with public and accredited, nonpublic schools to help students, school staff, parents and communities. Great Prairie AEA provides professional development and leadership to promote school improvement, a variety of instructional services, special education support services, and technology and media services. It is the policy of the Great Prairie Education Agency not to discriminate on the basis of race, color, national origin, sex, disability, religion, creed, age (for employment), marital status (for programs), sexual orientation, gender identity and socioeconomic status (for programs) in its educational programs and its employment practices. There is a grievance procedure for processing complaints of discrimination. If you have questions or a grievance related to this policy please contact Greg Manske, 3601 West Avenue, Burlington, IA 52601, (319) 753-6561 x1217, greg.manske@gpaea.org (employment practices) or Dr. Angelisa Fynaardt, 2814 N. Court Road, Ottumwa, IA 52501, (641) 682-8591 x5311, angelisa.fynaardt@gpaea.org (educational programs).
Jen Woodley
Jen is using Smore to create beautiful newsletters