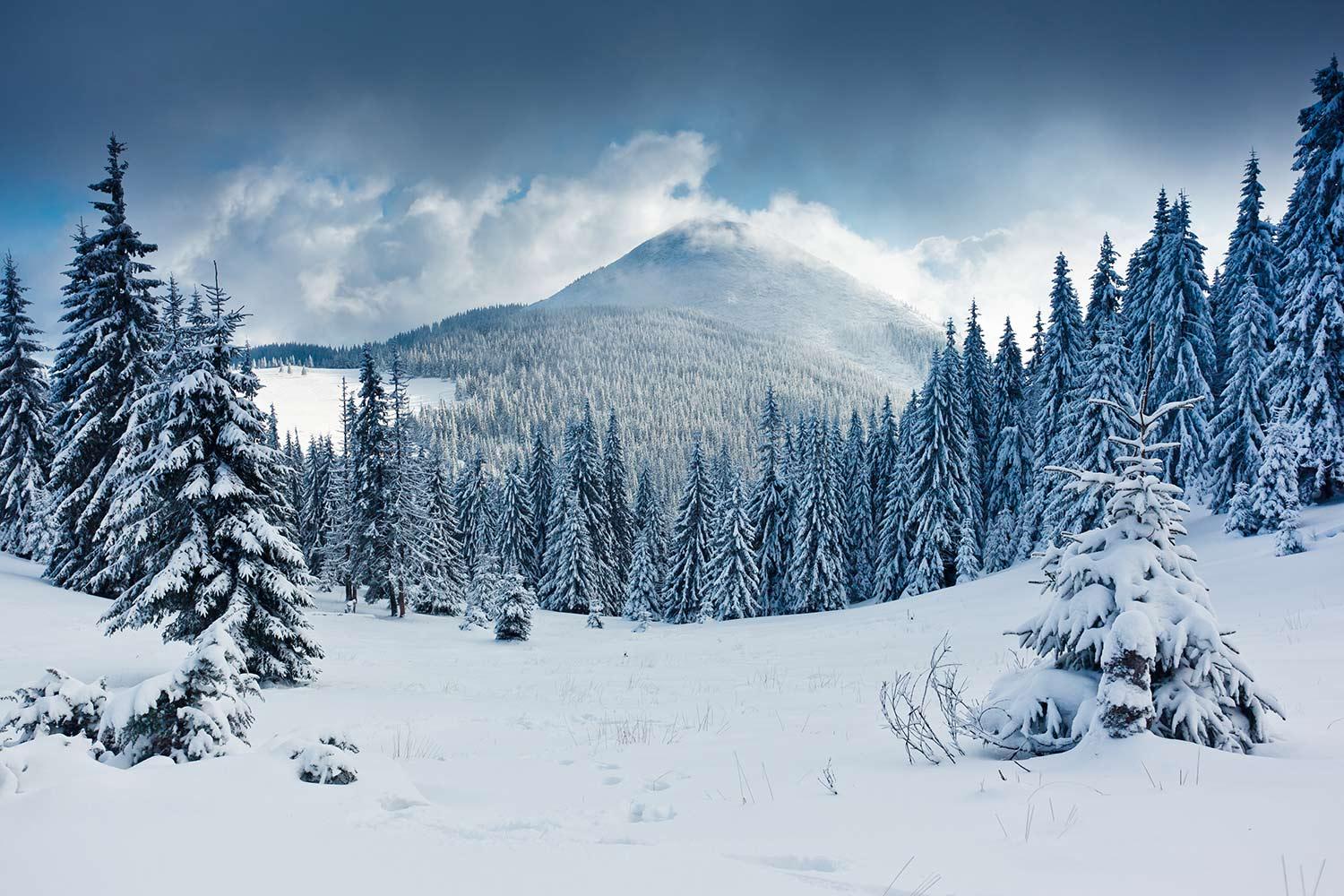 DMS Newsletter (1/22/23)
Go Eagles!!!
Welcome to this week's newsletter.
It's time to purchase the DMS Yearbook. See below for more info and links.
HSC is having another 'dine-in' fundraiser. It will be on Feb 16th at MOD Pizza. See the flyer linked HERE for more info.
DMS Band is having a Mattress fundraiser. See the flyer linked HERE for more info.
DMS has been redesigned as a California Schools to Watch. This is our 4th time as being recognized by California as one of the outstanding and innovative middle schools. DMS will be recognized at the award ceremony in March and we are all incredibly proud of our staff and students for their accomplishments and dedication.
Are you interested in becoming a Substitute Teacher in the Union SD? If so, here is a flyer with more information on the process and who to contact at Union SD to get started.
6th grade parents/guardians - make sure you sign up for Project Cornerstone if you want to be part of the program as we start it up in January. See HERE for more details.
Leigh HS has yet another opportunity for local students.

Longhorn Robotics FTC

Team is

a group committed to increasing accessibility in STEM for students who would otherwise lack such opportunities. This year, they intend to host their first Hackathon Challenge for students in the local community. In this year's Hackathon, teams of 2-4 people will collaboratively develop a program, a website, or an app according to a prompt announced on the day of the Hackathon. Registration link is

HERE. Flyer with further details is HERE.
We've noticed an uptick in 'playful' behavior that isn't appropriate for school. Middle schoolers like to play around with their friends - 'steal' their hats, water bottles, lunch bags - and play keep away. While that might be ok to do at home, at the park, in the backyard, etc... it can cause some unwanted consequences in the school setting. Please speak with your student about this and encourage them to play appropriately at school. We want school to be fun AND safe and we want our students to always treat others with respect.
Our newest EL Newsletter can be found here.
Parents - please make sure to drive safely at all times during your commute to dropping off and picking up your students. There is a lot of traffic, students walking/riding bikes all around the neighborhoods of DMS (and other Union SD schools) and it's imperative that you be as safe as possible so our students can be as well.
Our Athletic Donations have picked up - Great Job Parents!!!! We are still behind in our donations so far this year and that directly impacts our future ability to provide these important activities for our students. Your contributions provide our DMS athletes with the best coaches, equipment, uniforms, and facilities. These expenses are not covered by our school district and, therefore, we need parent and community support. DMS has hundreds of students participating in sports, such as basketball, cross country, soccer, competitive cheerleading and volleyball. Your donations will go toward coaches' stipends, uniforms, league fees, equipment, and referee fees. Donations can be made at the DMS Store Website.
Want to encourage your student to get involved? We have many clubs who meet during lunch and/or after school. They include Anime, Book, Environmental, Inclusivity/Kindness, Christian, Aviation, LGBTQ+/Allies, Art, Chess, Math, Debate and Science Olympiad. We also have the Lunch Lounge in the Library on Monday's.
Don't forget about Homework Center. It's available after school in the library on Monday, Tuesday and Thursday from 3-4:30.
Is your student having a conflict with others that needs mediated? DMS has an EMT (Eagles Mediation Team) that may help. Students can complete an EMT form (was emailed to all students) and get help from fellow Eagles who have been trained in peer conflict mediation. More serious conflicts can be mediated by Ms. Brown, one of our Mental Health Therapists.
I'll keep putting this in the newsletter because it's so incredibly important - even more so as we move closer to the end of the semester. Just a reminder to reinforce those good habits in your Eagle. Ask them about their homework and/or what they did in school today. Dig deeper than just 'how was your day at school' - because we all know the answer you're going to get with that one. Fine. Ok. Meh. Make sure you are keeping up with their assignments and grades on Power School. Remember to not 'freak out' about any individual assignment. The important thing is establishing good habits - doing homework/studying each night, keeping track of assignments, keeping organized, etc...
Our morning announcements can be found HERE. Information on clubs/activities can often be found in these announcements so you will want to bookmark this.
DMS Yearbook Order Info
It's time to order your 2022-2023 DMS Yearbook!
The 22-23 Dartmouth Yearbook will feature a hard cover, and will include full color pages capturing our current school year--picture day images as well as clubs, sports, activities, classroom candids, events, and more. The middle school years fly by quickly--be sure to order a yearbook to capture these moments!
Order online by 3/3 for the best price, only $35!
After 3/3, the price will be $40. Order deadline is April 7th.
https://jostensyearbooks.com/?REF=A00808670

Attention 8th Grade Families! Honor your 8th grader in the yearbook with a "grad ad!" Include favorite memories, accomplishments, quotes, baby pictures, recent pics, and more in your dedication ad. You will upload images and add personalized details on the Josten's website; follow the link below to see the pricing* and get started:
8th Grade only; deadline to submit, 2/28
Need ideas/samples for inspiration? Go here!
*grad ad proceeds support the yearbook program by keeping our yearbook prices affordable for all--thank you for helping us!
Information for 8th grade parents
9th grade is just around the corner (even if it doesn't seem like it). Branham and Leigh high schools have set their incoming 9th grade parent information nights. You can click on the school name below to see the flyers for each school. There are also links below to information about Campbell District enrollment, etc... Additionally, both schools will be visiting DMS on January 10th to speak to our 8th graders about important information for 9th grade. I will place these links in the weekly newsletter through January.

Branham HS

Leigh HS


Link to the CUHSD Incoming Families web-page
Link to the CUHSD main web page
Home & School Club Volunteer Opportunities
As you know, the Dartmouth Home & School Club (HSC) relies on parent volunteers to provide the funding and manpower for our enrichment programs. We are so excited to bring back two of our most impactful programs to the classrooms.
ART VISTAS brings the finest art education to our middle schoolers. Their multifaceted curriculum exposes students to art history and technique. By engaging in critical thinking, cultural exposure, open dialogue, and artistic experimentation, they grow creative skills and confidence. Art Vistas volunteers will help bring 2-3 lessons to our students at Dartmouth during this school year.
https://docs.google.com/forms/d/e/1FAIpQLScWT3Pn8EywV1SKli9LgdYdH0riNRz2Ic9Pf7bWWrEeDNy8qQ/viewform

PROJECT CORNERSTONE (6th Grade) utilizes the research-based Developmental Assets model to empower and engage youth, parents, and school staff. It fosters the development of social and emotional learning skills in youth including: inclusion, diversity, tolerance, problem solving, respect, and conflict resolution. It promotes a common language to be used throughout the school by youth, staff, and parents. Our Project Cornerstone leads are looking for volunteers to help provide six lessons to our students throughout the school year.
https://docs.google.com/forms/d/e/1FAIpQLSfADkfO2RFP4jEGEA7xMwu2ANFMQXYQusLSQ0W9hqN8Cm5yIg/viewform?vc=0&c=0&w=1&flr=0

Thank you to all who have generously supported our MEMBERSHIP DRIVE! We are short of our goal, so we will be working on additional fundraising opportunities throughout the year. If you would like to be involved with that, please contact us at dmshsclub@gmail.com. If you would like to contribute, we would appreciate your support so that we are able to continue providing programs, like Art Vistas and Project Cornerstone!
Attendance
I wanted to share some information regarding student attendance. Having your student at school each day is very important, and we do understand that students get sick during the school year. If you receive a letter regarding your student's attendance, it is due to your student missing 10% of the current school year. This letter is a reminder to let you know where your student stands with absences and also a way for us to reach out to find out if there is some support that can be given on our end.
Ed Code states that Chronic Absenteeism is when a student is considered a chronic absentee when he/she is absent on 10% or more of the school days in one school year, from the date of enrollment to the current date. Chronic absenteeism includes all absences – excused and unexcused – and is an important measure because excessive absences negatively impact academic achievement and student engagement. [EC 60901]. This information can also be found in your Parent's Rights on page 4.

Care Solace
USD is committed to the well-being of our students, staff, and families to create a safe and healthy learning environment. In support of our ongoing commitment, USD has partnered with Care Solace to provide an additional layer of care for our community.

Care Solace helps individuals find mental health care providers and substance use treatment centers. Their Care Companion™ team is available 24 hours per day, 7 days per week, and 365 days per year to quickly connect you to carefully verified providers in your community.

Students, staff, and families may access Care Solace services in two ways:


Call (888) 515-0595 at any time. Support is available in 200+ languages. A dedicated Care Companion™ will help you every step of the way to research options, secure appointments, and follow up to make sure it is a good fit.
For an anonymous search, answer a few questions to get matched with an extensive list of care providers at www.caresolace.com/unionsd.

Care Solace is now available for use at no cost to you. They will connect you with providers accepting all medical insurances including Medicaid, Medicare, and sliding scale options for those without insurance. All information entered on the Care Solace tool is completely confidential and securely stored.

Please note, this service is an optional resource available by choice and is not mandatory to use. Care Solace is not an emergency response service or mental health services provider. In the event of a life-threatening emergency, please call 9-1-1 or the National Suicide Hotline 1-800-273-8255. If you are interested in counseling-related services for your child, yourself, or another family member, please contact Care Solace for valuable assistance. This is a complimentary resource provided by Union School District.
A few rules reminders
Just a reminder that we would love to have you cover with your students:
We do not allow students to bring their own sports equipment (basketballs, soccer balls, tennis balls, etc...) to school with them. We have these items for students to use during break and lunch to play on the courts/fields.
Bike/scooter riders - students MUST wear a helmet. It's the law and keeps our Eagles safe. Please remind your student to also follow all traffic rules while traveling the streets to/from DMS. There is a lot of traffic out there with nearby elementary schools, as well as DMS traffic, that they need to be very aware for their safety.
Student Drop off and Pick up
Thank you Eagle parents for making student drop off and pick up look much better. Remember the following to make sure our Eagles are safe during these times:
Remember that while we have 2 lanes - the RIGHT lane is the only one used for drop off and pick up. The LEFT lane is only for pulling through.
Please pull forward as far as possible before you drop off/pick up. Even if that means having to pull forward to the band area. There are probably cars behind you and failing to pull forward causes a long line of cars.
Speaking of that drop off/pick up lane - I don't know about you, but that's the last place I want to be. Thankfully, there's a better way. Pick up your kid at 3:05 - you'll find it's much less crowded. Drop your kid off at 8:00 - again much less crowded.
Did I mention to pull forward as much as possible?
DMS Store
Have you visited the DMS Store yet? If not, you're missing out. It's the easiest way to purchase your student's PE clothes, lock and planner. It's also a great way to show your Eagle pride by purchasing DMS apparel. Finally, you can place your athletic donations from there as well.
Scott Boggs
Scott is using Smore to create beautiful newsletters