Welcome to Arbonne
from the Hohenstein Region
Congratulations on joining our Arbonne team starting your own business.
As your Regional Vice President with Arbonne and your upline, I want to say WELCOME! I am here, alongside your awesome sponsor and all your upline to help you launch your very own business & continue to have long term success by following our system in place. You have an awesome team to work with (we're all called your upline) to help you on this journey, so please know you can reach out to any of us at anytime.

In becoming part of this AMAZING team you will be receiving the connection, support, and information you need to be up-to-date with all that Arbonne has to offer. I want you to have all my contact information and know we are in this journey together. Please look for contact information at the bottom of this flyer.

If you have decided to build a business with Arbonne to make a couple extra hundred dollars a month, or like me, want to take it to the top and change your life and the lives of countless others, you are in the perfect place! The beauty of this business is you may be in it for yourself, but you are never in it by yourself!

Getting started has a lot of strategy we already have in place for you - Let us teach you the ropes and you will earn while you learn. We work as a team and want to show you how to be successful and teach others the same! Immediately get on the phone with your sponsor and VP and get a coaching call in to do your first 4+ steps to GET IN BUSINESS!

THEN....Read, Follow & Complete the New Consultant Packet - Stage I. I highly recommend to get going on this RIGHT AWAY! You just made the decision to start a business, take it seriously and do it right! Don't waste time either - TODAY COUNTS! Once you have completed Stage I of the start up process, your sponsor and/or upline will walk you through the rest of the start up process, called Stage II. We break this up, because we want to teach you the most important steps first, the steps that produce results and after that add in more information to learn. We just stage it out for you and have found it works best this way so we can all learn and move forward with success.

Our goal as your upline is to help you promote to the 1st management level whether you have the whole month to do it or one week left in the month. YOU CAN DO IT! Don't forget to write your 100 person list, from that list pick 10-30 people on your dream team and write out your 10 WHYS (this is your ACTION PLAN).
*** PLEASE BE SURE TO TAKE NOTE & REGISTER FOR ANY AND ALL UPCOMING ARBONNE EVENTS INCENTIVES AND TRAININGS***
There are a few things you will want to do right away...
1.Schedule a Dream Team - within 2 days of signing up is preferable. Look at your 100 person list and pick out 10-30 people you'd love to work with, vacation with and spend time with. Ask everyone you'd like on your team to jump on this call to learn more. Tell them why you've hand picked them. See verbiage sheets from sponsor and work with your sponsor to role play what to say 1st. DON'T SKIP THIS STEP!
2. To Open for Business, book 4 of your own product demo launch shows in your home, no matter what! Then ask and book 4 friends to host shows in their homes for you, again product demos. DO NOT WATER DOWN THIS STEP, IT'S VITAL!! This is your training grounds. We earn while we learn, so don't fret about feeling like you don't know enough yet, that is why you have an upline helping you with these shows were asking you to book. Trust them and this process. Your sponsor will provide you with verbiage sheets, don't t forget to ask if they do not.

3. Order your "BUSINESS" Start Order. You need products to be IN business, to demo, share and experience. You also need tools, like business cards, catalogs, order forms etc. If you do the launch process we coach you to do right away, you can earn back your investment in 1-3 months. YOU WON'T REGRET IT! There are Success Packs to choose from that have great deals for you. Discuss what your options are with anyone in your upline and understand what products are needed for each show (to demo) and for gold bags, fit kits and sampling. We want you to have your personal use of products too, but remember, this is not a personal use order, this is your business tools order to run your Arbonne business.

Please be sure to replace the products in your home with comparable (and superior of course), Arbonne products as soon as possible. See Arbonnize your home sheet for ideas. This may seem like a sales pitch, but I can promise you, your friends and family are watching to see just how serious you are as a new business owner. And nothing says, "I'm not quite sure," more than having Softsoap at the kitchen sink and Panteen in the shower. When I started my business, I knew my network may not trust Arbonne or the MLM Business model, but they did trust ME and that would mean that I would need to share my story and my own love of the products to help show them that Arbonne was in fact a pure, safe, and superior alternative to what they and I, were already using. So when you do the same, not only will you enjoy the amazing results our products deliver, but you will soon find your own personal testimonies that often sell your product for you because you can't stop bragging, talking and sharing authentically about them! In addition, anything you purchase for yourself or your family/business is counted as Retail Volume for your qualifications and promotions to the next level of management and IF YOU CAN BELIEVE THIS...you will earn an income on the products you buy as well as those that you sell!! I LOVE THIS!! Oh, and did I mention the tax write off's? There are simply too many reasons to shop from your own Arbonne Mall, so happy shopping. If Arbonne carried the product, I buy it from my own store rather than any store out there. I buy all my families vitamins, fizz sticks, protein, ALL personal care (everything we use in the shower to lotion, sun screen and lip savers) and gifts for others from Arbonne and my family & friends, have come to love and expect it!!

You are part of a growing team, with many Managers and Vice Presidents setting new records in our 35+ year history! Now is the perfect time to be building an Arbonne business with our sales up 15% and a growing Domestic and International presence! We are exploding, so keep an eye out for more White Mercedes on the road. Be one of them!!! I earned car #31 in our Northern California Team So - don't ever second guess it. What we're doing, is duplicating a system that works and it is happening for others. I want you to know it IS possible for you too! You have to follow our system for success, be coach-able and never quit.

I am so happy to know you have DECIDED and are going to be one of them. So what do you want to accomplish in 5 years? DREAM BIGGER than the walls you were conditioned to think in, because in Arbonne, the sky is the limit and there are no barriers walls. What does your future look like if you were to be the artist to paint and design the life you truly WANT?
When you are in need of help, you have many places you can turn including
(1) Calling 1-800-ARBONNE

(2) going to www.arbonne.com with your log in to use all the amazing tools, trainings, and resources such as "The Source", which I find is the quickest and easiest solutions resource guide.

(3) Contacting the person who sponsored you or anyone in your upline.

(4) Checking out all of the information, tools and resources on the Team Facebook page (if you have not been added, please contact your sponsor ASAP)

(5) Or of course reaching out to your upline VP's of which I am grateful to help. I also encourage you to stay in community by plugging in to our weekly Team Call, where you will hear FANTASTIC weekly trainings, stories of success, tools to overcome obstacles and much, much more. This call is facilitated by myself and 9 other fabulous and committed Vice Presidents in the company, and I promise you that plugging into this call for 30 minutes, once a week will grow your business and your belief. Please schedule it into your calendar reminders. The call in number is always the same to dial in LIVE:

LIVE DIAL IN CALLS EVERY MONDAY at 12PM PST. With the exception of the 1st Monday of each month, we tune into a United Nations Call with our UP UP UPLINE, the call in conference numbers are posted on our team Facebook page. All calls are recorded, but the recorded dial in # is different than the live dial in #. So take note of that. I highly recommend printing the 1st 2 pages (as an extra copy) from this new consultant packet and have them up on your office walls for easy access, since they have information you'll need weekly, if not daily.
I know it may be new or confusing at first, but if you plug these calls into your computer/phone calendar as reoccurring events NOW with the call in #'s for each call, you will have it accessible on the time of the call, no matter where you're at. Many times I am at sports practice for my kids, driving, leaving the gym when I hop on these calls. I mix them into what I am already doing, but I schedule them into my life too.

Remember, in Arbonne as in life, "we rise by lifting others," so act boldly, focus on your WHY, be consistent and share this amazing gift with others!
Independent Consultant & Regional Vice President
Ashley Hohenstein
Certified Massage Therapist and Health Educator
Certified Make-up Artist
Thank you for taking the time to review this information. Now I would like to invite you to watch some recorded videos on getting your business started!
Sharing Arbonne using "The Funnel" Method
I am "launching" my Arbonne business ...NOW WHAT?!?!
NVP Mo Boeger and the Show Close
Start Now new consultant training with Mo Boeger
Nuts and Bolts of Arbonne with Mo Boeger
An Audio example of a Healthy inside and out Presentation
One of my favorite examples of what is possible. Please listen to Debbie Neal's " Your vision is your gateway".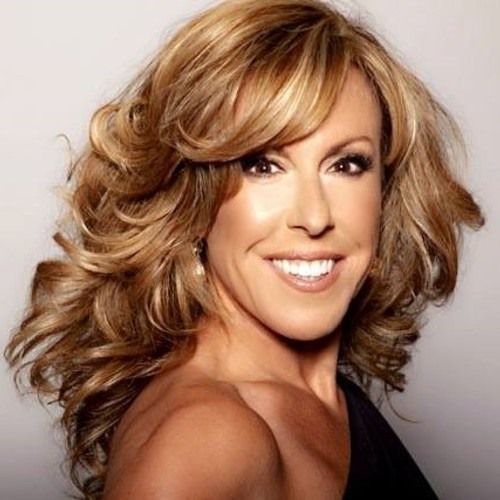 debbieneal
Your Vision Is Your Gateway by debbieneal
Need a little Belief please listen to Mo explain why this business works!
Nicole Owen
Mo Boeger DA call by Nicole Owen
Ask your up-line for more training's if you just can't get enough!