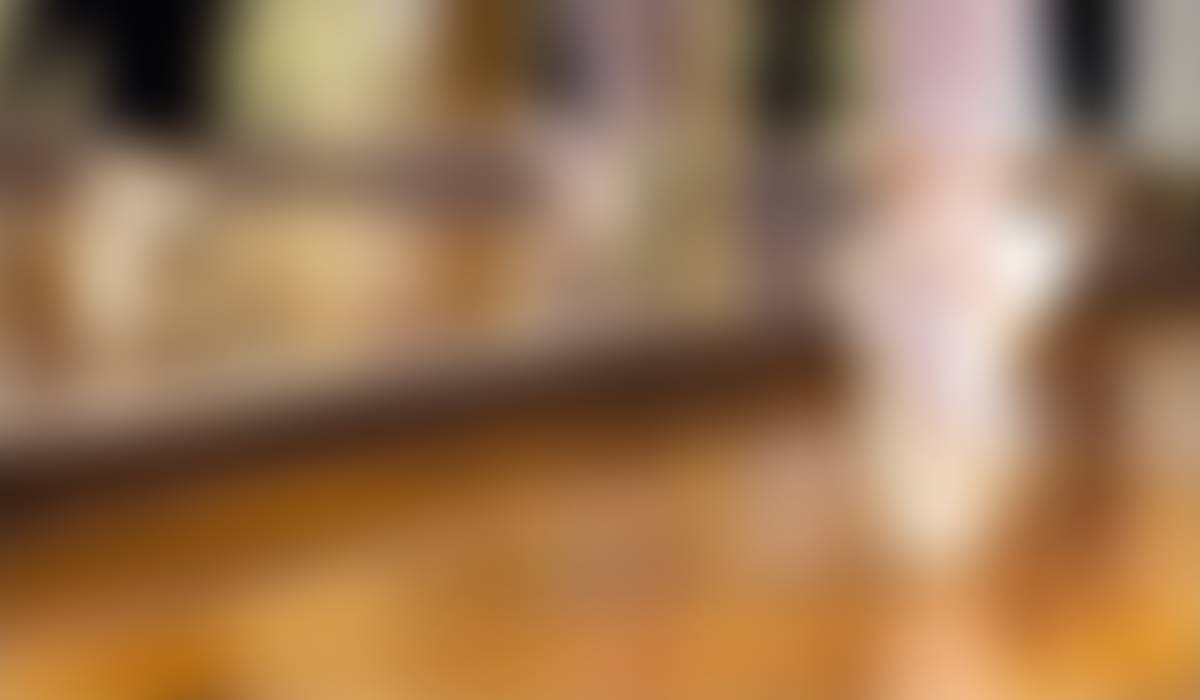 USD 231 Examples of Excellence
February 2022
Overview
USD 231 is proud of the accomplishments that occur daily in our classrooms and buildings. We are frequently notified of awards received, generous donations by members of our community, and other occasions that warrant special attention. The USD 231 'Examples of Excellence' newsletter is produced to share the stories of our student and employee successes!​

Share Your Story with Us!!!
Do you have a 'feel-good' story or accomplishment to share? Let us know by submitting the information
HERE
.
Dr. Huff Introduction (April 2022)
GEHS Students Recognized as Kansas State Scholars
The Kansas State Scholarship is designed to assist financially needy students in the top 20-40% of Kansas high school graduates who are designated as state scholars during the senior year of high school. Completion of the Kansas Scholars Curriculum is one component of the scholarship requirements.
The GEHS Class of 2022 has 33 students who have met these high standards and are now recognized as Kansas State Scholars. Along with the required curriculum, the students are listed below and will be recognized during the Seniors Honor Night and during the GEHS graduation ceremony.

Congratulations to these outstanding scholars!!
Ahsens, Robert
Babcock, Lindsey
Beane, Ryan
Boggs, Savannah
Bunch, Hannah
Cochran, Lindsay
Coffelt, Josephine
Dewey, Carter
Elley, Taylor
Garden, Abigail
Gordon, Kyndall
Haney, Joy
Holle, Jackson
Hulse, Hannah
Keeler, Kasen
Kellogg, Chase
Kepler, Lilly
Kilgore, Jacob
Majstorovic, Luka
Matlock, Carson
Moore, Blake
Neddersen, John
Nokes, Loudon
Pemberton, Jamie
Pittman, Lillian
Pruetting, Harley
Salinas, Isabella
Schutze, Emily
Singer, Jack
Soileau, Elyea
Strick, Patrick
Weyand, Joseph
Wootton, James
Required Curriculum
English - 4 years

One unit to be taken each year. Must include substantial recurrent practice in writing extensive and structured papers, extensive reading of significant literature, and significant experience in speaking and listening.
Mathematics - 4 years
Algebra I, Algebra II, Geometry, and one unit of advanced mathematics-- suggested courses include: Analytic Geometry, Trigonometry, Advanced Algebra, Probability and Statistics, Functions or Calculus. Completion of Algebra I in 8th grade is acceptable for the Kansas Scholars Curriculum.
Science - 3 years
One year each in Biology, Chemistry, and Physics, each of which include an average of one laboratory period a week. Applied/technical courses may not substitute for a unit of natural science credit.
Social Studies - 3 years
One unit of U.S. History; minimum of one-half unit of U.S. Government and minimum of one-half unit selected from: World History, World Geography or International Relations; and one unit selected from: Psychology, Economics, U.S. Government, U.S. History, Current Social Issues, Sociology, Anthropology, and Race and Ethnic Group Relations. Half unit courses may be combined to make this a whole unit.
World Language - 2 years
Two years of one language. Latin and Sign Language are accepted.
ATC Hosts First Career Fair
In late April, the Advanced Technical Center at GEHS hosted the Center's first-ever Career Fair. Over 225 students attended providing them with the opportunity to meet with 24 businesses. Students discussed summer employment, internships, scholarships, apprenticeships, and full-time employment opportunities. Several of our students have already scheduled follow-up meetings with businesses to discuss these potential opportunities.
Many thanks to Mr. Jessi Lane, Lead Instructor at the ATC, for organizing and facilitating this event to the benefit of our students.
PRMS Students Experience "Goosebumps"
Jennifer Cusick, a fifth-grade teacher at Pioneer Ridge Middle School, gave her students "goosebumps" when she introduced them to legendary author R.L. Stine.
While lesson planning, Mrs. Cusick encountered Mr. Stine's MasterClass program and thought, "what an engaging way to learn how to write a narrative!" She viewed the trailer for the program and noticed that Mr. Stine utilizes the basic fundamental principles of teaching a narrative that she uses to instruct fifth graders. Jennifer shared, "Mr. Stine includes so many fantastic tips and tricks for writers such as generating great ideas for a story, trick the reader to make it more interesting, writing cliff hangers, creating monsters, building characters, and using descriptive language!


Jennifer shared that it is sometimes a struggle for her students to produce five well-written paragraphs. "Using R.L. Stine's MasterClass, I stretched my fifth-graders to write at least five chapters, and many wrote much more, some up to 10 chapters!! I was blown away at the high level of creativity students showed and their level of engagement!" shared Cusick.
The success of her students and their interest in the topic inspired Jennifer to share her excitement with Mr. Stine. She followed him on Twitter and noticed how active he was on the platform. Jennifer thought, "I will reach out to him and just see if he responds to me." So, Jennifer took action and shared, "This spring, I took a picture of my class holding their stories in the school library around many of Mr. Stine's Goosebumps books. I then posted them to his Twitter account, letting him know we enjoyed his MasterClass. I also shared how much my class would love to visit with him via Zoom. To my amazement, he replied. After a few emails back and forth with his publicist, I arranged a Zoom meeting with Mr. Stine to talk to my class about their project."

Jennifer couldn't wait to share the news with her students. She shared, "I was so excited to tell my class! I broke the news to them on April 1st. The timing was perfect as students thought my announcement was an April fools joke. We invited students' parents to attend, and the turnout was great."
"The students did a fabulous job interacting with Mr. Stine and enjoyed the entire experience. My hope for these students is they can share this memorable experience with their future children!" Cusick stated.
GEHS Students Participate in Media Competition
GEHS students, Brendan Citron, junior, and Max Christian, sophomore, recently competed in the eMagine Media Festival awards program held at Olathe Northwest. 26 schools from the region submitted 275 entries to the contest.
Max placed second in 2D Animation with the entry "Dragon" and Brendan placed first in Custom Coded Website with "Weather Hub" and was awarded the Pixel trophy.
Outstanding work, gentlemen!
GEHS Symphonic Band and Wind Ensemble Earn 1 Ratings
The GEHS Symphonic Band and Wind Ensemble recently represented our district in very positive light.

Both bands received "1" ratings (superior) from the judges. Scores are out of 80 points and Symphonic Band scored 72, 66, and 69. The Wind Ensemble scored 77, 69, and 72

The judges were scoring rather tough on this day, but the exquisite performances from both groups were undoubtedly "1" rating quality. A special shout out to Hannah Stevens for participating in her very first Large Group Contest as a teacher! Per usual she handled herself with grace and class.

GEHS Choir Students Earn Superior Rating!
GEHS Choir students and the Madrigal Ensemble recently participated in the KSHSAA Regional Solo and Ensemble Festival. In a matter of weeks, these students not only learned very challenging pieces, but they also performed them musically with energy and enthusiasm.
The Madrigal Ensemble has been busy learning eight difficult pieces the past two quarters, and they took two of these songs to Regionals. Their hard work and tenacity paid off and they brought back the highest "Superior" I rating!

The singers in Madrigals are:
Aubrie Blanz
Conner Booton
Donald Chamber
Brooklyn Drabant
Zach Gunby
Eden Hall
Ryanne Ham
Elaine Jensen
Zach Jewell
Caroline Kuzma
Izi May
Johnny Padigos
Alyssa Ratcliffe
Robert Ratcliffe
Zack Rhodes
Ben Robison
Quinn Rogers
Julia Rollings-South
Sam Scoggins
Jessica Souvannakhot
Liam Strahan
Jacob Venevongsoth
The following students prepared two songs, many in foreign languages (Italian, German, French and Spanish) to compete in the Solo classification:
Charlie McGill- I Superior Rating
Elaine Jensen- II Excellent Rating
Samantha Scoggins- I Superior Rating
Jessica Souvannakhot- I Superior Rating
Aneko Havener- II Excellent Rating
Jack Lloyd- I Superior Rating
Ryanne Ham- II Excellent Rating
Emmaleigh Wiehn- I Superior Rating
Johnny Padigos- I Superior Rating
Jacob Venevongsoth- I Superior Rating
Julia Rollings-South- I Superior Rating
Alaina Collier- II Excellent Rating
Gabe Biggs- II Excellent Rating
Aubrie Blanz- II Excellent Rating
Anabelle Lindblom- II Excellent Rating
The bolded names advance to State on Saturday, April 30th. Wish them luck!
Please congratulate all of these students on their hard work paid off!
GEHS Students Recognized as Top Kansas Career and Technical Education Scholars
TOPEKA — One-hundred-forty Kansas high school seniors (including three GEHS students) have been named 2022 Kansas Career and Technical Education (CTE) Scholars, the Kansas State Department of Education announced Tuesday, April 12, 2022.

The Kansas CTE Scholar program is an opportunity to recognize well-rounded outstanding CTE students who are finishing their senior year of high school. This is the fourth year for the initiative.
Students must be a high school senior and meet the following criteria to be selected as a scholar:
Have earned or presently enrolled in 3.0 or more CTE credits with verification of technical skill attainment.
Senior-level status.
Have a CTE Grade Point Average (GPA) of 3.5 or better in CTE coursework.
Civic engagement or 100 community service hours with verification letter.
Work-place experience. These experiences can include school-based experiences, internships, clinicals, supervised agricultural experiences, community-based or student-led businesses located on or off the school campus. The experiences should reflect the career interests of the candidate and industry expectations. A minimum of 80 hours of experience is expected prior to submission.

Career vision summary statement. This is a short reflection of a candidate's personal career vision and future plans. A maximum of 175 words is allowed.
Scholars receive a commemorative pin, special certificate and statewide recognition.
This year's Kansas CTE Scholars are:
Will Lewis, Gardner Edgerton High School, Gardner Edgerton USD 231.



Gavin Klaassen, Gardner Edgerton High School, Gardner Edgerton USD 231.

Jackson Holle, Gardner Edgerton High School, Gardner Edgerton USD 231.
GEHS Students Compete in Math Competition
Students in the GEHS Gifted program traveled to Pittsburg, Kansas to compete in the Pitt State Math Relays. Every student placed in one way or another; medals were awarded to 1st, 2nd, and 3rd places; full results are below.
Grade 10
Algebraic Word Problems
Delaney Privat placed 4th, Robert Ratcliffe tied for 5th, Lenora Little tied for 5th
Algebraic Simplifications
Josie Pemberton tied for 8th
Computational Math
Robert Ratcliffe placed 3rd, Josie Pemberton tied for 4th
Graphing
Lenora Little placed 5th
Grade 11
Algebraic Simplifications
Brayden Byars tied for 4th
Functions
Brayden Byars tied for 7th
Grade 12
Algebraic Equations and Inequalities
Jackson Holle tied for 1st, Jamie Pemberton tied for 2nd
Computational Math
Jamie Pemberton tied for 3rd, Russell Shute placed 4th
Geometry
Jamie Pemberton placed 5th, Russell Shute tied for 7th
Logic & Set Theory
Jackson Holle placed 2nd
Number Theory
Jackson Holle placed 3rd
Potpourri
Torin Wilson placed 9th
Probability & Statistics
Torin Wilson placed 6th
Team Events - Relays comprised of 4 team members
Algebra Medley
Team tied for 7th: Brayden Byars, Josie Pemberton, Delanay Privat, Lenora Little
Calculator
Team placed 5th: Jamie Pemberton, Jackson Holle, Torin Wilson, Russell Shute

USD 231 recognized for high-quality summer meals service
TOPEKA — Three Kansas school districts have recently been recognized by the U.S. Department of Agriculture Food and Nutrition Service for their outstanding meal programs.

The Turnip the Beet award recognizes sponsors within the Summer Food Service Program (SFSP) and the National School Lunch Program Seamless Summer Option that go above and beyond program requirements to serve high-quality meals to children during the summer months.
For the 2021 summer, 84 sponsors from across the United States qualified for either a gold, silver or bronze Turnip the Beet award. Only 14 sponsors qualified for a gold award, according to the USDA. Fifty-four qualified for a silver award, and 16 qualified for a bronze award.
Each Kansas' Turnip the Beet awardee received recognition in the SFSP category. Haven Unified School District 312 received gold, and Gardner Edgerton USD 231 and Wamego USD 320 received silver.
Sponsors can self-nominate or can be nominated by another party. USDA's Food and Nutrition then evaluates and scores the nominations. Nominations must clearly illustrate how the meals are appetizing, appealing and nutritious.
The Kansas districts that were selected highlight local produce in their Summer Food Service Programs, according to Barb Depew, Farm to Plate project director for the Kansas State Department of Education (KSDE).
"These are some of our shining stars," Depew said. "They go beyond the level of expectation."
Gardner Edgerton USD 231
Every week during the summer of 2021, Amy Droegemeier, director of nutrition services for Gardner Edgerton USD 231, and her staff members would hand out meal kits consisting of 14 meals to 2,500 youths. That's a total of 30,000 meals per week.
The district served the meal kits curbside on Tuesdays, and staff members would begin their days at 10 a.m. Those days often didn't end until 6 p.m.
"We would be consistently busy," Droegemeier said.
Participating families could choose from three different meal kit options – Greatest Hits, which included students' favorite entrees; Meatless Mix, which included vegetarian options; and Fridge Filler, a rotation of creative options, including a week of sandwich items, grilled items, such as hot dogs or hamburgers, or Mexican kits for nachos.
"This variety allowed our families – especially those with multiple children – to tailor their selections to their weekly plans and children's appetites," Droegemeier said.
In addition to the meal kits, families received half gallons of 1% chocolate milk and/or half gallons of 1% white milk. Families could select their preference at the time of preordering. The district gave out 5,000 half gallons of milk per week. The meals kits included local fresh fruit and vegetables, too. One farmer provided tiny watermelons, tomatoes, peppers and cucumbers.
"We had some really great help from our community partners, too," Droegemeier said.
"Walmart loaned us 20 carts (to help with curbside deliveries), and Price Chopper would sell us items at cost if we couldn't get it. Teachers helped, too. It was a really great partnership throughout the community."

From March 2020 through July 2021, the district in total served 1.6 million meals, Droegemeier said. There are about 60 food service workers on staff at Gardner Edgerton, with between 40 and 45 serving during the summer. This summer, the district will return to the traditional model of serving meals on-site.
Winning a silver award was exciting for the district, according to Droegemeier.
"I think I'm most excited for my staff. I have a team that embraces thinking differently. We always dream bigger than what the bare minimum is," Droegemeier said. "They gave selflessly these past two years. They did everything they could to meet our kids where they were. They were all in from the beginning until the last meal we served."
Summer Food Service Program sponsors Just as learning doesn't end when school lets out for the summer, neither does the need for good nutrition. SFSP provides free, nutritious meals and snacks to help children get the nutrition they need.
The Food and Nutrition Service administers SFSP at the federal level. State education agencies, such as KSDE, administer the program. Locally, the program is run by approved sponsors. Sponsors provide free meals to a group of children at a central site, and, in return, receive payments from USDA through their state agency for the meals they serve to children at eligible sites.
SUBMITTED PHOTOGRAPHS Gardner Edgerton USD 231 Farm to Fork: Gardner Edgerton USD 231 is a Farm to Fork district and incorporates locally sourced ingredients in its Summer Food Service program as much as possible. Gardner Edgerton USD 231 Corn: Gardner Edgerton USD 231 incorporated locally sourced ingredients, such as this fresh-picked corn, in its Summer Food Service Program.
TRMS FACS Students Makes and Sells Cookies for Humanitarian Effort
Students in Mrs. Bobki's sixth-grade FACS classes made and sold cookies as part of their Entrepreneurship Unit. Students voted to donate the proceeds to Heart-to-Heart International to help with humanitarian needs in Ukraine. Students chose a different organization to which to donate each quarter. These students were extremely proud to raise $321.

GEHS Journalism Students Compete in Regional Contest
GEHS journalism students competed in their first ever regional contest through the Kansas Scholastic Press Association. The competition for journalism in NE Kansas is unreal (seriously, some of the most awarded programs in the country!), so to win anything in these competitions is truly an honor. As a bonus, this staff is brand new. Congratulations to the following students:
Copy Editing - Nicholas Belcher, 5th place
Sports Writing - McKenzie Sullivan, 4th place
Feature Writing - Alyssa Huffmaster, 2nd place
News Writing - Olivia Steele, 5th place; Alyssa Huffmaster, 3rd place
Editorial Writing - Olivia Steele, 6th place
Review Writing - Ethan Hunting, 5th place; Angela Ocanas, 1st place
Advertising Design - Alyssa Huffmaster, 5th place; Kaila Burnside, 1st place
Digital Illustration - Madeline Clark, 3rd place
Editorial Cartoon - Madeline Clark, 6th place; Kaila Burnside, 2nd place
Social Media - McKenzie Sullivan, 5th place
Sports Photography - Rhiannon Folsom, 2nd place
Share Your Story with Us!!!
Do you have a 'feel-good' story or accomplishment to share? Let us know by submitting the information
HERE
.
Gardner Edgerton USD 231
#weareusd231