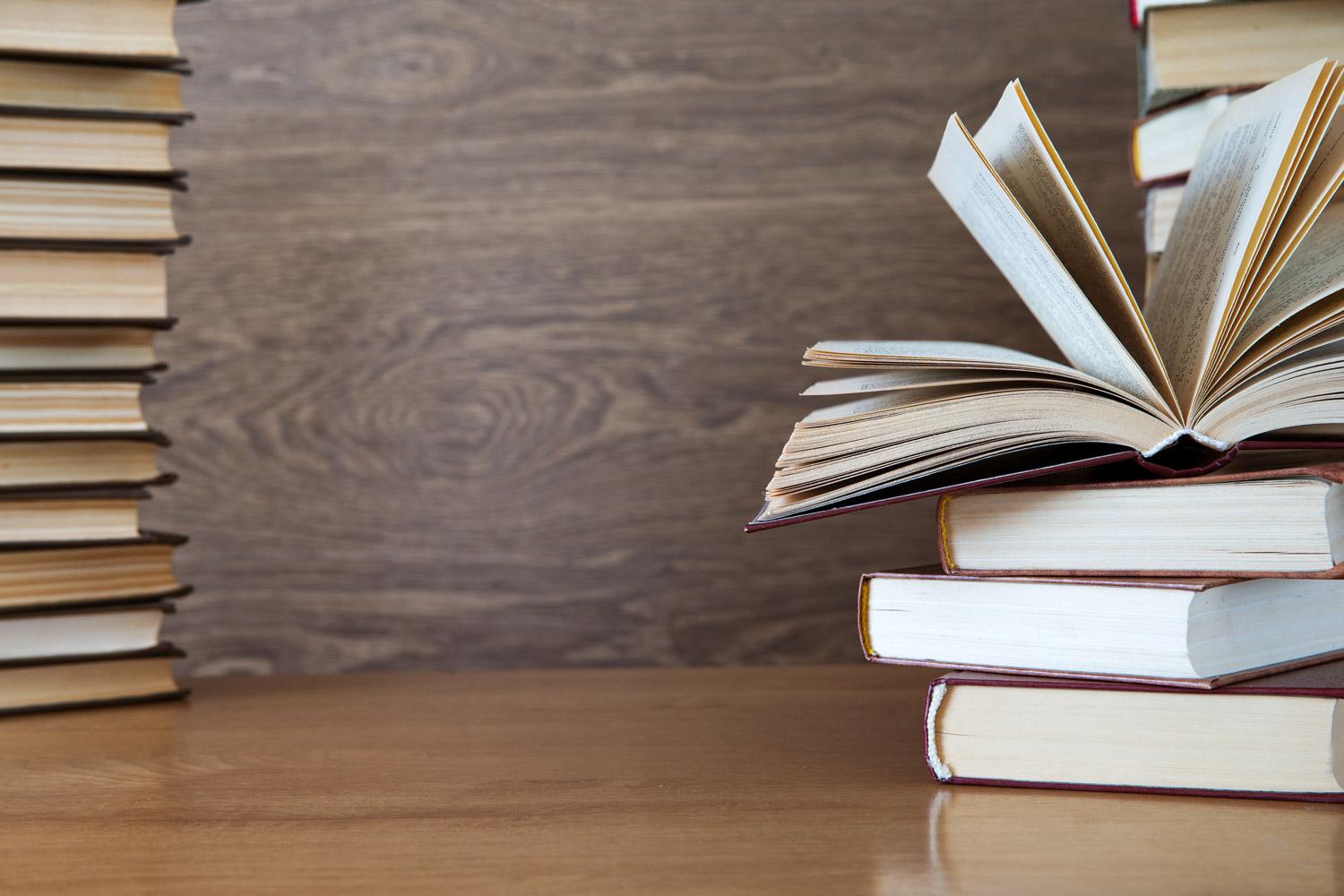 Academy Of Richmond County Sep 15
Weekly Newsletter
What's Happening This Week at ARC 📰🗞️📰
September 💯💯💯
Friday, September 15 Progress Reports go home 💯

Monday, September 18 Make up picture day 📸
Tuesday, September 19 Senior Portrait 💁💁‍♂️ orders in gym during lunch
Tuesday, September 19 Softball 🥎 4:00 v Salem @ ARC
Tuesday, September 19 Volleyball 🏐 6:00 & 7:00 v Alleluia & Davidson @ Davidson
Wednesday, September 20 🎓 Jostens senior presentation in cafeteria 9:30
Wednesday, September 20 Volleyball 🏐 5:00 v Aquinas @ ARC
Thursday, September 21 Softball 🥎 5:00 v Washington County JV & V @ ARC
Thursday, September 21 JV Football 🏈 and Cheer📣 6:30 v Laney @ Laney
Progress Reports are going home today
Parents, please look for your child's progress report. They are coming home today. They are to be used as a communication tool to know where your child is at this point in the school year. You will get one more Oct 27 and then report cards come out Jan 9. Please review these progress reports and communicate with your children about their progress.
Jostens Senior Information 🎓👨‍🎓👩‍🎓🎓
Jostens Senior presentation: Wednesday September 20, 2023 @ 9:30 AM
Senior Order Day: Tuesday September 26, 2023 during lunch
Senior Order Make Up Day: Friday October 13, 2023 during lunch
Email Mrs. Aldred with questions at aldreel@boe.Richmond.k12.ga.us
Underclassman Picture Make Up Day
Underclassmen Picture Make up Day is Sept 18th. Any 9th, 10th, or 11th grade student who did not take photos on Aug 23rd or need to do a retake should report to Room 424 during lunches or with a pass from their 4th period teacher. Please return your portrait package on make up day to reorder a retake package.

Senior Portrait Make Up Day
Senior Portrait Make up Day is Oct 2nd. Seniors who need to take portraits should sign up by Sept 22nd to receive appointment information the week of Sept 25th. All Seniors who want to be included in the 2024 Senior Portrait Section of the Yearbook must be photographed by Rick Milton Photography by Oct 2nd.

Senior Proof Delivery
Rick Milton Photography will deliver Senior Portrait Proofs during lunch on Tuesday, September 12 in the gym. Any seniors who have not seen their proofs from June or July should stop by during their lunch. The $80 deposit is required if taking proofs home.
They will return on Tuesday, September 19 during lunches in the gym to take orders.
ARC Staff Member Spotlight 🤩🤩🤩
Musketeer Sports 🏃‍♂️🏃‍♀️🏈🎺📣🥎🏐
Upcoming Sports
Cross Country🏃‍♂️🏃‍♀️🏃‍♂️🏃‍♀️
9/23/23 8:30 Augusta Prep Invite @ Augusta Prep

9/27/23 5:15 Pelion Strictly Running @ Pelion, SC
10/5/23 7:00 Fairgrounds Twilight @ Columbia County Fairgrounds
10/11/23 5:00 All County Meet @ Diamond Lakes
10/25/23 2:00 4AAA Region Meet @ Madison, GA
11/4/23 11:00 GHSA State Boys Meet @ Carrolton High
11/4/23 11:45 GHSA State Girls Meet @ Carrolton High

Football🏈, Band🎺, and Cheer📣
9/22/23 7:30 v Lincoln County @ Lincoln County

9/29/23 7:30 v Morgan County @ Morgan County
10/6/23 7:30 v Cross Creek (Homecoming) @ ARC
10/13/23 7:30 v Harlem @ ARC
10/27/23 7:30 v Hephzibah @ Hephzibah
11/3/23 7:30 v Salem @ ARC
JV Football 🏈 and Cheer📣
9/28/23 6:30 v Westside @ Westside

Softball 🥎🥎🥎
9/26/23 4:30 v Jefferson County DH @ ARC

9/27/23 5:00 v Laney @ ARC
9/30/23 11:00 v Elbert County @ Elbert County
Volleyball 🏐🏐🏐

9/26/23 5:00 & 7:00 v Cross Creek & Harlem @ ARC

9/28/23 5:00 & 6:00 v Morgan County @ Morgan County
10/3/23 5:00, 6:00, & 7:00 v Harlem, Hephzibah, & Salem @ Harlem
10/5/23 5:00 v Evans @ ARC
10/11/23 5:00 v North Augusta @ ARC
Attendance
If your child needs to be absent for any reason this school year, please utilize the school attendance email address: musketeerattendance@gmail.com. We are encouraging parents to provide doctor/dentist excuses, as much as possible. The RCSS code of conduct permits 5 parent notes per school year.
COVID-19
For COVID-19 related absences, please contact Nurse Tiller at TilleCu@boe.richmond.k12.ga.us. When all information is received, the attendance will be updated and teachers will receive an email informing them of the student's absence.

Dress Code Reminders
All students are expected to give proper attention to personal cleanliness and dress appropriately for school and school functions. Students and their parents have the primary responsibility for acceptable student dress and appearance.
A student's dress, grooming, and appearance, shall:
•be safe, appropriate, and not disrupt or interfere with the educational process;
•not include revealing or see through garments (halters, backless dresses, tube tops, muscle shirts, bare midriff outfits, blouses that are tied at, or may rise above the waist, body suits, sagging pants, short skirts/dresses/shorts that expose the thigh above the fingertip/mid-thigh area) + pants with cutouts;
•not include items that are vulgar, obscene, or libelous, or denigrate others on account of race, color, weight, religion, religious practice, creed, national origin, ethnic group, gender (identity and expression) sex, sexual orientation or disability;
•not obscure one's identity (full face masks, dark shade/glasses) unless prescribed
•not promote and/or endorse the use of alcohol, tobacco, or illegal drugs and/or encourage gang activity or other illegal or violent activities;
Dress Code Consequences
•1st Offense: Warning - Student given a warning letter by admin/front office and allowed to attend class. *Student should be able to produce letter to teachers to confirm violation is documented

•2nd Offense: No less than one period of ISS. Student may return to class on day of offense IF the student is appropriately dressed. Clothing NOT provided by school.
•3rd & 4th Offense: ISS remainder of the day on day of offense. Student may NOT return to class on the day of the offense
•5th & Subsequent Offenses: ISS remainder of the day, OSS next day
Classrooms
Students will silence their phones upon entering the classroom and the teacher will determine where students will store their phones.
Students will not be allowed to charge devices during instruction.
No personal calls during instructional time.
Academy of Richmond County has technology that will be provided for learning (when required)
During Transition
Students may use their cellphones to check messages or make a brief call.
Please be mindful of the 5 minutes during class transitions.
Cell phone use during class transitions will not be recognized as an excused tardy.

Designated Areas & Time for Phone Use
Breakfast time/Prior to the 8:10 am bell while seated in the Cafeteria or Gym.
During Lunch while seated in the Cafeteria.

Student Failure to Comply to Cell Phone Policy
The device will be taken by the teacher and the student can receive their phone at the end of the class period.
Student refusal to comply with teacher's directive on cell phone will result in admin being notified, student's phone will be confiscated, and followed by disciplinary referral.
Students may pick up phone from the Main office after 3:05 pm

Our counseling office
We want all of our students well-acquainted with our counseling office and the staff who works there.
Ms. Denise Jenkins (JacksDe@BOE.Richmond.k12.ga.us) is our guidance administrative assistant and can often direct your questions to the right place.
Ms. Danielle Hawkins (hawkica@boe.richmond.k12.ga.us) is our school social worker. She is the one you reach out to about attendance, Title 1 Parent Facilitator, and all things social work.
Ms. Dorothy Johnson (johnsdo@boe.richmond.k12.ga.us) is our data clerk. She is your go-to for all things registration (including updating anything in Infinite Campus e.g. new cell numbers, new email, new address).
Dr. Patrice Gude (GudePa@boe.richmond.k12.ga.us) is the counselor for students with last names that start with A-G.
Ms. Sonya Weaver (WeaveSo@boe.richmond.k12.ga.us) is the counselor for students with last names that start with H-O.
Ms. Juretta Thomas (ThomaJu@boe.richmond.k12.ga.us) is the counselor for students with last names that start with P-Z.
Can't find us in the Parent App?
Yeah, I couldn't either. While I was logged in as a parent, I went to Account. Scrolled down to QR Code for Mobile Login and there it was! Very easy...once you know what you are looking for!

HOT TIP
Switch browsers. For whatever reason, I kept clicking logout and it was keeping me logged in to my son's account. I had his account open in Chrome and had to create my account in Firefox.
Go to the parent site. Create an account. Enter one child's paring code--I suggest doing your favorite kid first....kidding! Once you are logged in, if you have multiple kids, go to Account, then down to Observing. In the box, add the pairing code from your other child and click "+Student." Voila!
Want to observe your kid's classes in Canvas?
Get the paring code from your child(ren). To do that, have them login. Go to Account. Then Settings. On the right side, there will be a button that says, "Pair with an Observer." Write this code down or take a quick pic for your child (or children if you have multiple in the school system. Do all of your children at once. It'll be easier. Also, if you are a teacher in RCSS, it was recommended to me to use a separate email account from my work email.)
Want to get involved? 🍎🍎🍎
Parent Support Group
Please join the ARC Parent Support Group (PSG). The PSG provides our school with many services for our students and teachers.
With your donation we are able to fund the following:
Back to School Breakfast for Teachers & Staff

Coffee Mornings for

Teachers & Staff

Thanksgiving Lunch for Teachers & Staff

Valentine's Lunch for Teachers & S

taff

Teacher Appreciation Week Festivities

A/B Honor Roll Ice Cream

IB/AP Exam Snacks and much more…
PSG is funded through generous contributions from our parents and we would welcome your $50 (suggested minimum) donation for the year.
Venmo - @ARCPSG2023-Parent Support Group of ARC - Note: it's a Business Venmo
If you are interested in volunteering your time, please contact Cammie Jones, contact below.
We are looking forward to a great 2023-24 school year!
Sincerely,
Cammie Jones, Parent Liaison, 706-825-5867, camsjones@comcast.net
Tara Sanders, Treasurer, 706-589-3405, thsanders@comcast.net

Children's Love Languages
Don't you wish that your child could truly understand how much you love them? Every child requires a different blend of attention and affection from their loved one. Being more in tune with these strategies can result in a stronger connection with parents and children.
ARC Newsletters
arc.rcboe.org