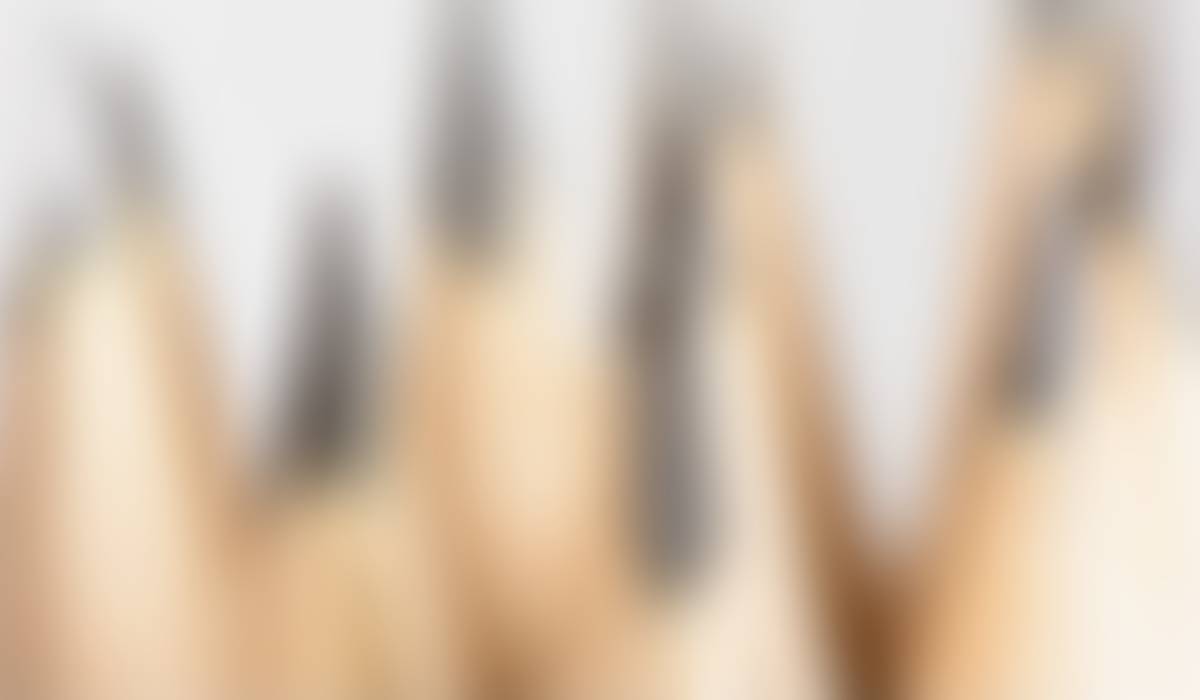 Maize South Intermediate School
August 31, 2022
A message from Principal Mrs. Karen LaMunyon
Hello Mavericks!
We have had an amazing start to our school year! It has been great to see all of our students back in the classrooms and hallways together building new connections that will last for years to come as Mavericks! We have a mantra at Maize South Intermediate, Mavs Run Together. We are learning that together, we are better. Together, we are stronger. When we all are moving forward in the same direction, then success takes care of itself! That continued collective efficacy is what will take a good school to the next level and make it great! We are also very fortunate to have such great families that will add to our collective efforts at MSIS! Thank you for running with us as we continue to build an amazing school!
Mavs Run Together!
Karen LaMunyon
MSIS Principal
Place text here
Welcome to Maize South Intermediate!
We would like to welcome Jesolyn Trego, SRO (school resource officer) to MSIS! We are so lucky to have her at Maize South Intermediate School. She will be supporting our school, getting involved with safety programs, and other student activities throughout our building. We are very excited to have her as part of our family!

Counselor's Corner
Welcome back!
We have had a great time this week going back into the classroom seeing students again. We would like to introduce ourselves!
My name is Tyler Slattery and I am the 5th grade counselor at Maize South Intermediate School. I was the sixth grade counselor last year and since we loop with our grade level, I am now the fifth grade counselor! I'm so excited to work with our fifth graders this year as it is a new grade level for me!
I was a high school English teacher for two years in Liberal, Kansas. I then moved back to the Wichita area and I taught 8th grade Reading and Composition for four years at Maize South Middle School. This is my second year as a school counselor and I have absolutely loved this opportunity in the "helping" profession.
I am getting married to my beautiful fiance this March. We have two golden retrievers (Lady and Lilly) and we have one cat (Hans). I love to play videogames, watch professional sports (Go Cards, Rams, Shockers, & Thunder!), hang out with friends & family, announce Maverick events, and DJ various events on the weekends.
My name is Caitlin Hamilton and I am the sixth grade Counselor here at Maize South Intermediate School. I was the fifth grade counselor last year and got to move up with the same group of students :). I taught Physical Education and English Language Arts before becoming a school counselor and this is my eleventh year in education. My husband, Ben, is a PE teacher and Girls Basketball Coach at Maize South High School. We have three kids. Decker is in first grade at MSE, Paige is in PreK at the ECC and Haven is two. My free time is usually spent spending time with my family and watching sporting events!
What does the School Counselor do?

~Monthly Counselor Lessons over topics such as empathy, kindness, gratitude, and career exploration.
~Group Counseling
~Individual Counseling on a short term basis
~Help with connecting families to outside community and therapy resources
If you think your child may benefit from seeing the school counselor, please do not hesitate to reach out. Our mission is to make MSIS a safe, loving place for all students and we are happy to help with any needs that may arise throughout the year.
Mavs and the Media Center
Hi! I'm Kristin Rodell and together with Mindy Knaak, our fabulous library aide, we will be helping your students in the library media center this year. Mrs. Knaak and I have enjoyed having the kids in the library the last couple of weeks. Their manners and enthusiasm for our media center and the fabulous new collection of books has made our job a joy. I wanted you to be aware of a few library policies that will help make our media center a great resource for everyone:
Students will attend library with their class at least once a week. All students will be able to check out during this time in addition to participating in a lesson or activity.

Students have been issued lanyards with IDs. An ID will be required for open check out. Open check out is any time outside of their weekly library time. If a student has lost his/her ID, s/he can still check out during their weekly class library time. Replacement IDs are $3.00. If this cost causes a financial burden, please let me know so we can make arrangements.

Books are due 2 weeks from the date they are checked out. Students may bring their book(s) to school to renew them if they'd like to keep them longer.

A student with an overdue book may not check out until the overdue book is returned.

We do not charge fines for overdue books. We only charge for books that are damaged or lost.

Email notices will automatically populate for any books that are 14 or more days overdue.
Book Fair Coming Soon!
Come be a part of our book fair! We are so excited to be hosting this fair and look forward to seeing you there. The fair promises a wide variety of genres and topics. There will be something for everyone! Students are previewing the fair the week of September 12 during their class library time. Students can shop at the fair during school hours Monday, September 19 through Wednesday, September 21. Families can shop the fair Thursday the 22nd from 7:30 am-7:00 pm. eWallet accounts can be set up for students to shop without cash. To shop our online fair or set up an eWallet, you can visit our fair website (address coming soon) starting September 12 . We look forward to seeing you at the fair!
Join a Book Club!
Mavs: We want you to join our fall book club! We will be reading The Next Great Paulie Fink. Sixth graders will meet in the library during lunch time on Thursdays September 29-October 27. Fifth graders will meet during lunch time on Fridays September 30-October 28.
To find out more about the book and sign up to participate, fill out the Google Form at https://bit.ly/fallbookclub2022.
All students who participate will need their own copy of the book. Books are $7. Pay in the library by cash or check made out to MSIS by Tuesday, September 27.
Nurse News
If your child needs to take any medication at school, a consent form must be filled out every school year before any medication is administered at school. You can find this form on the USD266 website by clicking here and clicking Authorization for Medication. If this medication is prescribed by a physician, I need their signature as well in order to administer.
Please feel free to contact me by stopping by my office, calling, or emailing me if you have any questions or concerns about your student. Thank you for taking an interest in your child's health and well-being!
Hannah Weston, RN, BSN
Phone: 316-462-8506
Fax: 316-462-8502
Email: hweston@usd266.com

Band and Orchestra Updates
We are alive with the sound of band and orchestra instruments here at Maize South Intermediate! We are looking forward to growing young musicians that will continue to develop with Andre Silva and Grant Whitcomb,our band directors and Dory Thompson, our orchestra conductor. Please feel free to reach out to them if you have any questions about our programs at MSIS.

Andre Silva, Band Director - asilva@usd266.com
Grant Whitcomb, Band Director - gwhitcomb@usd266.com

Dory Thompson, Orchestra Conductor - dathompson@usd266.com

Important Dates and Information
Cafeteria
Students should all have lanyards to hold their student IDs. This will help as they are moving through the lines in the cafeteria and media center. We will also be able to start using their ID cards for a-la-carte items. If you will be using your cards for a-la-carte, please make sure you have money in your Skyward Lunch accounts. Student IDs will be $3 to replace if they are lost.

Food Deliveries:
Due to federal school lunch rules, we are not allowed to have any food delivered to MSIS while federally supported lunches are being served (11:00-1:00). If this rule is violated, our district could lose its funding for school lunches. Food can be delivered to MSIS before or after the federally-funded lunches are served and anytime on days when students are not eating lunch at school.
Parent Pick Up/ QR Codes for Inclement Weather
Parent pick up is continuously improving each day due to families and staff working together to efficiently move towards the same goal. Thank you for your support and patience.
On inclement weather days, we will be implementing QR codes. Parents will receive two copies of their QR Codes for their child. Parents will self scan the QR Code to alert staff to send the child out to their car. Please remain patient as we want to keep our students and families safe. Students will be waiting indoors along the windows of the cafeteria and media center and exiting upon your scanned code. It would also be helpful if your students dressed appropriately for the weather as it changes throughout the year. We will try to be outside whenever possible.
Maverick Time
We are excited for Maverick Time to start on September 7th! Maverick Time is that little slice of an elective world that our students get to experience before they go to middle school. It is the first hour on Wednesdays. All of the electives are passion areas that are taught by our staff. Students get to choose from the following: Astronomy, Basketball, Broadcasting, Canvas Painting, Character Counts, Circle of Friends, Coding, Cooking, Dance, Drawing, Dominoes w/ Oxford Nursing Home, KAY Club, Low Tech Entertainment, Musical, Soccer, Robotics 1, Robotics 2, STUCO, Strategy Board Games, Team sports, Yearbook, Newspaper. Electives change each quarter for most. We do have several electives that are year long and require an application process and references. Stay Tuned! Fun pictures coming soon!

SAVE THE DATE! September, 15th, Annual MAV BASH, Hosted by MSIS PTO
Our MSIS PTO is planning an evening for our MSIS families to come together and enjoy each other. It will be an outdoor event in the back of our school with food, games, Silent Auction Baskets, and more! The event is free for families. Proceeds raised from the Silent Auction will be used for Teacher Grants, Maverick Time Supplies, and other school wide activities.

Fall Conferences
We would like to invite you to our fall conferences on September 22nd from 8:00AM to 8:00 PM. Your child's Connect teacher will be sending a SignUp Genius for you to schedule your assigned time. If you are interested in a Zoom conference, please note in the comment area on your Sign Up Genius and the teacher will send you a link for the meeting. Your Connect teacher and student will review a shared team report. If you would like to meet with other teachers as well, please feel free to reach out via email to set up a time to meet.

Maize South Intermediate School Quick Links
PTO Membership and Volunteer Opportunities
We invite you to be an advocate for your child and other students by joining our PTO group. We need your help, whether it is your time, talents or thoughts. Please take this survey for serving opportunities during the 2022-23 school year!

Maize USD 266 Quick Links
Join our team!
Interested in joining the Maize USD 266 family? Apply online for our openings which include Food Service, Transportation, paraeducators, and more.

Maize USD 266
Connect. Learn. Lead
The Mission of Maize USD 266 is to inspire students to discover their potential through connecting, learning, and leading.