best writing field trip in town!
Have you ever been to the robot and supply shop in downtown? Did you know that behind the red curtain amazing stories are being crafted by area school children? This week our class entered the cozy workshop behind the heavy red velvet curtain for a wonderful treat.

Students were told they were there for a mathematical theorem seminar. Then the voice of Dr. Blotch, an old cranky editor, demanded a story in 2 hours or the host would be fired. She even threatened to fire the students from childhood.

It was simply amazing to witness the collaboration of the students to create all of the elements needed in a great story. After collectively creating a beginning and middle, each student was able to add their ending to the story. Please ask your child about this field trip.

A parent has reported reading the story during bedtime routines and discussing how the child decided to end the story. What a great idea!

Wish you were there with us...take a listen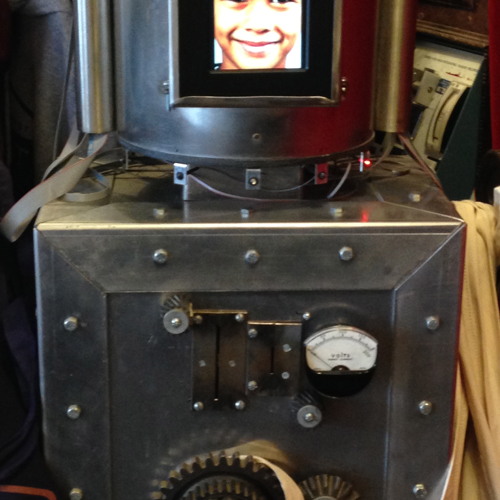 Atoya Martin
826 Michigan by Atoya Martin
Building communities
Ms. McDonald has partnered with our class to help students build clay communities that were studied in Social Studies. This project has already generated very interesting conversations in groups. Students are learning the design process, learning how to use measuring tools and the importance of teamwork. I was amazed at the student lead learning that was going on when I stopped in Art class.
Snacks and supplies
Thank you so much for contributing to our classroom. We have a great deal of tissue to help with the change in weather and sniffles that comes along with it.
We are in need of some daily classroom snacks. Consider sending in something from the approved snack list. Also, there is still space on the Signupgenius for Eat Well Wednesdays and Fresh Fruit Friday.
Students are really excited for snack on Wednesday and Friday and it's all because of YOU! Thank you so much.
Important dates
11/26 - Report cards go home
11/27 - 11/29 No School

Reach Mrs. Martin
Bryant Elementary School
734-997-1212