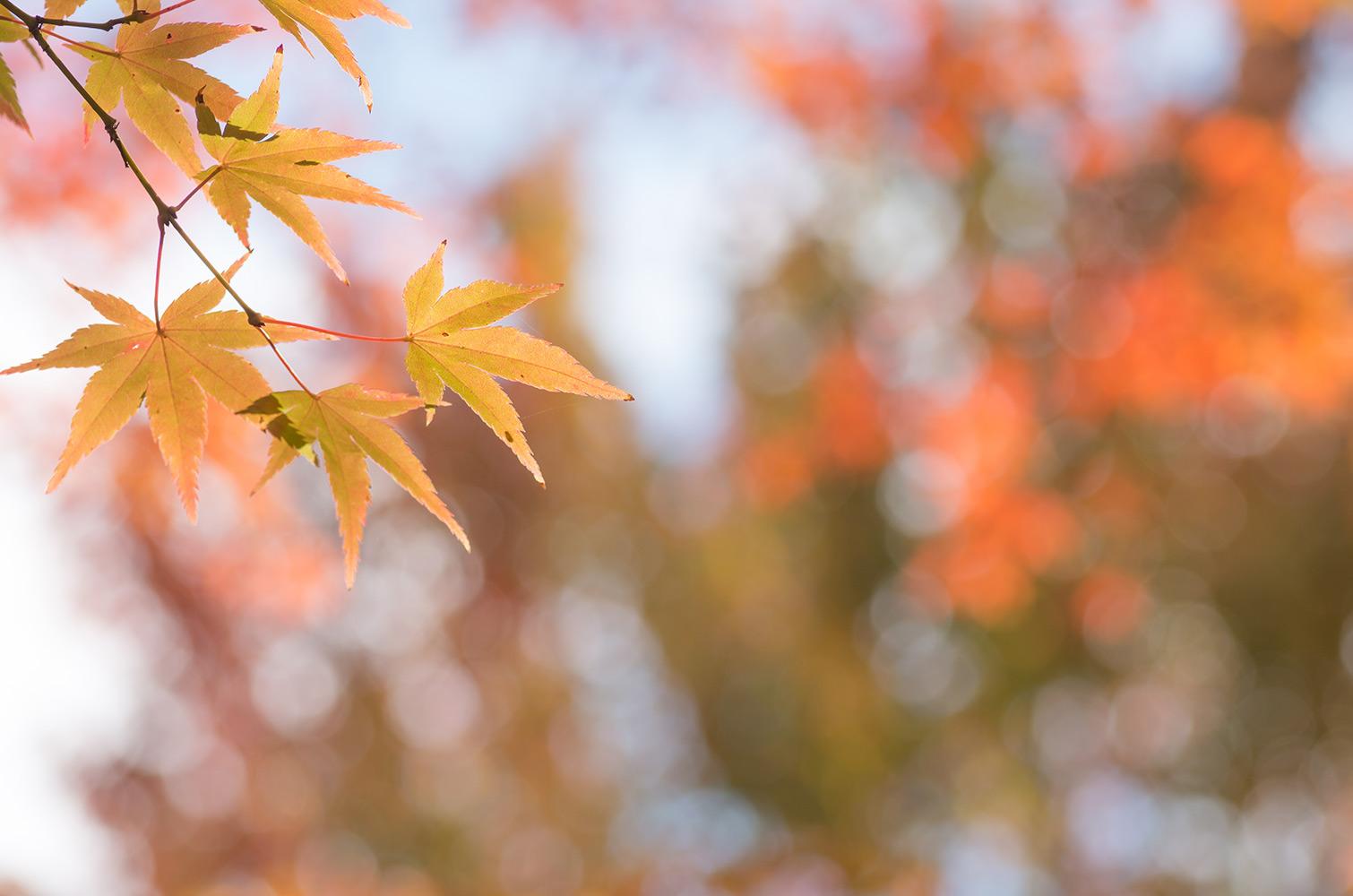 Kimball Hill
Weekly News: Week of 11/21/22
Message from the Principal
As a reminder, there is no school for students the week of November 21st-November 25th. Parent/Teacher Conferences will be held on Monday at 12:00pm-8:00pm and Tuesday at 8:00am-12:00pm by appointment only. Doors will open a few minutes prior to start time. There are no classes for students due to conferences and no classes on Wednesday- Friday due to the holiday.
On behalf of Kimball Hill Staff, I would like to wish everyone a Happy Thanksgiving! We are so thankful to be working alongside such supportive parents to ensure our students receive the very best learning experience!
As always, please reach out to me any time at 847-963-5200 or via email.
Warmly,
Michelle LaCamera
Principal
Important Dates
November 13th-November 19th- Holiday Sign and Share Fundraiser

November 21st & November 22nd (No school) Parent Teacher Conferences (in person)

November 23rd-25th- NO SCHOOL

November 26th - December 4th- Shop and Donate at Five Below

November 28th & 29th- School Store

November 29th- Cougar Rally

November 30th- School-wide celebration- more info soon

December 8th- Polar Painting Family Night Event at KH
Report Card Information
Last week, our Teaching & Learning department sent out this
Fall 2022 Elementary Parent Report Card Letter
via Blackboard to all elementary parents and guardians. I just wanted to be sure everyone was aware as conferences is approaching. Please feel free to check out the external
website
as a resource as needed.
Report cards will be available to parents in the Parent Portal the night of November 18th.
Parent Teacher Conferences
Please make sure to sign up for conferences with your child's teacher if you have not already done so. Conferences are held in person at Kimball Hill School on November 21st and 22nd. Please let your child's teacher know if you are in need of translation. ECDEC and 1/2 Day Kindergarten Conferences may vary so please connect with your child's teacher to schedule.
Hat & Glove Drive
November 16th- November 28th we will be having a school-wide hat and glove drive. Please consider donating a pair of new gloves or a winter hat so that we can help our students in need. There will be a bin in the front vestibule or you can send with your child. If you would like to bring with you to conferences, the bin will be in the front lobby. Thank you for your consideration.
Lost & Found
Please check out the lost and found bin when you attend conferences in the front lobby. There are many great items that are waiting to be claimed. All unclaimed items will be donated if not picked up by December 2nd.
Recess Cold Weather Guidelines
Please see our district-wide outdoor procedures below. If your child is in need of a winter jacket, please send me an email at lacamerm@ccsd15.net
Students generally go outside for recess every day, so they should dress appropriately for the weather. Exceptions are made only when a child brings a doctor's note excusing him/her from outdoor recess.
Staff members provide playground supervision. If students are not following behavior expectations, a staff member will address the behavior with the student(s). Based on the behavior, the child may speak to an administrator.
Cold weather: Indoor recess is determined based on the following guidelines:

If the temperature outside, together with the wind chill, is below 0°F, all students will remain inside for the entire lunch hour.

If the temperature outside, together with the wind chill, is between 0°-10°F, the preferred procedure is a rotation of 20 minutes for lunch, a 20-minute outdoor recess, and a 20-minute indoor recess. However, at the principal's discretion, students may be kept inside for the entire lunch hour.

If the temperature outside, together with the wind chill, is above 10°F, students will have regular outdoor recess.

Warm weather: Students will be outside for recess/PE if the temperature (or heat index) is below 100 degrees. Students will be inside for recess/PE if the temperature (or heat index) is 100 degrees or above.
Other considerations in which indoor recess is allowed include the condition of the playground and the presence of precipitation.


En espanol Recess
Los estudiantes generalmente salen al recreo todos los días, por lo que deben vestirse adecuadamente por el clima. Solo se hacen excepciones cuando un niño/a trae una nota del médico que lo excusa del recreo al aire libre.
Los miembros del personal proporcionan supervisión en el patio de recreo. Si los estudiantes no siguen las expectativas de comportamiento, un miembro del personal abordará el comportamiento con el/los estudiante/s. Según el comportamiento, el niño/a será enviado a hablar con un administrador.
Clima frío: El recreo interior se determina según las siguientes pautas:
Si la temperatura exterior, junto con la sensación térmica, es inferior a 0°F, todos los estudiantes permanecerán adentro durante toda la hora del almuerzo.

Si la temperatura exterior, junto con la sensación térmica, está entre 0°-10° F, el procedimiento preferido es una rotación de 20 minutos para el almuerzo, un recreo al aire libre de 20 minutos y un recreo interior de 20 minutos. Sin embargo, a discreción del director, los estudiantes pueden permanecer adentro durante toda la hora del almuerzo.

Si la temperatura exterior, junto con la sensación térmica, es superior a 10°F, los estudiantes tendrán un recreo regular al aire libre.


Tiempo de calor: Los estudiantes estarán afuera para el recreo/PE si la temperatura (o el índice de calor) es inferior a 100 grados. Los estudiantes estarán adentro para el recreo/PE si la temperatura (o el índice de calor) es de 100 grados o más.
Otras consideraciones en las que se permite el recreo interior incluyen la condición del patio de recreo y la presencia de precipitaciones.
Para el recreo en interiores, los estudiantes son supervisados ​​en sus aulas.
oor recess, students are supervised in their classrooms.
Supporting Your Child's Mental Health Training
As part of our regular Parent University series, District 15 has partnered with psychologist and educator Dr. Doug Bolton to speak with parents/guardians surrounding the growing mental health needs of our students. Prior to the COVID-19 pandemic, concerns existed surrounding the overall well-being of school-age children as it relates to mental health needs. As we moved through the pandemic, practitioners saw a rise in such needs, as did our schools. That said, however, as challenging as the pandemic has been on so many of us, the disruption of this pandemic has pushed us all to find resilience during a time of remarkable uncertainty and stress.

That is why District 15 has partnered with Dr. Doug Bolton. He will share some of the valuable "lessons learned" about how to use stressful times to build resilience in our children because doing so will help them both now and in the future as they face unexpected challenges. We hope you are able to join us on Wednesday, December 14 at 6:30 p.m. for a presentation entitled: Supporting the Mental Health Needs of Children in a Post-pandemic World.
Dr. Doug Bolton is a Licensed Clinical Psychologist and Director of School Consultation for Formative Psychological Services. He has spent over 20 years as a psychologist and principal at North Shore Academy and at a K-12 therapeutic school in nearby Highland Park. Dr. Bolton provides consultation, supervision, and professional development to parents, educators, and clinicians throughout northern Illinois as he is passionately committed to creating communities that help foster student and staff resilience. District 15 leadership, as well as our certified staff, benefitted from a similar presentation by Dr. Bolton in August, and know you will find his presentation not only thought provoking, but useful in your role as parent/guardian.
Again, we hope you are able to join Dr. Bolton on Wednesday, December 14, 2022, for our final Parent University of 2022. The session will be held in the Walter R. Sundling Junior High Auditorium. The presentation begins at 6:30 p.m. and will include time for a Q & A.
Coding Presentation
Please join our school district in learning about computer Science and coding. It will be held on December 7th, 6:00 to 7:00 pm at Winston Campus Library. The event will be live streamed too.
EBT Cards Information
The Illinois State Board of Education (ISBE) in partnership with the Illinois Department of Human Services (DHS) have recently issued P-EBT cards in the mail.
P-EBT benefits were first issued in the Spring of 2020 and continued through the most recent school year and summer of 2022.
You received the P-EBT card based on one of the following criteria:
Your student was enrolled in an eligible school as of May/June 2022.

Your student must have been determined free or reduced price eligible for school meals for the 2021-2022 school year OR

Your student was enrolled in a Community Eligibility Provision (CEP) approved School.
All household inquiries regarding P-EBT will be directed to the Illinois Department of Human Services (DHS). P-EBT information specific to parents, guardians, and recipients is found at www.DHS.Illinois.gov/PEBT or by contacting DHS at (800) 843-6154.
Polar Painting Family Event- December 8th (click on the PDF)
Holiday Sign & Share Fundraiser
Please support our PTA sponsored school fundraiser! There are some great holiday signs that will be delivered to your home! Click on the PDF for details.
Thank you to our PTA!
PTA News
Please support our school PTA and become a member! It is a great way to get involved! You can give as little or as much time as you have! Please email khpta1@gmail.com for further information.

Contact the Principal
Michelle LaCamera

Kimball Hill School
2905 Meadow Dr.
Rolling Meadows, 60008
847-963-5200