Cantor e compositor, Ed Sheeran começou a fazer música em uma idade jovem e foi colocando para fora álbuns de forma independente por anos, mas no ano passado o músico de 22 anos de idade invadiu o cenário com seu sentimental single "The A Team".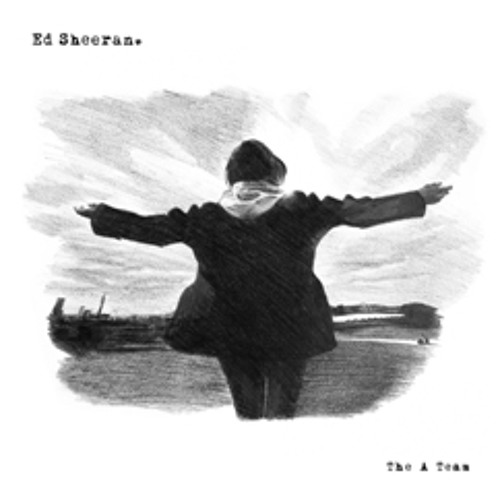 Ed Sheeran
The A-Team by Ed Sheeran
Este é seu famoso single "The A Team".
Biografia
Edward Christopher Sheeran, ou Ed Sheeran, é um cantor e compositor Inglês de 22 anos. Ele pode ser diferenciado pelas pegadas laranjas de seu gato, pelos seus violões nomiados, ou pelo sinal de "+". Ele foi criado em Framlingham, Suffolk, e se mudou para Londres em 2008 para seguir sua carreira musical. Em 2011 ele assinou com a Asylum Records. Ele também lançou seu albúm "+" em 2011. Em 2012 ele ganhou dois "Brit Awards" "pelo British Male Solo Artist" e pelo "British Breakthrough Act". "The A Team" ganhou o Ivor Novello Award para Melhor Canção Musicalmente e liricamente. Em 2012 ele começou a crescer como artista nos Estados Unidos. Ele está em tour com a Taylor Swift pelo seu albúm "Red", e compos músicas para o One Direction. "The A Team" foi nominada a música do ano nos Grammy Awards 2013 e ele fez um dueto como Elton John durante a cerimonia.

Entrevista Ed Sheeran - The Jonathan Ross Show (Legendado)
Este é um video de um entrevista do Ed. Este video mostra seu carisma e seu senso de humor. Ele também fala um pouco sobre quando ele participou do jubileu da rainha.
| | | |
| --- | --- | --- |
| | | |
| Este é o Ed Sheeran em tour com a Taylor Swift | Esta é uma foto do Ed no Brit Awards 2013 | Esta é uma foto do Ed com o cantor do One Direction, Harry Styles. |
Ed Sheeran Capital Studios chat with James Barr ( Legendado PT-BR)
Neste video o Ed Sheeran fala sobre seu trabalho com a Taylor Swift, e como ela é uma pessoa muito querida. Ele também fala sobre seu trabalho com o One Direction, e sobre a música Little Things que ele escreveu pro One Direction. Ele também fala o que ele fará em 2013, e quando ele lançará seu album novo.
Esses são os violões do Ed. Todos os violões têm seu nome escrito, e a pegada de gato laranja.