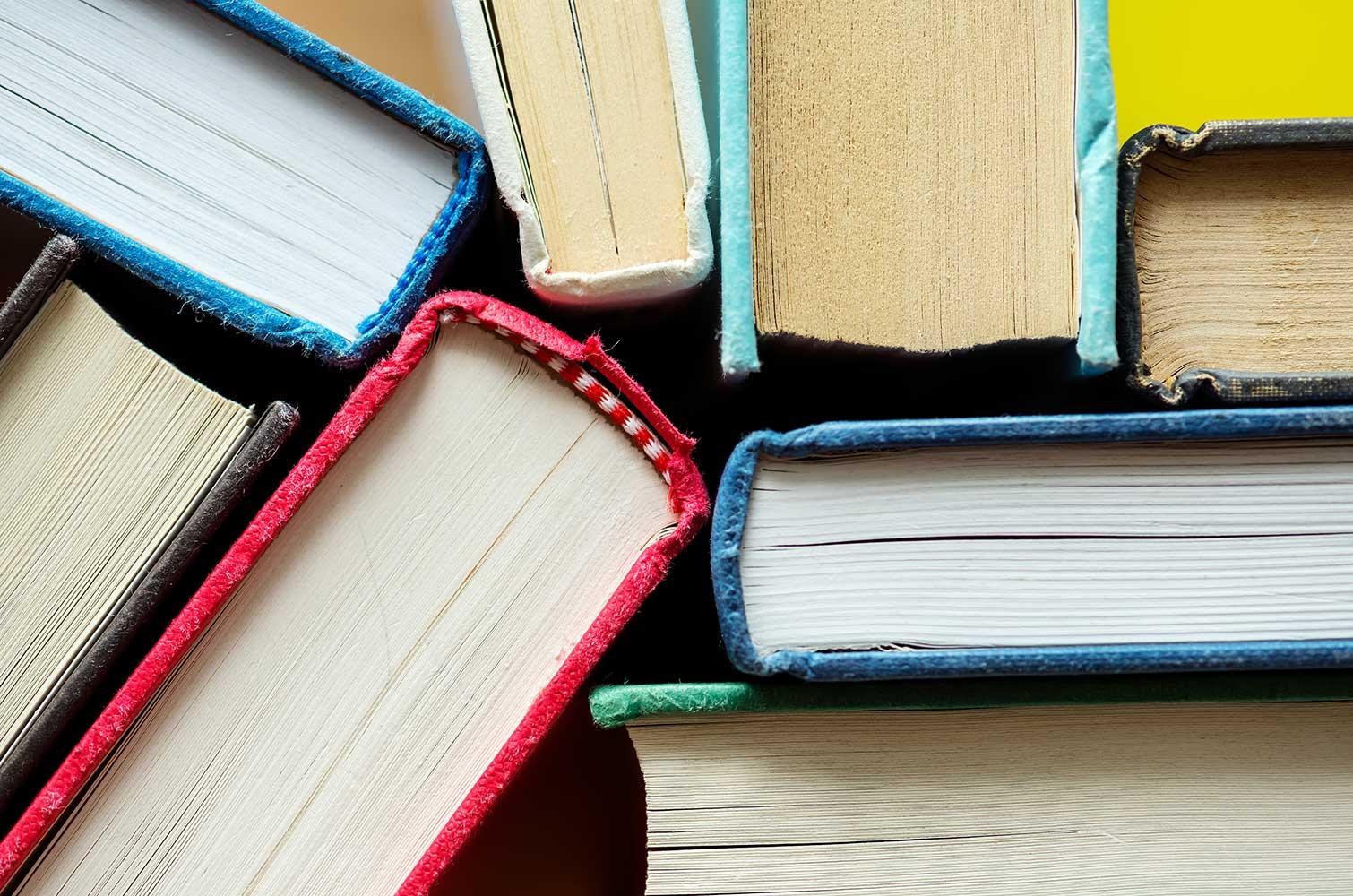 Pathways to Excellence
March 7th, 2022
Shelby County Schools Host Special Needs Prom
Shelby County Schools Special Needs High School Prom 2022
Shelby County Showcase of Schools Highlights Student Excellence
Shelby County School held its annual Showcase of Schools event on February 28, highlighting many of the district's academic programs and the accomplishments of students. The event was presented by the Shelby County Schools Education Foundation and was sponsored by Regions Bank.
Jon Harrison, a 2010 graduate of Shelby County High School and recent contestant on the Fox show Next Level Chef, was the keynote speaker. Harrison shared with attendees how SCHS, and more specifically his various teachers, helped him discover his love of writing, music, and singing. He credits his success in college at Jefferson State Community College and Auburn University and his career as the onsite program coordinator at the Alabama 4-H Science School to the various lessons and support he received from his teachers at all grade levels while attending schools in the Columbiana school zone. His interest in cooking took him to Next Level Chef where he made it through several rounds of the competition show which featured celebrity chefs Richard Blais, Nyesha Arrington, and Gordon Ramsey.
The Vincent High School JROTC kicked off the event with the presentation of colors followed by the Pledge of Allegiance. Chelsea High School student Ali Mims, who is serving as Shelby County's Miss Outstanding Teen, sang the National Anthem.

The event also featured a student panel which consisted of Emma Carstensen - Calera High School, Matthew Thompson - Helena High, Kayla Woods - Helena High, Jessie Holsombeck, Max Scroggins - Chelsea High, Ryan Ross - Oak Mountain High, Evan Smith - Oak Mountain High, and Hannah Locks - Montevallo High. Students from Calera High School and Calera Intermediate School also provided attendees with a sneak peek of their upcoming spring performance of "The Lion King."
Following the program, attendees then visited the various Showcase areas, which featured student leadership programs, STEM, Career Technical Education, English Language Arts programs, Fine Arts, Math programs, and much more.
National Board Certified Teachers Honored
The Shelby County Board of Education honored teachers who recently earned or renewed National Board Certification with a special reception prior to the March 17 board meeting. The NCBT teachers were also recognized by Dr. Brooks with a special certificate during his Superintendent's Report to the BOE. Congratulations to the following teachers who earned their NBCT designation: Jill Davis (HIS), Jill Vaughn (OMES), Liz Shultz (OMHS), Kaylee Antonio (FOES), Krysten Gunn (CAIS), Cassie Campbell (OMIS), Kylee Adams (MES), Sara Patrick, (CAIS), and Natalie Landrum (HIS).
Congratulations to the following teachers who maintained/renewed their NCBT: Cammie Eanes (OMES), Lindsey Irvin (CAIS), Tonya Borden-Hudson (VES), Christi King (WES), Sheri Humphrey (OMHS), Cherry Moody (CPES), Ellen Moon (OMES), and Laurie Sherrell (SCISC).
Dr. Larry Haynes Named Middle School Principal of the Year
Dr. Larry Haynes, principal at Oak Mountain Middle School, has been named Middle School Principal of the Year by the Alabama Association of Middle School Principals, an affiliate organization of the Council for Leaders in Alabama Schools (CLAS).

Dr. Haynes was surprised at OMMS with the announcement by Vic Wilson, Executive Director of CLAS; Katrina Akers, Legal Services Coordinator with CLAS; Dan Chappell, with Interior Elements; Dr. Lewis Brooks, Superintendent for Shelby County Schools; board members Jimmy Bice and Jane Hampton; and several district leaders. Haynes had previously been named the Principal of the Year for District 5 and was one of three finalists for the state award.
"I am extremely proud that this honor is being bestowed upon my long-time colleague and friend, Dr. Larry Haynes," said Dr. Brooks. "Dr. Haynes is a dedicated professional who is committed to serving his school and community. There is no one that I know of that has a bigger heart for people."
Haynes has served as principal at OMMS since 2004. His leadership has been unwavering through good times and bad, including the past two years during the COVID-19 pandemic and when the OMMS facility suffered significant damage in the March 2021 tornado.
"As a long-serving teacher and administrator, this opportunity is both exciting and humbling. However, this recognition is not about me," said Dr. Haynes. "My colleagues now and throughout my service at Oak Mountain Middle School are the difference makers who have made OMMS an exceptional place to be. Any recognition for me is the result of the teachers and staff members who have worked together as a team and a family, now and since 2004, to provide the absolute best for our students"
"Supportive parents, amazing students, community partners, and a tremendous vision and guidance from Dr. Brooks and the staff at the Shelby County Board of Education have also played a vital role in the success of our school throughout my tenure." Haynes continued. "I cannot adequately put the right words together to fully express my sincerest appreciation to the entire Oak Mountain community. I have been blessed beyond measure throughout my career."
The Middle School Principal of the Year Award is sponsored by the Alabama Association of Secondary School Principals (AASSP), the Alabama Association of Middle School Principals (AAMSP), the Alabama Association of Elementary School Administrators (AAESA), and the National Association of Secondary School Principals (NASSP). The business sponsor of the award is Horace Mann.
It is the second year in a row for a Shelby County Schools administrator to win the award.
Shelby County Schools Hosts 7th Annual E³ Event
Shelby County Schools and AMSTI (Alabama Math, Science, Technology Initiative) hosted the 7th Annual E³: Engaging Elementary Engineers competition on March 3rd & 4th at Shelby County Instructional Service Center. The theme, Under The Big Top, provided entertaining, hands-on science and engineering activities and employed the critical thinking, problem solving and teamwork skills of 357 third thru fifth grade students from 28 central Alabama elementary schools. The 79 teams worked diligently to compete and showcased their ingenuity. Practicing engineers from Honda and Alabama Power volunteered and provided authentic feedback to teams as they tested their designs.
The 2022 E³ Under the Big Top consisted of 5 STEAM challenges designed to Engage Elementary Engineers. The Aerial Performance focused on designing an apparatus where the center of mass and balance were key to keeping a tightrope walker moving fast and slow across the rope. In Clowning Around, teams used perimeter and area to design, build, and test clown shoes that withstood a wacky obstacle course. In Carnival Coding, coders used their tech skills to navigate Dash through the circus grounds. E³ provided a twist to the typical egg drop in Don't Scramble Your Egg, and required egg contraptions to protect an egg launched by a giant slingshot. Finally, students were asked to tap into their art skills and create a Ringmaster's Hat that reflected their team's name and the competition.
Students transferred their knowledge of STEM content and incorporated NGSS Disciplinary Core Ideas and Engineering Practices in a new situation with time constraints and mystery materials. The participating teams amazed the E³ committee with their ability to step up to the challenge and thrive Under the Big Top.
Shelby County Honor Band
Over 180 middle school and high school band students were selected to participate in the 2022 Shelby County Honor Band. These students spent two days learning complex musical pieces under the direction of Alabama Hall of Fame Members, Mrs. Suzanne Winter and Mr. Johnny Folsom. The event concluded with a concert for family and friends. We are proud of these talented students and thankful for the dedicated directors of our band programs.

Helena High School Student Attends Disney Dreamers Academy
Jaynie Grace Turner, a junior at Helena High School, recently spent four days attending the Disney Dreamers Academy after winning an essay contest that earned her a coveted spot in the Disney Dreamers Class of 2022.
Turner was one of five students from Alabama and only 100 selected nationwide to participate in the Dreamers Academy, an all-expenses-paid mentorship program founded in 2008 to give high school students with a dream the tools and resources needed to turn their big dreams into a reality. According to their website, the Disney Dreamers Academy's four-day event delivers educational experiences for the Dreamers, including interactive career workshops, motivational talks from well-known speakers, and networking opportunities - all designed to motivate young students to dream big.
Dreamers meet Disney cast members, celebrities, industry experts, and community leaders showcasing a myriad of career disciplines. Dreamers also have the opportunity to explore the magic behind the scenes and have free time to enjoy Walt Disney World Resort theme parks.
Turner aspires to one day be a movie director/producer, a dream she has held since she was a small child. She had been putting off applying for the Disney Dreamers Academy for several years but finally submitted her application after receiving encouragement from her mother, Gennetter Smith.
"I was prepared not to be selected," Turner shared. "Then I got the letter in that mail that said I was chosen and I ended up crying happy tears to my mom because I was so proud of myself."
Turner said when she got to the event, she was surprised to be surrounded by all these other kids from around the country who are just like her.
"We were all very passionate about something and have big goals and aspirations," Turner said. "We got to talk to so many great speakers who changed my outlook on life, and our alumni leaders were so supportive and really poured their whole hearts into us."
"Being surrounded by so many like-minded people at DDA was refreshing and inspiring," Turner added. "There was a big presence of positive energy from the second we walked in. Everyone was supporting each other and I made amazing friendships and connections. Going to DDA changed me in ways I never thought possible and the whole experience felt like a dream that I never wanted to wake up from."
Turner is actively involved in various activities at Helena High School including track, FBLA, and DECA, and is currently studying cosmetology. She works with the Junior United Nations Assembly students at Helena Middle School and also volunteers with her church in the children's ministry.
Sarah LaGrone Recognized as 2022 Outstanding Choral Student for Alabama
Congratulations to Helena High School senior, Sarah LaGrone, who has been recognized as the 2022 Outstanding Choral Student for the state of Alabama. This prestigious award is given each year by the Alabama Vocal Association.
LaGrone's extensive audition process included two interviews, a written essay, and the submission of a solo recording performed in classical French. Students must have also been selected to the Alabama All-State Honor Choir for the previous two years in order to qualify for the award.
Sarah will be honored at the All-State Choral Festival held this week at BJCC and will also receive a scholarship to the college of her choice. Congratulations to Sarah and the wonderful music teachers who have supported her on this journey, Mrs. Karen Morgan - Helena Intermediate School, Mr. Frank Andrews - Helena Middle School, and Mrs. Alice LaGrone - Helena High School.
Shelby County Schools
SCS using Smore to create beautiful newsletters